REBECCA MEHRA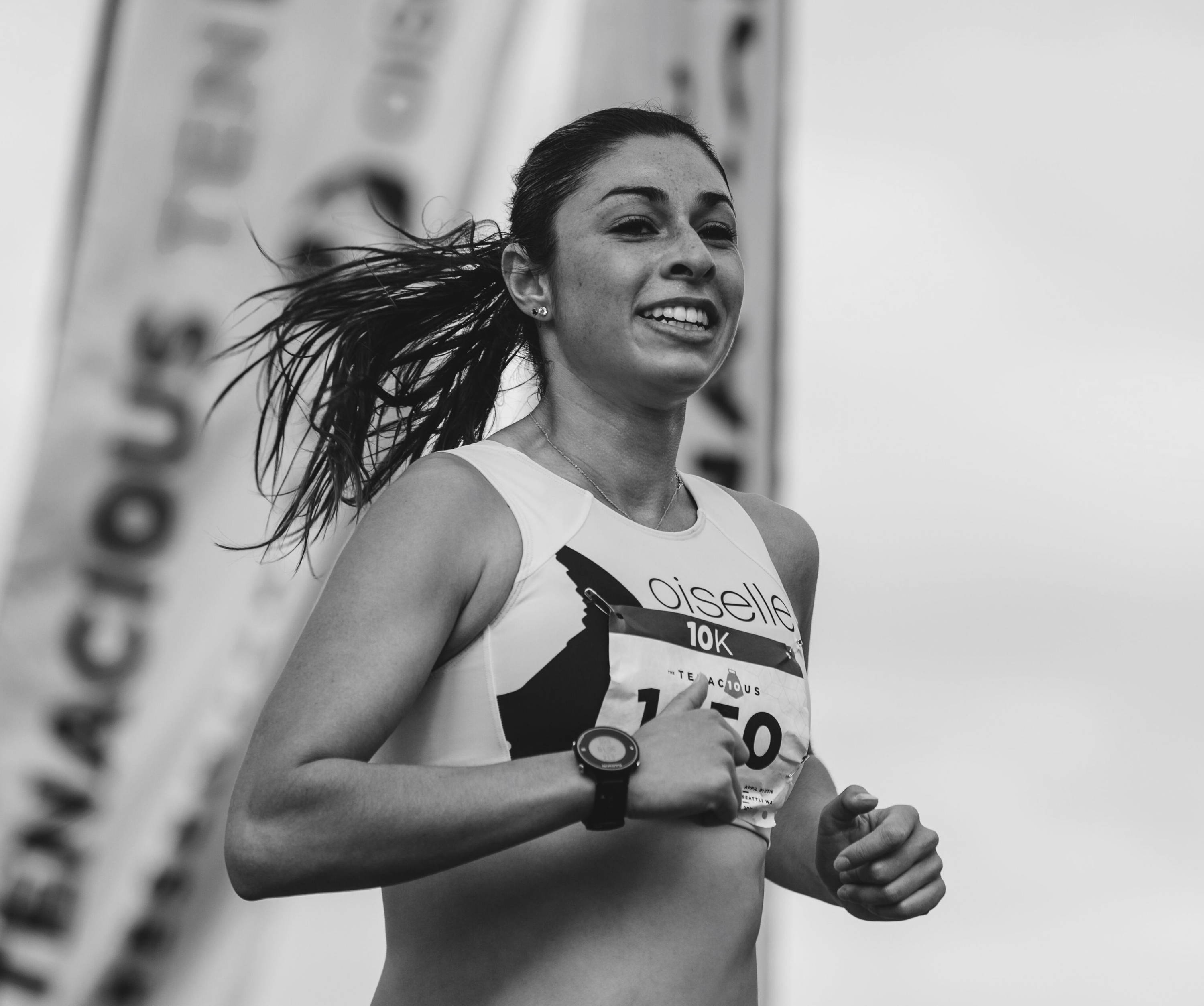 800M
1000M
1500M
MILE
ROAD MILE
3000M
2:00.82
2:38.02
4:04.90
4:27.95
4:22
9:05.72 INDOOR
2019 - 5TH AVE. MILE 3RD PLACE
2019 - USATF CHAMPIONSHIPS FINALIST 800M
2017 - USATF CHAMPIONSHIPS SEMI-FINALIST 1500M
2017 - 6TH PLACE NCAA OUTDOOR 1500M
2016 - 3RD PLACE NCAA INDOOR DMR (ANCHOR)
2014 - 2ND TEAM ALL-AMERICAN OUTDOOR 1500M
STANFORD UNIVERSITY #3 ALL-TIME 1500M
#4 ALL-PAC12 1500M
What is your favorite quote that guides, inspires, or embodies your training/racing/life?
"If you're trying to achieve, there will be roadblocks. I've had them; everyone has had them. But obstacles don't have to stop you. If you run into a wall, don't turn around and give up. Figure out how to climb it, go through it, or work around it." --Michael Jordan
"My mission in life is not merely to survive, but to thrive; and to do so with some passion, some compassion, some humor, and some style." -- Maya Angelou
What was your favorite sport in middle school?
Absolutely was soccer! I could spend all day on the field running around with a ball, being competitive, and hanging out with my teammates. The only thing that changed over time was the soccer ball...  
Can you share your first sports bra experience?
My mom bought my first sports bra for me in 7th grade because I noticed I was the only girl at soccer practice that didn't have one. I held out on real bras after that for as long as possible (and still prefer sports bras).  
What is your absolute favorite piece of #flystyle and why?
Roga
Check out Rebecca's go-to flystyle here.
If you could give one piece of advice to a 12 year old girl, what would it be?
Embrace who you are! I think there is so much pressure when you are young to conform to the environment around you. Be true to yourself, and it will empower others to do the same!
Tell us about your favorite place you have ever traveled to:
I think it would have to be Geneva, Switzerland. My grandparents and extended family live there, so it's my home away from home (with better chocolate, bread, and cheese!). Running around the lake and old town Geneva is also one of the most beautiful and historic sites. It never gets old!  
What alternative career do you fantasize about?
I studied international relations in school, so someday I want to work in the foreign policy world in Washington, D.C. In college, I worked internships at the United Nations and the U.S. Department of State, so I want to continue down the diplomatic route.  
What is your superpower?  
Patience. It's not something that I innately have, but after battling back from a few injuries I have certainly learned how to wait for my turn!