Brenna Detra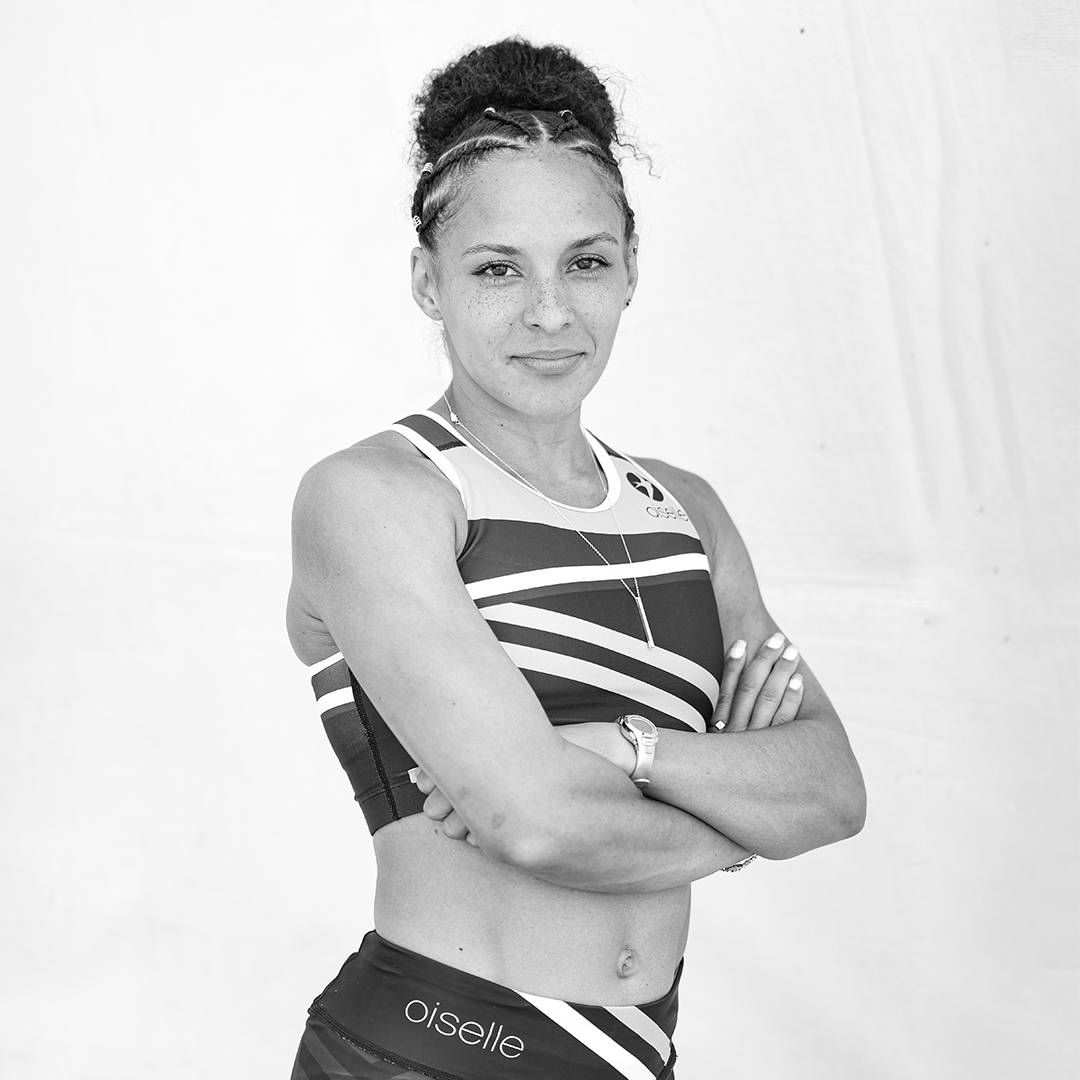 400m Hurdles
800m
1500m/mile
Indoor 600m
Indoor 800m
57.42
1:59.57
4:41
1:27.32
2:01.47
2023 Indoor 800m, 4th
2x NCAA qualifier in the 400 hurdles
NCAA qualifier in the 4x100
2019 USAs Outdoor 800m, Semifinalist
Passions/jobs/joys outside of running:
I work remote for Oracle and I love spending time with my family. I love nails and shopping (you know, all the girly things!) I also love playing pick up basketball in the off-season.
What is your favorite quote that guides, inspires, or embodies your training/racing/life?
"To be successful, you have to be selfish, or else you never achieve. And once you get to your highest level, then you have to be unselfish…" Michael Jordan.
What was your favorite sport in middle school?
Basketball.
Can you share your first sports bra experience?
I had to wear sports bras to play sports—and I was a "late bloomer" so to speak, when I had to use one for the first time I was excited! I felt like I was equal to my peers.

What is your absolute favorite piece of #flystyle and why?
Oiselle flyout bra, I listen to music on runs and I can put my phone right in the seem on the back of the bra! Greatest invention.
If you could give one piece of advice to a 12 year old girl, what would it be?
Never apologize for being who you are!
What is your superpower?  
I can handle an insane amount of spicy food, but they say spice is not a flavor, but a pain tolerance. So maybe I can handle an insane amount of pain? Haha

Tell us about your favorite place you have ever traveled to:
London. The people, culture, food, and landmarks were incredible. 10/10 would recommend!
Why do you run?
I have always been a competitive person, it's been innate in me so I started playing sports. Track allows you to do that, and feel like a badass at the same time!
When did you realize you liked running?
In either 2nd or 3rd grade, we used to have to run mile time trials in gym class. Without knowing what running was, I took off in the front with the boys and beat them. Best feeling ever.
How did you get into running?
My 5th grade year, I was running the bases at softball practice, and my coach said "you're going to be great at track." I had no idea what track was!
What's a message you would share with a younger you?
Other people's opinions of you don't matter, you can do anything you set your mind to!
What alternative career do you fantasize about? 
I like to think I could be an actress in a past life
Sweet or savory?
Definitely savory….give me allll the bacon!
How do you spend your free time?
Watching reality tv. I'm a sucker for a good reality show!
Favorite sport (to play or watch!)
Basketball, even though I run track, I love the game of basketball and love to play it!
A skillset you wish you had (and could still develop!)
I play trivia once a week, I wish I had the mind of someone who can come up with quick facts!!