Jen Bigham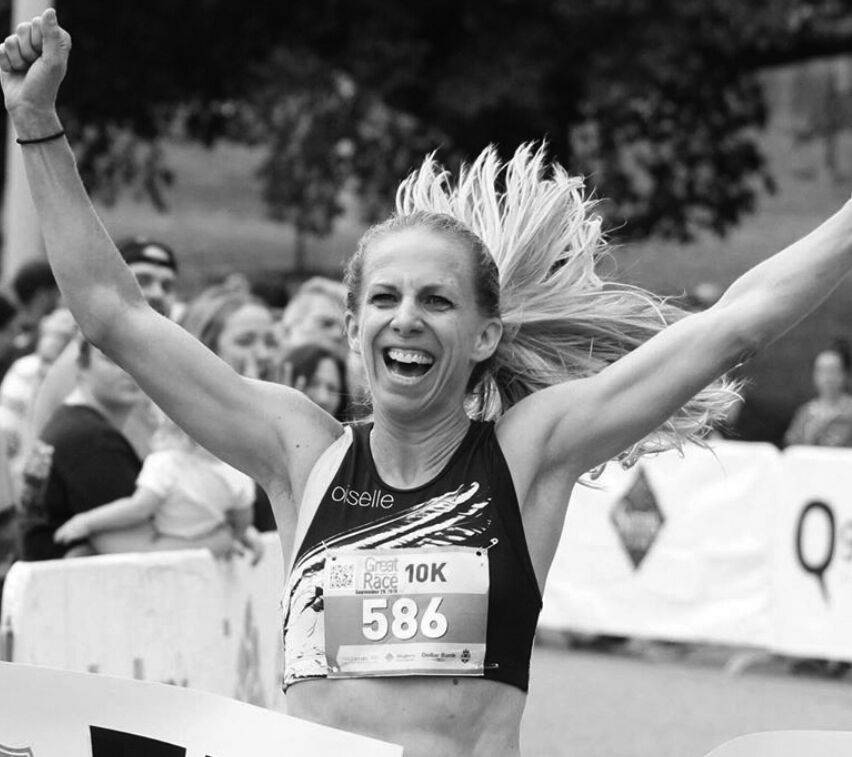 16:40
34:22
1:15:59
2:41:37
2019 - OLYMPIC TRIALS QUALIFIER AND WINNER, EUGENE MARATHON, CIM
2018 - CLEVELAND HALF MARATHON CHAMPION
2017 - MERCER ISLAND HALF MARATHON CHAMPION
2014 - SAN FRANCISCO 2ND HALF MARATHON CHAMPION
2011 - ROCHESTER HALF MARATHON CHAMPION
What is your favorite quote that guides, inspires, or embodies your training/racing/life?
I've never kept a diary but I have an entire notebook filled with my favorite quotes and it would be hard to choose one. Overall, I am an optimistic, happy, thankful runner and person. I like to dwell on the positive parts of life and running and stay in that mindset as often as possible.
What was your favorite sport in middle school?
I really fell in love with running in middle school. I didn't know much about the sport at the time, and in the most innocent way, I just loved running hard and feeling exhausted and elated at the end.
Can you share your first sports bra experience?
I really don't remember my first sports bra experience so it must have been ok. I guess growing up doing dance and twirling baton I was used to wearing sports bras long before I needed one, as well as seeing others in them, so it was a normal and comfortable experience for me. I remember my mom buying me really jazzy patterns and colors and I liked that!
What is your absolute favorite piece of #flystyle and why?
Oh goodness, one of everything, please! I suppose my current favorites are what I wore for the Eugene Marathon - the Flyout Bra and Aero Shorts.
If you could give one piece of advice to a 12 year old girl, what would it be?
Be yourself and love yourself. Appreciate your body as it changes and give yourself time to adjust to it.
Tell us about your favorite place you have ever traveled to:
I really love to travel and have had some wonderful experiences in the United States and beyond. It's great being a distance runner and being able to cover a lot of ground in a new city by foot! I would have to say my favorite 3 spots were Japan, Australia, and a 7 week trip where my family and I toured the west coast in a minivan!
What alternative career do you fantasize about?
I fantasize about a fake alternative career sometimes where I'm a real cut-throat boss lady working in a New York City high rise building. It's funny because it doesn't really fit my personality but it pops in my mind sometimes.
What is your superpower?  
Endless optimism!