Carrie Mack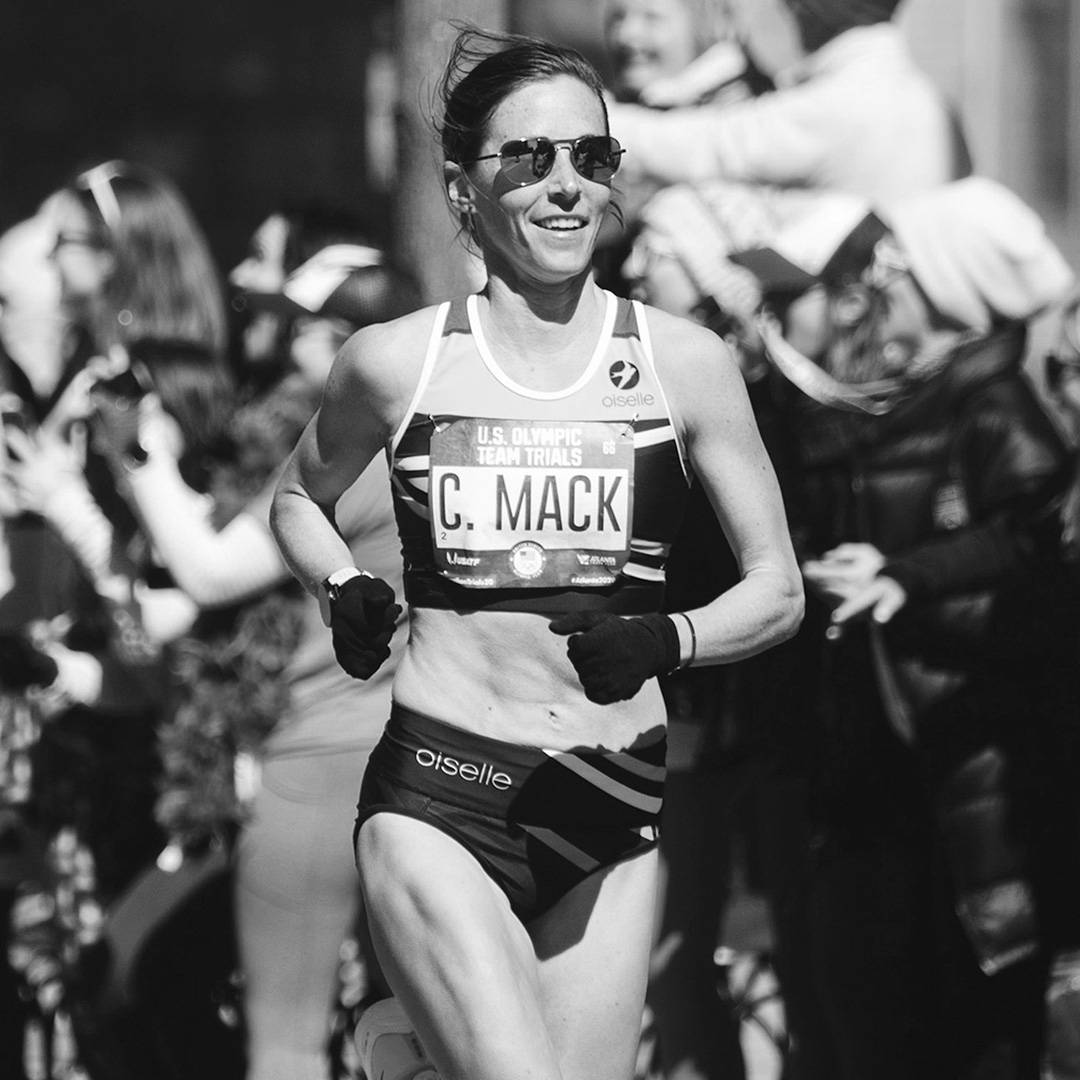 5K
10K
HALF MARATHON
MARATHON
16:18
33:39
1:12:58
2:36:34
2023 NYRR mini 10K, top 25
2023 Stanford Invite, 10K PR
2022 CIM, hit OTQ and 1st marathon as a mother runner
2022 Eugene half marathon, 3rd place
2020 Olympic Trials Marathon, 72nd
2019 Twin Cities Marathon 5th, 8 minute PR
2019 Sauvie Island Half Marathon, 1st
2018 Chicago Marathon, 11 minute PR
What is your favorite quote that guides, inspires, or embodies your training/racing/life?
Years ago my mom shared the quote from Mary Oliver's The Summer Day poem, "Tell me, what is it you plan to do with your one wild and precious life?" and I like to use it as a reminder to make the most of the now. Don't wait to do what you love.
What was your favorite sport in middle school?
Track! I didn't have the opportunity to run xc in middle school or that would have definitely been my favorite. I really found my friend group on the track team, and that remains true to this day. Having built in time to hang with friends, be active, and start exploring competition together was a triple win!
Can you share your first sports bra experience?
Gosh. I think I fell into the category of "everyone else is doing this now so I should too?" Looking back, I can appreciate that my mom was super open and supportive of me having a healthy relationship with my body's development, but at the time I vaguely remember an awkward trip to the mall where I got to pick out some sports bras. Definitely 100% cotton. Definitely more for fashion than function.
What is your absolute favorite piece of #flystyle and why?
The pocket joggers are kind of a game-changer. Love the compression and the storage capacity - super clutch for marathon training. So many good shorts and tights with pockets right now!
Check out Carrie's go-to flystyle here.
Tell us about your favorite place you have ever traveled to:
Iceland was pretty epic. It's so bizarrely majestic. So many waterfalls, hiking options, and you can cover a lot of ground pretty quickly. But pack lots of snacks, the food is insanely expensive and pretty lackluster. Lucky for me, I always have snacks.
If you could give one piece of advice to a 12 year old girl, what would it be?
There is so much power in who you are. (Full disclosure: Collier Lawrence dropped this wisdom on me recently and I'm obsessed)
What alternative career do you fantasize about?
This is an easy one. I'd own a sweet AF bakery. I'd definitely have full sleeve tattoos. Still holding out a little hope this may happen for me. Maybe the Nest needs an in-house bakery set up?
What is your superpower?  
I think I'm pretty reliable. Both in an accountability way, but also in the "you can count on me" way. I show up for others, for both the big and small moments. Not unrelated: I've always got snacks.
Passions/jobs/joys outside of running:
I am passionate about food access and sustainable farming and I currently serve on the board for the High Desert Food & Farm Alliance. I believe everyone deserves good food. Current job is caring for our son, Lewis. I find joy in reading, writing, gardening, traveling, and in preparing and sharing delicious food. Oh, and I love lists!
Sweet or savory?
I put Maldon flake salt on practically everything, so salty? Pizza, warm cookies, salad, you name it.
Travel necessities?
Snacks, credit card, phone (& charger) - you can usually replace anything else. But, for sure always pack running/racing clothes and shoes in your carry on.
What do your rest days look like?
RIP rest days. Hahaha - lots of toddler chasing no matter what the training schedule says these days. But! I do try and put my feet up during Lewis's nap time on a rest day and knock out some computer tasks or something instead of training.
Dream vacation
Would love to do a combo Italy/Croatia situation. Dream deposit made!
A skillset you wish you had (and could still develop!)
I aspire to learn quiltmaking.