Megan Foster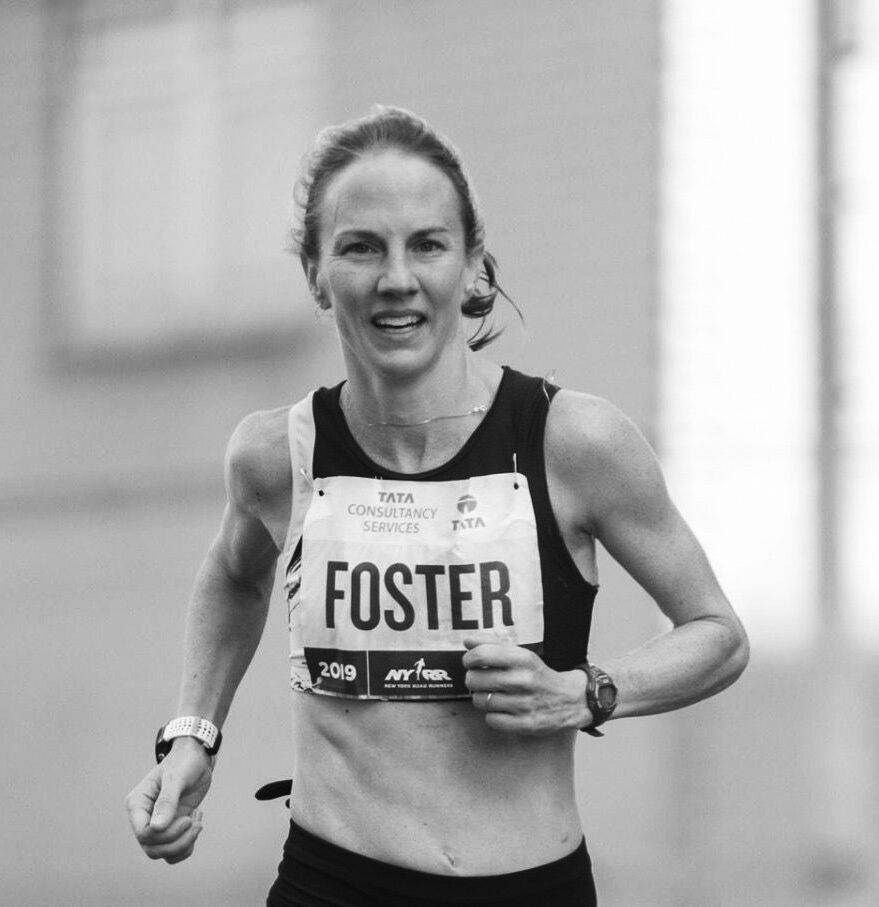 10K
HALF MARATHON
MARATHON
2017 - OTQ BANK OF AMERICA CHICAGO MARATHON
2017 - 7TH PLACE FEMALE CHEVRON HOUSTON MARATHON
What is your favorite quote that guides, inspires, or embodies your training/racing/life?
"Run the day." Maybe it's chasing a PR or maybe it's just trying to not trip over your own feet. Both days are equally rewarding!
What was your favorite sport in middle school?
I was a figure skater for 13 years so I'd have to say that was my favorite. Figure skating is very much an individual sport and you learn quickly, no one can do the work for you. You get out what you put in just like with running.
Can you share your first sports bra experience?
My first sports bra experience was my mother taking my twin sister to get a sports bra for her upcoming soccer season. I thought 'awkward' but I was instantly jealous of her white champion sports bra and had to get one too even though I did not quite need it yet.
What is your absolute favorite piece of #flystyle and why?
Vigor Vest is my favorite layer for almost every season. It's an easy layer when you're debating needing a layer at all and an essential layer when you think you need every single layer.
If you could give one piece of advice to a 12 year old girl, what would it be?
Find your girl gang. Even if you are flying solo to chase your endeavors, they will always be there to celebrate and pick you up when you fall down. Also, commit to something long term. Set goals and see them through.  
Tell us about your favorite place you have ever traveled to:
Iceland. We drove around the golden circle in 8 days during the month of March. The constant changes in weather, terrain, and light were awe inspiring. They were some of my most picturesque and extreme runs to date.
What alternative career do you fantasize about?
As an artist I consider myself fortunate to do what I love. I collaborate and teach alongside some really great people. But in another life, I do fantasize about being a guitarist in a killer band!
What is your superpower?  
Perseverance! The first thing you learn in figure skating (I was 3 years old) is how to fall down and get back up. This lesson has stuck with me in sports and life.