MADELINE STRANDEMO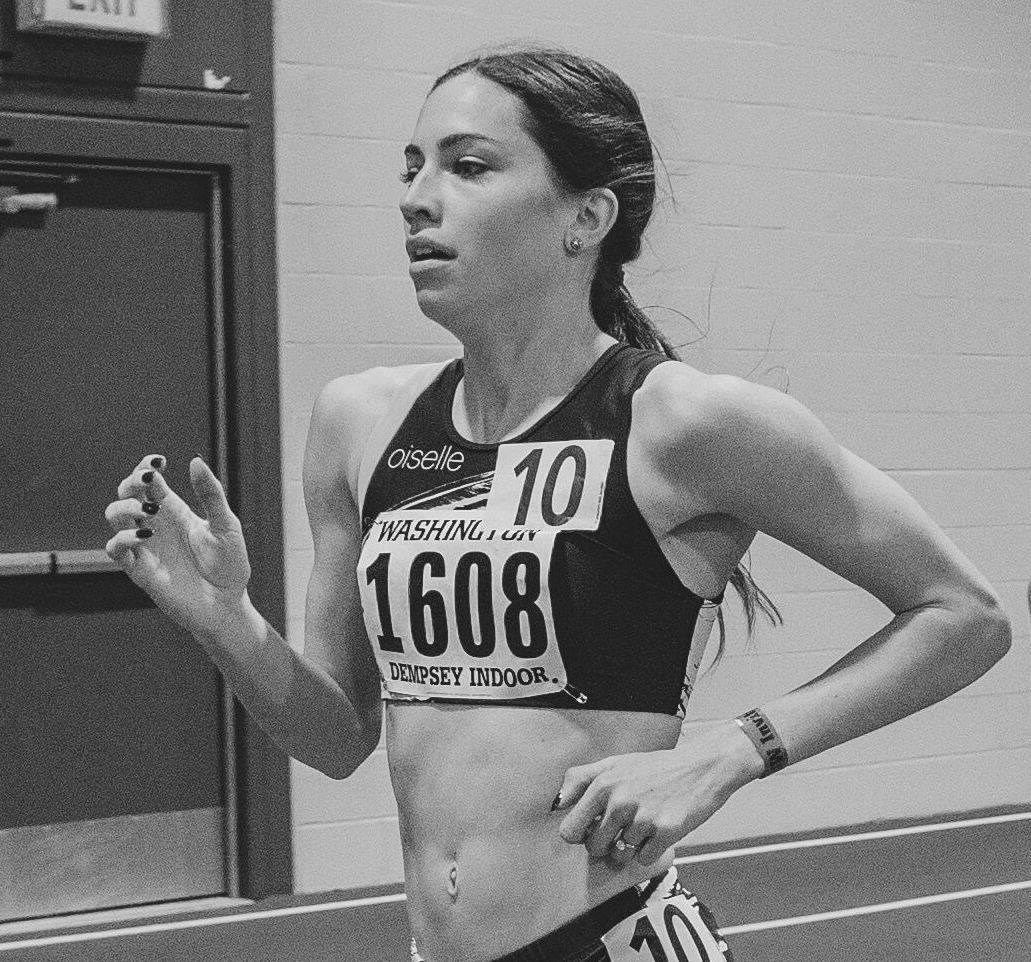 800M
MILE (I)
1500M
3K (I)
3K STEEPLE
2:08
4:31.83
4:12.68
9:17
9:46.43
2021 OLYMPIC TRIALS QUALIFIER - 3K STEEPLE
2018 USATF NATIONALS - 3K STEEPLE - 17TH
2017 - NCAA DIV 1 OUTDOOR 3K STEEPLE, 9TH PLACE
2017 - BIG TEN OUTDOOR T&F CHAMPS, 3K STEEPLE, 1ST
2017 - BIG TEN INDOOR T&F CHAMPS, MILE, 1ST
UNIVERSITY OF MINNESOTA SCHOOL RECORD HOLDER, 3K STEEPLE
What is your favorite quote that guides, inspires, or embodies your training/racing/life?
Don't look to the side, look forward. As in – don't get caught up in the competition, focus on your own goals and your own path.
What was your favorite sport in middle school?
Definitely basketball! I loved the team aspect of it and the intensity of the game. One of my greatest sports memories is scoring the winning points in a buzzer beater victory over our rival high school!  
Can you share your first sports bra experience?
In middle school, it was the cool thing to wear cut-off shirts (where you cut-off the sleeves of a cotton T-shirt to make a homemade tank-top…don't pretend like you didn't do it too). At the time, I didn't really even need to wear bras, but in order to wear the "cool" cut-off shirts, I had to buy bras to wear underneath.  
What is your absolutely favorite piece of #flystyle and why?
The New Portman Shorts because 1. Love the fit 2. Very stylin' 3. POCKETS!!!!
Check out Maddie's go-to flystyle here.
If you could give one piece of advice to a 12 year old girl, what would it be?
Ups and downs are part of being an athlete. Accept that and you'll be much more prepared for it!
Tell us about your favorite place you have ever traveled to:
I grew up mostly living abroad in Asia, and I speak Mandarin Chinese - so I LOVE traveling to Asia. But if I had to pick just one place, it would have to be Taipei, Taiwan. From the amazing capital city Taipei, you can take a short, high-speed train ride to a white sand beach, or the mountains, or a port city with amazing seafood. Taiwan has it all!  
What alternative career do you fantasize about?
HGTV star. (Is being Joanna Gaines an alternative career??) HGTV is 100% my guilty pleasure. My college teammates and I used to watch it for hours in our hotel rooms when traveling for meets.  
What is your superpower?  
Adaptability. Change usually doesn't phase me and I can usually find opportunity in it. I'm basically a human chameleon.