Madeline Strandemo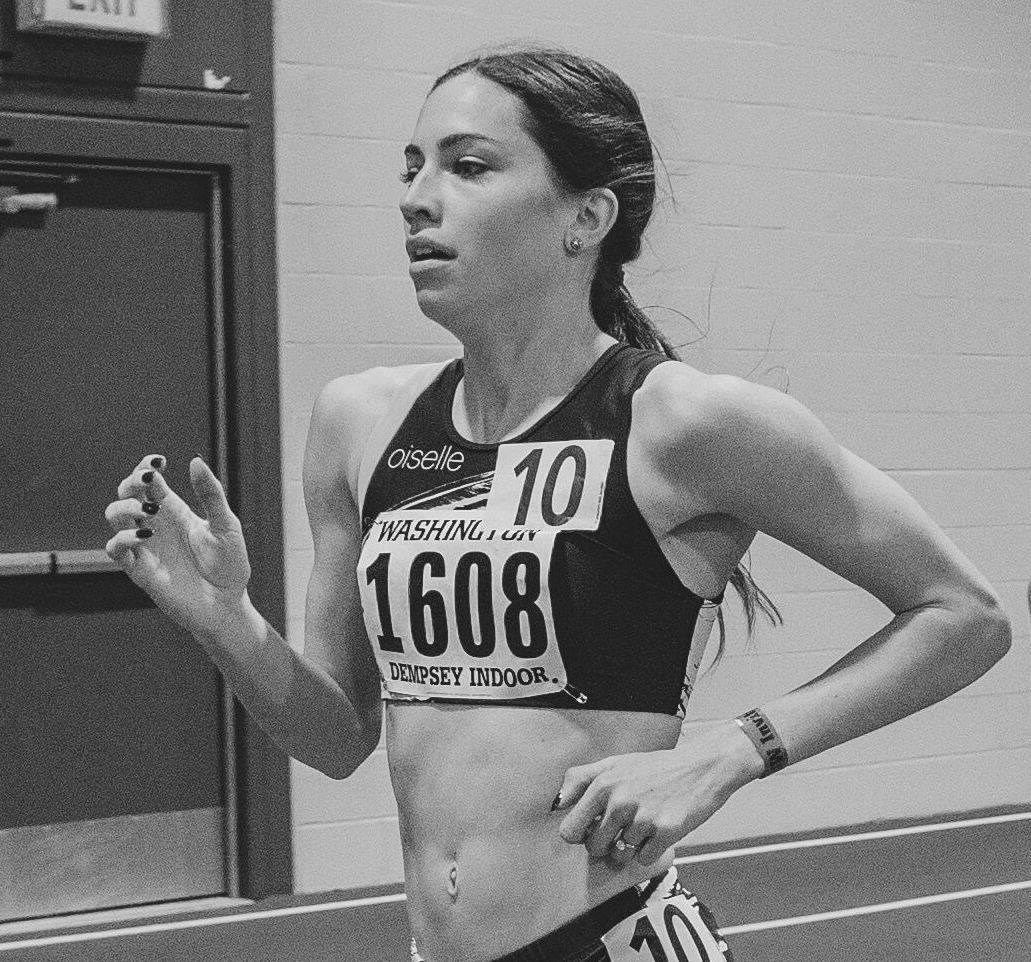 MILE (I)
1500M
3K (I)
3K STEEPLE
4:31.83
4:12.68
8:54
9:42
2021 Olympic Trials Qualifier, 3k Steeple
2018 USATF Nationals, 3k Steeple, 17th
2017 NCAA Div 1 Outdoor, 3k Steeple, 9th
2017 Big Ten Outdoor T&F Champs, 3k Steeple, 1st
2017 Big Ten Indoor T&F Champs, 3k Steeple, 1st
2017 Big Ten Indoor T&F Champs, Mile, 1st
University of Minnesota School Record Holder, 3k Steeple
What is your favorite quote that guides, inspires, or embodies your training/racing/life?
I have a couple of sticky notes on my desk: "Every action you take is a vote for the type of person you want to become," and "You do not rise to the level of your goals, you fall to the level of your systems."
What's your first memory of running and why do you think it has stuck with you?
In kindergarten, we had a track & field day and I remember racing in a few running events. I can't remember if I won anything or not, but I do remember beating plenty of the boys. I think it stuck with me because it was so exhilarating and FUN to compete!
What was your favorite sport in middle school?
Definitely basketball! I loved the team aspect of it and the intensity of the game. One of my greatest sports memories is scoring the winning points in a buzzer beater victory over our rival high school!  
Can you share your first sports bra experience?
In middle school, it was the cool thing to wear cut-off shirts (where you cut-off the sleeves of a cotton T-shirt to make a homemade tank-top…don't pretend like you didn't do it too). At the time, I didn't really even need to wear bras, but in order to wear the "cool" cut-off shirts, I had to buy bras to wear underneath.  
Tell us about your favorite place you have ever traveled to:
I grew up mostly living abroad in Asia, and I speak Mandarin Chinese - so I LOVE traveling to Asia. But if I had to pick just one place, it would have to be Taipei, Taiwan. From the amazing capital city Taipei, you can take a short, high-speed train ride to a white sand beach, or the mountains, or a port city with amazing seafood. Taiwan has it all!  
What is your absolutely favorite piece of #flystyle and why?
The Say Anything Jacket is truly amazing! It is a waterproof jacket that actually keeps you dry, but also doesn't stick to your skin if you're sweating while running in a warmer rain. I also often reach for it in winter as an outer shell layer!
Check out Maddie's go-to flystyle here.
If you could give one piece of advice to a 12 year old girl, what would it be?
I know there is a lot of pressure to fit in. Just remember it's okay to be different and stand out sometimes, too. Embrace who you are! Weird can be wonderful!
What alternative career do you fantasize about?
Outdoor adventure guide somewhere like New Zealand or Canada! It would be fun to be outside for work and to meet a bunch of different people.
What is your superpower?  
Resilience - not getting too high or too low about any performances or setbacks. Very useful in a sport with plenty of highs and lows to ride!
Passions/jobs/joys outside of running:
I work for Target HQ in Minneapolis in the Decorative Home division
Dream vacation:
My dream vacation is anywhere beautiful like the Amalfi Coast where my schedule can be scenic AM run/outdoor adventure, brunch, lounge around on the beach or on a boat, dinner with a view.
A skillset you wish you had (and could still develop!)
Piano! I took some lessons as a young kid, but I wish I would have stuck with it. I would still consider taking lessons as an adult!