MARIA MICHTA-COFFEY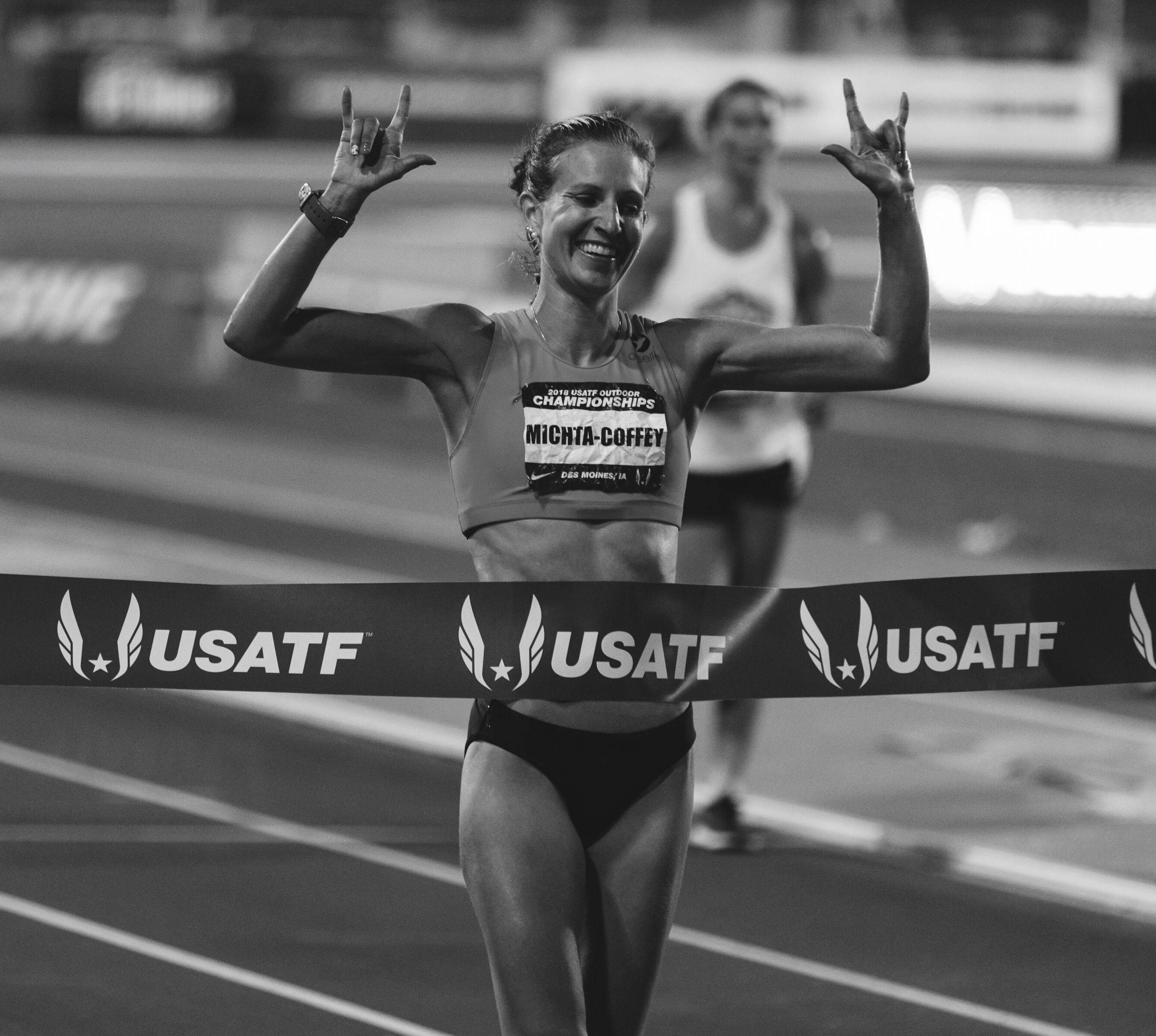 5K RW
10K RW
15K RW
20K RW
25K RW
30K RW
35K RW
21:48
44:09
1:07:51
1:30:49
2:03:34
2:29:18 (AR)
2:58:51
2022 World Championship, 1st American, 22nd overall, 35k Race Walk
2019 World Championship, 35th overall, 20k Race Walk
2017 World Championship, 25th overall, 20k Race Walk
2016 Olympian Track and Field, 22nd overall, 20k Race Walk
2015 World Championship, 20th overall, 20k Race Walk; Ph.D earned
2013 World Championship, 30th overall, 20k Race
2012 Olympian Track and Field, 26th overall, 20k Race Walk
2011 World Championship, 27th overall, 20k Race Walk
2006-2016 All American 20k Race Walk
2003, 2006, 2010-Present All American 3000M Race Walk
2006 ESPN CoSIDA Academic All American
44 Total National Titles
What is your favorite quote that guides, inspires, or embodies your training/racing/life?
"Life is a journey not a destination."
What was your favorite sport in middle school?
Soccer, fell in love with the game at 5 years old, and what 10 year old didn't aspire to be like Mia Hamm, "anything you can do I can do better!"
What is your absolutely favorite piece of #flystyle and why?
Ahh it's like picking your favorite child when you are the mother of 5! If I'm picking something that's Oiselle unique I'd say the cut and feel of the Aero tights.
Check out Maria's go-to flystyle here.
Tell us about your favorite place you have ever traveled to:
Japan is by far my favorite country. The hospitality there is unparalleled, the sushi unbelievable, and the natural beauty just breathtaking. I've traveled there for science, training, and racing and have never been disappointed!
If you could give one piece of advice to a 12 year old girl, what would it be?
The secret is to believe in yourself, in your abilities, in your plan, in your dreams. Confidence isn't something we are necessarily born with, even the best of the best must constantly silence all the doubt that swirls around in our ears and our thoughts. Focus on the positive, do not waiver in your belief and remember that confidence doesn't come from an effortless battle, it is born and raised on the unsteady turbulent battlefield where we rise above the challenge slowly.
Can you share your first sports bra experience?
Don't really remember it but my first bra was more like a sports bra. I was so excited to finally have a bra like all the other girls in class, even if I was flat as a pancake.
What alternative career do you fantasize about?
Anything that involves science! Science research, science communication, science writing, and of course science education.  
What is your superpower?  
Mental toughness. It has taken me places long beyond the physical limit my body should have reached.