Ari Hendrix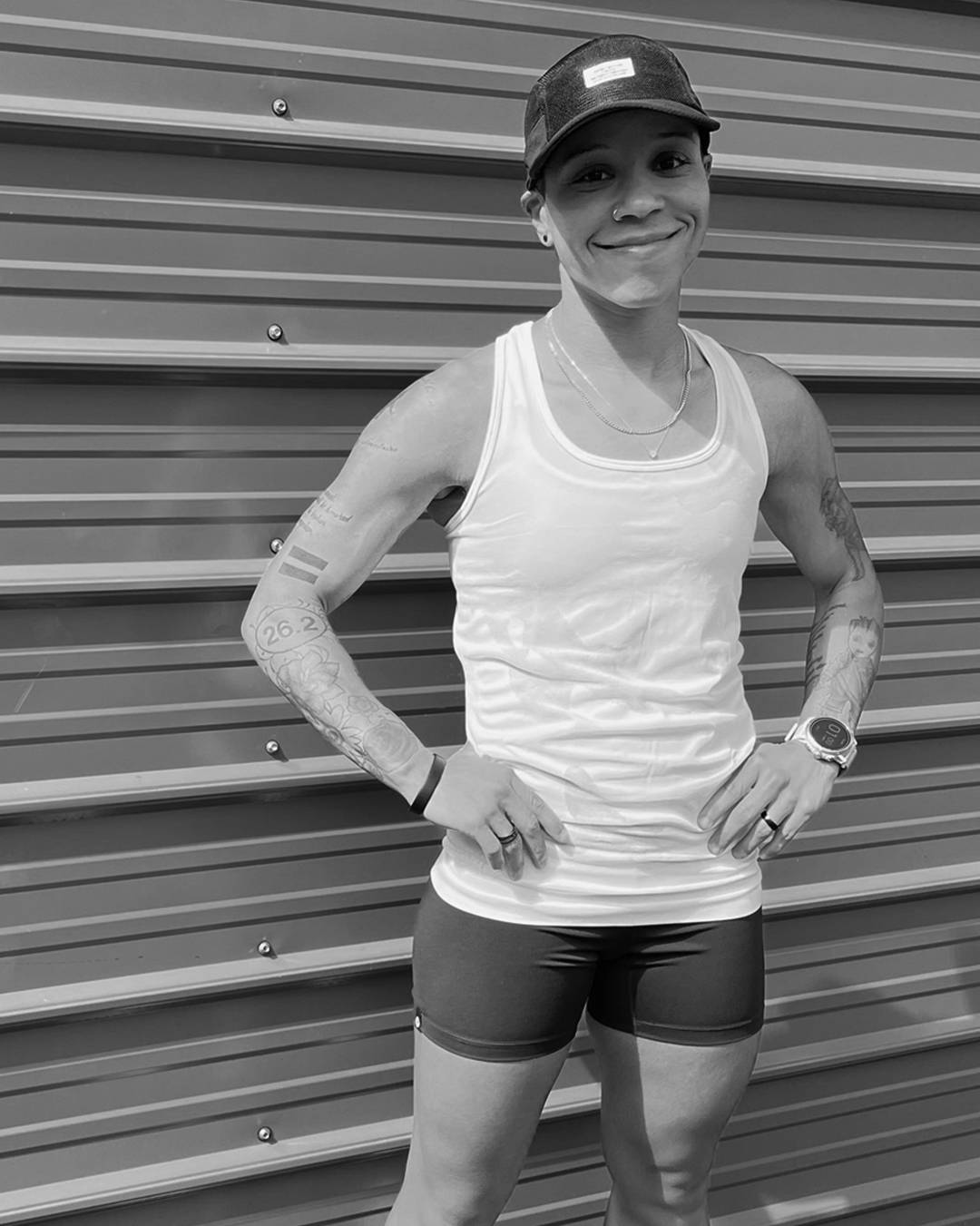 Hometown: Southern California
5K
10K
Half Marathon
Marathon
17:20
35:51
1:15:56
2:35:39
Where did you grow up? Is there anything about your girlhood you'd like to share with us?
I grew up in southern California! I grew up in a family of musicians so music has always been a huge part of my life. My mom is a backup singer for Barry Manilow, but I have always been the athlete of the family and played basketball in my childhood and all through high school and college where I was an All-American at Minot State.
Racing Highlights:
CIM was the highlight of my running career so far! Qualifying for the trials has been a goal of mine since 2019 where I missed qualifying after trying twice. It moved me into 2nd on the list (now 3rd after Erika Kemp's fantastic debut at Boston). It was truly a dream come true.
Passions/joys outside of running:
I love hanging out with my fiance and exploring Portland (we both moved here this year) as well as hanging out with friends. I love doing yoga and going to the gym as well. My family is really important to me and now that I live closer to them I try to visit more and spend time with them.

Job(s) outside of running:
I am a wear test analyst at Hoka.
Do you have a quote that guides, inspires, or embodies your training/racing/life?
"Just Breathe" its something my mom told me and reminds me to do. It seems so simple but for me I have struggled with panic attacks, depression and anxiety and it's something I always remember.
What was your favorite sport in middle school?
Basketball! I actually played from elementary school all the way through college where I was an All-American at Minot State.

Can you share your first sports bra experience?
My dad bought me one because I was going to my first dance class and he wanted me to have the right things to wear.
If you could give one piece of advice to a 12 year old girl, what would it be?
Don't ever doubt yourself. And don't let anyone ever take your joy.
Tell us about your favorite place you have ever traveled to:
I love New York City, running in central park is amazing - I have some good memories! I got to go to the TODAY summer concert series and see one of my favorite artists Tori Kelly and that was so fun and amazing! I literally ran there to make it in time.

What alternative career do you fantasize about?
Oh man, I truly have my dream job and love everyone that I work with and the company I work for. If I had to pick something that is interesting I would say being a firefighter.

What is your superpower?  
I think my superpower is my ability to be understanding and be there for people. Or if this is a what would my superpower be type of question I would say I would want my superpower to be able to fly!
What led you to the marathon?
My dad. He passed away my senior year of college and he always thought I was going to be a runner. I tried out for the pros overseas post college basketball and it didn't work out. So my first year of grad school I decided I was going to run a marathon to honor him and feel closer to him.
Please share any thoughts/feelings you have about your Olympic Marathon Trials buildup and the Underbird team:
I am so excited to be a part of the underbird team. The other women on the team are really amazing and Oiselle is a company that I love and stands for and believes in all the things that I do and want to see for the running community. I am excited for the build to the trials and do some different things to get ready. I am excited to race this fall in preparation for the Trials and really put myself out there come February.
Random fact about you:
I am a twin!
Why do you run?
There are so many reasons I run to feel closer to my dad. I run to help with my depression and anxiety and I run so that girls and women in the world who look like me can see themselves running if it is something they want to try.
What's your first memory of running and why do you think it has stuck with you?
My first memory of running is having my dad take me out to the stop sign in front of our house and timing me with how fast I could get to the stop sign. He always thought I was going to be a track star and we just had so much fun doing that.

Sweet or savory?
Sweet!! ( I love ice cream & Reese's cups)

Some favorite jams at the moment:
Beyonce - CHURCH GIRL

On a day you're not feeling your best, what (sights/sounds/tastes/books/art/practices/people/things) helps you find your joy?
I honestly love incense and it has a way of calming me down and bringing me peace. My mom always had incense when I was growing up so it reminds me of being home with her.