Collier Lawrence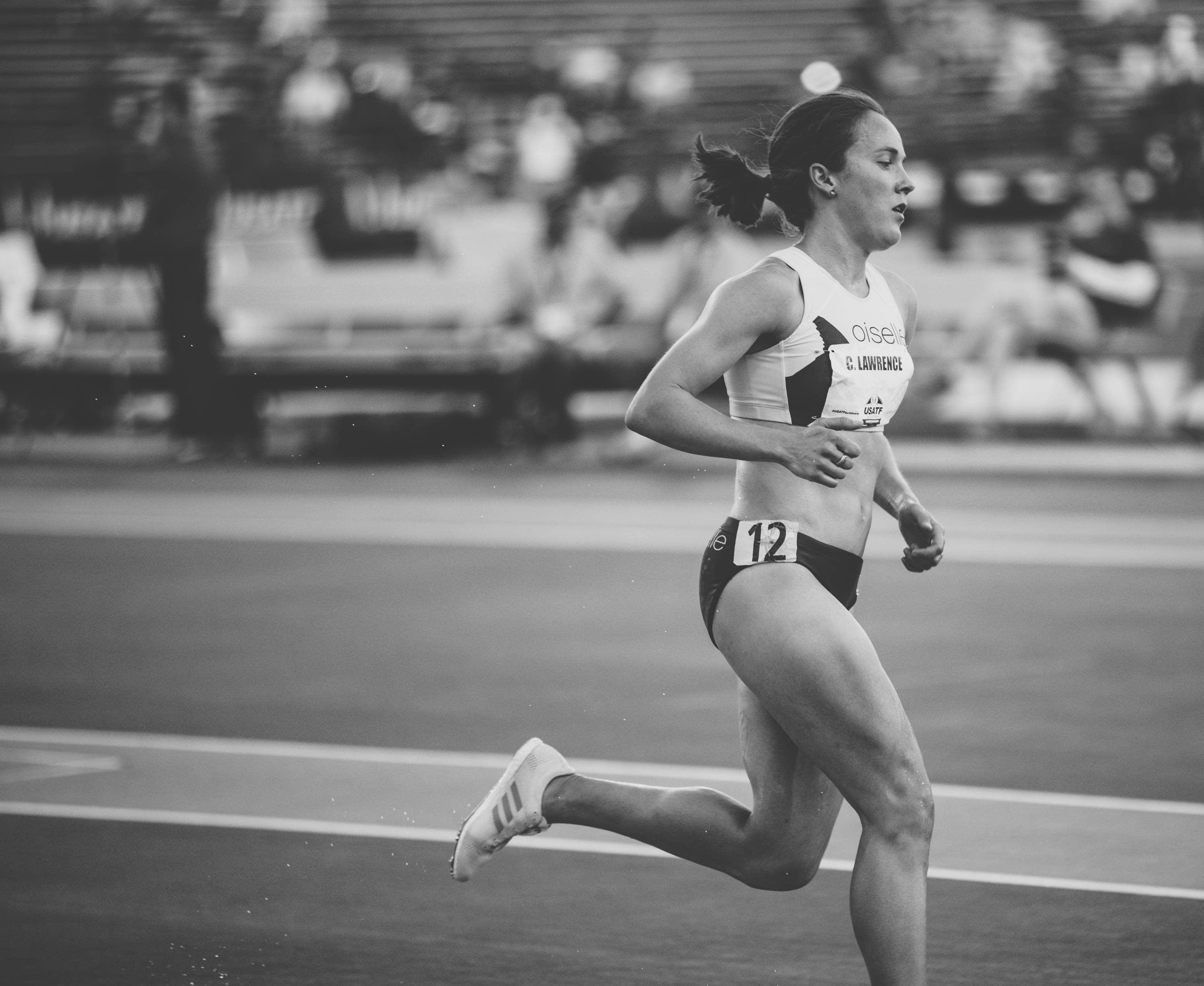 2019 USATF Trail Marathon Champs, 2nd
2019 USATF Trail Half Marathon Champs, 3rd
2016 Olympic Trials, 3k Steeple Competitor
2016 USATF Cross Country Championship, 10k, 6th
2015 Payton Jordan Invite, 3k Steeple, 1st
2015 USATF Cross Country Championship, 30th
2013 USATF Track & Field Championship, 3k Steeple, 18th
2012 Olympic Trials, 3k Steeple Competitor
Do you have a quote that guides, inspires, or embodies your training/racing/life?
Houses are built brick by brick. Where can you get today's brick?
What was your favorite sport in middle school?
Alpine skiing has always been one of my first sporting loves. I didn't do any organized sports until I got to middle school and track and cross country had the only rules I knew; the person who crosses the line first wins. The coaches let me do hurdles and high jump as long as I did the mile - fitting I became a steepler.
Can you share your first sports bra experience?
We got a lot of hand me downs and I think my first sports bra was in a box of clothes we got. I just remember thinking I guess I need one of these at some point and stashed it away.  
What is your absolutely favorite piece of #flystyle and why?
Vigor Vest. It is the perfect layer. You're core stays warm but with no extra bulk. Simple. Minimal. Functional. Vest life is the best life.
If you could give one piece of advice to a 12 year old girl, what would it be?
Work hard but be sure to fall in love with the process and the sport because in the end that will be the most important thing.  
Tell us about your favorite place you have ever traveled to:
Stockholm. It's surrounded by water and the entire city glitters. I've never been there in the winter but I'd imagine it's equally as beautiful covered in snow.  
What alternative career do you fantasize about?
The person who picks music for TV shows or movies or ads. I don't know what that job is called and I'm sure there's a lot more to it than dropping in a perfectly curated playlist into a sequence of moving pictures.  
What is your superpower?  
My blood is made of iron and I'm steadfast to a fault.