Jenna Fesemyer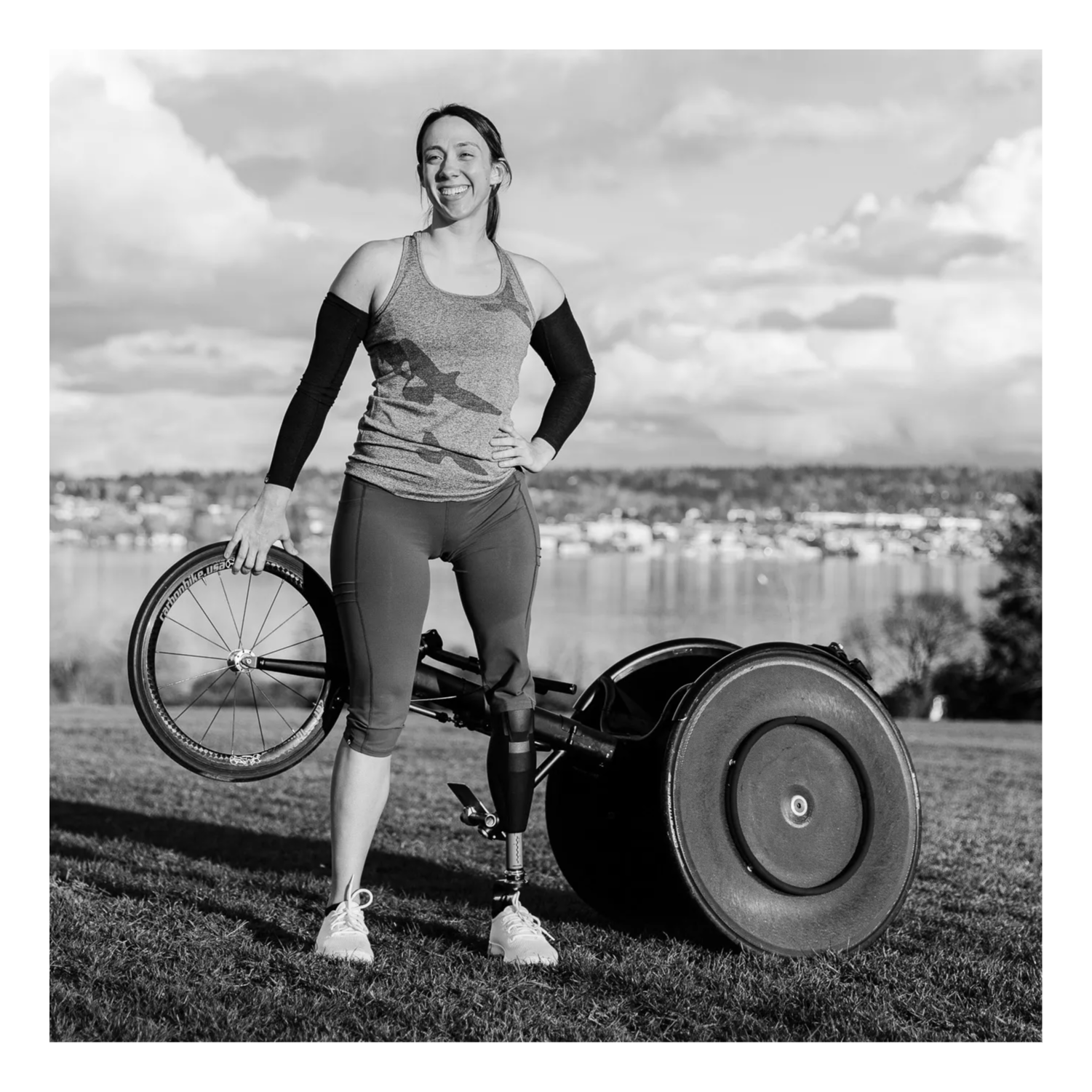 100M
400M
800M
1500M
5K
10K
15K
HALF MAR
25K
MARATHON
17.94
56.64
1:51.54
3:19.25
11:17
24:50
43:07
55:57
1:10:12
1:33:50
2022 U.S. Paralympic National Team
2021 Chicago Marathon, 3rd place 1:50:14
2020 Team USA Tokyo Paralympian (1500m, 5000m, Marathon)
2020 London Marathon, 3rd place 1:52:16
2019 U.S. Paralympic National Team
2019 Para Pan American Team (100M, 400M, 800M, 1500M, 5000M)
2019 LA Marathon 2:04:11 2nd
2018 Chicago Marathon 1:56:37 8th
2016 U.S. Paralympic Trials - 4th PL (100M, 400M)
Do you have a quote that guides, inspires, or embodies your training/racing/life?
"Spread love everywhere you go. Don't let anyone ever come to you without leaving happier." –Mother Teresa
What was your favorite sport in middle school?
I threw discus in middle school! I loved the feeling of finding a balance of strength and finesse as I danced across the ring. Little did I know this would bridge the gap into my career as a wheelchair athlete just a few years later.
Can you share your first sports bra experience?
In 5th grade I was an "early bloomer" compared to my friends. We bought a sports bra just to get used to the experience of wearing one. I still remember it to this day – it was bright pink! As I got older and tried on regular bras, I hated the straps and the wires. I've been wearing sports bras ever since!
What is your absolutely favorite piece of #flystyle and why?
If you're looking for a comfortable pair of tights with a waistband that doesn't slide or pinch, get the Kara Knickers!! They are the perfect length and I absolutely LOVE the material. I haven't taken them off ever since I tried them on!
Check out Jenna's go-to flystyle here.
If you could give one piece of advice to a 12 year old girl, what would it be?
Don't ever let anyone put any limits on you! Recognize your gifts and do whatever it takes to use your gift to help others. You will have some setbacks along the way and you will have days that are tough, but you will also find a "tribe" that supports you and who loves you for who you are! Don't ever be afraid to lean on others throughout your journey.
Tell us about your favorite place you have ever traveled to:
My favorite place is Boulder, CO! As a girl from the Midwest, I absolutely love mountains when I get a chance to see them! I love to read so I always search for a good view as I dive into a new book.
What alternative career do you fantasize about?
I'm a big coffee drinker so I would love to own a coffee shop! I'd fill it with all kinds of books and plants to create a welcoming oasis for others. I also often dream of being a mom.
What is your superpower?
Positivity. I believe the way we experience something has a direct correlation to how we choose to perceive it!