JESSA VICTOR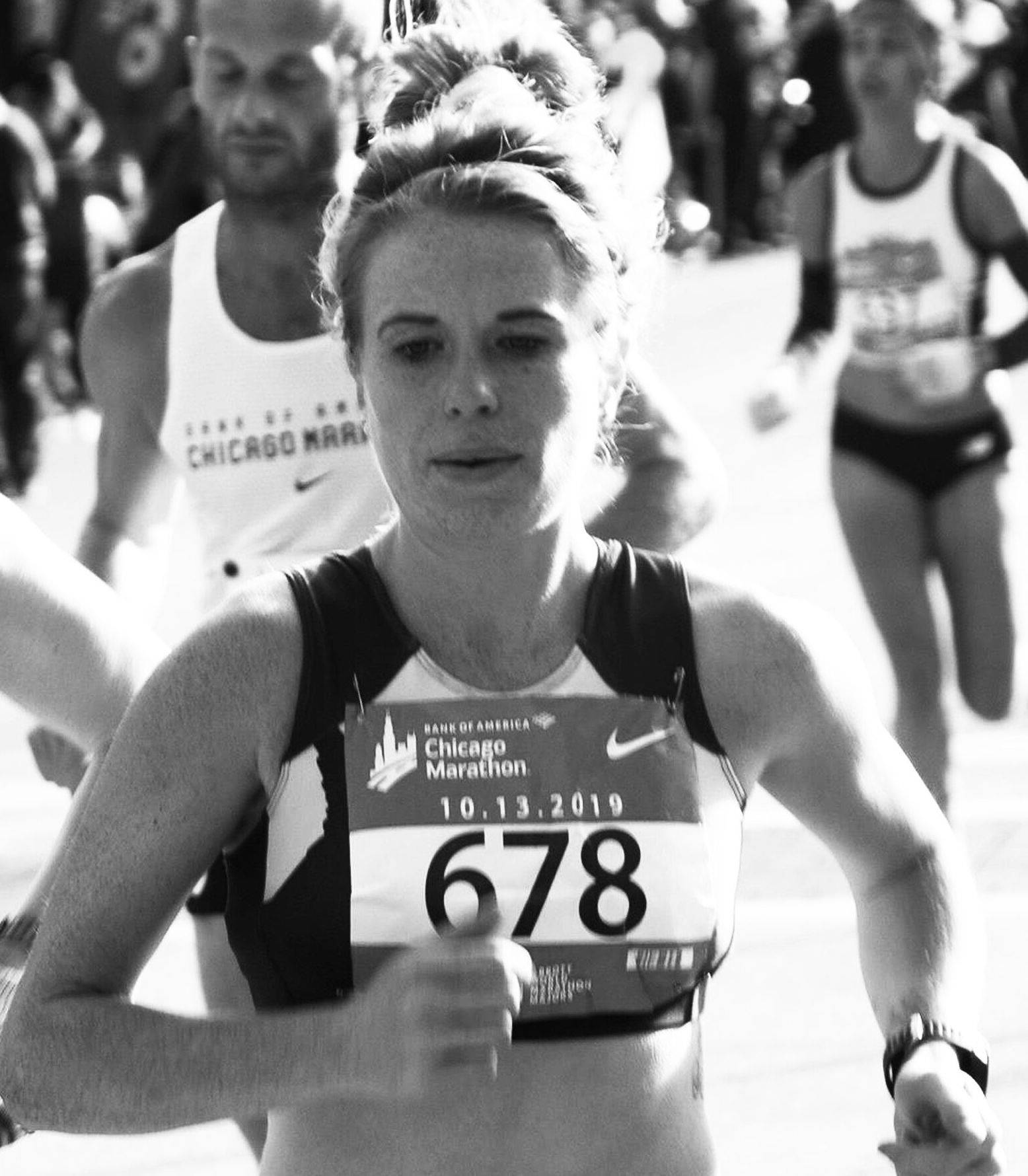 HALF MARATHON
MARATHON
TRAIL 50K
TRAIL 50M
1:19:55
2:43:42
4:29:58
7:27:53
2019 - OLYMPIC TRIALS QUALIFIER AND PR, MARATHON, CHICAGO MARATHON
2019 - MILWAUKEE MARATHON - 1ST
2018 - JFK 50 MILE - 6TH
2018 - ICE AGE TRAIL 50 MILE -1ST
WHISKY BASIN TRAIL 57K - COURSE RECORD
What is your favorite quote that guides, inspires, or embodies your training/racing/life?
"Progress not perfection."
What was your favorite sport in middle school?
Gymnastics. It taught me that being feminine and being strong are not mutually exclusive.
Can you share your first sports bra experience?
Before I had my own bra, I would sneak a swimsuit top into my school backpack. Once at school, I'd put it on under my clothes and wear it around for the rest of the day with pride, pretending it was a sports bra.
What is your absolute favorite piece of #flystyle and why?
The bird hug bra (it really does feel like a hug for your girls)! It's the perfect balance of softness and support.
If you could give one piece of advice to a 12 year old girl, what would it be?
As you go through life, remember there's good in everyone. Make it your mission to find it and affirm it. After all, we are on this planet to lift each other up!
Tell us about your favorite place you have ever traveled to:
To the top of Mount Katahdin in Maine, after hiking 2,189 miles to get there. All those miles made that view extra special!
What alternative career do you fantasize about?
I've always dreamed of running a bed and breakfast! In an ideal world, it would be located right off a long distance trail and cater to hikers.
What is your superpower?  
Turning beans into baked goods. These treats satisfy both my hunger and my impressive sweet tooth!