Kelsey Hodges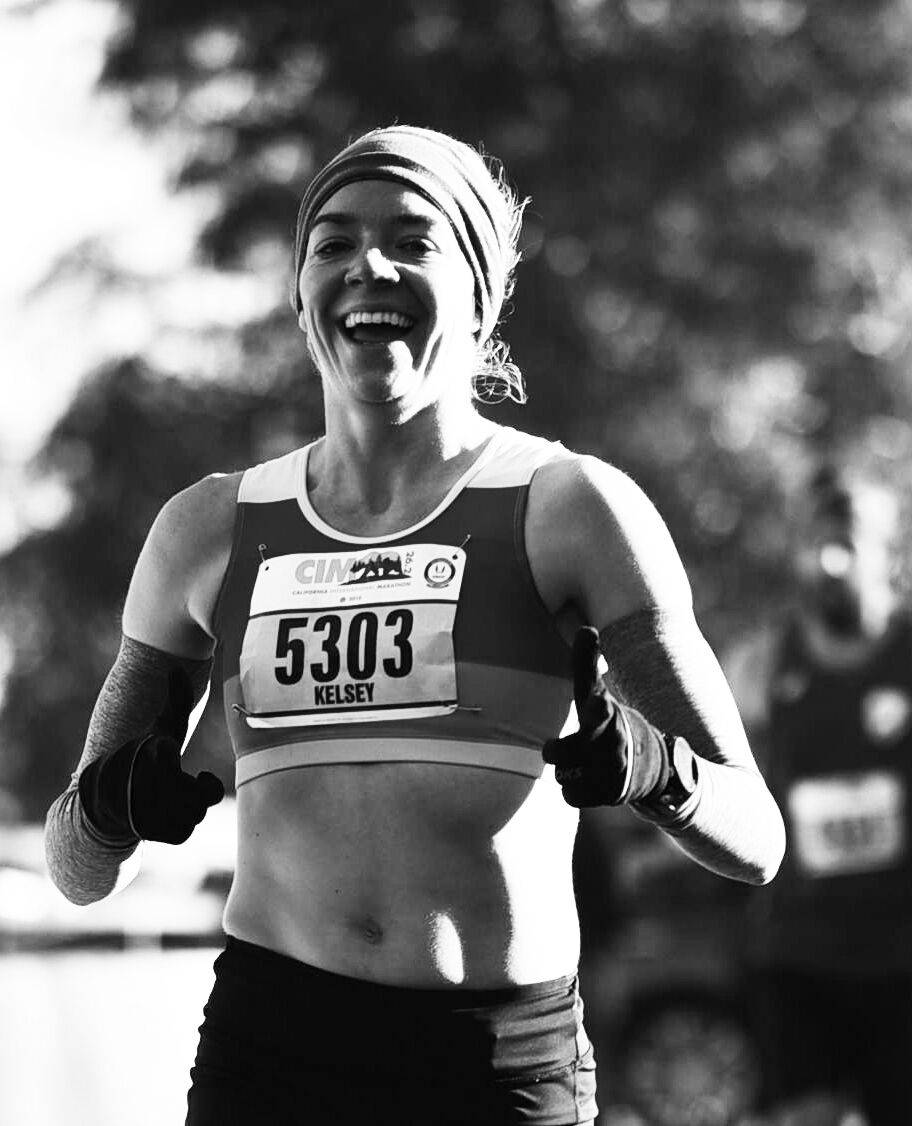 2019 - PUBLIX ATLANTA HALF MARATHON WINNER
2018 - OTQ, CIM
2018 - BOSTON MARATHON 3:00, 78TH FEMALE
What is your favorite quote that guides, inspires, or embodies your training/racing/life?
"And I urge you to please notice when you are happy, and exclaim or murmur or think at some point, 'If this isn't nice, I don't know what is." – Kurt Vonnegut Jr.
What was your favorite sport in middle school?
I loved basketball – In high school, our team won a couple state championships, but in junior high, we would routinely get beat by 20 or 30 points. That can make for a tough season, so you had to just love being out there and being part of a team, and I really did.
Can you share your first sports bra experience?
I had some basketball jerseys with low arms in middle school, and I'm pretty sure I got my first sports bra to avoid flashing people during games - more of a "coverage" rather than a "support" situation.
What is your absolute favorite piece of #flystyle and why?
It's so tough to choose! Anything made of Flyout probably tops the list for me – the long sleeves are ideal for being out & about in those in-between temperatures, and the tanks are light and airy for runs in the Alabama summer when I don't feel like just rocking a sports bra.
If you could give one piece of advice to a 12 year old girl, what would it be?
Be kind to yourself. There will be things about yourself and your life that you wish you could change, but so many of those criticisms melt away once you give yourself and your abilities and your efforts the benefit of the doubt.
Tell us about your favorite place you have ever traveled to:
Probably Greece (The beaches! The architecture! The food!), but I'm a sucker for anywhere with a pile of ruins and a good museum.
What alternative career do you fantasize about?
Like any good aeronautical engineer, I'd love to fulfill my kindergarten dreams and be an astronaut.
What is your superpower?  
My superpower is probably baking – nothing can de-stress like whipping egg whites or kneading some dough, and nothing will motivate you on a weekend long run like the promise of fresh sourdough or cinnamon rolls afterwards!