CATE BARRETT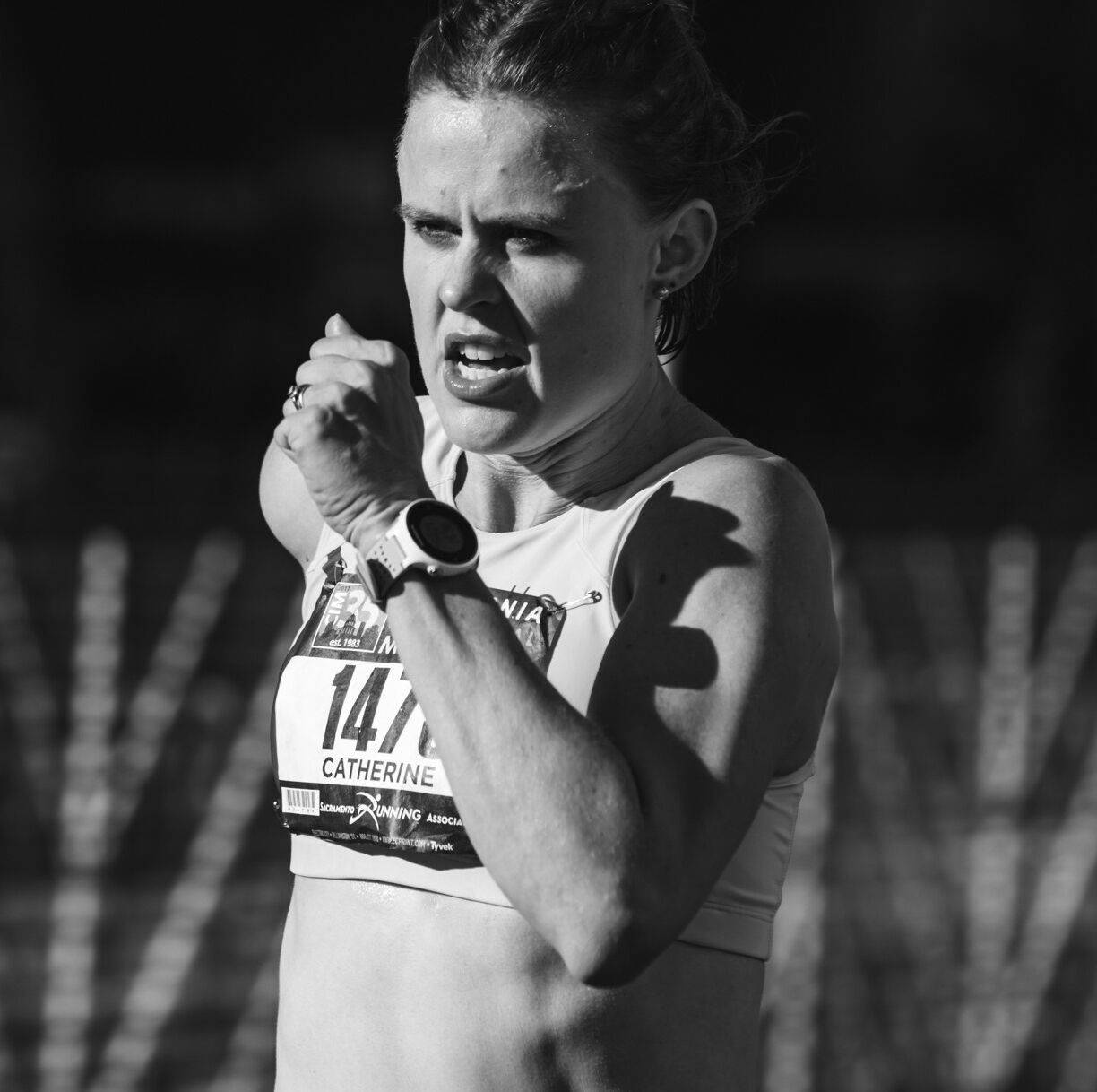 16:13
36:05
1:19:46
2:43:26
2018 - OLYMPIC TRIALS QUALIFIER AND PR, MARATHON, CIM
2018 - BOSTON MARATHON, 2:59, 69TH FEMALE
2017 - CIM 2:54:28
6X ALL-BIG 12 CONFERENCE PERFORMER AT BAYLOR U.
What is your favorite quote that guides, inspires, or embodies your training/racing/life?
"I have learned that there is no failure in running, or in life, as long as you keep moving. It's not about speed. And gold medals. It's about refusing to be stopped. You might find that one particular direction proves difficult, but there are many directions on a compass. Infinite, in fact. As long as you keep searching, you'll find your winning way." - Amby Burfoot
What was your favorite sport in middle school?
Road races. I'm a one-trick pony, y'all. I liked the energy, the crowds, the excitement in the announcer's voice, the music, the clever race shirts, and finishing with a good hard kick.
Can you share your first sports bra experience?
When I was 11 or 12, my mom bought me a basic white racerback that I could sport during our mother-daughter runs. She suggested I go shirtless in the heat. I was scandalized. I can't actually remember if I took her advice then, but now I'll never go back. #sportsbrasquad 4 life.
What is your absolute favorite piece of #flystyle and why?
The Verrazano bra. It's a distinctly Oiselle style. Feminine. Fierce. And built for the long run.
If you could give one piece of advice to a 12 year old girl, what would it be?
Start a journal. Anything goes: write about what you're up to, your friends, how you feel, or what you're looking forward to. Save quotes or cool pictures inside. It's your own space to think and play.
Tell us about your favorite place you have ever traveled to:
The Davis Mountains in west Texas. They're a desert mountain range, hosting a "sky island" ecosystem not found in the lowlands nearby. Visiting them for the first time at age 22 made me fall even deeper in love with the diversity and vastness of Texas.
What alternative career do you fantasize about?
Architect. I heard horror stories about studio hours from undergrads, plus Baylor didn't have an on-site architecture degree, so I never pursued it. But I think that the challenges of designing for form + function are fascinating.
What is your superpower?  
Endurance. This can take many forms: staying up til 1 a.m. while caught in an Instagram wormhole, cleaning all my closets in one go, or staying pleasant in a difficult conversation with a work client. Or, I guess, running a hard marathon.