Carrie Verdon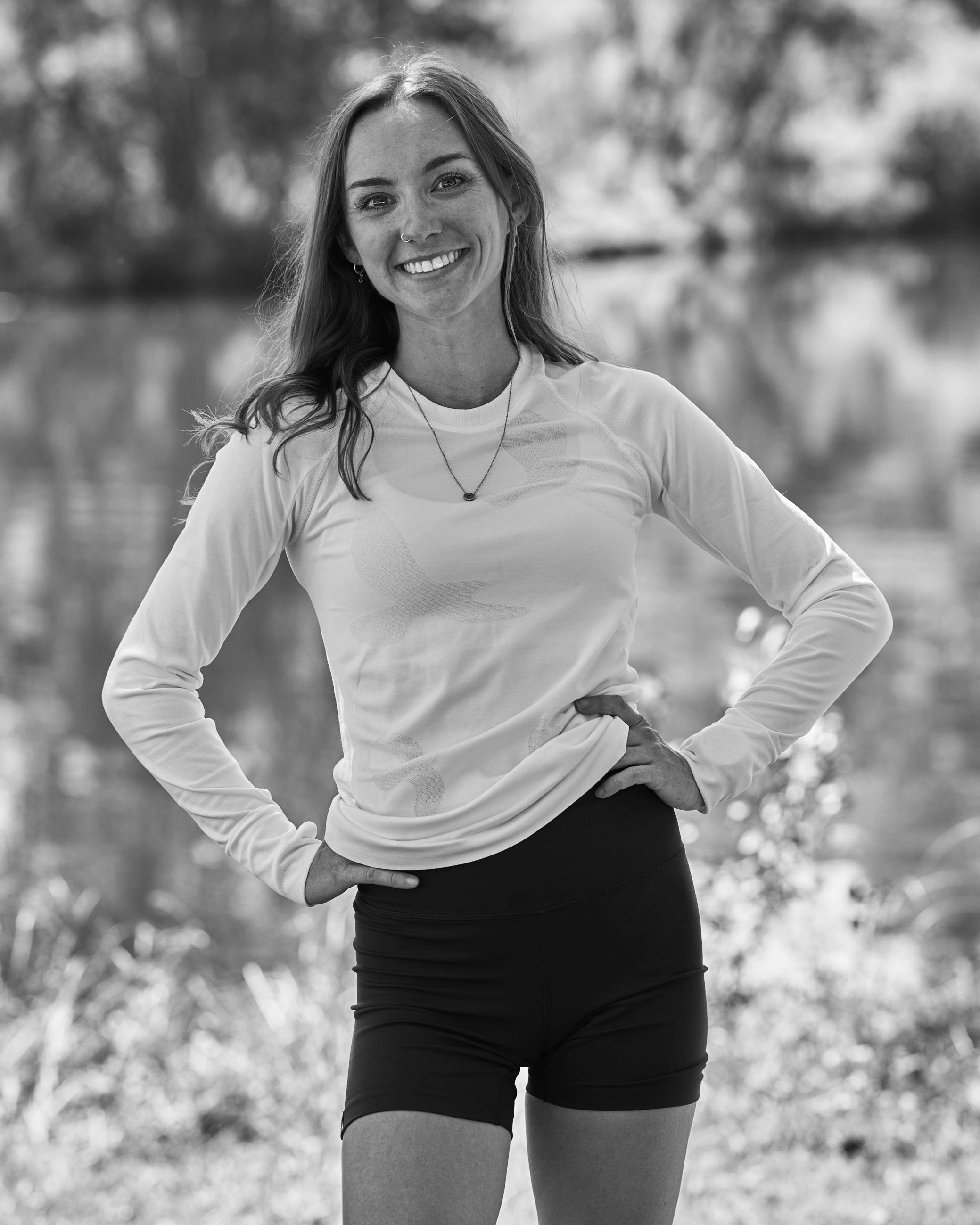 Hometown: Fort Collins, CO
5K
10K
Half Marathon
Marathon
15:18
31:37
70:10
2:31:52
Where did you grow up? Is there anything about your girlhood you'd like to share with us?
I grew up in Oakland, CA. I was (and still am) an introvert who was really shy. Being outside moving my body through the various sports I did growing up was what allowed me to feel most like myself and allowed me to grow confidence as a person.
Racing Highlights:
Racing the BolderBoulder Pro race in front of all my family, friends, and kids I teach in 2023 (I placed 3rd).

Debuting at the Chicago Marathon in 2021 (I placed 7th OA).

Competing at the Olympic Trials in 2021 in both the 5,000m and 10,000m (I was 10th in the 5,000m).

Competing for Team USA at PanAm XC in Canada in 2020 (I was 2nd).

Competing for Team USA at Worlds as a junior in Bydgoszcz, Poland in 2013 (I was 19th).

Passions/joys outside of running:
I have so many! I love my job as a teacher, I love spending time outside hiking with my two dogs, flyfishing, paddle boarding, painting, reading, gardening, and climbing.

Job(s) outside of running:
I am a 1st grade teacher and I coach runners online.
Do you have a quote that guides, inspires, or embodies your training/racing/life?
"The creation of a thousand forests is in one acorn." I love this because it speaks to the potential that every person holds within them, and the potential that every action/decision may have on your life.
What was your favorite sport in middle school?
Soccer! I played on a club team and soccer was my entire life growing up.

Can you share your first sports bra experience?
My first sports bra was bought for me by my mom when I was in middle school. It was about 2 sizes too big, but I still wore it every day at soccer practice.

If you could give one piece of advice to a 12 year old girl, what would it be?
I would tell her to not be scared of failure, to take risks, and to be unapologetically herself. I tell that to myself every day too!
Tell us about your favorite place you have ever traveled to:
My partner's cabin in Allenspark, CO. I've traveled all around the world, but there's something magical to me about the Rocky Mountains in Colorado.

What alternative career do you fantasize about?
Being a FULL-TIME professional runner. It's a dream I have been working towards for the last 10+ years.

What is your superpower?  
Smiling and finding positives in every situation.
What led you to the marathon?
I love the grind of long, tough, training days. I have always liked the longer distance races, so I always knew a marathon was in the cards eventually. In 2021, I had a good ½ marathon and my coach finally said, let's tackle a marathon!
Please share any thoughts/feelings you have about your Olympic Marathon Trials buildup and the Underbird team:
I am so excited and grateful to be a part of the Underbird team! This support means the world to me! As someone who has been unsponsored my entire career, having such an amazing group of women supporting and cheering for me will be life changing!
Random fact about you:
I play the banjo!
What's your first memory of running and why do you think it has stuck with you?
I didn't start running until high school, so my first memory of running was my first day of XC practice. I was doing a loop and my coach told me that there was a big hill coming up. I remember seeing a hill on the bike path we were running on and thinking phew, I did it! After turning the corner there was a mile long uphill (the actual hill he was talking about) that we had to climb up. After finishing up that run, I remember being overwhelmed by a sense of accomplishment and felt an immense gratitude for the girls who pulled me through that run. It definitely got me hooked after that first really challenging run!
Sweet or savory?
I have the biggest sweet tooth in the world. Cookies are my favorite food group, hands down.

How do you spend your free time?
In my (very little) free time, I am almost always out moving in the outdoors. I love to spend afternoons fly fishing creeks near me, reading books in my hammock in the mountains, or hiking with my dogs.
On a day you're not feeling your best, what (sights/sounds/tastes/books/art/practices/people/things) helps you find your joy?
When I am not feeling my best, the first thing I always do is clean my space. When the inside of my head feels jumbled, I have to make my outside space organized before I can sit down and focus on my inner self. I focus on eating really nutritious food that I love, I pack in lots of fruits and veggies and grains. I always get outside and breathe in fresh air, which usually involves driving to a trail to go on a long run in the mountains. I also spend time with my family, my partner, and my teammates. They always bring a smile to my face. And as much as I don't like burdening others with my own issues, I always journal and talk to my partner about the things flying around in my head. It helps set them free and makes me feel lighter.