OUR STORY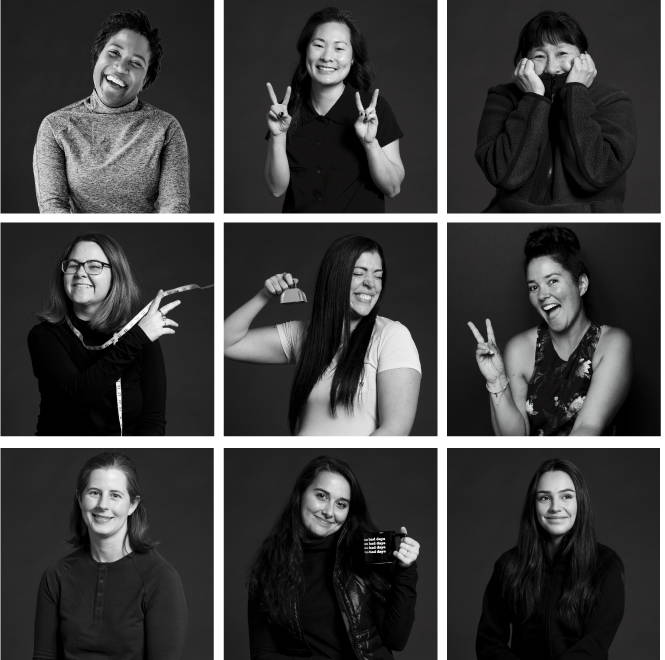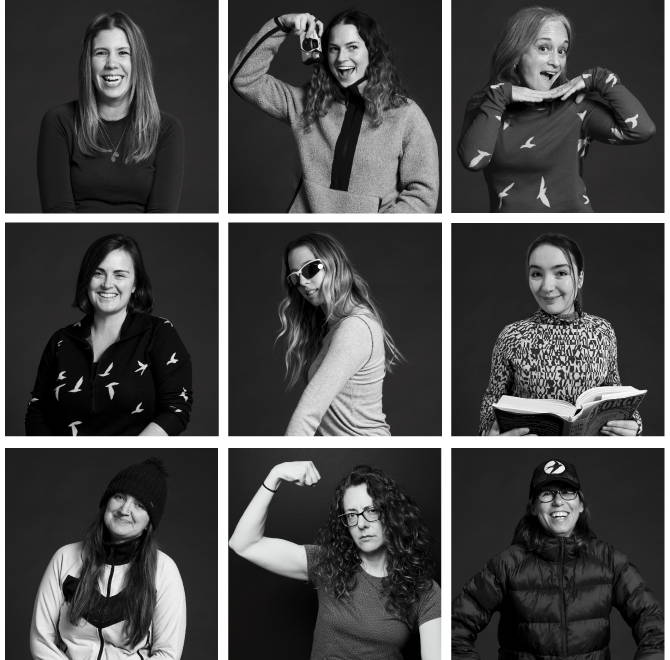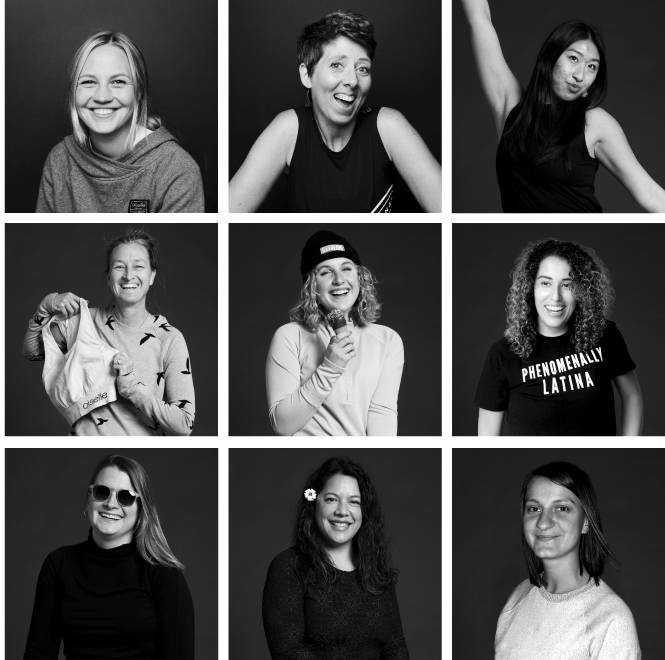 Oiselle is a Seattle-based by women, for women athletic apparel company that has always loved to go fast, take chances. We make running apparel for female athletes of all ages, paces, and places and bring together a community of women who love to move, run, and fly. Our mission is threefold: make great product, improve the sport, and build the sisterhood.
We believe in the transformative power of sport.
So much so, we wrote a Manifesto.
Oiselle's first year in the market was 2007. And while we started with an obsession for creating the first ever non-poofy, smooth waisted, well-constructed women's running shorts (hello Roga), the company's mission has become so much more. It has become all the things we love in sport: movement, connection, therapy, fresh air, vistas, self-awareness.
But perhaps most powerfully, it's been about celebrating a sense of freedom. And thus the name Oiselle (pronounced wa-zelle). A French word for bird, it alludes to that feeling of weightlessness that most athletes know and love. That sense of flight - when the legs go fast and the heart goes free.
We make premium apparel for women who prefer quality. Who seek styles that endure, and fabrics that go the distance. We only use the best ingredients; high performing materials that meet our standards of softness, stretch, durability, and technical properties such as heat, sweat management, insulation, and UV protection. We're obsessed with bringing a new generation of technical lifestyle apparel to market; clothes that empower and strengthen your mind because they respect your body.
We sponsor professional women athletes. As such, we've seen there is still a lot of work to do to protect athletes' rights, women's rights, and to make room at the table for smaller companies such as Oiselle. The dominant forces in elite T&F are often not interested in this progress. We believe it is our responsibility to persist nevertheless.
Oiselle Pro Athletes & Haute Volée: We sponsor professional athletes who compete at the national and international level, as well as emerging elites looking to reach the next level. Meet our team!
Oiselle is dedicated to creating sisterhood through sport. It's in our DNA - and at the core of everything we do. What we know is that it is never too late, or too early, to have a group of women who show up for each other - on the roads, and in life.
The Oiselle Volée: A running club for all women, everywhere, with opportunities for meet ups, training, and the sisterhood of sport. Learn more!
RACIAL JUSTICE
We believe that the running industry needs to make good on its promise of being an activity for all.
Inside Oiselle, our goal is to create a culture that embraces racial justice, inclusive leadership, and belonging. Our internal work in progress includes:
Diversifying our executive leadership team

Initiating company-wide self-awareness around racial justice, including executive coaching, affinity groups, and education with actionable steps forward.

Implementing updated practices for hiring, retention, and performance reviews.

On our community team

, facilitating anti-racism conversations, workshops, panels, and book clubs for all members and within affinity groups.
Entering into paid partnerships with DEI experts for team management advising

Externally, via the Brand. Designing an inclusive brand + meaningful partnerships:
Initiating new partnerships with Black women-led organizations, including

&Mother

and

TrackGirlz

.

Using our platform to always amplify the stories and voices of women of color, and advocate for racial justice.

Donating $50,000 to the

Running Industry Diversity Coalition

(RIDC) to further their vision of creating a more equitable and inclusive

industry where race, religion, gender identity, sexuality, immigration status, socioeconomic status, and ability do not serve as barriers for full enjoyment.

Joining the fight for equity for transgender youth and adults.

In 2020, Oiselle donated $82,000 to

The Loveland Foundation

, providing mental health support for Black girls and women; and we partnered with Run 4 All Women to produce the Womxn Run the Vote Relay, raising $270,000 for

Black Voters Matter

.

In 2021, Women Run the Vote Relay is back,

raising awareness and funds for three donation recipients:

National Indigenous Women's Resource Center

,

Duwamish Tribe of Seattle

, and

Runners for Public Lands

.

We have only just begun. We look forward to continuing our journey in a transparent and collaborative way. We thank you for being part of our community and helping to hold us accountable on the path.
We encourage all runners and run community members to join the Running Industry Diversity Coalition. You can sign up to be an individual member of RIDC and receive access to networking opportunities, training and education sessions.
ENVIRONMENTAL IMPACT
Oiselle is committed to human rights, animal welfare, and reducing our environmental impact as much as possible.
Up until recently, we did this through vetting our factories and mills and having deep relationships with each, sourcing responsibly through world class mills/suppliers (that were predominantly BlueSign® and or ZQ certified), and upcycling materials to reduce waste (as with our Fabric Forward® Program).
As a growing brand, we know we need to be even more rigorous and thoughtful in our approach. In 2021, we joined the Sustainable Apparel Coalition and are currently following their 1-3 year road map, including use of the industry standard Higg Index, to make sure we are growing in the right direction, for both people and the planet.

Areas of Focus
Transparency. Full visibility into our supply chain and disclosing its impact.
Emissions. Reduce pollution and greenhouse gas emissions.
Water + Chemicals. Reduce water use and harmful chemicals.
Materials. Shift to regenerative, circular, traceable materials.
Workers Rights. Protect human rights and equitable working conditions.
Waste. Minimize waste and establish circular business models.

Thank you for believing in our ability to tackle these important issues. We commit to this progress, and keeping our community updated along the way.
LAND ACKNOWLEDGMENT
We acknowledge that Oiselle is located on the unceded ancestral lands of the first people of Seattle, the Duwamish people (dxʷdəwʔabš - "the people of the inside"), the Stillaguamish (stuləgʷábš - "the people of the river"), and the Suquamish (dxwsəq'wəb - "place of the clear salt water").
These peoples were the original stewards of the land we occupy, and are still here today. We honor the Duwamish, Stillaguamish and Suquamish Tribes and the land with gratitude.
In addition, we encourage our community to sign the petition that is needed to help the Duwamish people achieve Federal recognition.
For more information about Oiselle's community and charitable programs, please visit Giving Back.
---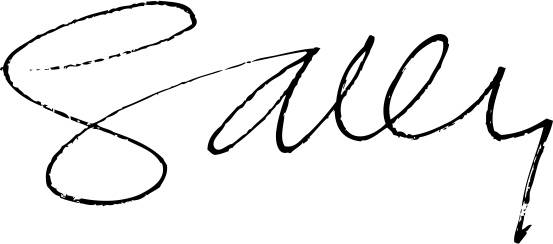 Sally Bergesen, Founder + CEO