SHALUINN FULLOVE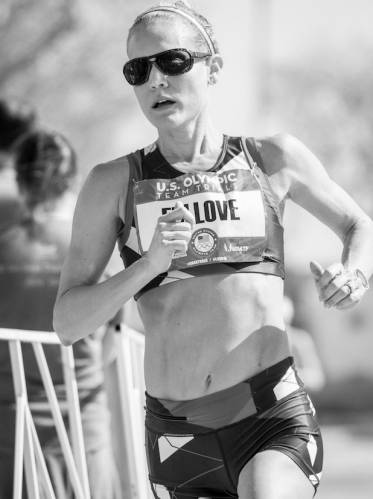 Photo credit: www.kevmofoto.com
MARATHON
HALF MARATHON
500M
2016 - OLYMPIC TRIALS MARATHON QUALIFIER
2015 - CALIFORNIA INTERNATIONAL MARATHON - 2:41:57 - OTQ
2014 - THE GIANT RACE HALF MARATHON - 1ST
2013 - CALIFORNIA INTERNATIONAL MARATHON - 2:43:13
2013 - SAN JOSE ROCK-N-ROLL HALF MARATHON - 1:19:00
2010 - USATF CLUB NATIONALS - 4TH PLACE - 16:55
What is your favorite quote that guides, inspires, or embodies your training/racing/life?
"There is always someone better than you. Whatever it is that you do for a living, chances are, you will run into a situation in which you are not as talented as the person next to you. That's when being a competitor can make a difference in your fortunes." - Pat Summitt
Favorite post-race meal?
Burger and fries!
 
What is your must-have piece of running gear?
Sunglasses and the Go Tank (in every color)!
Do you have a training philosophy?
Seek progress, not perfection.
What is your favorite place to run?
Wonderland and Eagle Trail in Boulder, CO.
Why do you run?
The physical intensity, mental toughness and teamwork makes me a better friend, wife and mom.
 
What is your favorite workout?
200's and 400's
What is your favorite activity, when not running?
Trying to keep up with my five year old daughter.
Complete the sentence: If I was stranded in a hotel room with one movie and one book they would be…
The Bourne Supremacy and Dress Your Family in Courdoroy and Denim by David Sedaris.