In 2018 I wrote a piece for Oiselle's Runway Slam called "Thief." "Every runner has a story, and I am a serial plagiarist," it begins, and I go on to explain how I take the stories of others and incorporate them into my own life (as all humans do with each other's stories).

In January 2020, as a part of Oiselle's look at "The Movement", I began writing a (nearly) weekly series highlighting the stories of women in athletics (primarily running and field events). I started with some better-known athletes — like Wilma Rudolph and Babe Didrikson — and soon started following the threads of their lesser-known teammates – women whose stories deserved more attention, or never had any to begin with. (For every Kathryn Switzer, how many Marina Buckleys are there? And how much richer does the body of women's sports history become if we dig in and tell more of these stories?)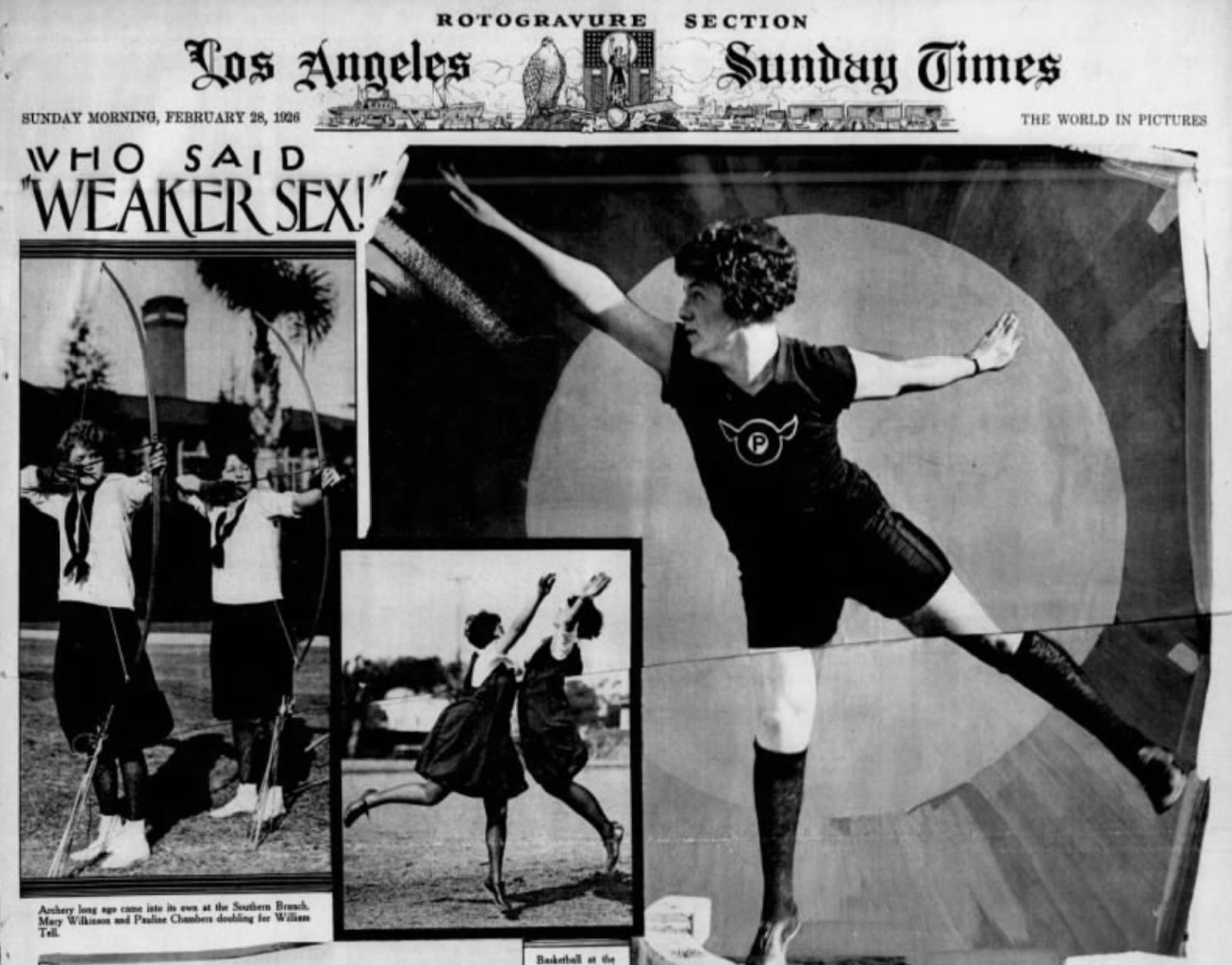 So as we look back on a year of digging though vintage newspapers and photography archives, here are some of the themes that stood out to me:

History is present tense. Many of the pioneering athletes we've covered are no longer with us, but many of them are. How lucky are we, here in 2020, that we can pop open YouTube and watch Wyomia Tyus and Edith McGuire Duvall have a conversation about their lives, together! More, please!

History also continues to be made. A reference I refer to nearly every week includes a graph of when women's track and field events were added to the Olympic Games. Women were "allowed" only five events in 1928, and more have been added since, but that was over 92 years ago. The marathon was added in 1984, but even that's 36 years ago now. And then there's the 3000 meter steeplechase, only added to the Olympic Games in 2008. Emma Coburn has raced in the final every year she's been eligible, and is still competing at the highest level (PR set in Doha in 2019).

The more things change, the more things stay the same. I have lost count of the times sports columnists have commented on the physical appearance of women athletes in vintage news articles. (The worst example being when one compared the cost per pound of an Earlene Brown roller derby ticket vs. watching a visiting Royal Ballet performer.) But this behavior STILL HAPPENS TODAY. Here's a recent example from September 2020. This is not okay, and needs to stop.

We are all connected. The more women athletes I discover, and the more I dig into their stories, the more connections I see. Jacqueline Hansen's story is a prime example of this. The first marathon she ever watched was won by Cheryl Bridges (now Treworgy). Jacqueline entered the same race the next year, won, and continued running marathons. She won Boston in 1973. Fast forward to 2013 when Jacqueline is firing the starting gun at Boston for the elite women… with Kara Goucher and Shalane Flanagan (Cheryl's daughter) standing shoulder to shoulder on that starting line. Add in Jacqueline's contributions to getting the women's marathon into the Olympics and the reach of her story goes even further… all the way to Atlanta on February 29, 2020, where over 450 women took to the starting line.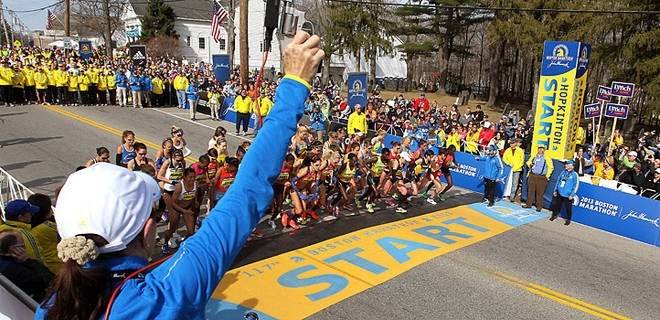 Character has no limits. Due to the constraints of Instagram captions, I only have 2,200 characters to use to tell these women's life stories. (Though the stories on Instagram are meant to be a taste that gets you hungry for more.) There is so, so much more there. Sometimes what gets left out is merely a fun moment – like mentioning how, after the 1964 Tokyo Games, Earlene Brown took her Soviet Russian competition out bowling in Compton. Other times, I may leave out a sad epilogue­ – like how Janell Smith and her husband were planning on celebrating their 50th wedding anniversary at the 2020 Tokyo Olympics (where Janell ran in 1964), but COVID postponed the games and Janell succumbed to lung cancer on July 25 (the day after what would have been the Opening Ceremonies). But don't worry – the intent behind the Women's Sports History page has no character limit and plenty of room for links to learn more.

There are so many women's stories left to be told. We sit now at 43 unique stories shared in our Instagram feed, with slides in three different Instagram Story Highlights (because we keep maxing out the space!). And through those stories, through the threads that connect all these athletes together, I have a spreadsheet with at least 43 more to dive into in the coming year. Because, hell yes, we're going to continue this series. (Also, dear reader, let us know which athletes YOU would like us to dig into in 2021.)

Here's to sharing more stories in 2021, and making them part of our story, too.