When Oiselle started the Bras for Girls program in 2017, we knew it felt right. We had extra bra inventory and we also were paying attention to new research that confirmed our suspicions and experiences: middle school girls need to hear about breast development and need access to sports bras! So we enthusiastically embarked on our first giveaways (1,800 bras in the first 2 months). We were grossly underprepared for the unmet need and the enthusiasm for the program.

To date, Oiselle has received requests for over 50,000 sports bras (!!). We have donated more than 6,600. In late 2018, we completely ran out of inventory to donate, so we started a new initiative: building Get Sporty Bra inventory, as part of our Fabric Forward program to reduce material waste. These Get Sporty Bras will make up a bulk of our Bras for Girls donations, along with some traditional size 2-14 Oiselle bras and more structured band/cup size bras generously donated by Title Nine.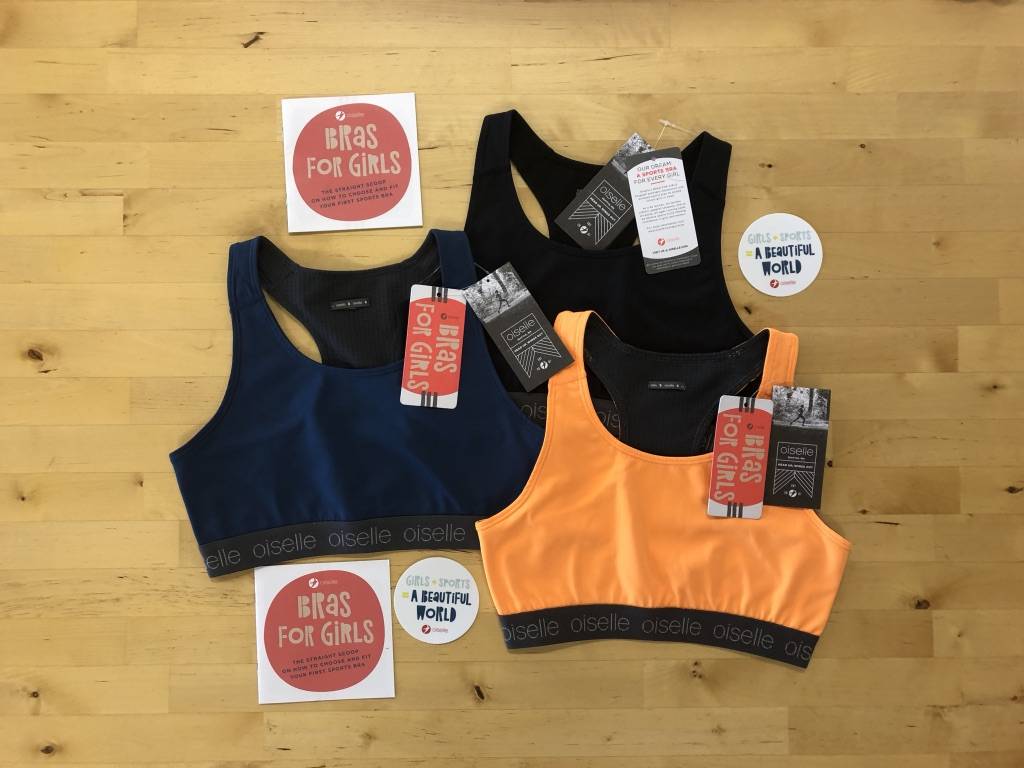 We are basking in the glow of our first Get Sporty giveaway on September 17th, partnering with the Girls Athletic Leadership School in LA. GALS is a perfect partner: the school is founded on the knowledge that movement leads to joy, energy, and confidence, plus improved memory, attention, and cognition. Healthy bodies and healthy minds go hand in hand!

We started off the afternoon with a quick showing of the Oiselle New School video. Because that never gets old! And then we introduced Oiselle, Bras for Girls (including a group "All Breasts are Normal" chant!), and our VIP's for the day: our president Atsuko, Haute Volée Riley, Malaina, and Sabrina, our Volée Carolyn and Meghan, and photographer Sara! Then we had a fun Q&A:
"Why did you start Oiselle?"
"How long have you all been friends?"
"How do I get better at the shot put?" – that one was for Riley!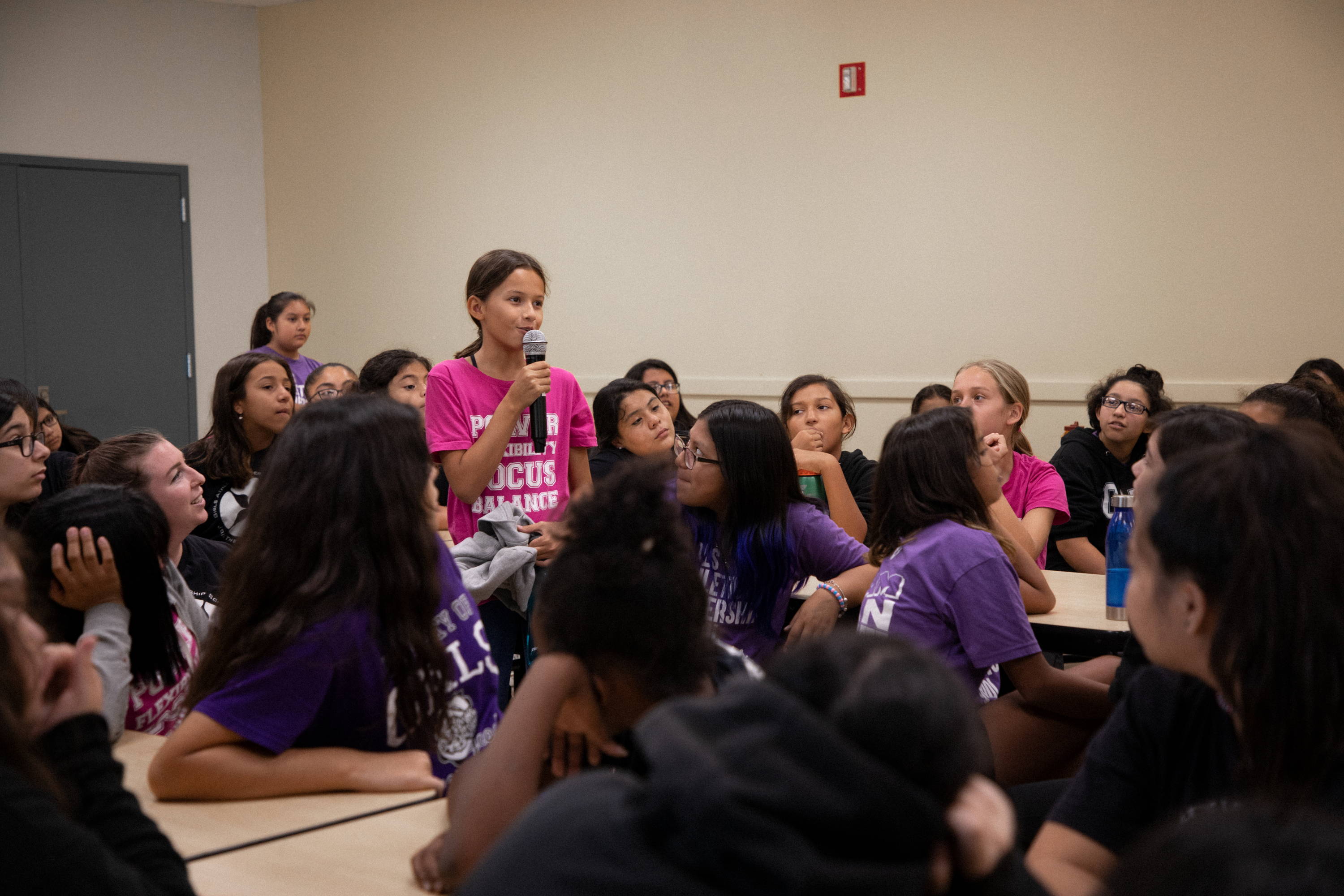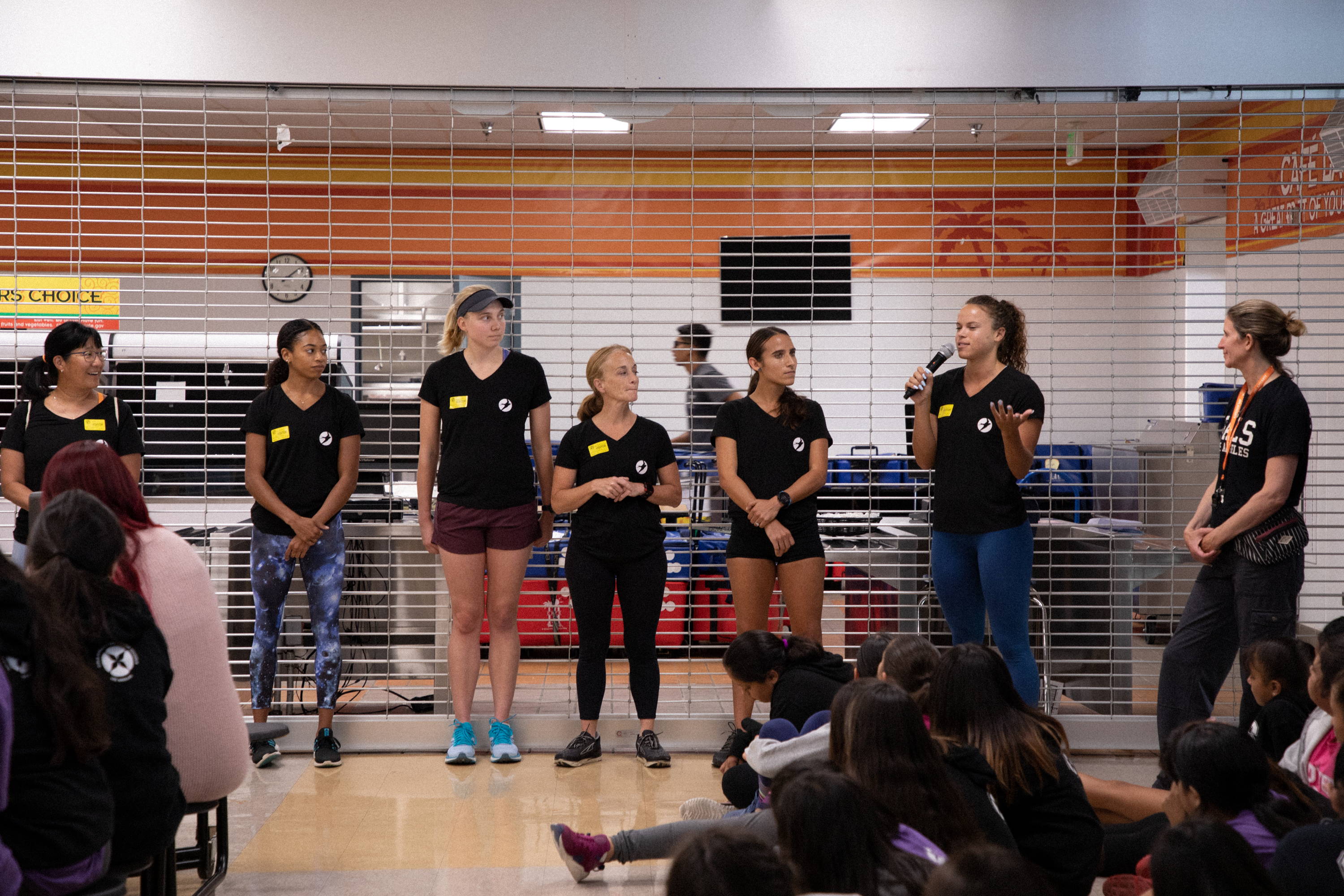 Then the girls divided into their movement groups and the bras, booklets, stickers, and tees were distributed. That's always a frenzy of trying on, exchanging sizes, and talking about bra fit.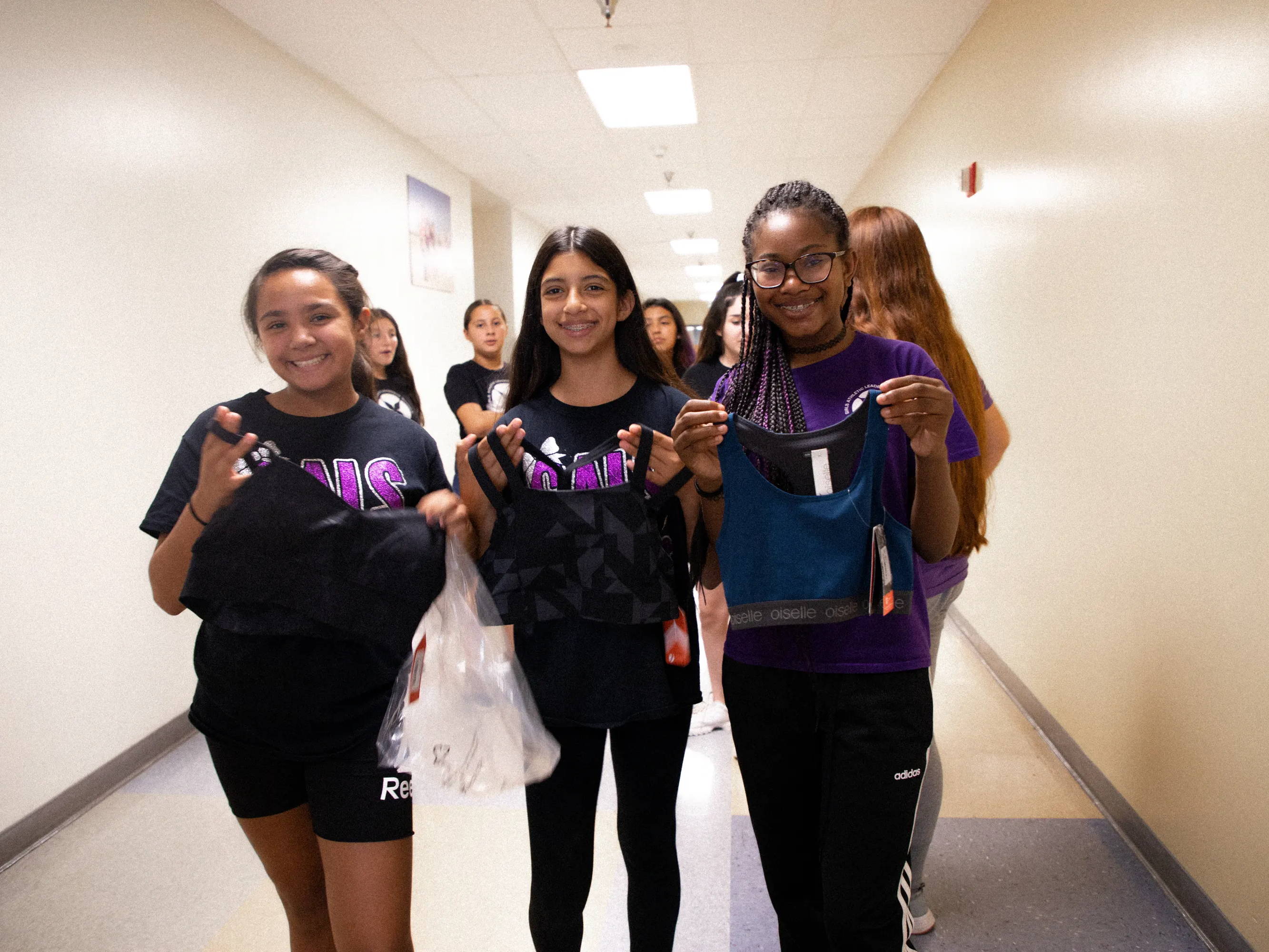 And finally, we all headed outside for the fun part of the day! Sabrina, Malaina, and Riley led drills and then relay with lots of laughs, cheers, and high fives.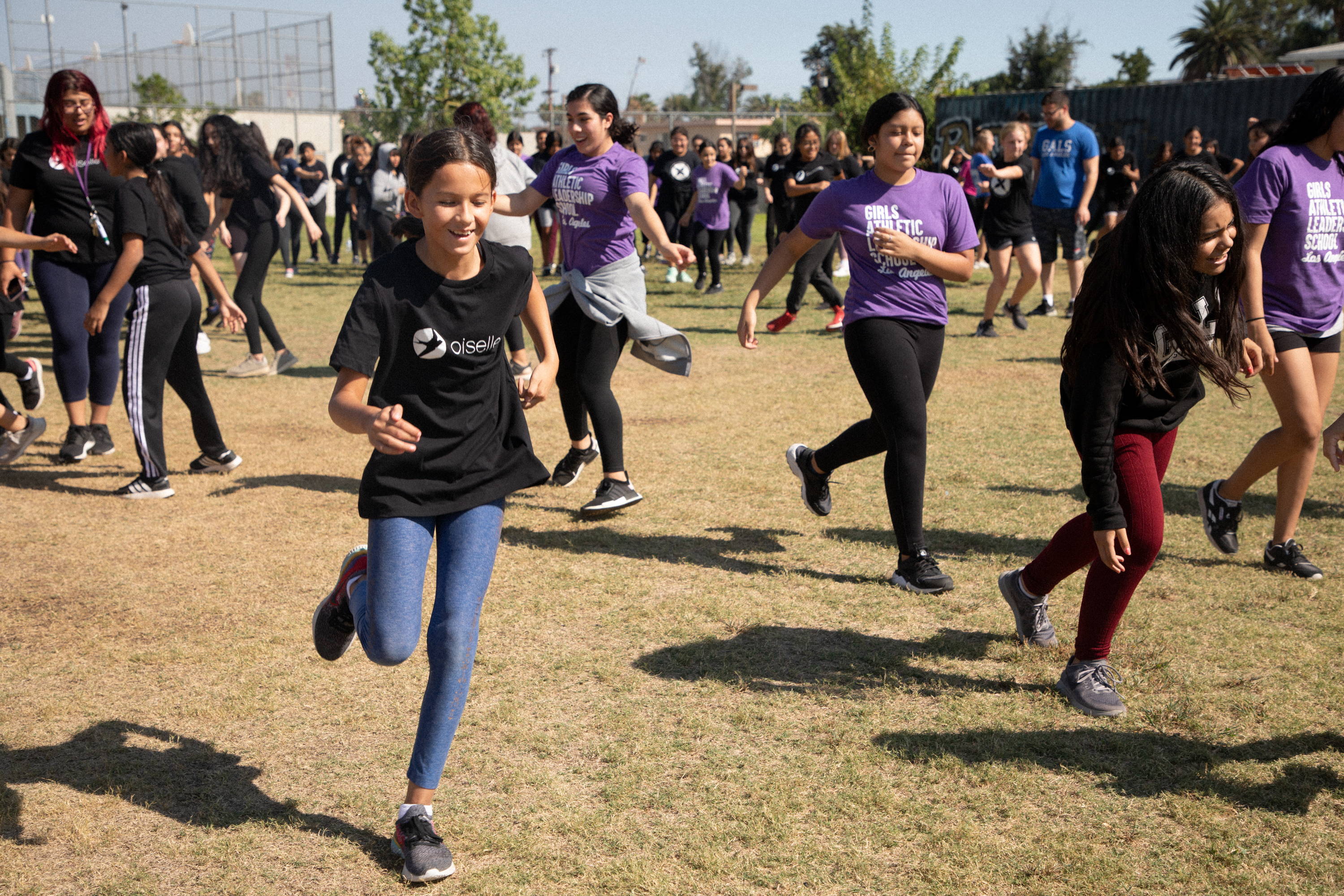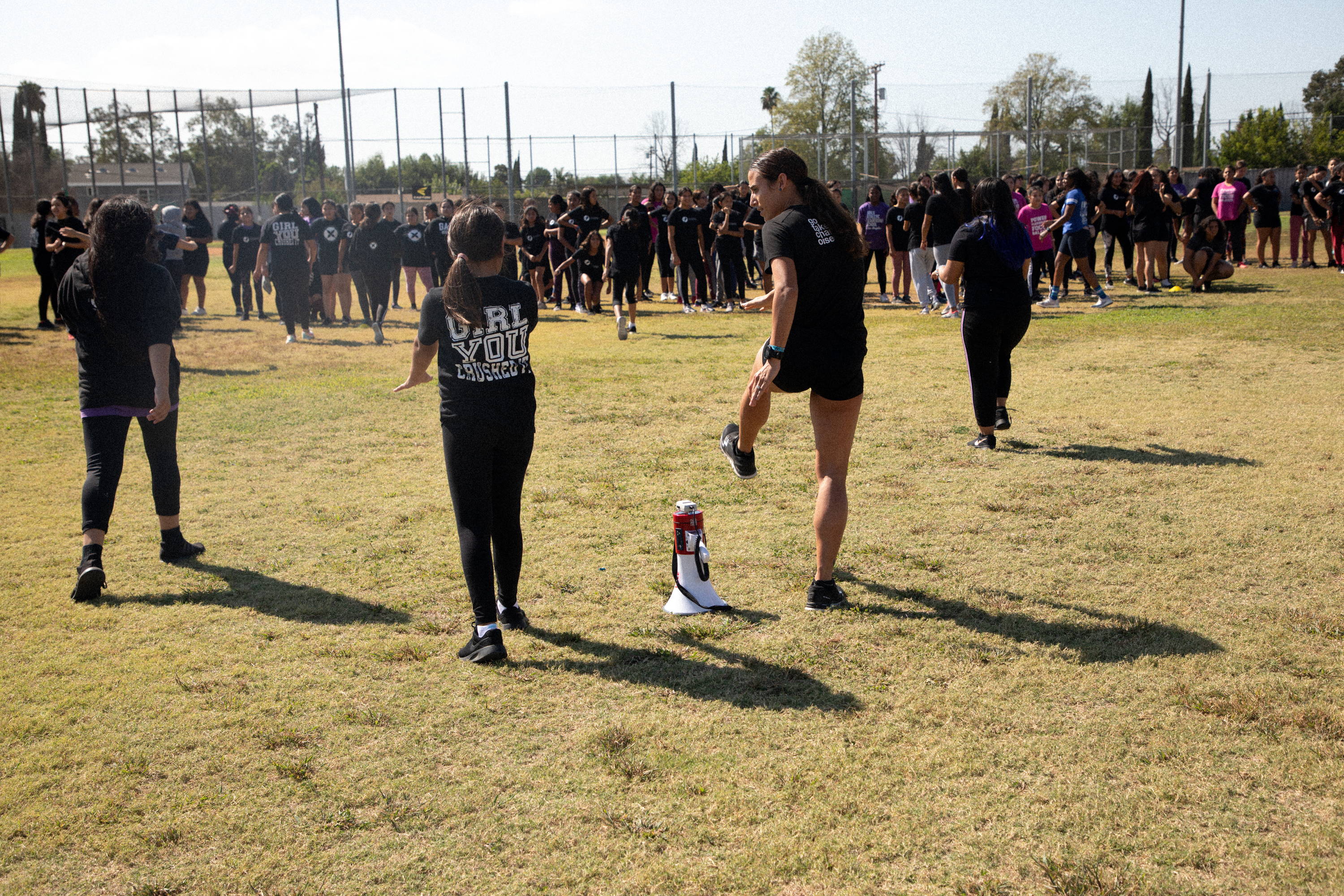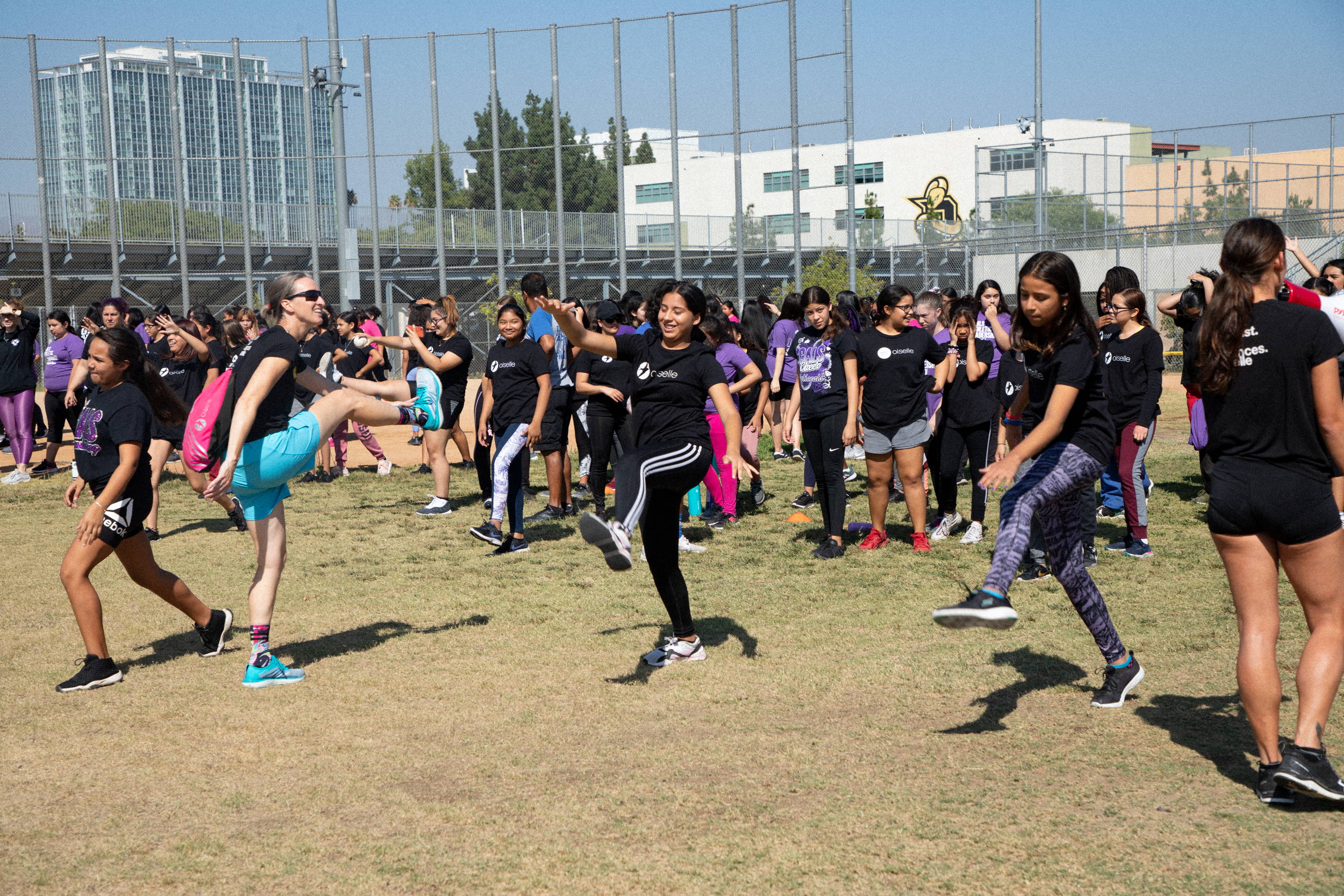 It was an amazing day. These programs always reinforce the importance of not only talking honestly and positively with girls about body development, but also the importance of actually providing equipment to help them feel comfortable moving their bodies. I could do a Bras for Girls program every day.

And that's where you come into the picture. Do you know of a school or program that could benefit from Bras for Girls? Nominate the program here. A portion of every Volée team membership supports Bras for Girls; you can find out more about Volée membership here. Do you want to directly support our ability to donate sports bras? Every dollar put into the Woman Up Fund in September will go straight to bra inventory for Bras for Girls. We would love for EVERY middle school girl to have a sports bra. Thank you for helping us with this dream. Let's do something great together!