MALAINA PAYTON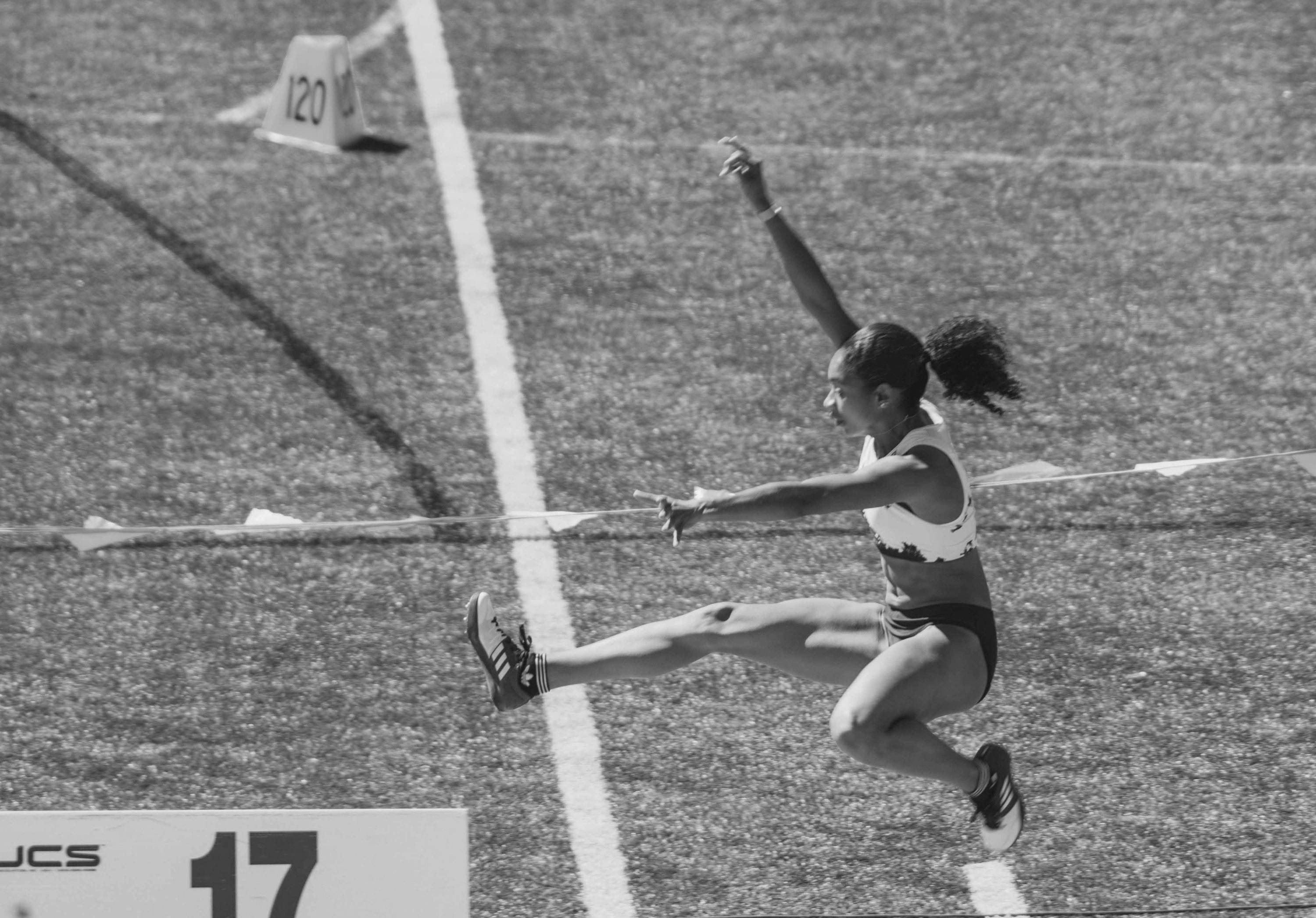 2018 USATF NATIONALS - 5TH PLACE
2017 USATF NATIONALS - 7TH PLACE
2016 - USA OLYMPIC TRIALS - 14TH
2013 - NCAA DIV 1 OUTDOORS - 10TH
2010 - 4X100M NCAA OUTDOORS TEAM, UC BERKELEY
What is your favorite quote that guides, inspires, or embodies your training/jumping/life?
Don't wait for the world to recognize your greatness. Live it and let the world catch up to you.
What was your favorite sport in middle school?
Growing up I was a gymnast. After advancing to a competitive level, I lost interest in competing due to its high-impact that can result in career ending injuries. Not long after, I joined a local competitive cheer squad. I was able to tumble and fly through the air while still having loads of fun. Despite the switch, I still love gymnastics as a sport. I learned the importance of strength and discipline, which I believe has led to much of my success in track and field.  
Can you share your first sports bra experience?
I remember wearing a sports bra for the completely wrong reason. In middle school, I was embarrassed I was a late bloomer. With that said, I wore a size too big with padding so I can fit in with my classmates to make it seem as if I were developing at the same pace. It was not until freshman year of high school when I went shopping for bras that actually gave me support.  
What is your absolute favorite piece of #flystyle and why?
So far, my favorite piece is the Roga shorts (I am wearing them as I write this)! The stretch material along with the non-revealing fit allows me to wear them during any task I take on.
If you could give one piece of advice to a 12 year old girl, what would it be?
Always believe in yourself and never let anyone tell you that you cannot do something. You will experience some not so great training sessions and competitions, but keep working! It makes the great days even more rewarding.
Tell us about your favorite place you have ever traveled to:
I traveled to Guadeloupe, a French Caribbean Island. It was my first meet on the pro circuit, and I must say, it confirmed my decision to continue my career post collegiate was the right decision. The Island was amazing while the food was even better. The competition was great and I was able meet some great athletes who I have continued friendships with.  
What alternative career do you fantasize about?
Becoming a crime scene investigator, mainly due to my obsession with the television series CSI as a young girl. Dexter has become one of the greatest shows on Netflix that I can still watch at any time.  
What is your superpower?  
My ability to stay calm and smile through difficult times and situations.