Oiselle athlete and Littlewing teammate Rebecca Mehra recently sprained her ankle doing a drill at practice. Luckily the kittens she had adopted just 2 days prior were there to nurse her back to health.

For those who know me, it is no secret that I love cats. I had been asking Jordan (aka BOO) for months to adopt a kitten, and about 5 weeks ago he surprised me with a trip to the Bend Humane Society, and we adopted 8-week old siblings Kobe and Cali.
It is also no secret that the last 8 months have been anything but normal. From daily COVID-related anxieties to race cancellations, and the 2020 campaign in full swing, turns out I understand why 2020 has been deemed the "year of pet adoptions."

My own mental health has taken its fair share of ups and downs. Last fall I struggled with the comedown from my season, experiencing a mixture of burnout and seasonal depression. Very aware that this could resurface, I armed my mental health arsenal with a weekly virtual psychology appointment.

Also signing up to run a political campaign in 2020 was, in a nutshell, a little bananas. When I lost my Stanford Athletics job due to COVID layoffs back in March, I wondered what I would do next, especially with the terrible job market. When the opportunity surfaced in May to manage 2 candidates running for Bend City Council, I jumped at the opportunity. I worked full-time hours in a part-time job, while still going through the motions of training, and eventually in July and August, racing. I spent a combined 2 months of my summer at my childhood home in Los Angeles, doing fundraising calls, media interviews, and many hours of zoom meetings with one of my family's 14-year-old cats on my lap. When I got my wisdom teeth out in September, those cats did not leave my side.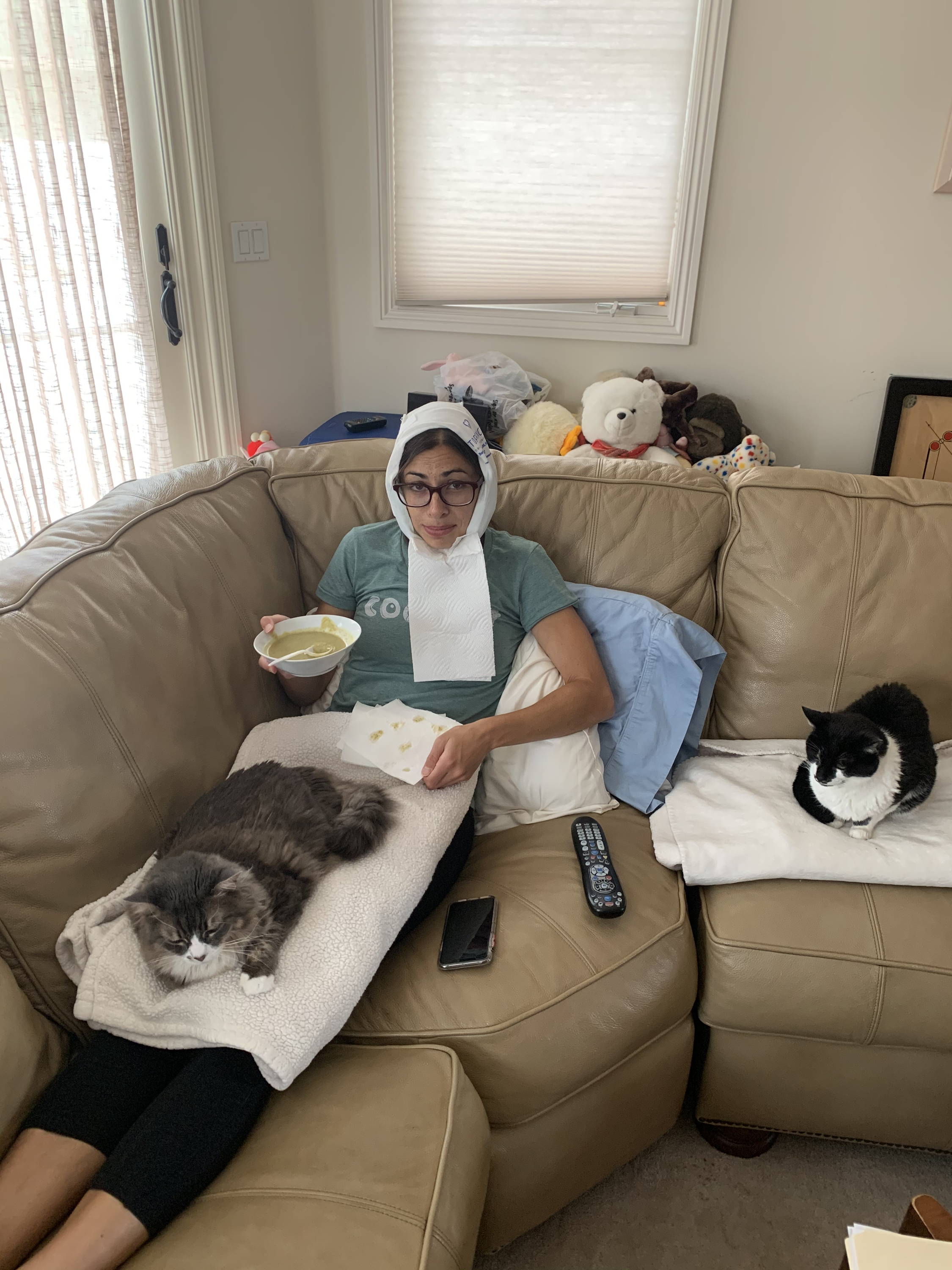 I definitely felt the loss of cat love when I came back to Bend. With the campaign in full swing, and returning to training, I was stressed out! Our trip to the shelter in early October was a very welcome surprise.

Just 2 days after adopting our kittens, I sprained my ankle doing a drill at practice.

I spent the next week straight on the couch, unable to walk. I normally suffer from waves of frustration and anger after getting injured- the typical "What could I have done differently?" question that circles around my brain when I try to fall asleep. But oddly enough, this time that didn't happen. There is honestly no better way to recover from an injury than having two sleeping, fluffy kittens on your lap. They are distracting and adorable, but also unconditionally love. I can say without a doubt that they help my mental health immensely, and made my injury recovery time far less daunting.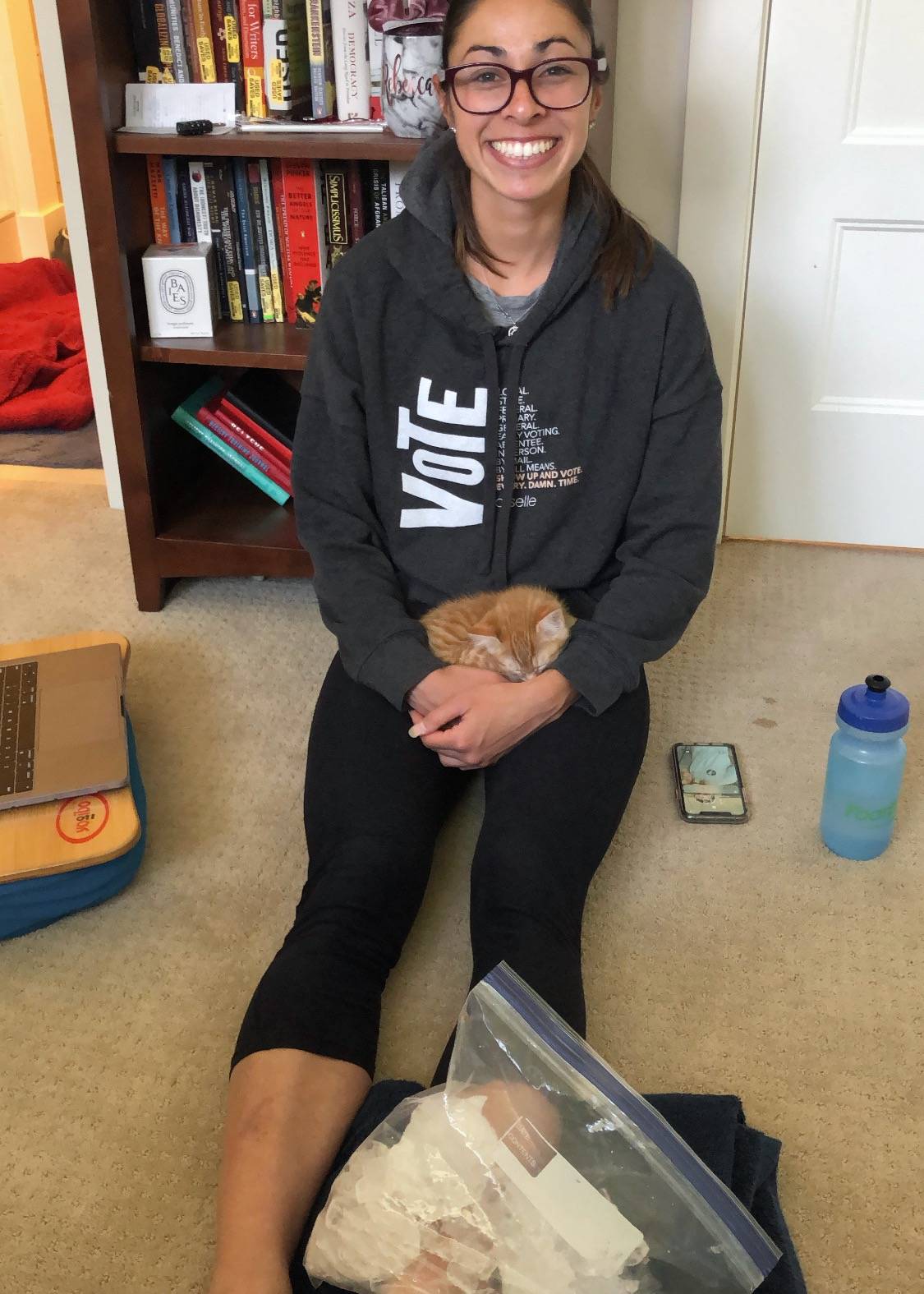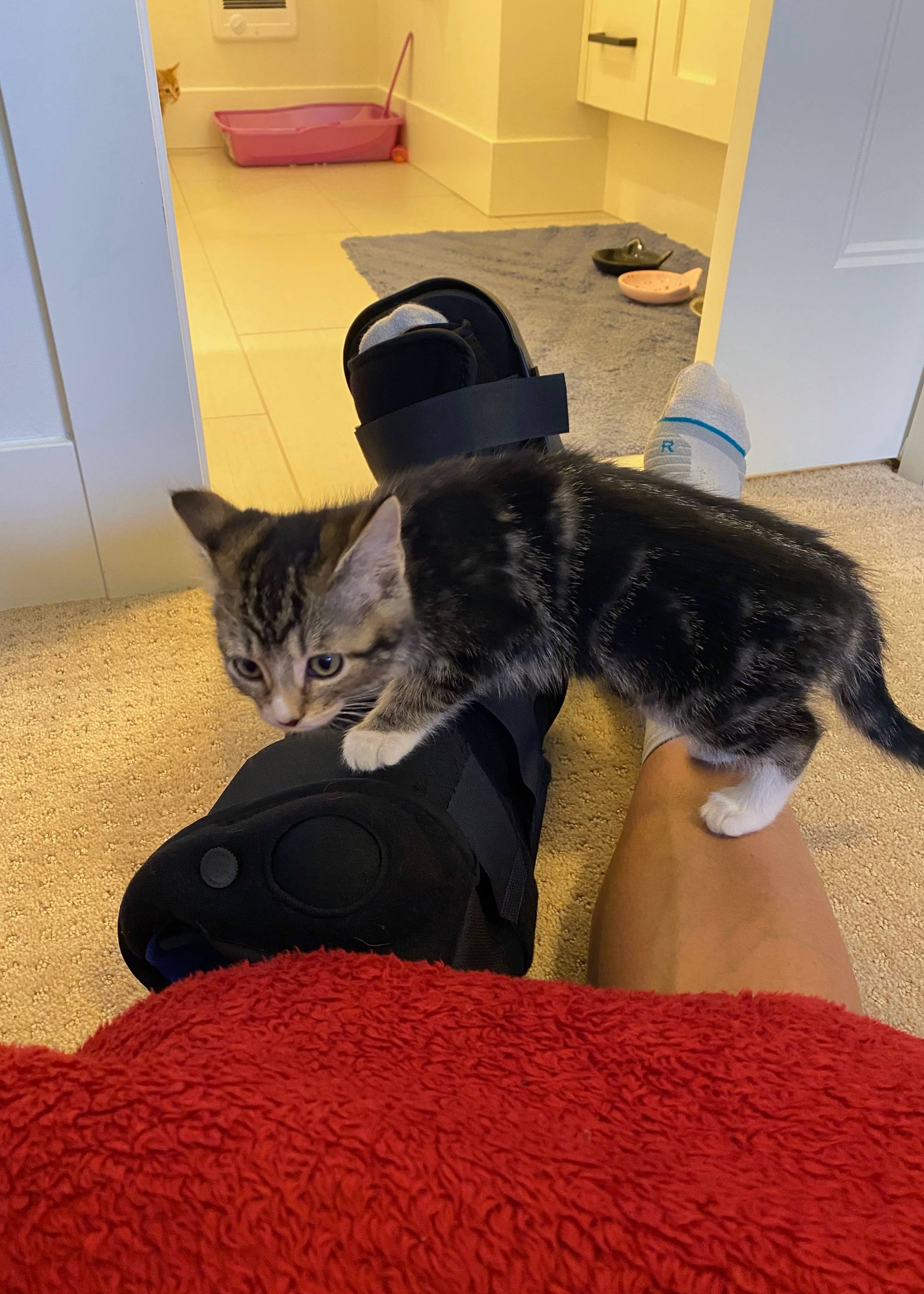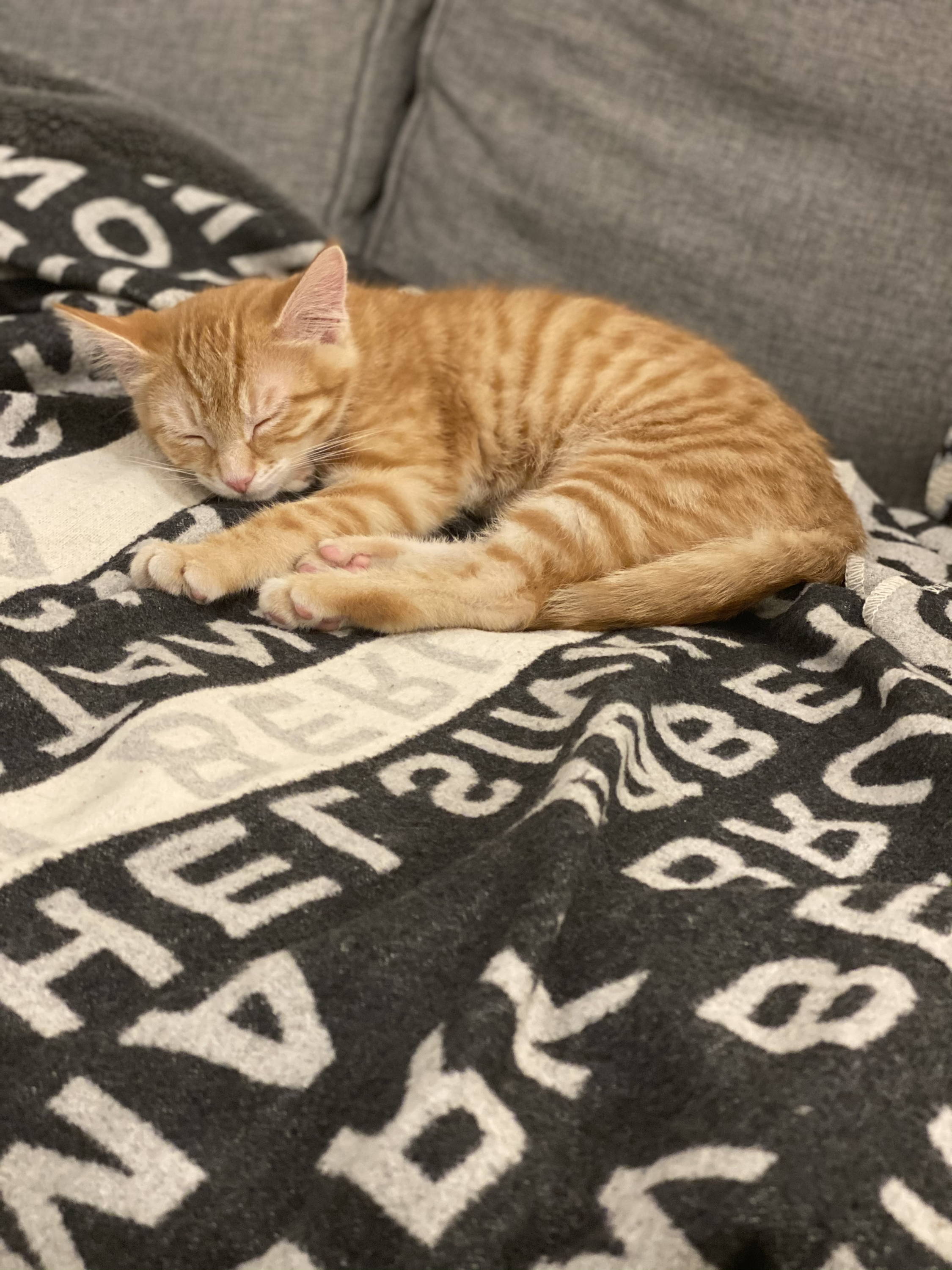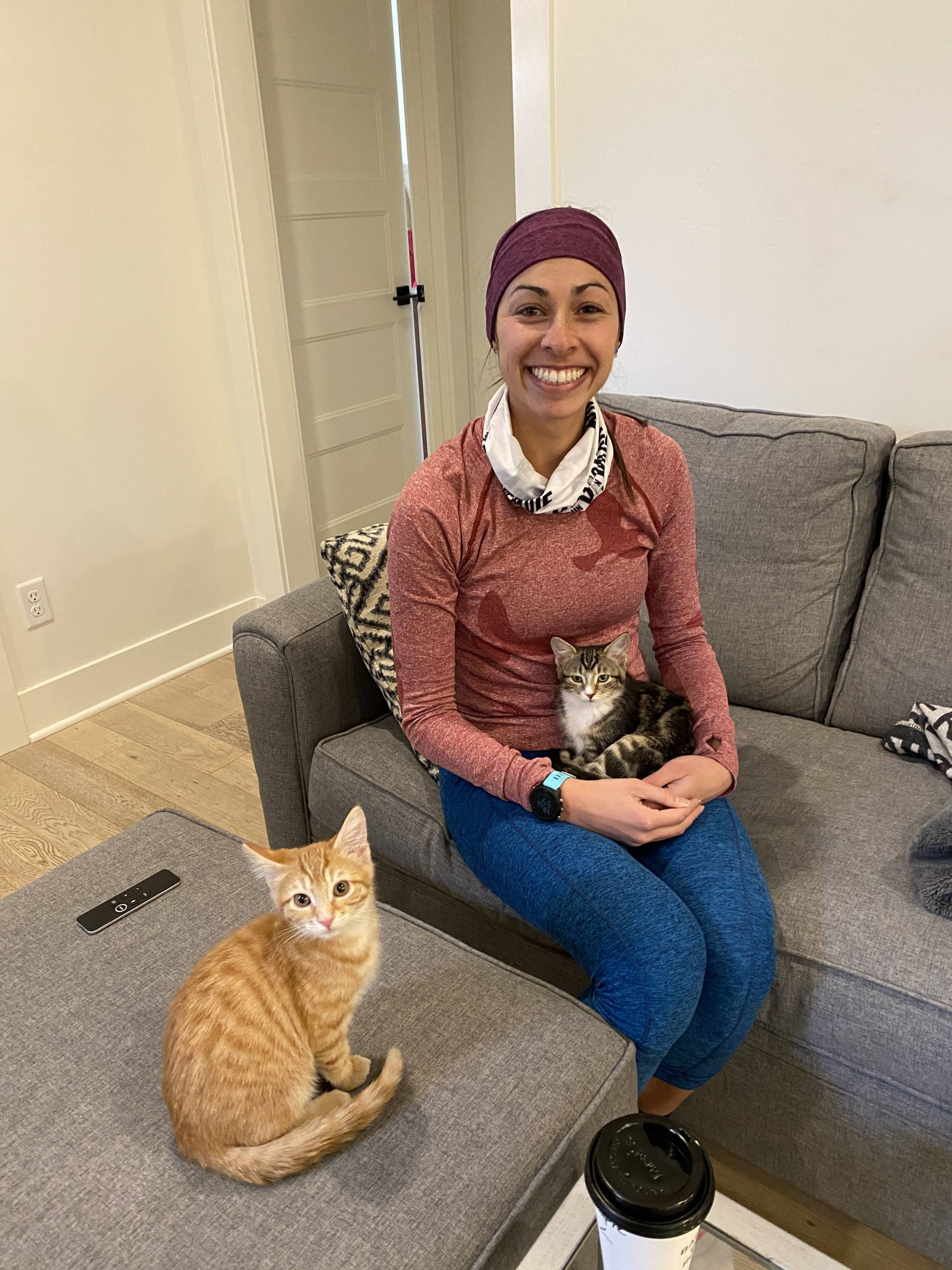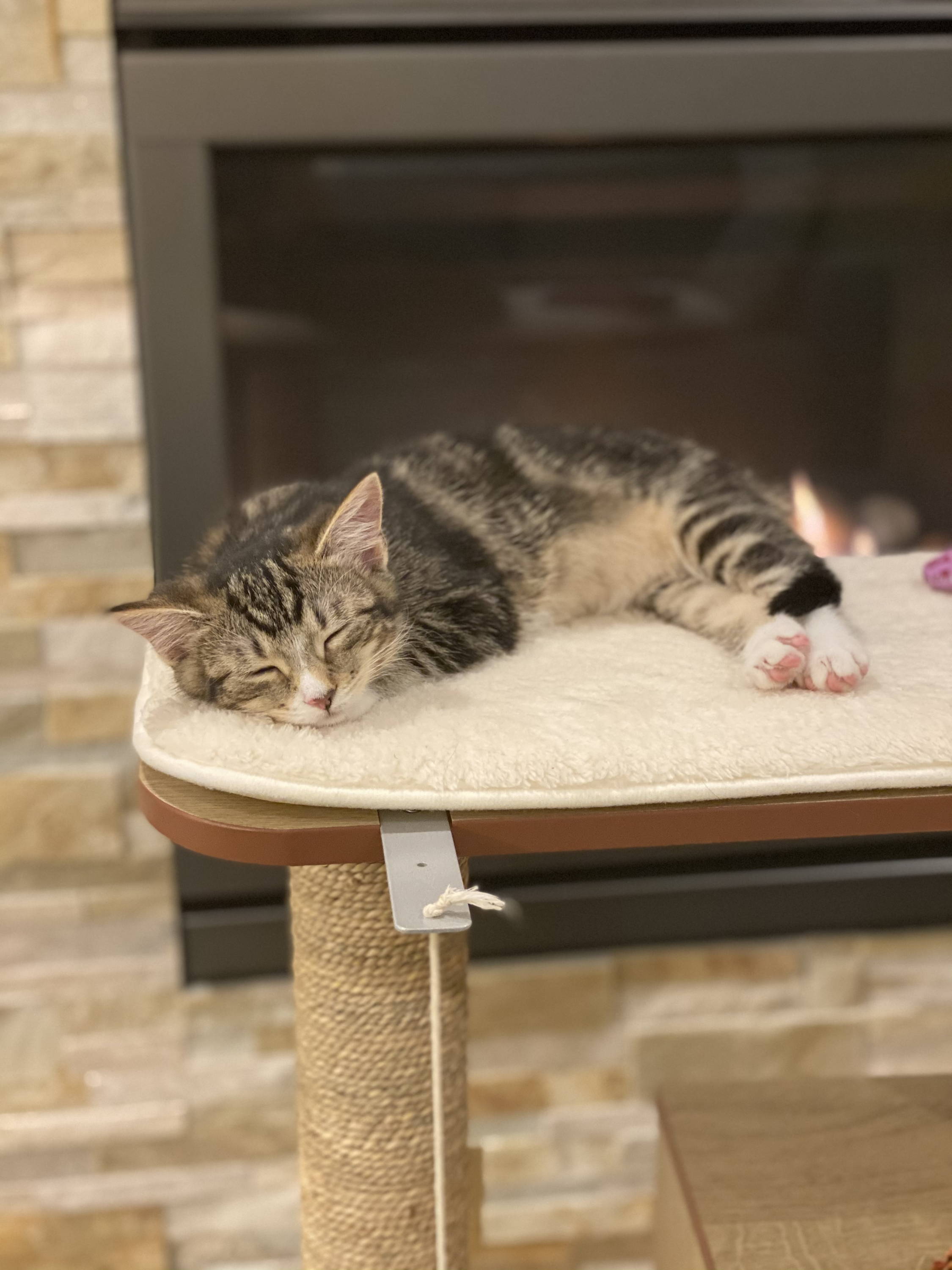 I still have bad days, and my ankle is still on the mend, but it consistently brings a smile to my face to be greeted by kittens when I walk back in the door.

There is something incredibly healing about having an animal by your side. Grateful to have adopted our fur babies Kobe and Cali!