RILEY COOKS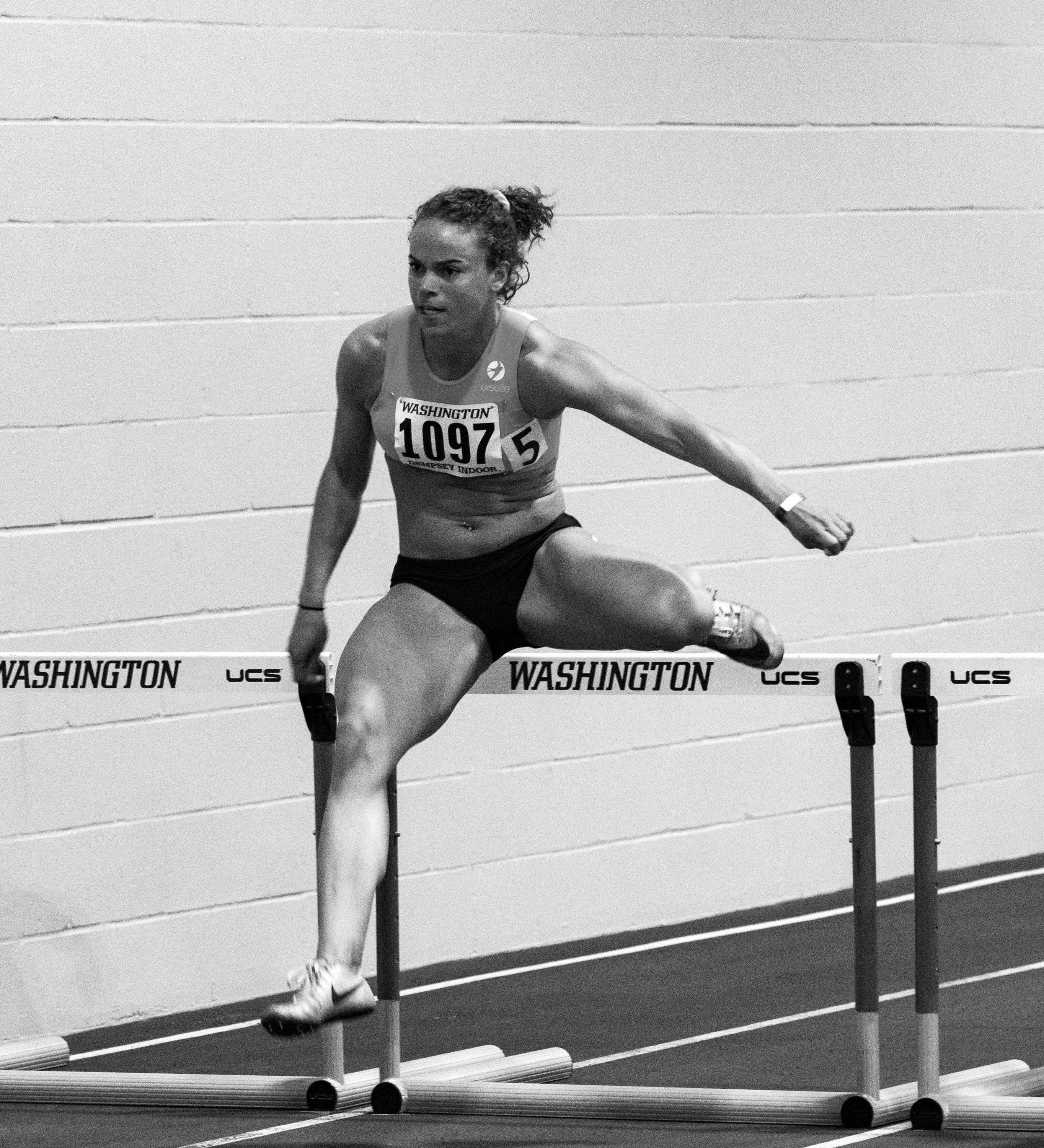 100MH
HIGH JUMP
SHOT PUT
LONG JUMP
JAVELIN
800M
200M
HEPTATHLON
13.13; 12.96w
1.73M (5'8")
15.50M (50'10.25")
6.16M (20'2")
45.94M (150'8")
2:18
23.50
6160
2019 USATF NATIONALS - HEPTATHLON - 6TH PLACE
2018 USATF NATIONALS - HEPTATHLON - 8TH PLACE
2017 - NCAA CHAMPIONSHIPS 15TH
2017 AND 2018 BIG WEST CONFERENCE FIELD ATHLETE OF THE YEAR
3X LBSU SCHOOL RECORD HOLDER 60MH, PENTATHLON, HEPTATHLON
What is your favorite quote that guides, inspires, or embodies your training/racing/life?
"Fear not the obstacles in your path, for fate has vouchsafed your reward." - 'Oh Brother, Where Art Thou' (my favorite movie). I love this quote because it's a good reminder to not worry about how hard going after a goal might be because it will be worth it in the end. Also because my favorite event is the hurdles, which is literally running over obstacles in your path, and rule #1 of hurdling is to not be afraid!
What was your favorite sport in middle school?
Volleyball. Definitely my first love through middle and high school. I've truly never had more fun than when playing volleyball.
Can you share your first sports bra experience?
I have a clear memory of wearing one of my first sports bras to soccer practice when I was in middle school. I remember feeling like the band was too tight and it made it harder to breathe. I was a late bloomer anyway so I figured I could stick to wearing undershirts a while longer.
If you could give one piece of advice to a 12 year old girl, what would it be?
Don't be afraid to be better than the boys!
Tell us about your favorite place you have ever traveled to:
New York City. I've only been once for a few days in high school. I grew up in a small mountain town so I was in total awe of the energy and lifestyle there. It really inspired me to want to experience more of the world.  
What alternative career do you fantasize about?
Screenwriting or something in the film industry. I studied Film in college and am a total movie nerd!  
What is your superpower?  I think my superpower is the ability to not overstress or worry. I'm rarely nervous for my meets and typically perform well under pressure.