What a difference a year makes! Leap Day, 2020 - Oiselle was stoked on 24 racers getting ready to line up at the marathon Olympic Trials in Atlanta. The thick crowds and palpable excitement ushered in an amazing race, complete with drama, heartbreak, relief, and joy. A mere dozen days later, the country shut down. Although we all changed course as mandated by COVID, 7 of our marathon athletes made a bigger life pivot and decided to usher new life into the world. Let's hear from these remarkable women and celebrate their multifaceted power!
Cate Barrett

A top memory of Atlanta:
Running stride-for-stride with my teammate Sarah Rimel the last loop of the race; she could have dropped me but instead, she cheered me on and didn't let me give up.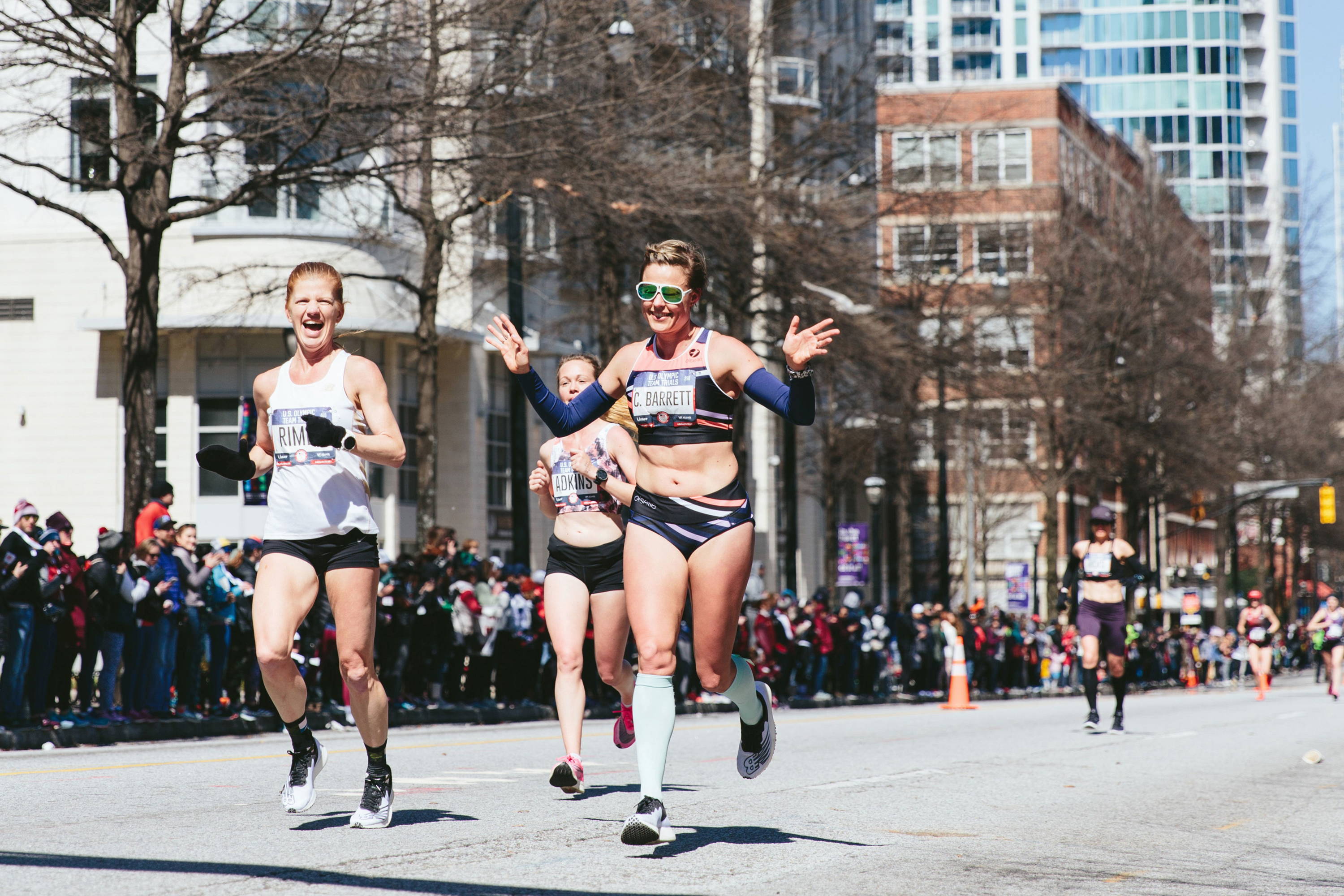 These days:
I'm thinking a lot about meeting Helene's basic needs of course, but also how much I wish every new mom could be freed up like I am to have this time with a paid maternity leave.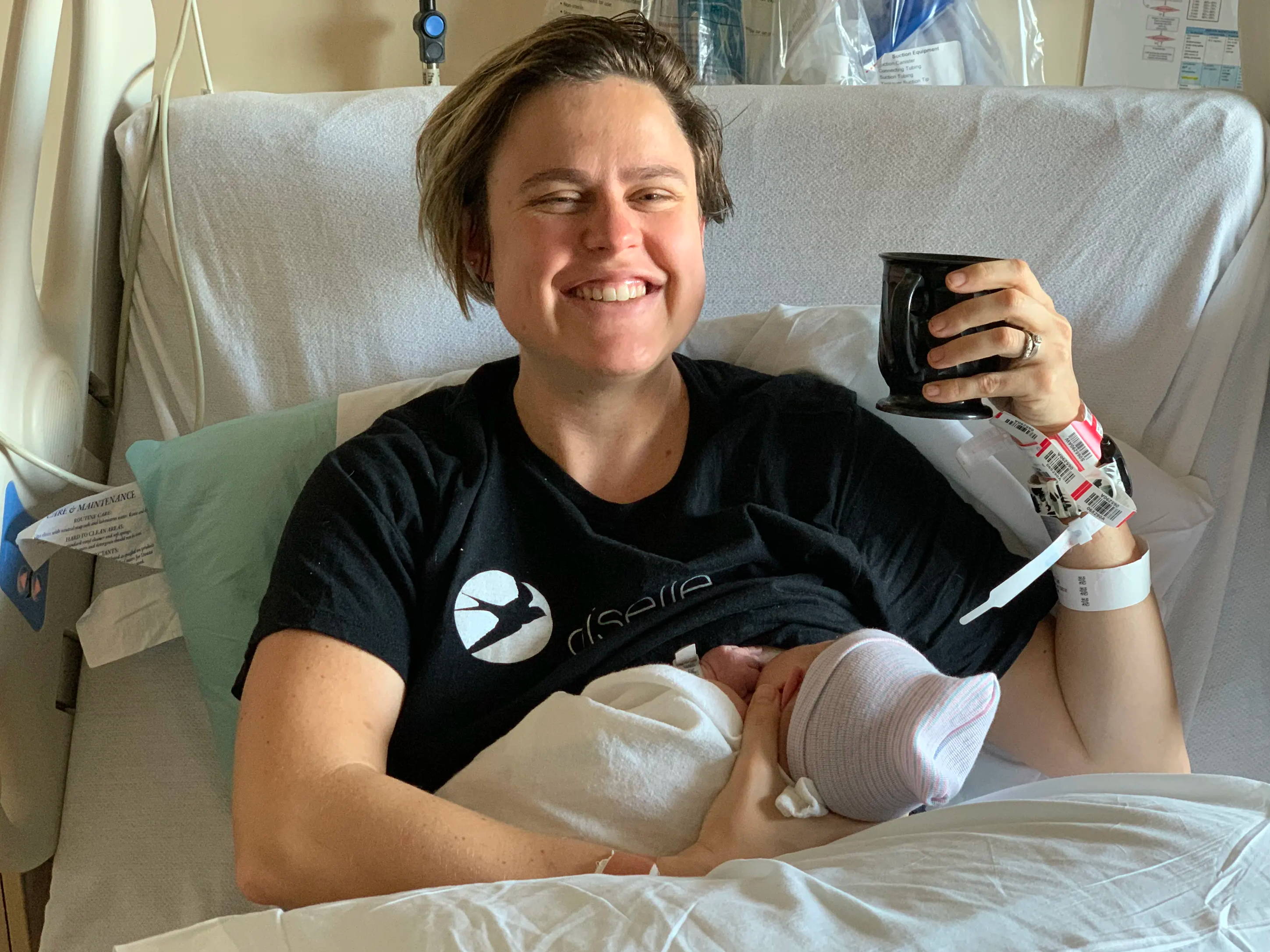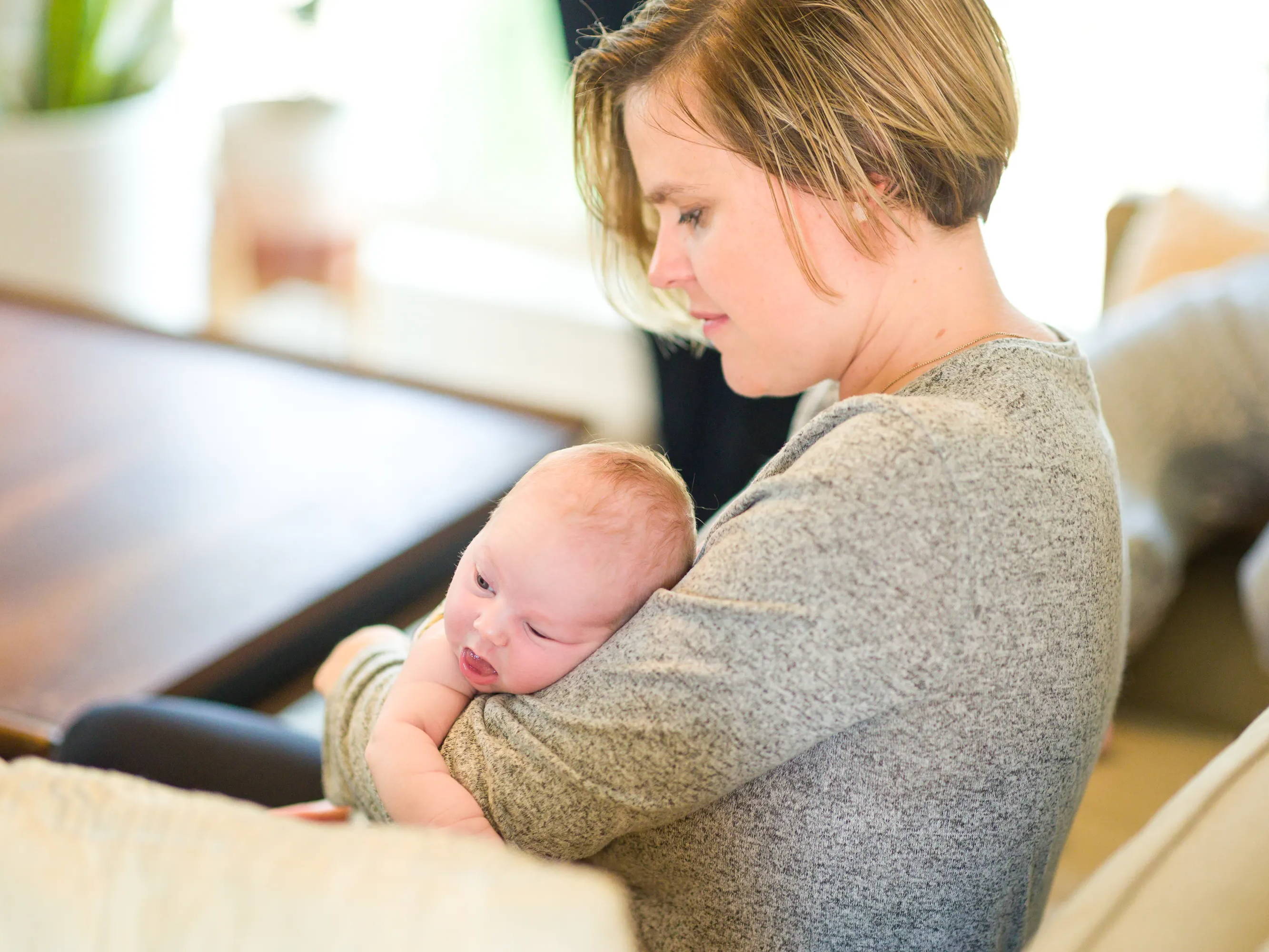 Teal Burrell

Top ATL memory:
Being around so many inspiring women all weekend! It was such a celebration of everything women can do, on top of jobs and family obligations, and to have so much support with us: it was a nonstop party.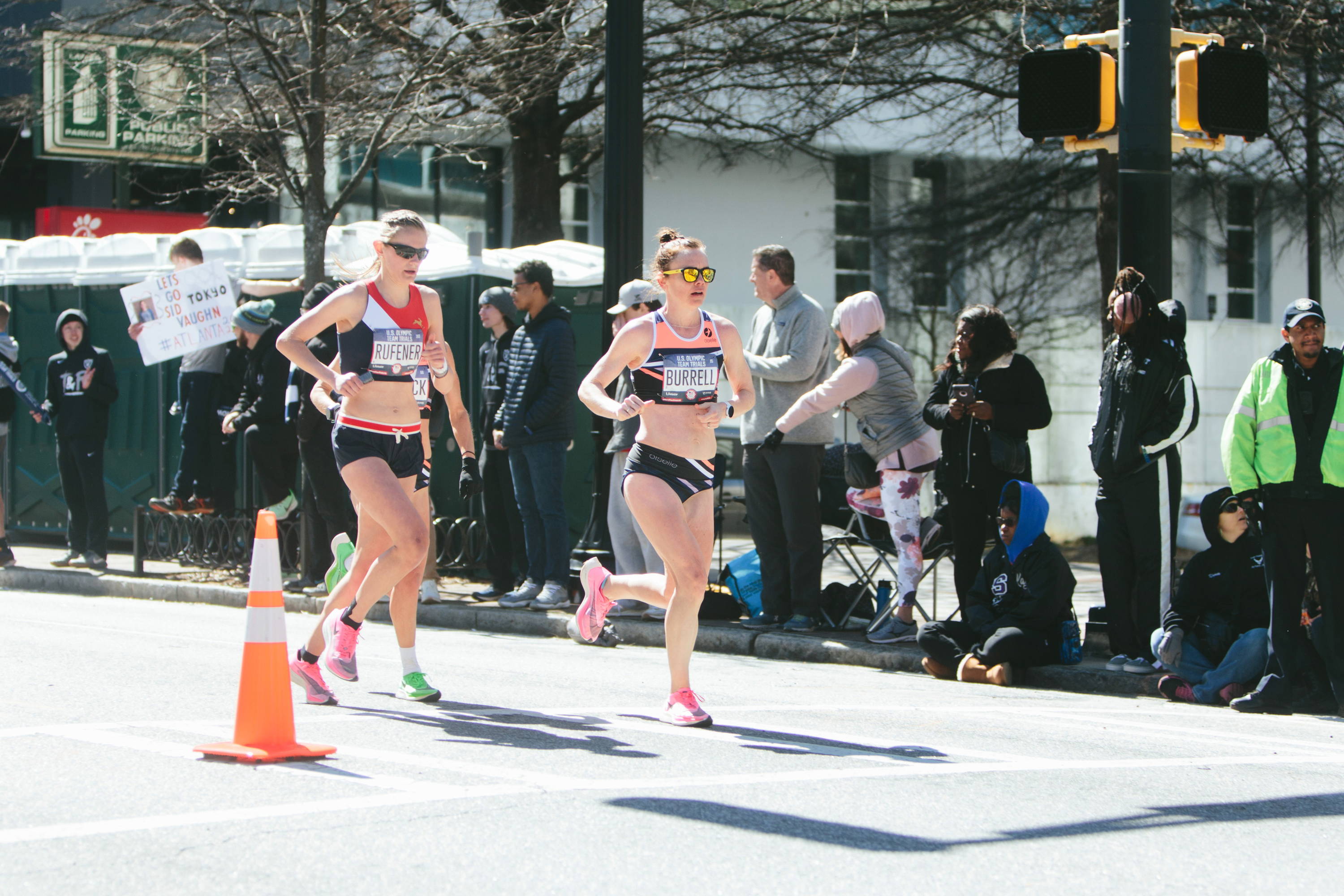 What's dominating my brain these days:
Baby's arrival! And navigating those first few crazy weeks of life with a newborn.
Carrie Mack

A top memory from Atlanta:
Gathering with all the HV the day before the race for a team photo. Having the chance to meet some of my teammates for the first time and just feeling the collective support and hype from this incredible group filled me up big time.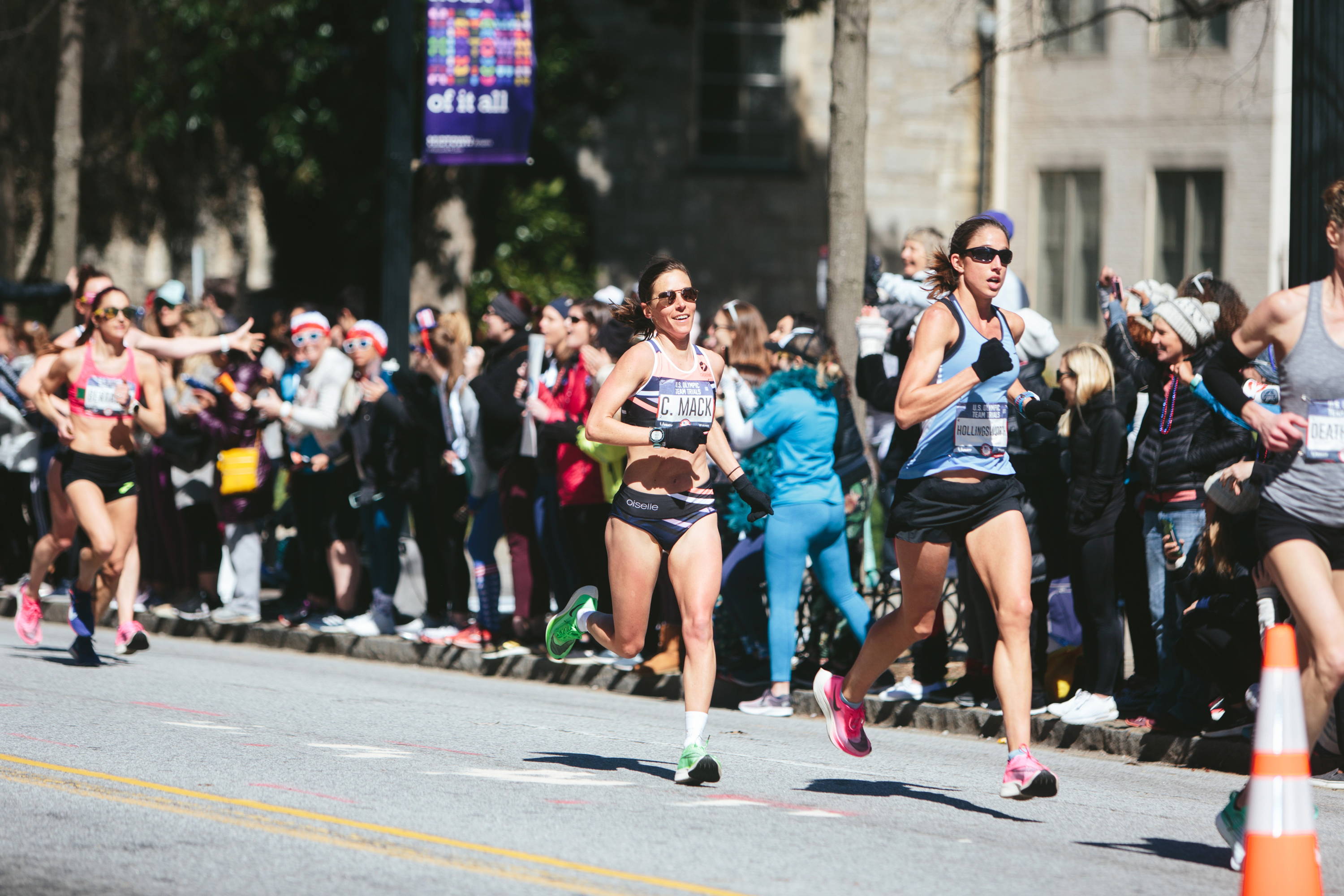 Current brain domination:
What running route offers the most bathroom stops/coverage for popping a squat? How do we switch over our pandemic work from home command center into a nursery?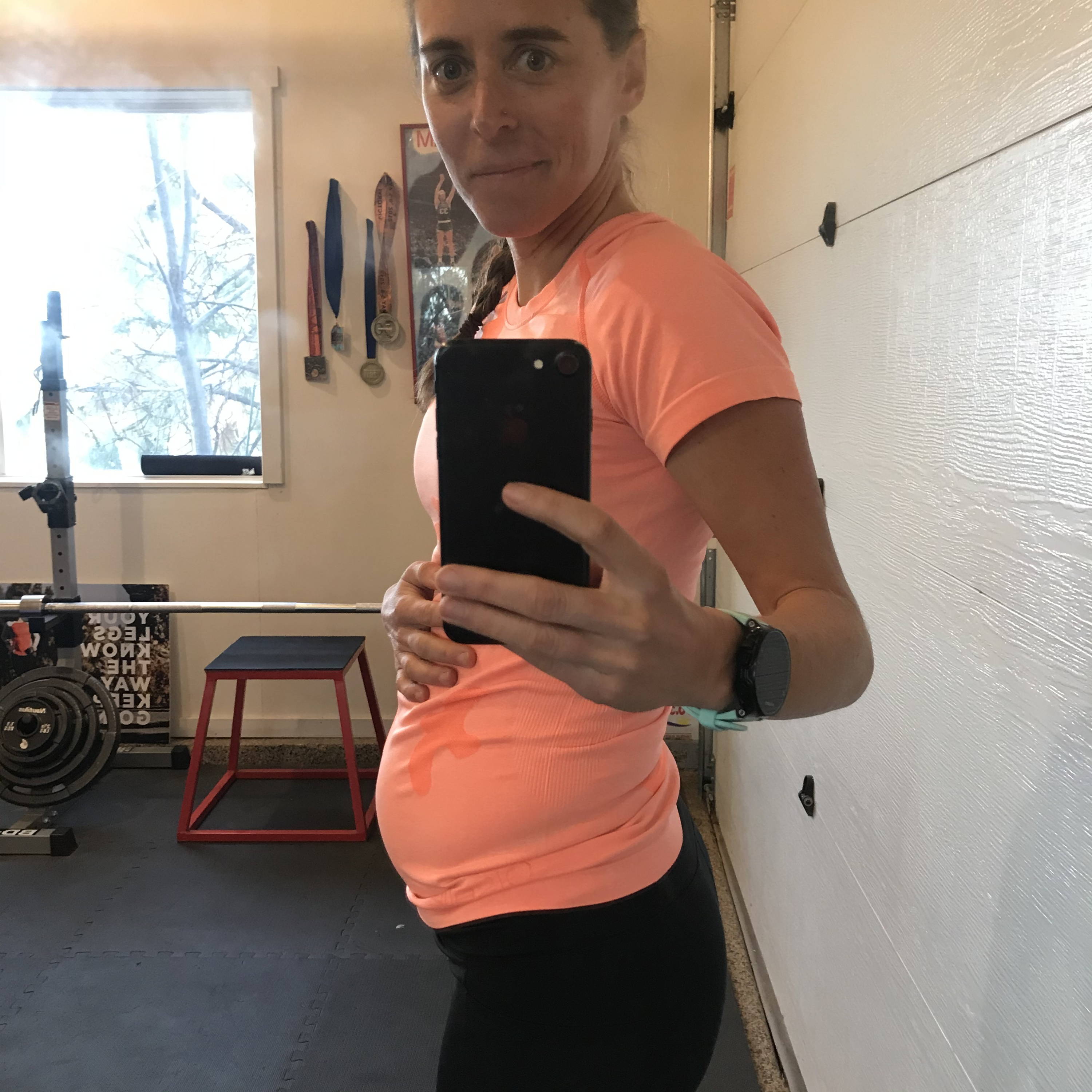 Caitlin Kowalke

Top memory from ATL: 
I fought off so many mental demons during that race...the ones that beg you to quit...so crossing the finish line was by far my top memory.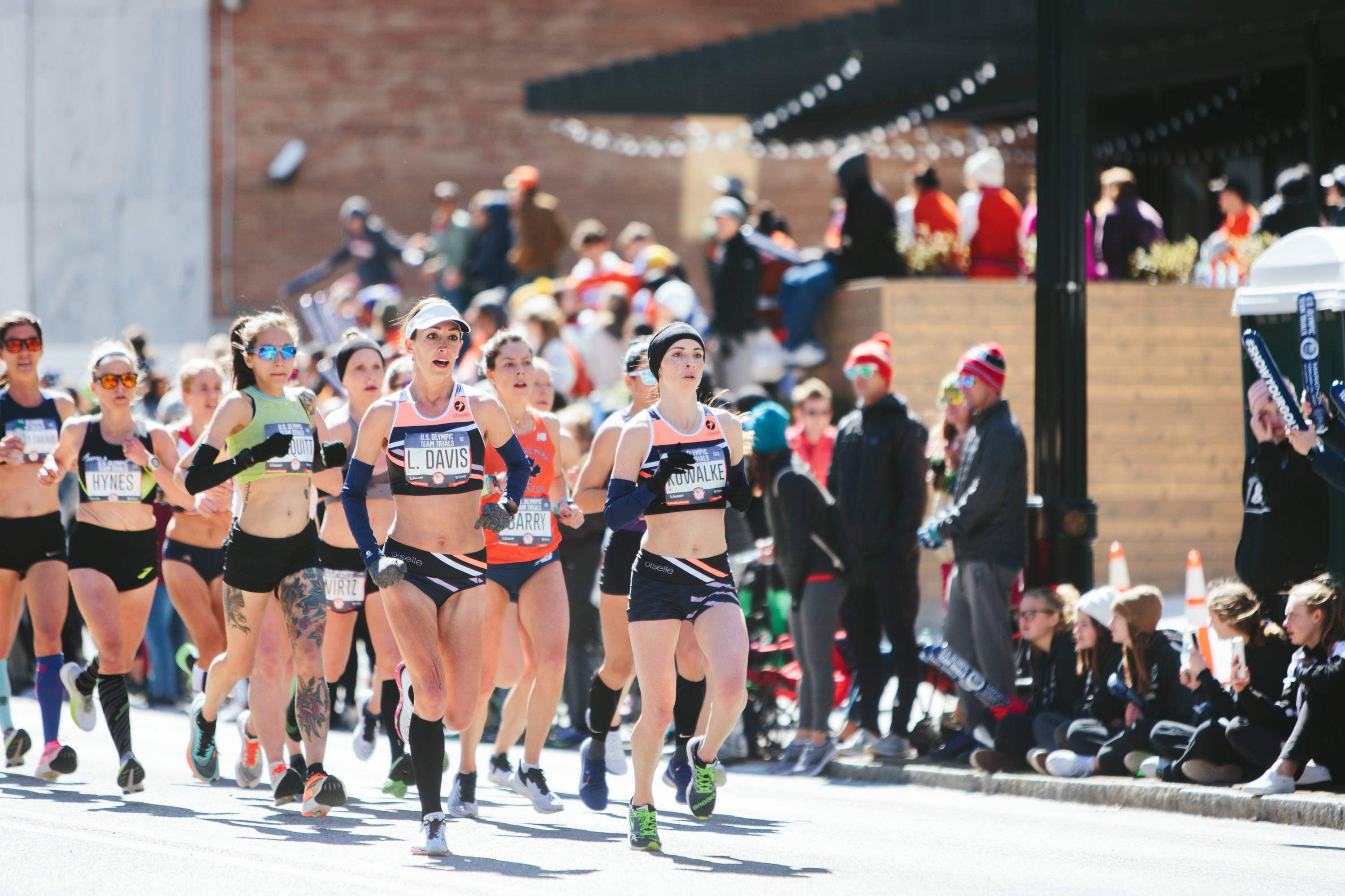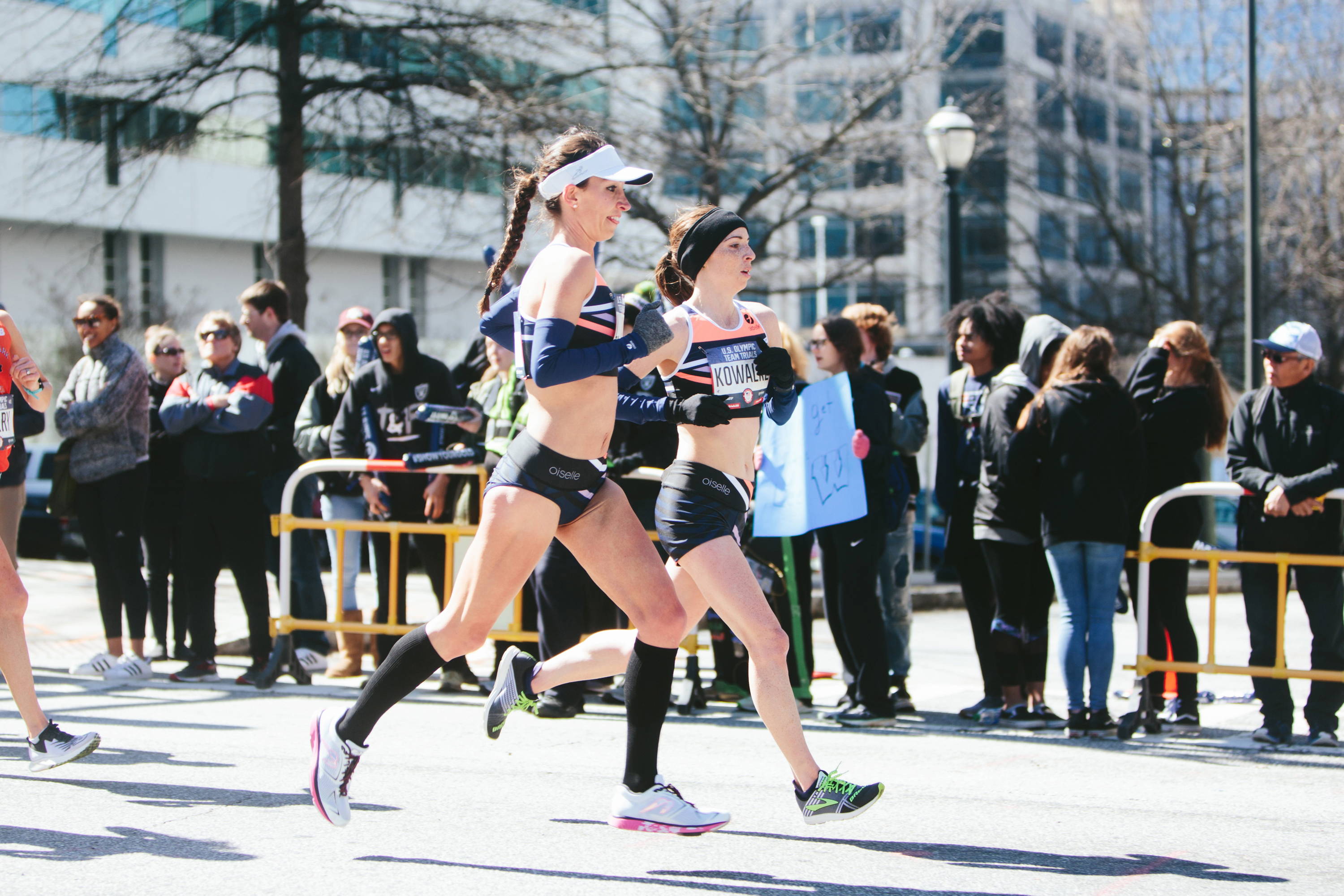 What's dominating my brain these days?
Coffee, poopy diapers, coaching, and more coffee 😂
(In all seriousness, I love my stinky girls and am so grateful to be their mama!)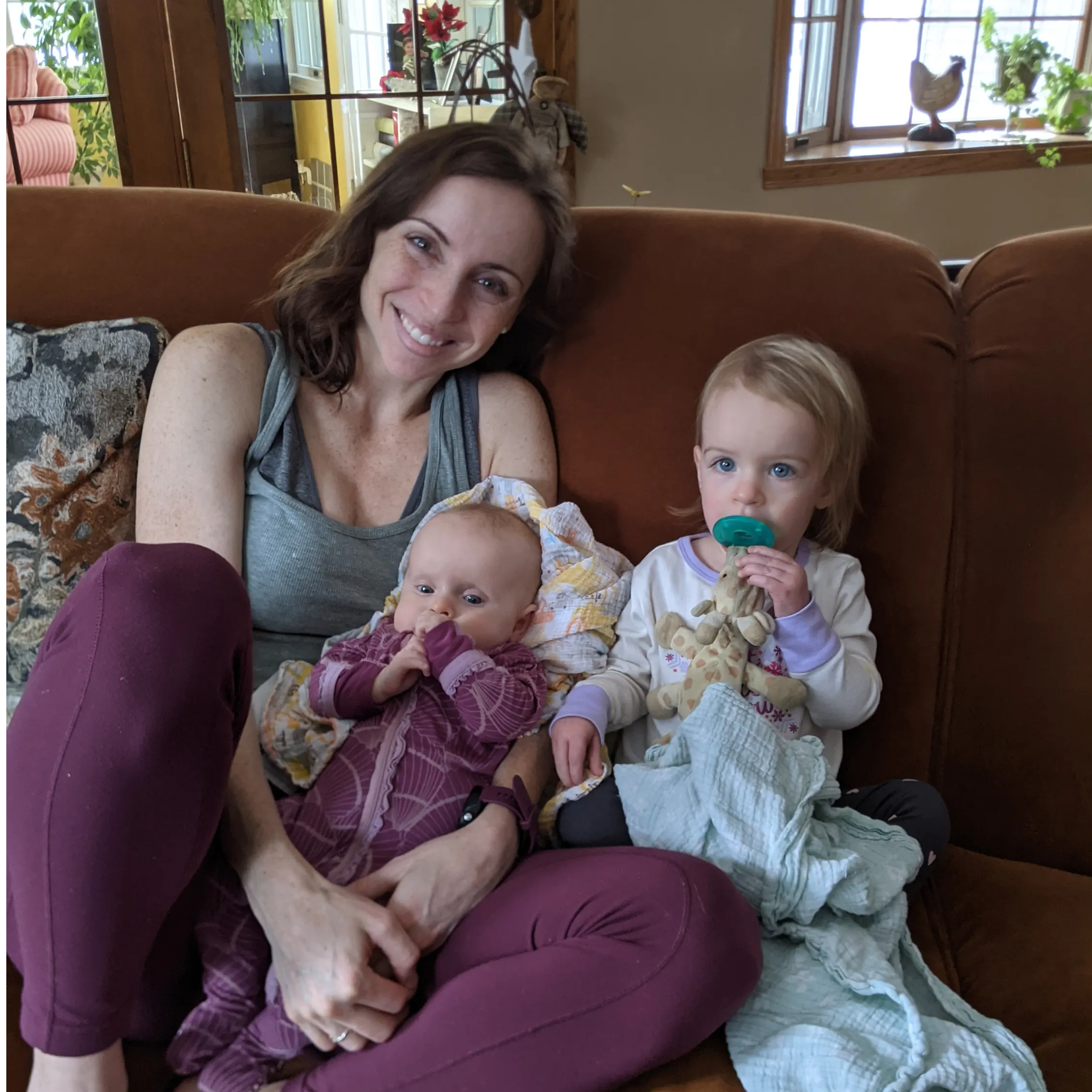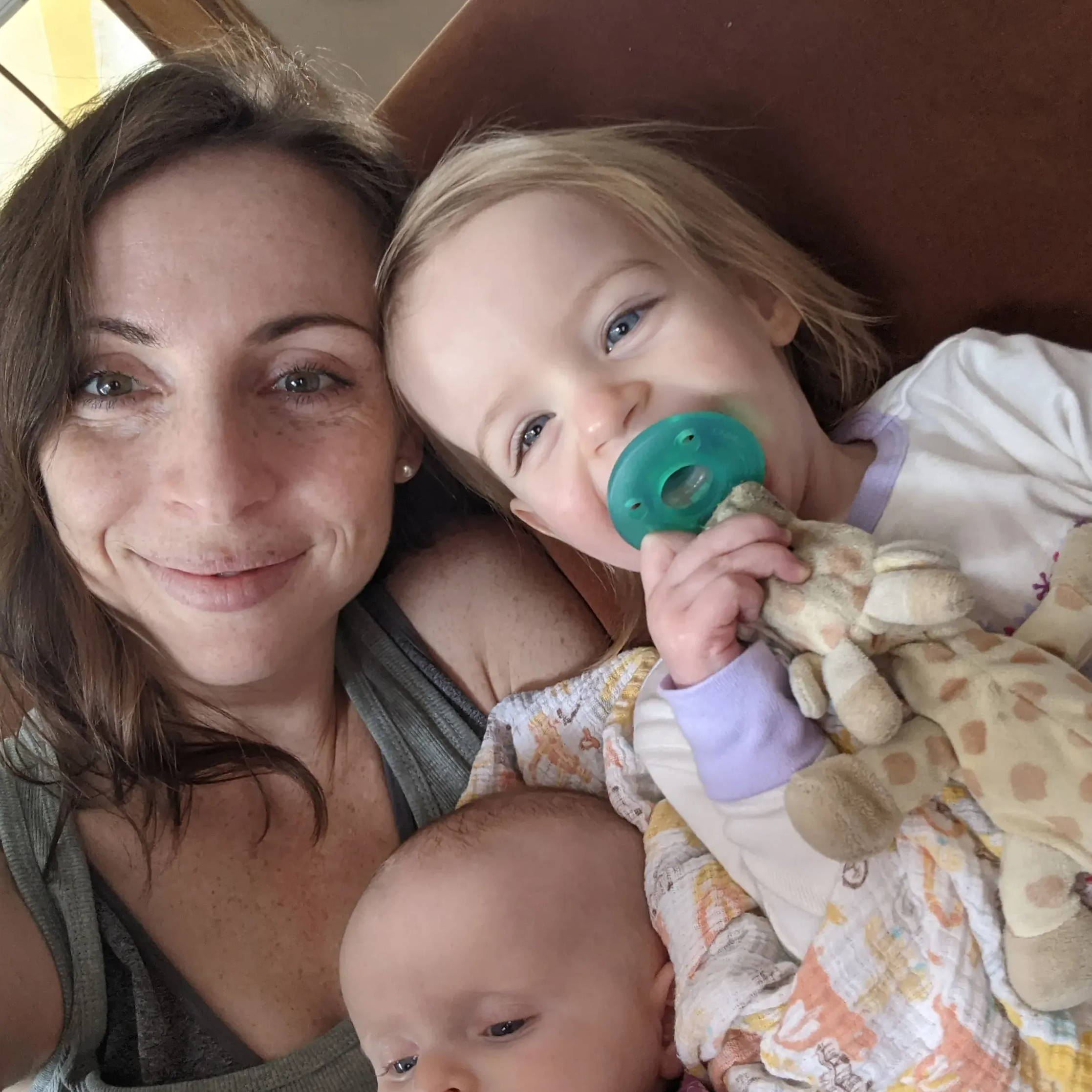 Jen Bigham

My top memory from Atlanta is:
The hugs just beyond the finish line from my dad, my Oiselle teammate Kelsey, and my dear friend Allison!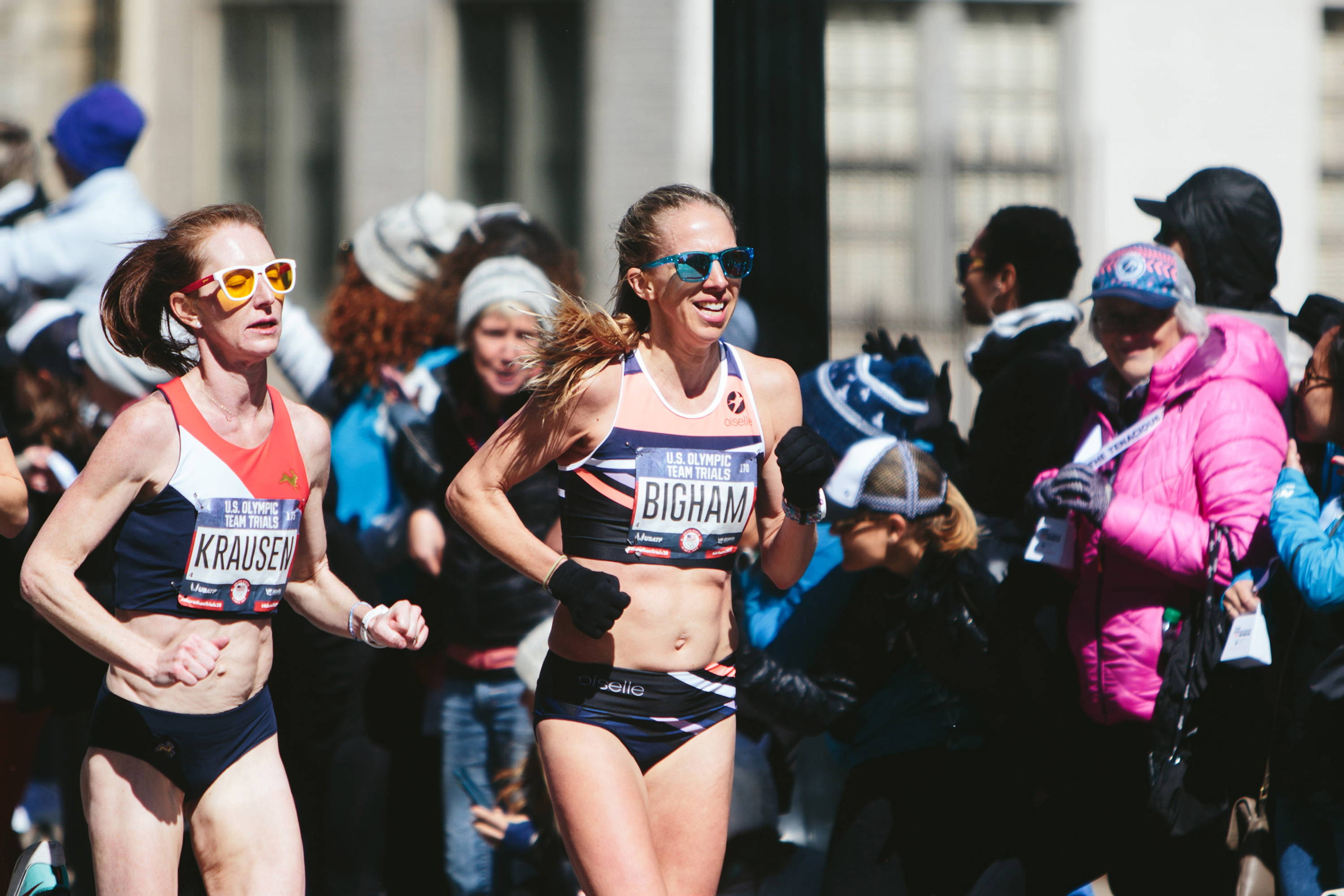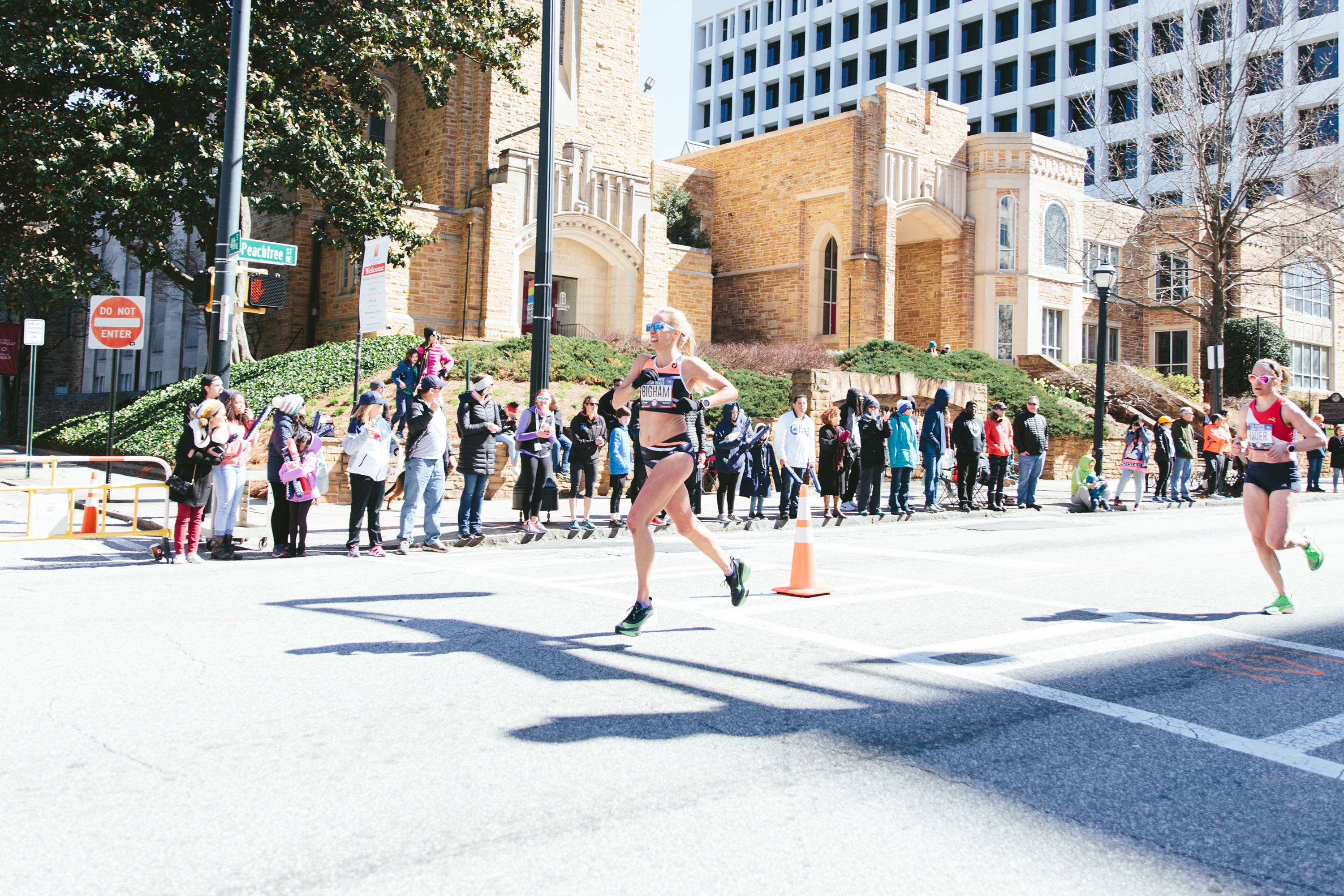 These days:
My brain is dominated by similar thoughts as before a race, making sure I'm well fueled and staying hydrated, but now it's for the next baby feeding and general body healing instead of for athletic pursuit!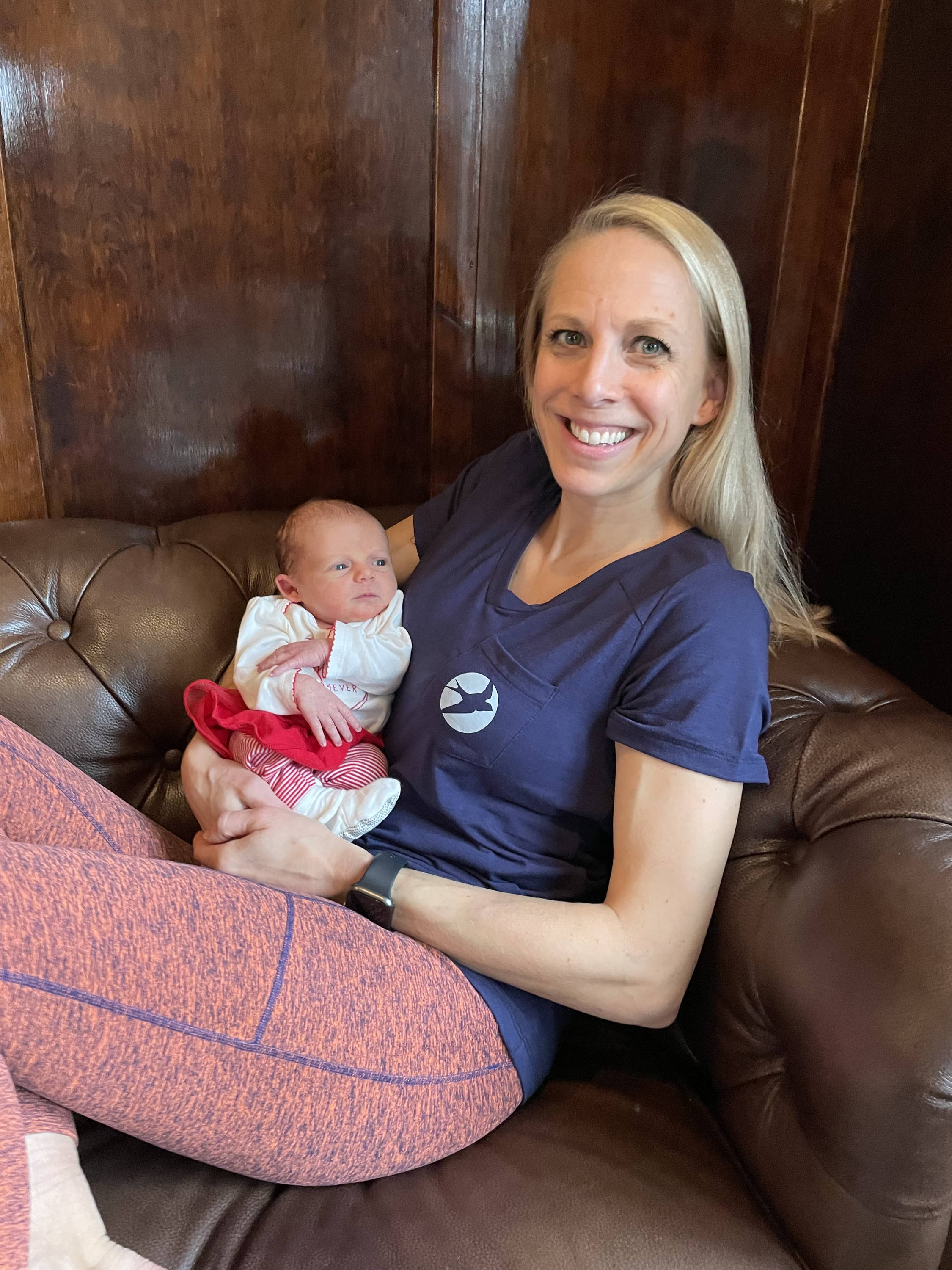 Andrea Imhof

Top Memory from Atlanta:
I remember being BLOWN AWAY every time I passed the Oiselle cowbell corner by the incredible energy, support, and raw emotion of the day. It was SO incredible and epitomized what this community means to me.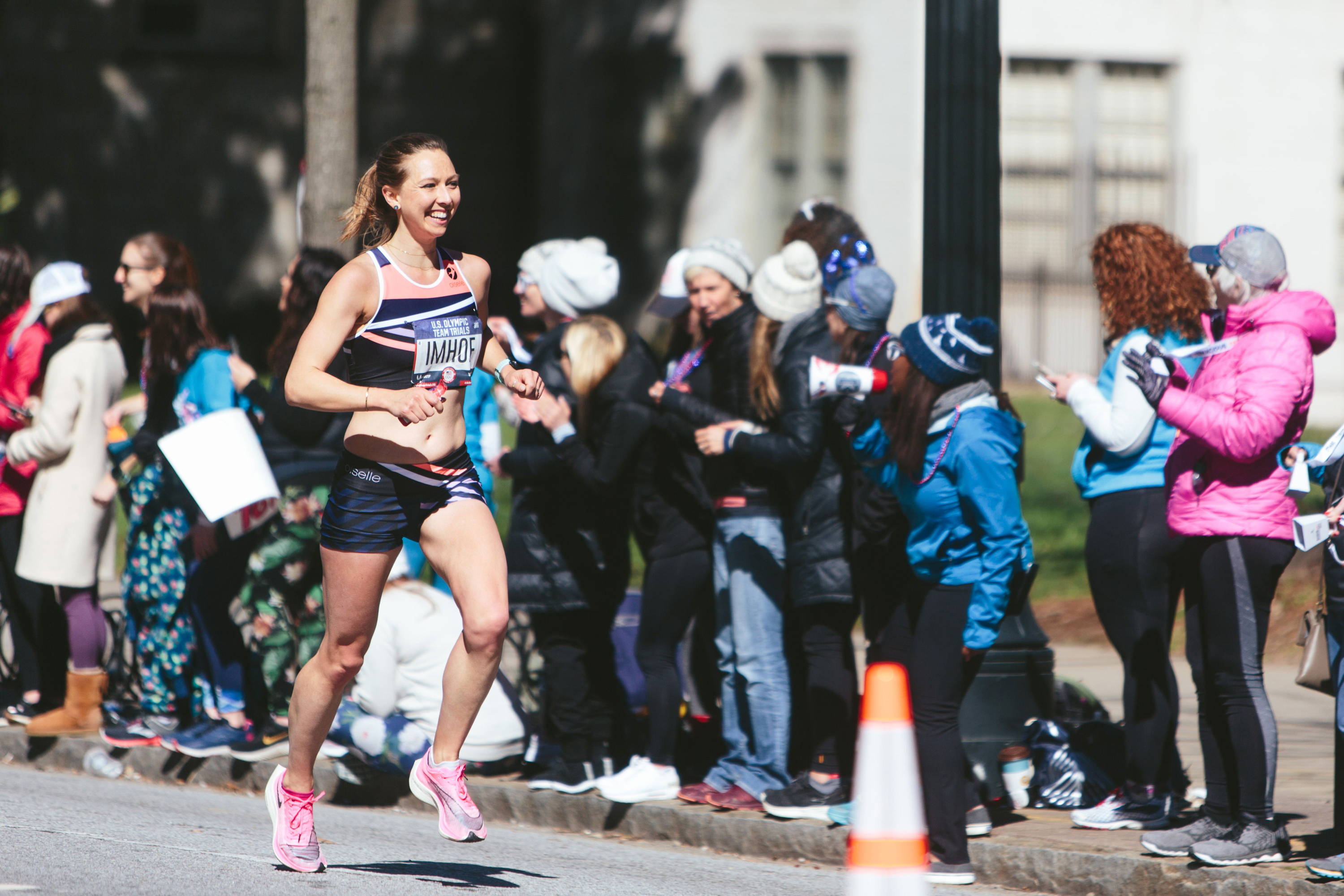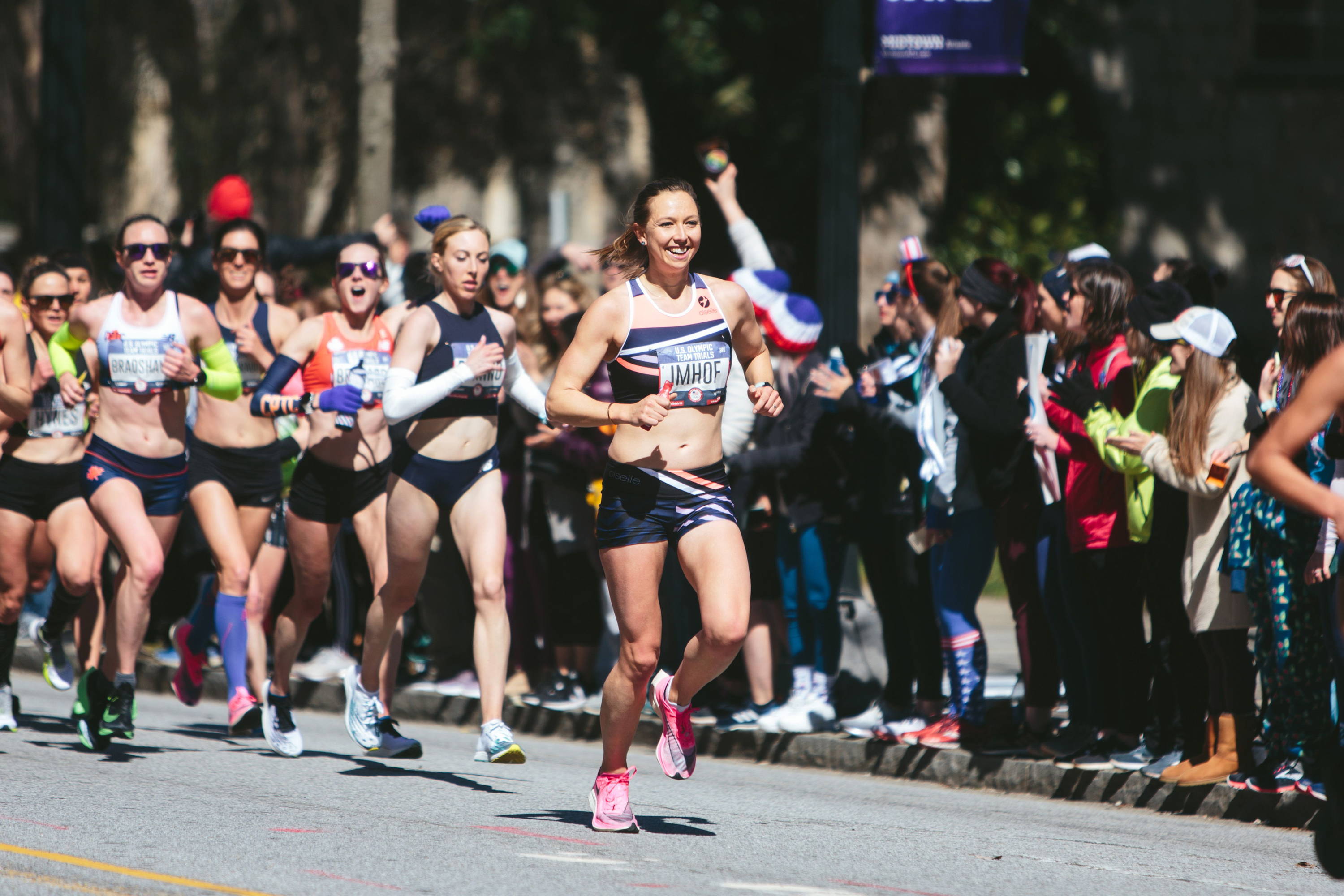 Dominating My Brain These Days:
A year into this pandemic, my brain has learned to cherish the tiny beautiful moments that happen every day that I overlooked before. The feeling of rain on my face, a mini dance party while I make dinner, the luxury of seeing another friend for a walk outside. It's crazy how much life has changed and how much beauty still exists in the small moments when you slow down to notice them.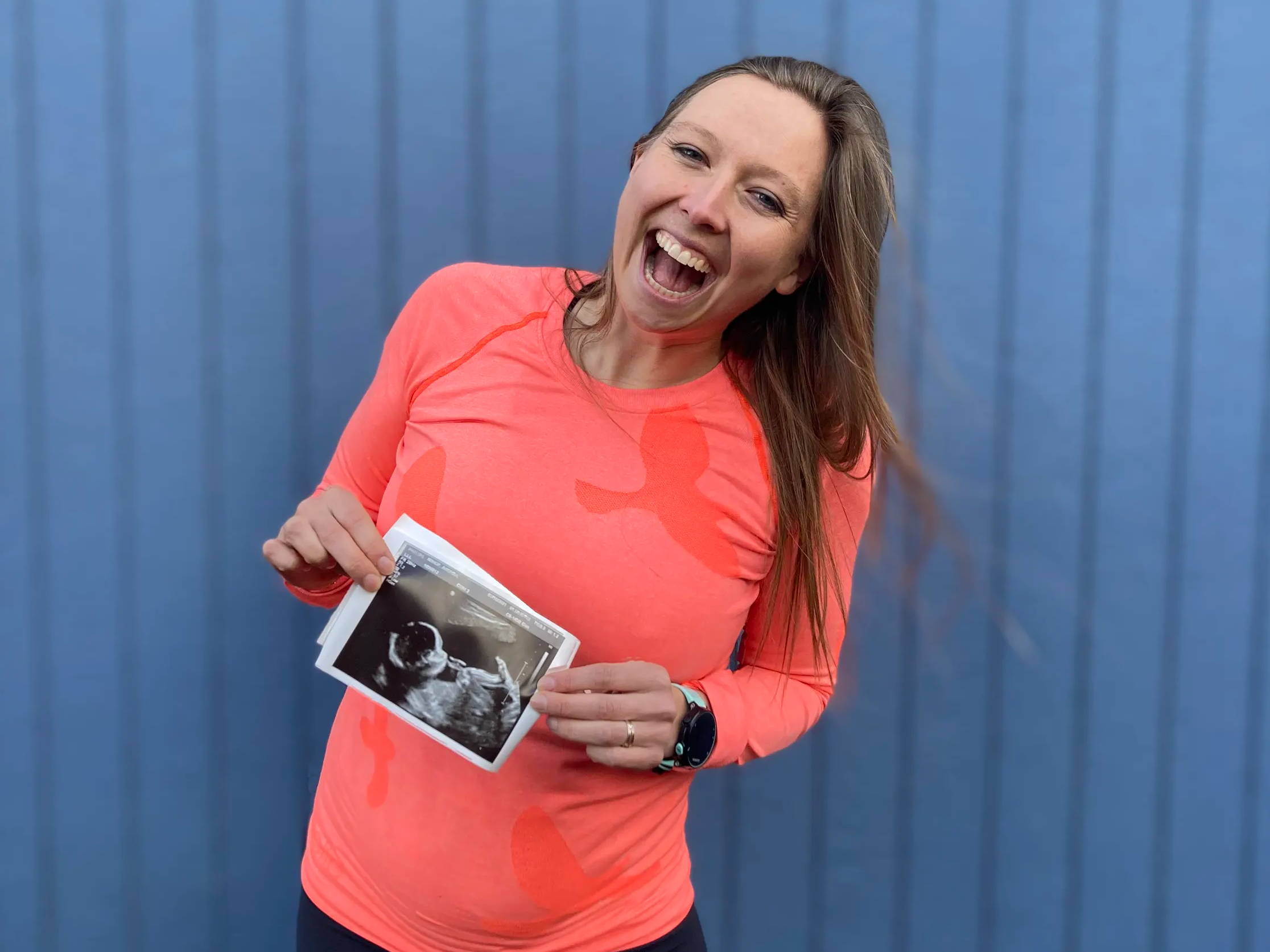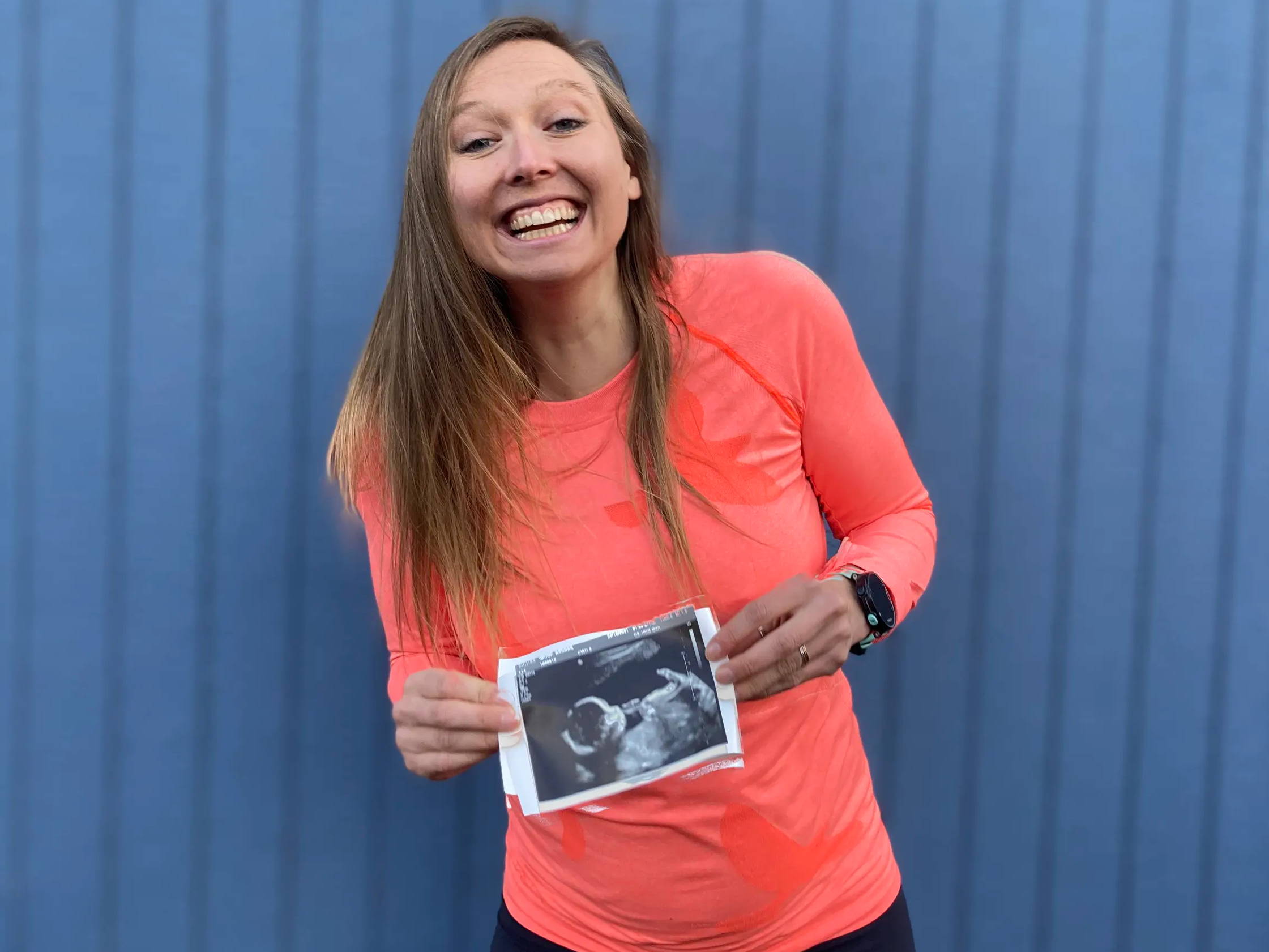 Megan Foster

Then:
Obviously being injured for the Trials was a heartbreaking disappointment; however, I left Atlanta with a lifetime of memories.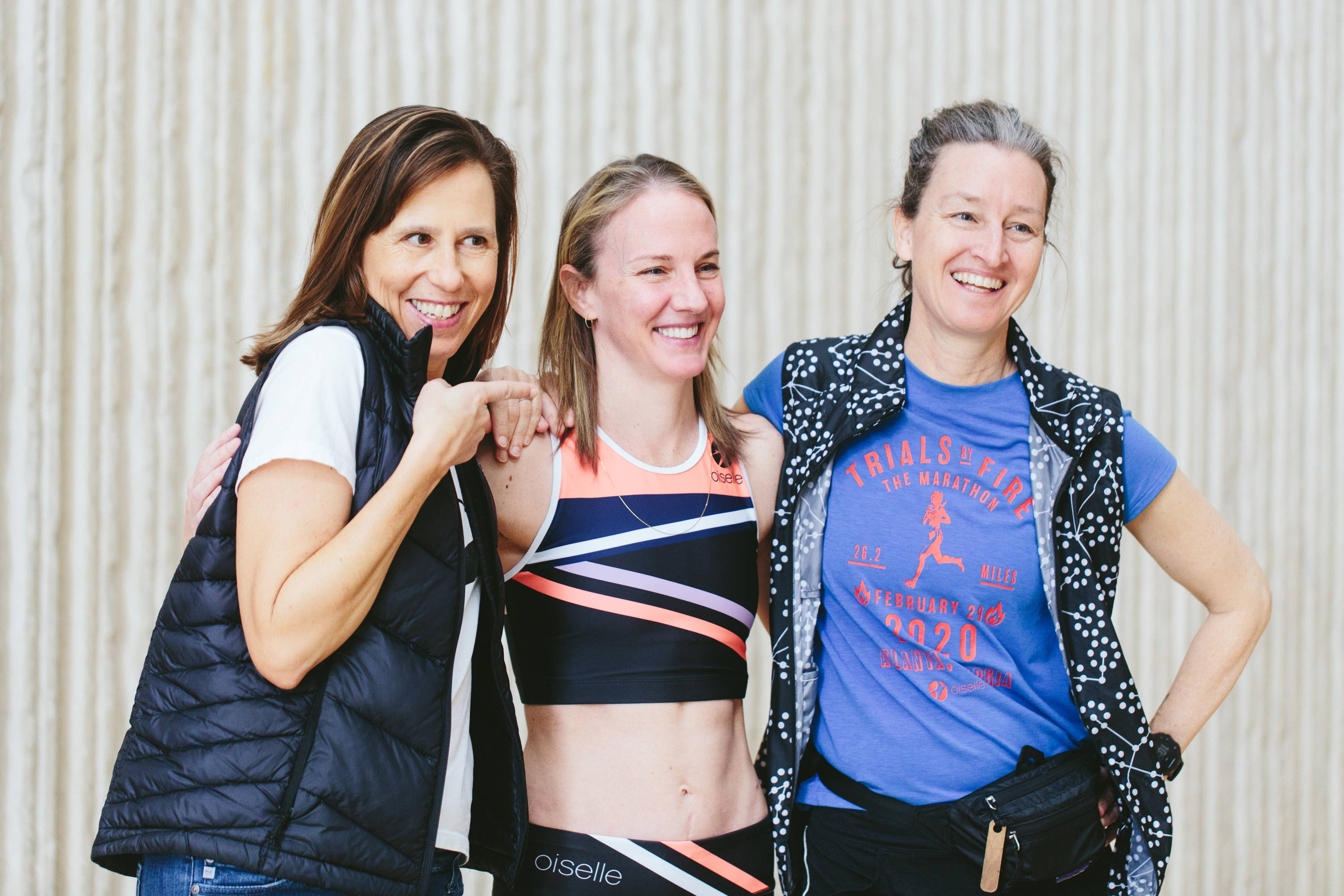 Now:
Coming back from major knee surgery while pregnant is like running up an endless hill but I'm right where I 'kneed' to be.