Oiselle was born of the simple question: what if?

And soon, what if we could design better women's running shorts? Also became what if we could design for all the needs… by and for women athletes?

Every season, we continue to ask what if? And every season, we find it exciting to offer new answers -- and to continue including style, comfort, and quality in everything we do.

We're thrilled to share that Spring 21 brings lots of new – across the board.

Here are five new designs we think you'll find exciting, new, and different.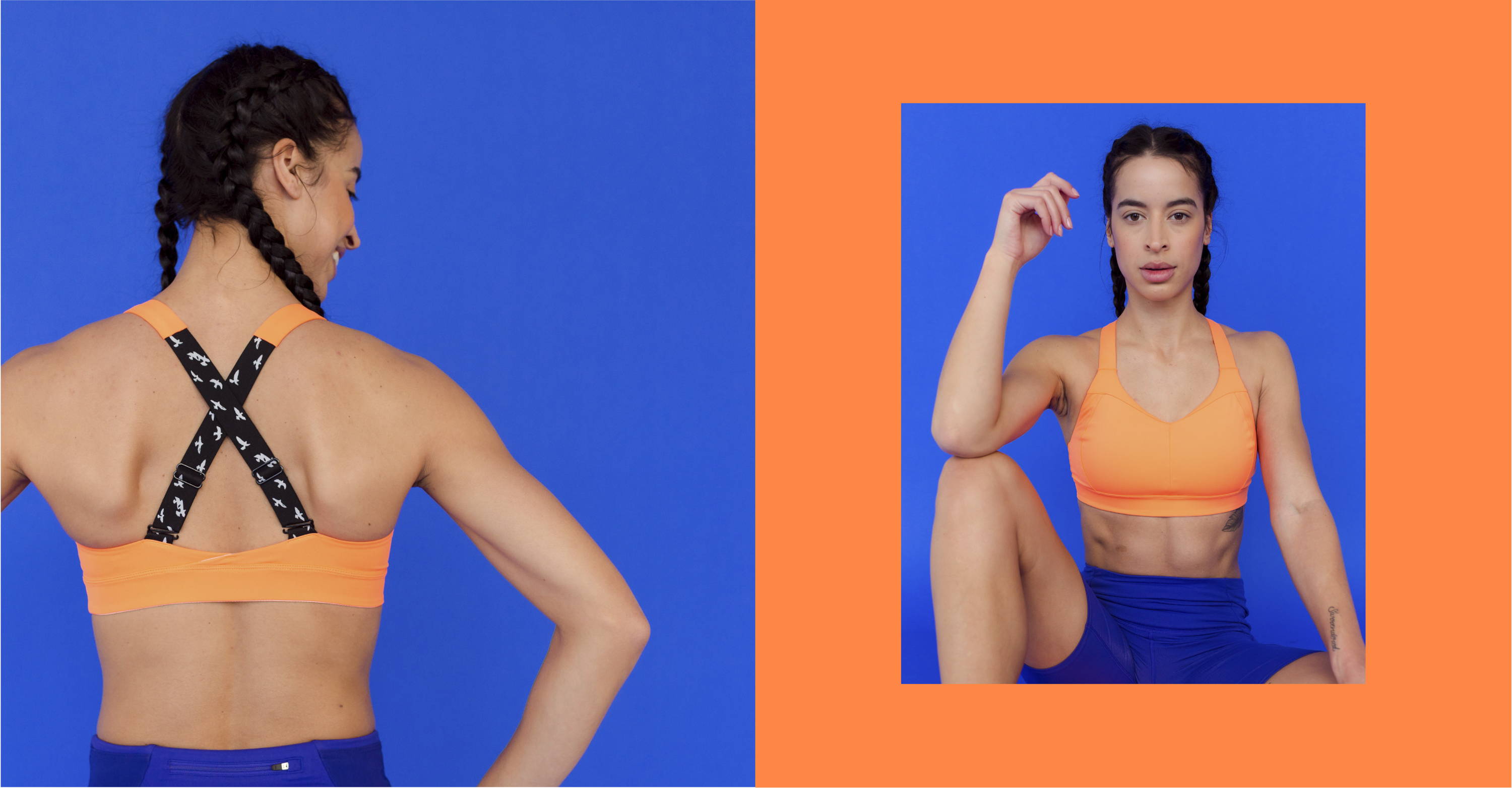 The Esther Bra
2021 is our year of the sports bra. In January, you met Queen and Sisters. Today, we're happy to introduce you to Esther. The Esther Bra provides more support than simple compression bras in two ways: first, its special heat-molded cups, and second, its wide, convertible and adjustable straps.

The cups aren't padded (like what's in Queen and Sisters) but rather consist of heat-molded simplex fabric that provides higher cup capacity, for C to DD cups, depending on preferred support. The wide, stable straps and plush elastic allow adjustability in body length, as well as the ability to convert from cross back (highest support) to straight strap (basic support).

The Esther Bra is ideal for athletes who may need more support than what is offered by basic compression bras, but don't feel the high support of structured bras is required. Available in White, Crackle, Lapis.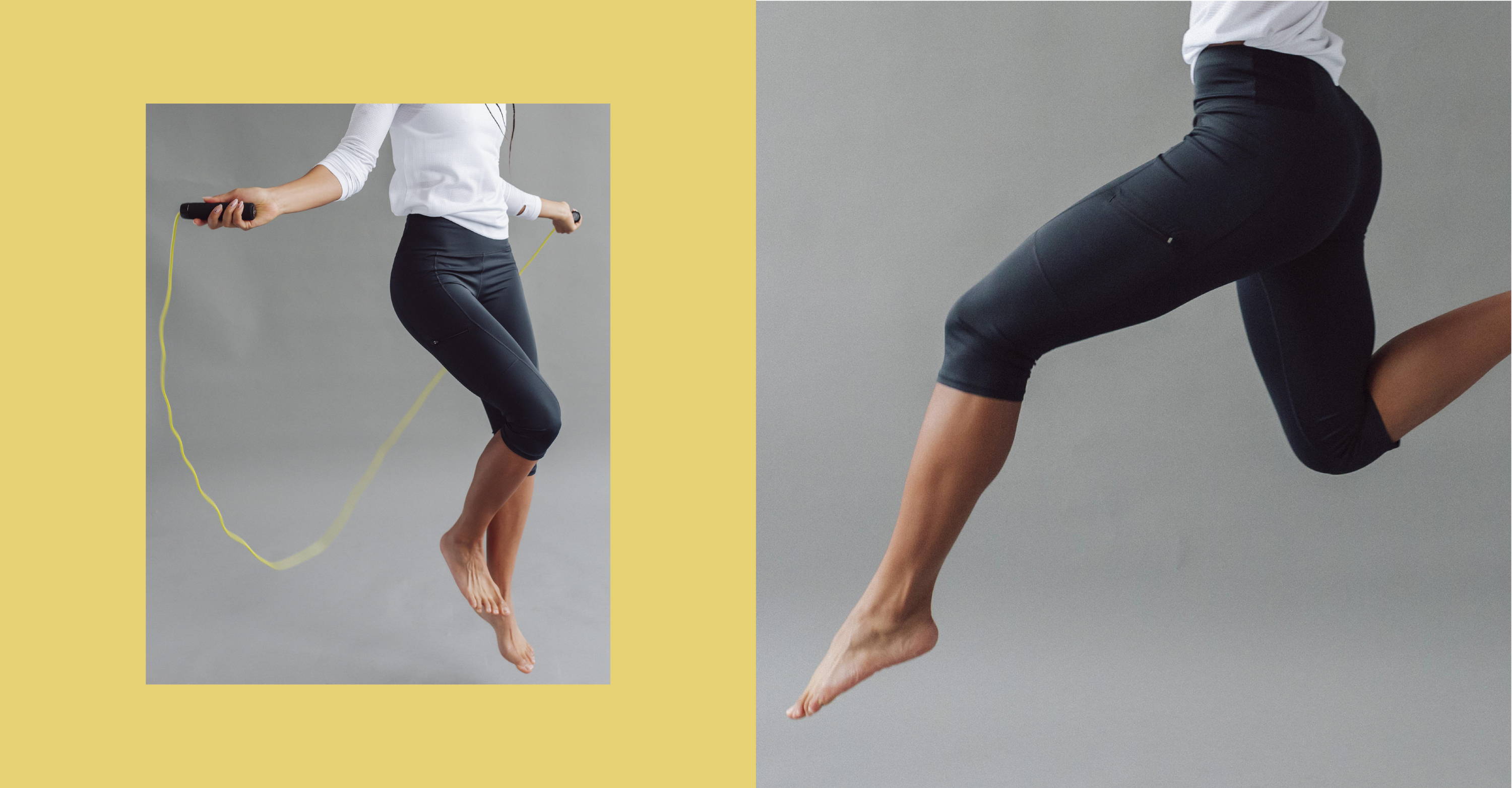 2. The Pockito Knickers
Oiselle's origin story is great bottoms. Which quickly became great bottoms with pockets. So this season we upped the ante with the Pockito Knickers: great fitting, below-the-knee bottoms in our crowd-pleasing Plya Compression fabric with no less than SEVEN pockets. Three at the waistband and two on each leg. Three zippered. Four easy access.

The Pockitos will stash and carry everything, from ID and keys to snacks and gloves and hair ties. Better yet, while they're as convenient as cargo pants, they don't have the bulk. The fit is sleek, lightweight, stretchy, and ready to take you the distance, any distance. An infinity draw cord is included… just in case you pick up groceries.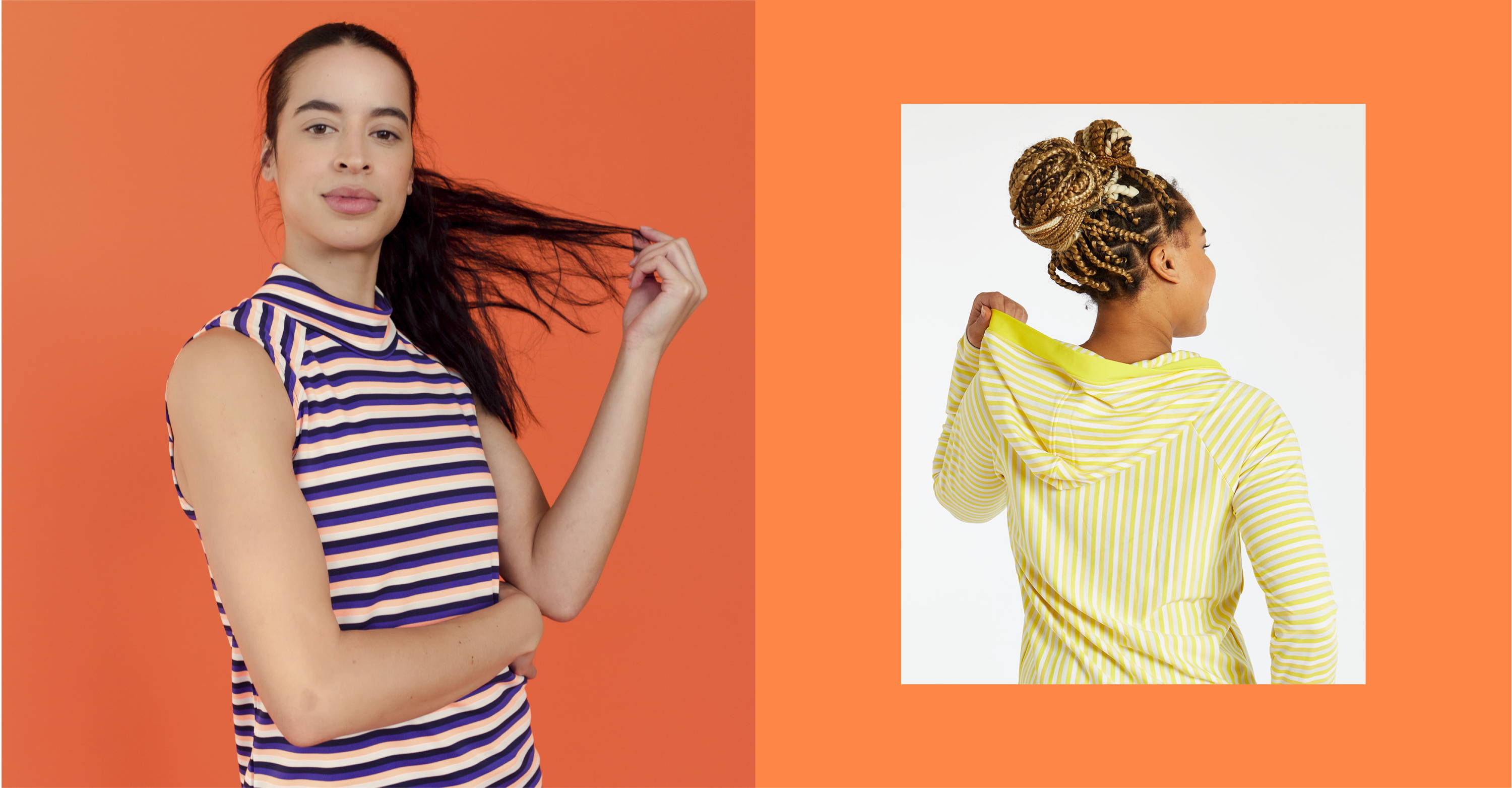 3. Stripe Love Collection
This fabric has to be felt to be believed. Smooth, soft and striped on the outside, but then with a lightweight-sweatshirt vibe on the inside. The interior, a loop-back terry, provides a wonderful mid-layer for when temps drop.

Better yet, the Stripe Love Collection is both runnable and style-able for the rest of life. We paired the fabrics with our always-popular Mile One (the simplest of layering pieces), in a beautiful mock neck, and finally, a take on the Baja Hoodie, with no surfboard required. We're loving the brilliant color, and the instant style that a stripe always provides.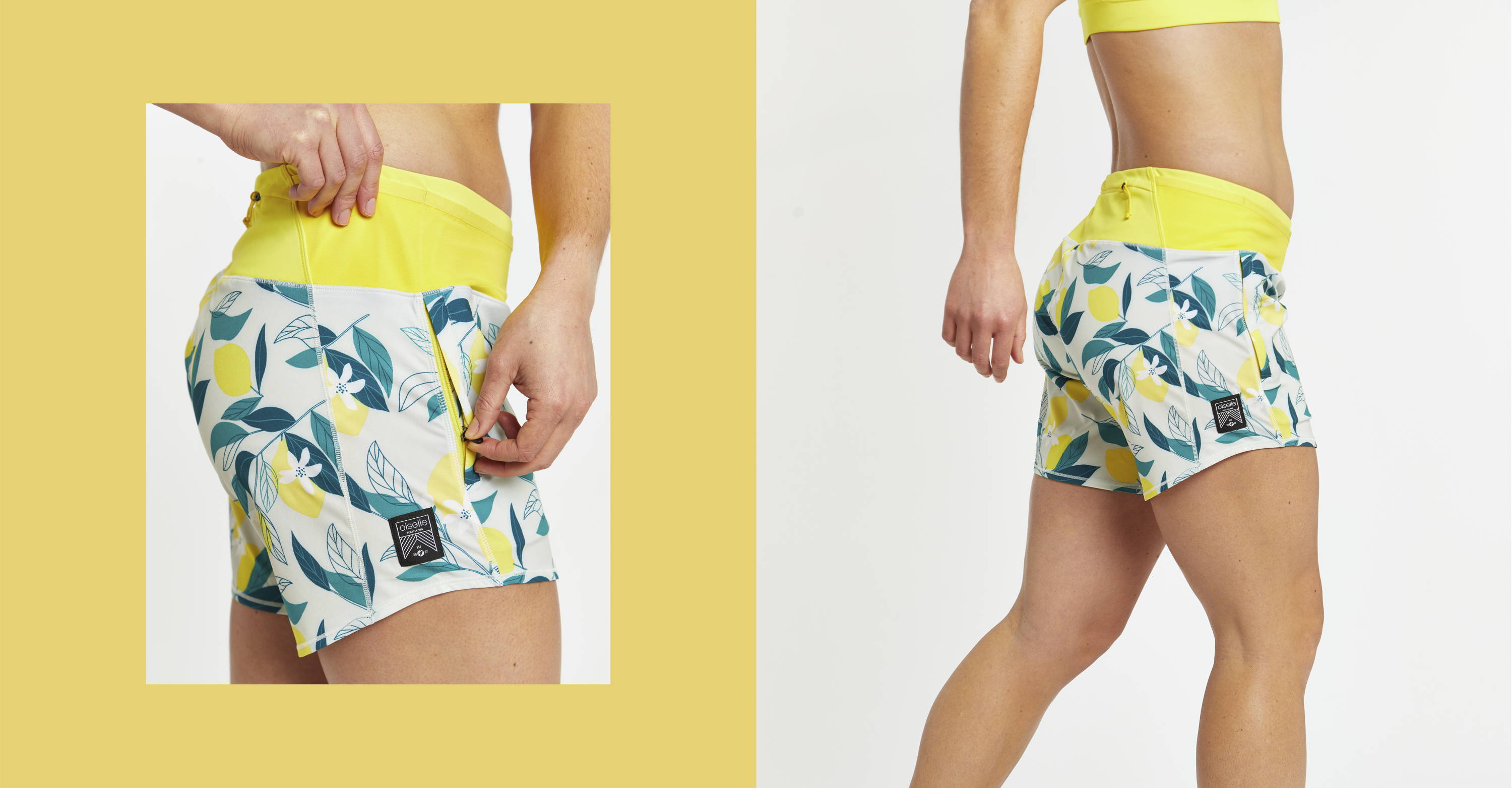 4. The Long Toolbelt Roga
The Roga Collection is legend. Legendary style, stretch, fit, pockets, prints, bold color and more. The only thing missing, according to those who made the request, is a toolbelt version of their favorite Long Rogas. Of course, we never deny a shorts solution, so voilà! The Long Toolbelt Rogas. They have the fit, the length, the go-to style of the Long Rogas, but also with our special 360º pocketed waistband, with a zip pocket at the center back rear plus a mesh pocket throughout the waist.

Running, hiking, walking, basically any activity – these babies are ready to take you there, in convenience and style.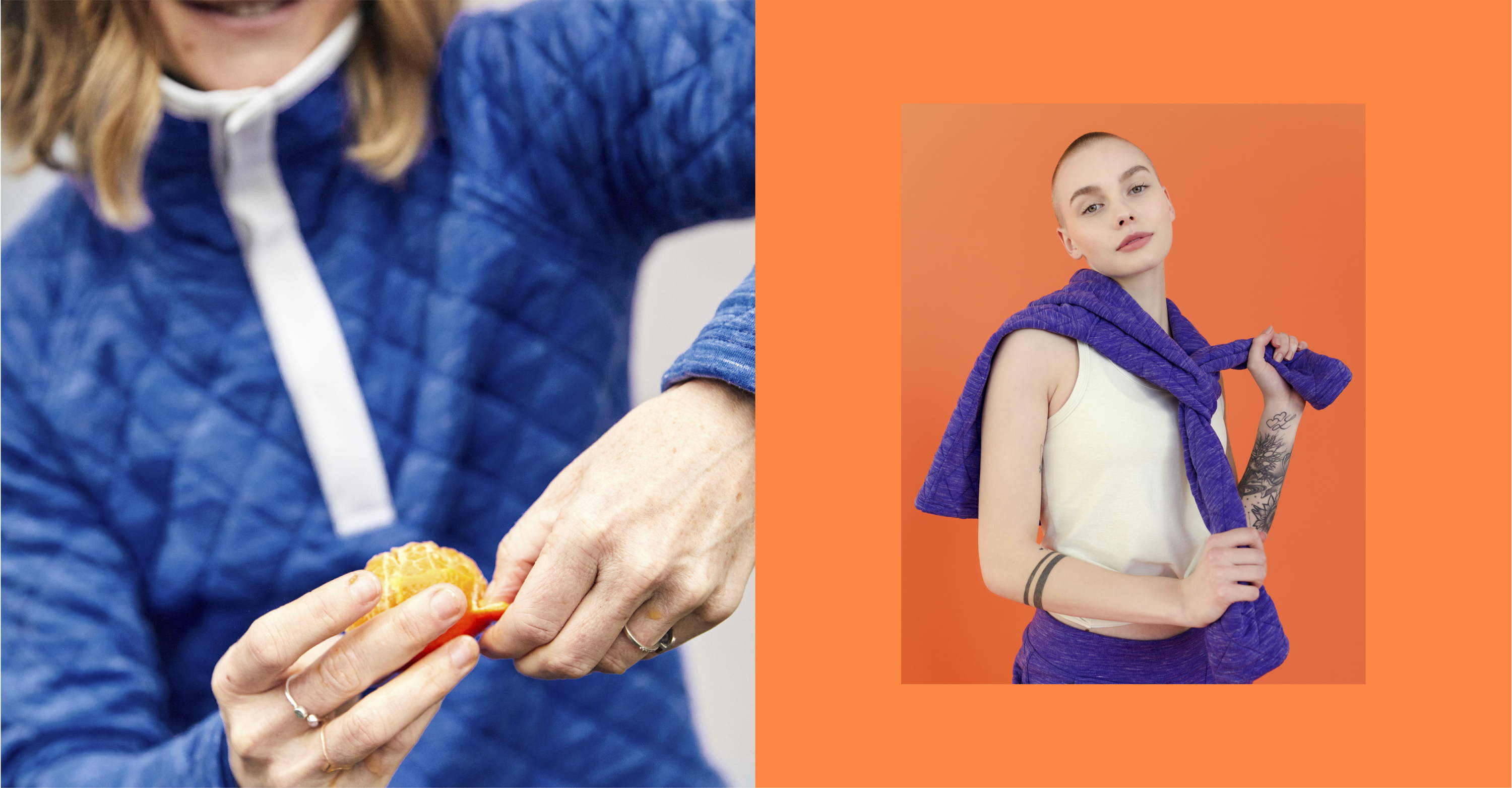 5. Quilted Lauren Snap Top
We love Lauren. And her collection is a continual tribute. This season, we updated her pullover to the Quilted Lauren Snap Top, making it even easier to take on/off, and also to provide some needed heat release for when the temps get warmer. The fabric remains as soft as ever – and in fresh new colors for the new season.

We also brought back the Quilted Lauren Shorts and Quilted Lauren Pants, with the same mix of quilting and non-quilting, so as to avoid bulk. The pants and shorts are slightly updated this season, with a more relaxed fit around the waist. All in all, it's the collection that keeps you cozy, and that provides royalties to the sports leader herself: Lauren Fleshman, our muse and hero!