There is this feeling after you finish a great long run with friends, or a fun night out with your ride or die group that seems to be so hard to describe to others. I have a word for it - Community. To some, gathering may be more magical in person, to others the magic comes from a mid-day check in direct message that gives you the boost you need to get through a tough day, and to others it might be being a part of a private digital group where you can connect to share ideas and source advice. These are all ways I tend to find my favorite type of community within our Oiselle Volée Team.

Yes, the Volée membership comes with some pretty cool perks like free shipping on US orders, and a $40 merchandise code you can use to purchase team gear, but the sweet spot that really makes this special is the opportunity to connect with a diverse community of women.

Yes..I know exactly what you are thinking…everyone thinks their group is so great, but what makes the Volée team so special? As that song says…"let's get to the good part"...

As a Volée member you'll have access to the BEST community, so let me break it down.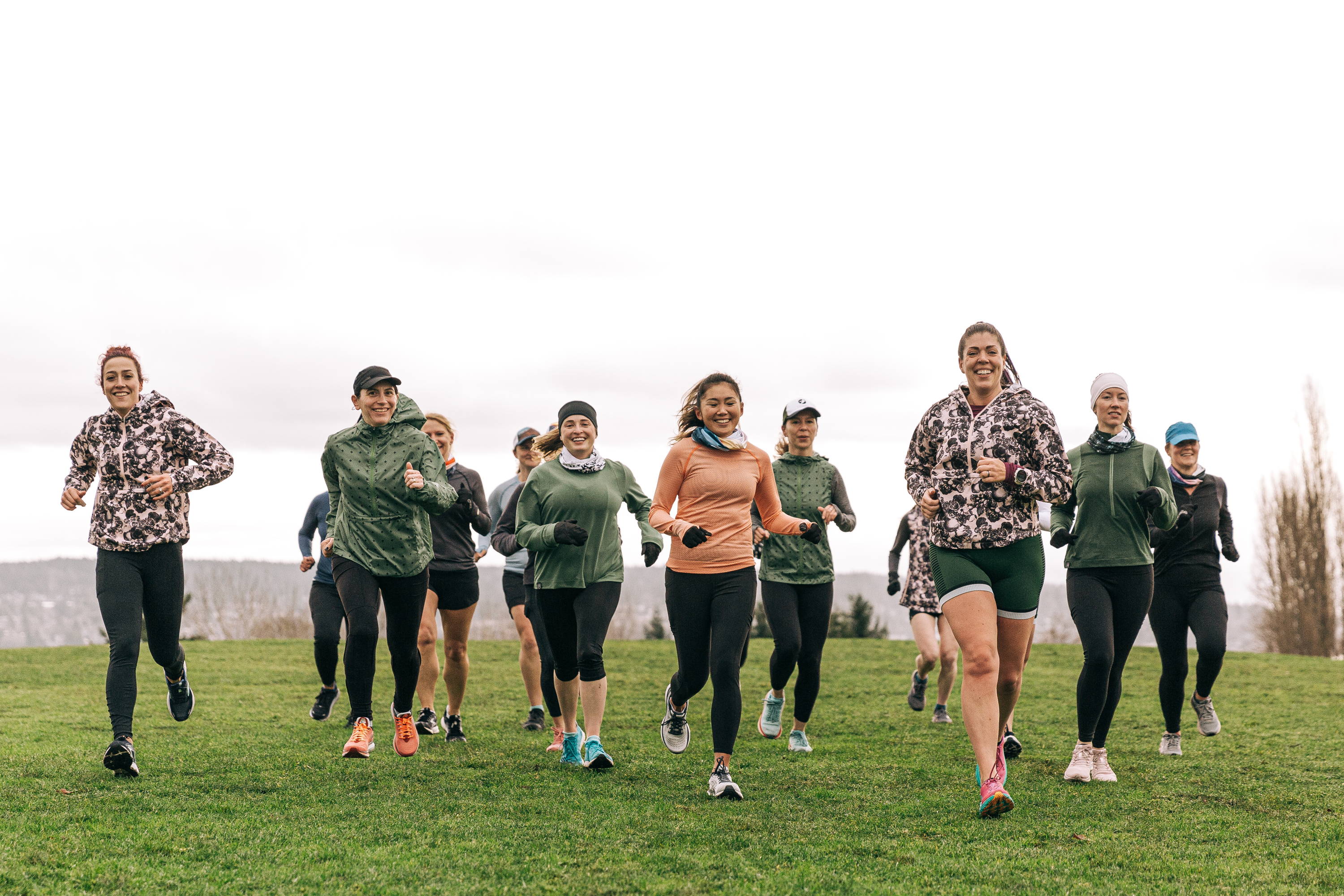 First and foremost, we really like to run, but you know what we like the most…ALL types of runners doing all types of runs. We have monthly regional meetups, to run, walk, hike, etc with one common goal - to get to know other teammates. Sometimes it's a run followed by snacks (because snacks with friends are life), other times it might be a team community project giving back to the community that supports you as a runner.

One of my favorite monthly team meetups are the epic cheer corners at local races. Complete with signs, cowbells and megaphones there really isn't a more special feeling than catching the eye of your teammate on a race course.
If you don't live in a larger city with a large group of teammates or you just aren't into in person gathering, don't fret. We have developed the Volée Team Community App and it's become the heart of our team connection. Thousands of women connect there on a daily and weekly basis to chat about all aspects of life. It's loaded with so many inspiring training chats, whether you are just getting started, learning how to navigate running in a new season of life (shoutout to all of our amazing mother runners), changing up your athletic pursuits like hitting the trails..the list goes on and on.

But that is only the first layer of App love. You'll also have access to monthly masterclass sessions, product sneak peeks and feedback callouts, book clubs, crowdsourcing for reading, crafting and cooking inspiration, dedicated time with our Athlete advisors (Kara, Lauren & Alison) and Haute Volee team, as well as access to our Nest team to answer all your product and flystyle questions.

But one of my favorite gatherings within the App is the Affinity groups. There our WOC, LGBTQIA, and SoBirds (sober athletes) can connect in space free from the outside noise.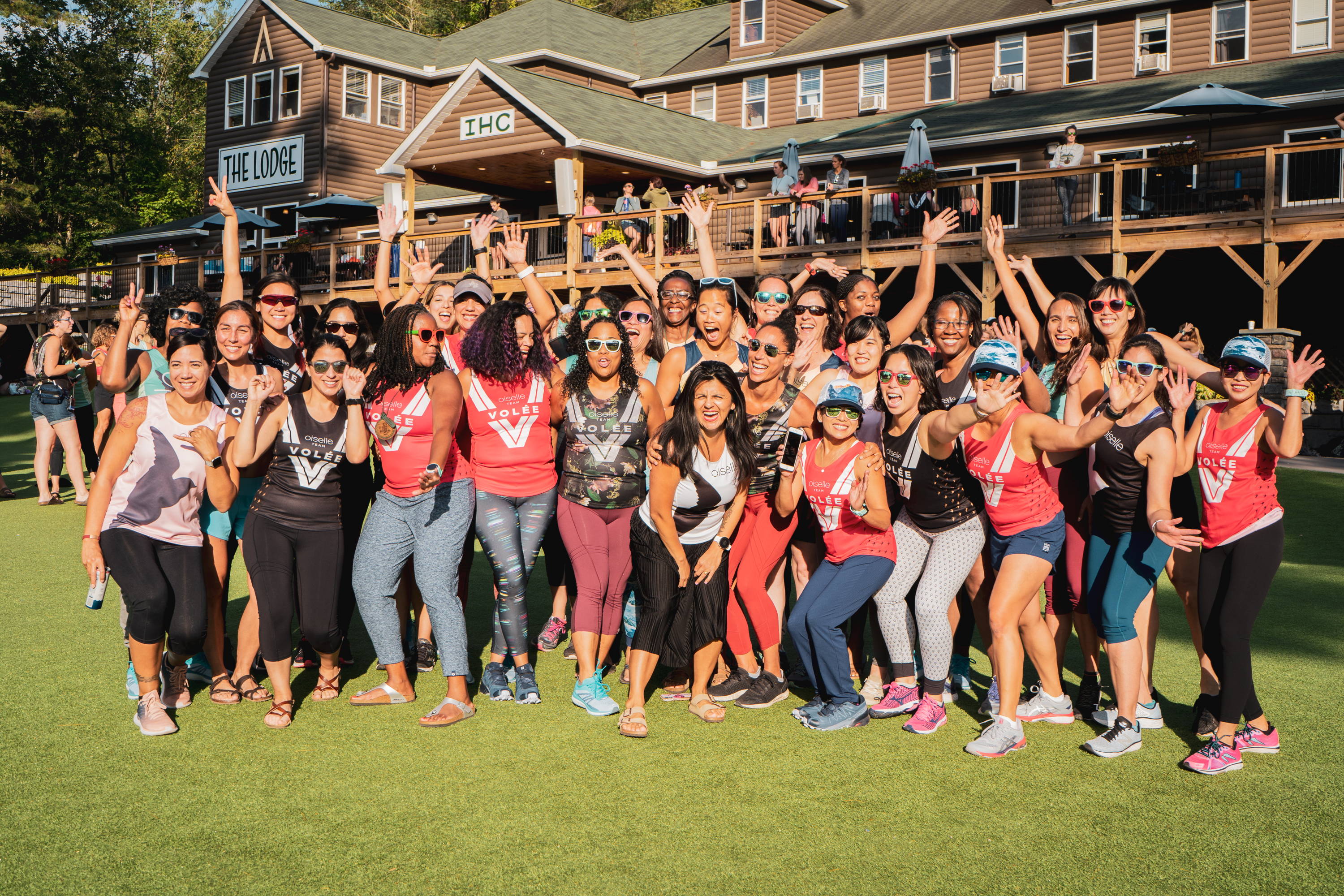 If the App is the heart of our community, then our large team events are the soul. You might have heard of the infamous OIselle fashion show and dance parties at major running events, and my favorite event of them all is coming back this fall. Birdcamp 2022 our magical Volée weekend will be back and better than ever. Not only will we be celebrating, moving and learning together, we've got a few surprises for you. An AMAZING swag bag including an Oiselle Lux Robe and Sport Sandals, and goodies from our camp partners like Salomon, Nuun, Spring energy, Period.co, Noso, Picky Bars and more.

In addition to all the running, hiking, and swimming your heart desires, weekend activities include a live podcast recording of Grounded Podcast with Dinée Dorame, a pre-release book tour stop with Alison Mariella Désir and Lauren Fleshman. Track workouts with the Littlewing team, and morning walking meditation with Jenna Fesemyer. Did I mention there will be LOTS of time for fun and for meeting new life long friends? I can't spill all the secrets here, but just know it's a weekend trip you'll never forget. You have to be a Volée member to attend Birdcamp, so if you are interested in attending this epic weekend, join us on the Volée during this April opening.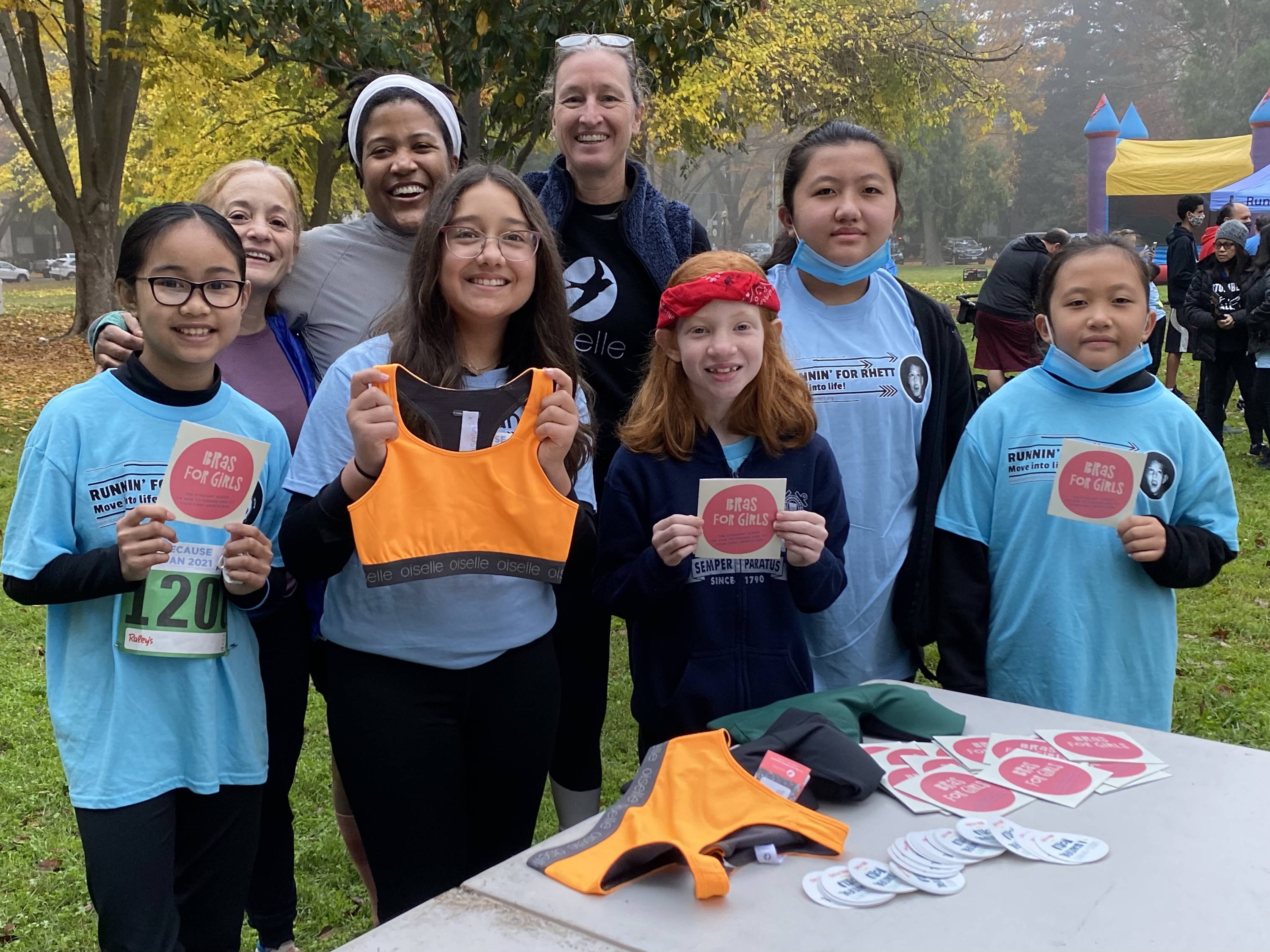 But if I am honest, one of my favorite ways we create community on the Volée is by celebrating and supporting Girls in Sport. Every Volée membership provides funds to donate a bra to the Bras for Girls program. Bras for Girls donates new, high quality sports bras and breast development education booklets to girls in need, ages 8-18. Recipient programs include sports teams, school programs, community programs, and other initiatives that elevate girls' access to sport. It really doesn't get much better than knowing your dollars are putting so much good back into the sport.

This is your invitation to get in here and be part of this truly amazing community. Let's come together - join us now in the Volée. Memberships are available 4/21-4/29.