Kara Goucher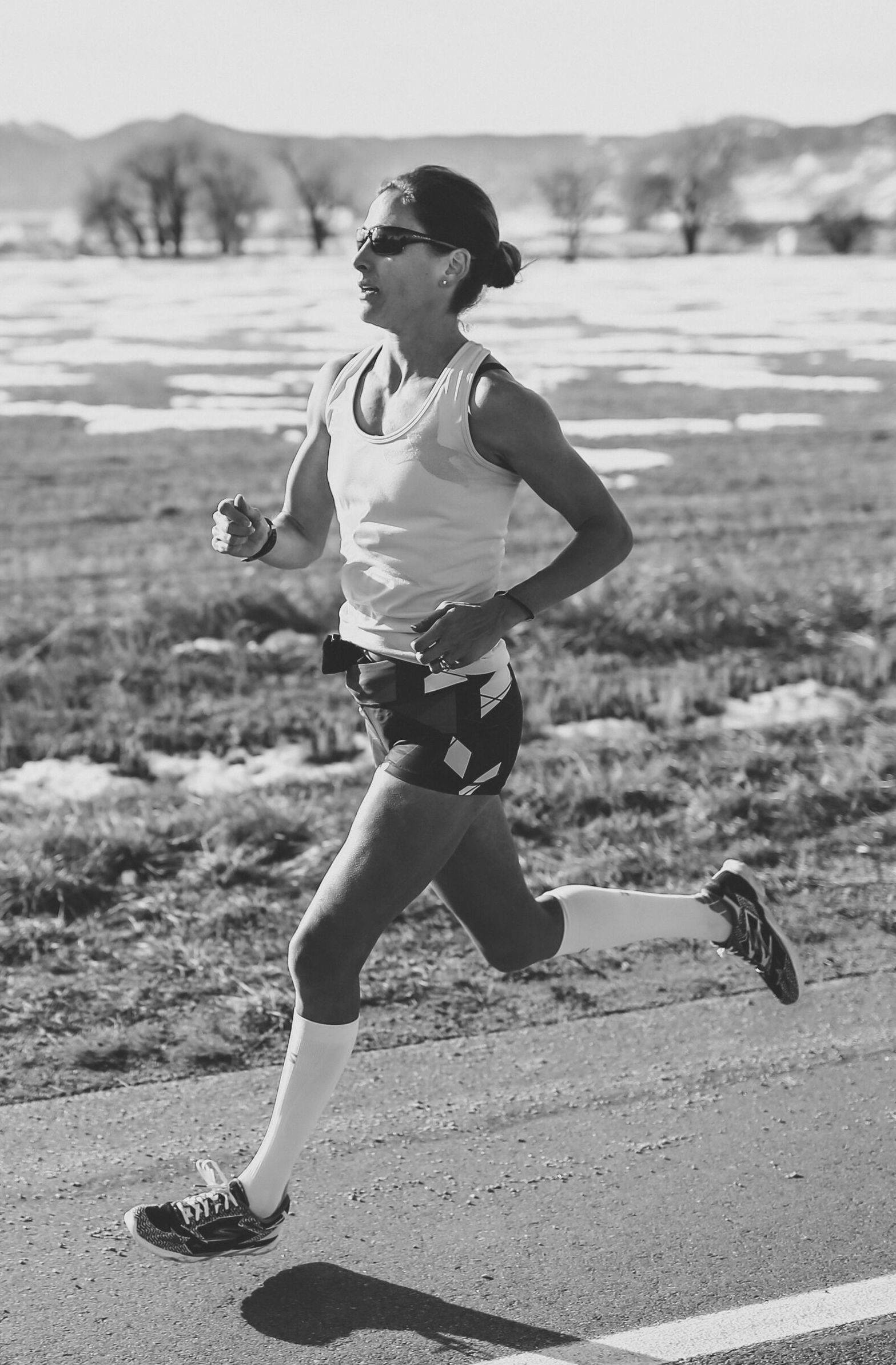 4:05:14
14:55:02
30:55:16
1:06:57
2:24:52
2016 OLYMPIC TRIALS MARATHON - 4TH
2015 ROCK AND ROLL SAN ANTONIO HALF MARATHON - 1ST
2013 BOSTON MARATHON - 6TH
2013 USATF CHAMPIONSHIP 10K - 5TH
2012 OLYMPIC TRIAL MARATHON - 3RD
2012 USA HALF MARATHON CHAMPION
2012 OLYMPIC MARATHON - 11TH (2:26:07)
2011 BOSTON MARATHON - 5TH (2:24:52)
2009 BOSTON MARATHON - 3RD
2009 CHICAGO HALF MARATHON - 1ST
2008 OLYMPIC TRIALS 5K CHAMPION (15:01:02)
2008 OLYMPIC 5K - BEIJING - 9TH
2008 OLYMPIC 10K - BEIJING - 10TH
2008 NEW YORK CITY MARATHON - 3RD (2:25:53)
2007 WORLD IAAF CHAMPIONSHIP 10K - 2ND
3 X NCAA CHAMPION - 2000: 3K,5K,XC
7 X ALL AMERICAN: 2 CROSS-COUNTRY, 5 TRACK AND FIELD
1999-2000, 2000-2001 UNIVERSITY OF COLORADO FEMALE ATHLETE OF THE YEAR
2001 UNIVERSITY OF COLORADO FEMALE CAREER ATHLETIC ACHIEVEMENT AWARD
Kara Goucher needs no introduction, but we're going to brag on her anyway. One of the most accomplished US distance runners in history, Kara authentically loves to run and connects with runners regardless of their pace or background. She has proven herself an even more powerful human off the track. Kara was one of the early whistleblowers on doping violations within the Oregon Project, testifying before USADA on multiple occasions and ultimately helping lead to the coach's ban from the sport and disbanding of the group. As part of the Clean Sport Collective, Kara co-hosts the Clean Sport Collective Podcast to elevate clean athletes and fiercely fight doping in sport. Kara holds retreats for girls and women to encourage them to embrace running and to work to lift up their communities. Kara is also a human rights advocate, and is a role model for all of us on how to use a platform for good.
Why do you run?
I run for freedom. Running has always been my sanctuary. A way for me to connect to myself and to recenter myself.
What is your superpower?
Not very exciting but I think my superpower is empathy. It has helped me so much in understanding people, and especially those that have hurt me. It has helped me to think of people in a much richer context. I feel lucky to have been born with it.
How did you get into running?
My grandpa got me into running. He was a lifelong runner- not racer. He loved the movement and how it helped his headspace. 8. That you will be on this journey for life. There will be ups and downs but you will continue forward. It will change your life and always will be an important part of who you are. Keep going.
What is your favorite #flystyle?
I love the O-mazing style - whether it's the tight, short, or stride short mini style! I love the fit and the pockets on the waist for my gels, car keys, toilet paper, and mask!
Check out Kara's go-to flystyle here.
What is your earliest sports story or memory?
I was playing soccer with my dad as soon as I could walk, but my first running memory was with my grandpa when I was six. We were at a mile race and I got tripped at the start and fell hard and scraped my knee. My grandpa thought I'd want to go home but instead, I freaked out that we gave everyone a head start! That was the first sign of my competitive instinct.

If you could give one piece of advice to a 12-yr old girl, what would it be?
Be kind to yourself! You are at a wonderful age where you can try so many things. Don't be tied down to anything yet, be free to explore who you are and what you love. And when your body starts to change, don't fight it. Wait and treat it well. When you get through it you will have a new strong body that will take you so far.
Passions/jobs/joys outside of running:
I love calling races, reading, cooking and spending time with my family.