The Runaway Bride dress was a classic Sally B. idea: an athletic bridal dress that could be worn for those during-marathon wedding moments. After the dress helped put Oiselle on the map in 2009, the design team revamped the dress and created a whole collection (bridesmaids dresses + groom's shirt!) for 2015. For this latest 2020 update, hear from Sally and the design team on their inspiration!

"It's 2020 and we wanted a modern bridal collection. In other words, lots of non-binary choices. We emphasized shorts (over a dress or skirt), but also gave the option to add femme flair with the Tulle Skirt and Veil. We combined fabrics, with our Plya Compression and Kara Mesh, for beautiful layering, plus lots of mix n match options. And the details! Like the hidden ring pocket in the shorts. And the soft waistband of the tulle skirt.
Haute Volée athlete Karelle Edwards, who is getting married to her fiancé Da'Mon in 2021, AND was on Say Yes to the Dress was stunning in all the pieces, including signature athlete moves that had is all in awe.
Thankfully, Oiselle's Kim Aubert had an end-of-summer wedding, and we were so honored that she took the Runaway Bride styles for a spin in Utah, among the gorgeous red canyons and clear blue skies!
Bottom line, we know athletes like to include that part of themselves - their sporty side - when they get married! And we're here for it, always. Plus, love is a marathon. Per usual, embrace the moment, keep going - and have fun along the way!"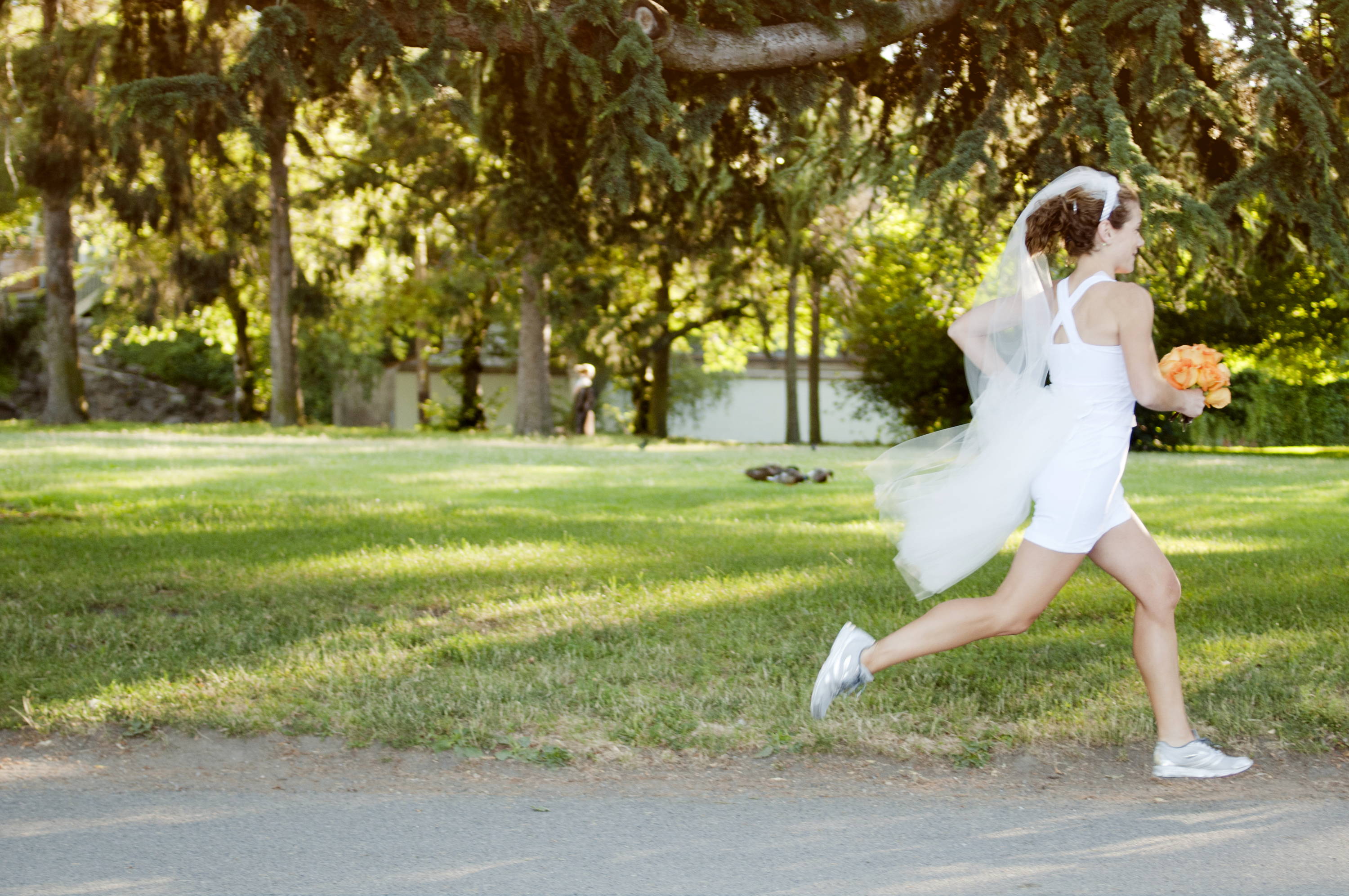 2009: Runaway Bride at Greenlake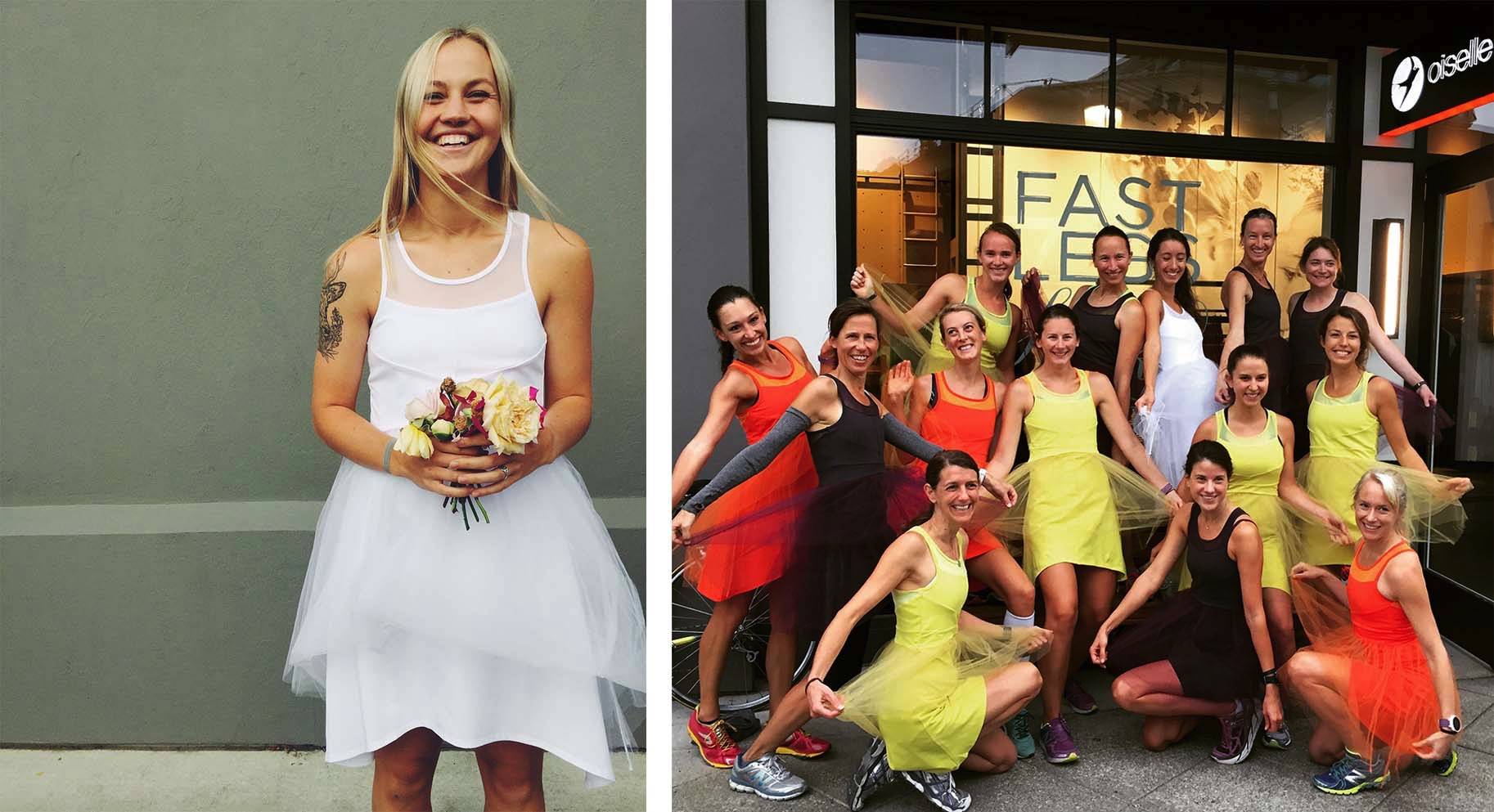 2015: Runaway Bride... plus Runaway Bridesmaids!
---