For runners, any season can be shorts season. They ARE the definitive stride out, run free garment. And they're the genesis of Oiselle. We live to design, produce (and wear!) great running shorts.
We're here to help you go long with your shorts game. Our goal is to offer something for everyone. There's different shorts for different bodies. There's shorts for all kinds of weather. There's shorts for different distances, types of runs, and races. There's shorts for going fast, and working hard. And there's shorts for being chill.
Good news: this is our best and brightest season yet. In addition to a whole range of styles, lengths, pocket levels and fabrics, our extended sizes collection is growing too, with sizes 2 - 24/26 now available in many of our best-selling shorts. (Shop all shorts available in extended sizes.)
Hop in, stride out, and fly free! And as always, if you have any questions, we're here to help. Email us at hello@oiselle.com and we can get your shorts story sorted.
THE MID-LENGTH SHORTS
These are the goldilocks of the collection… not too long, not too short, just right.
Mid-length inseams. Pockets across most styles. Super stretch knits + stretch wovens.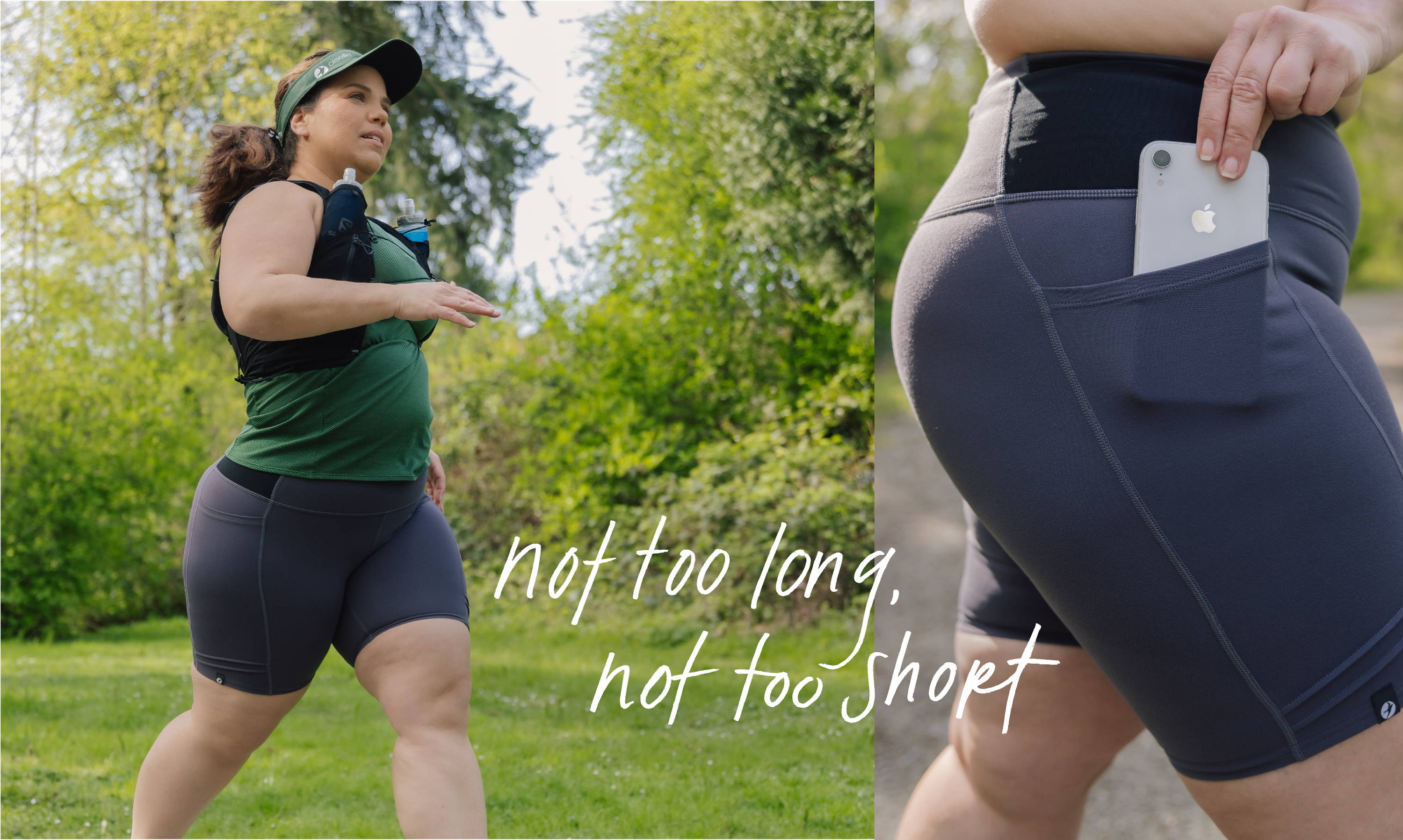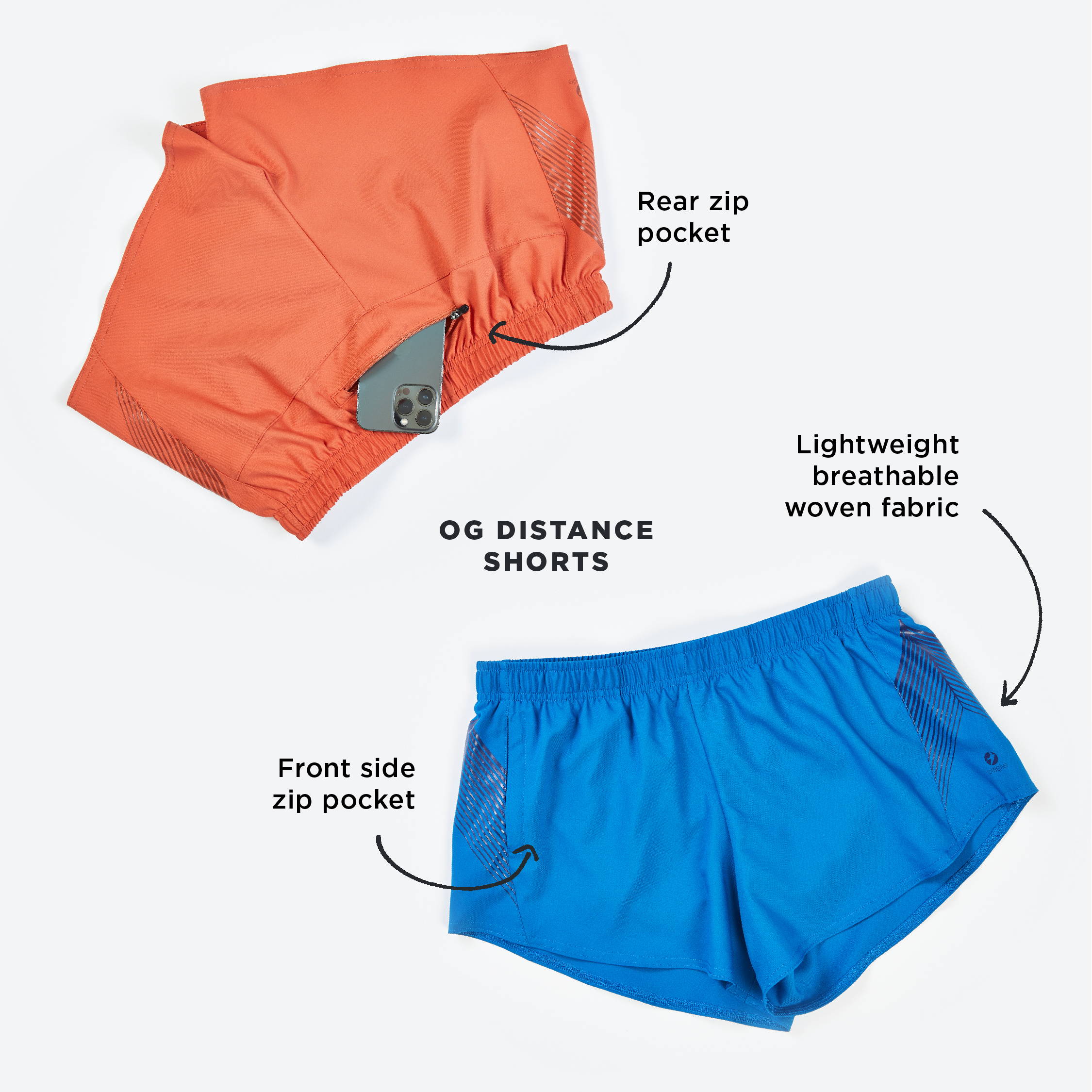 For that classic running short, look no further than the OG Distance Shorts or the Flyout Shorts. Both have that loose (but not too loose) fit, for full range of motion. Plus discrete pockets for carrying your things.
And of course, The Roga Collection. The queen of all running shorts, the Roga - in all its iterations - is beloved for being the semi-fitted super shorts, lots of pockets, a smooth flat waistband, and a 4-way-stretch woven that is as beautiful as it is durable.
The Pocket Jogger Collection is also ideal for mid-length lovers! The original Pocket Joggers have a 5.25" inseam, but there's also the Mid-Length Pocket Joggers at 7" (and even longer, too!)
THE SHORT SHORTS
Oh that full legs-out feeling! Great for hot climates, indoor workouts, or racing, short shorts have a place in our run-love closet. The key to success is in the thoughtful design and details. Rise, inseam, rear shaping, leg opening… all make a big difference in terms of fit, and staying where you want them!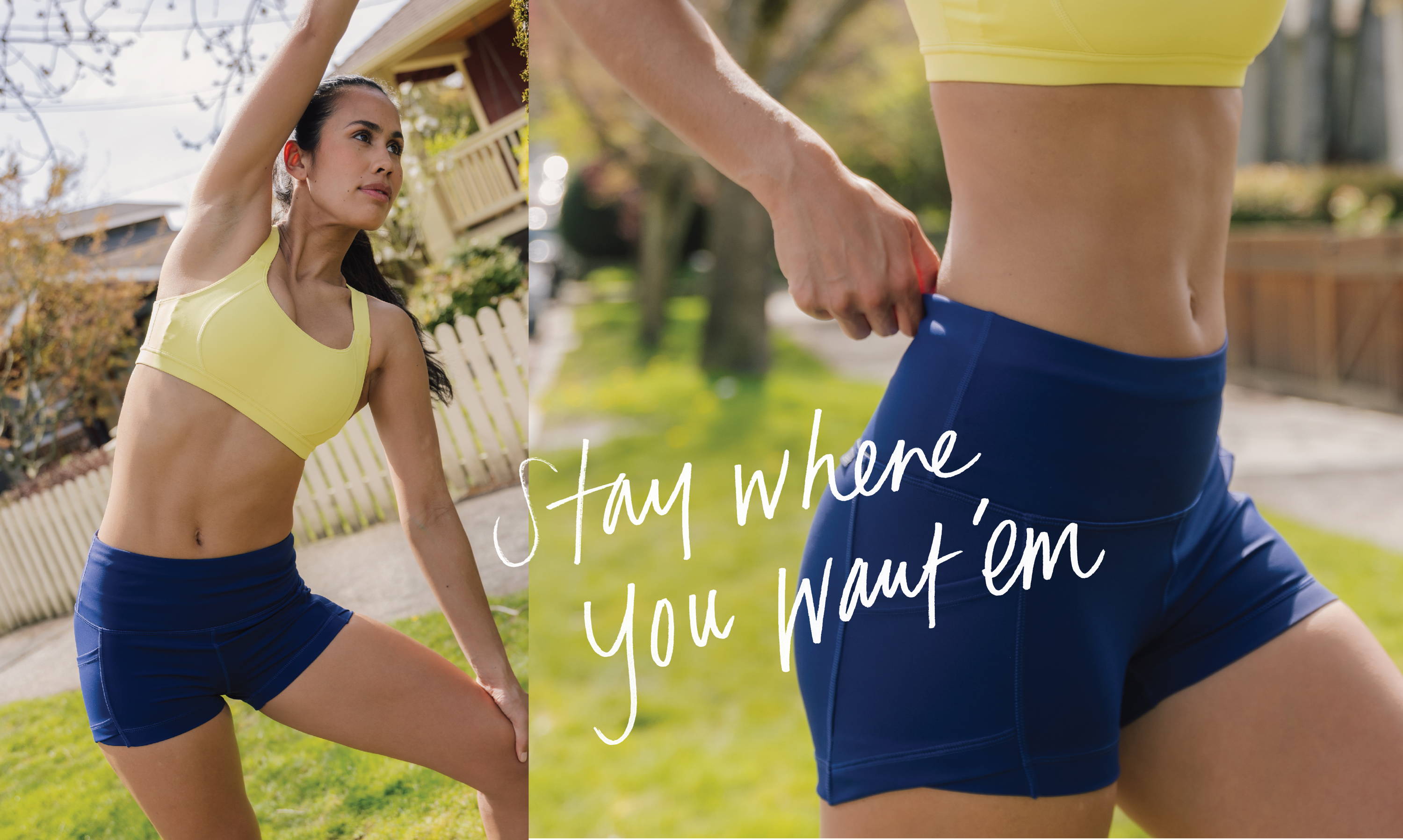 The original go-fast shorts that are non-compression, look no further than the Mac Rogas or Mac Toolbelt Rogas - for when you need to carry gels or extra items.
When less is more, definitely consider the Seamless Shorts Collection, which, in addition to a range of inseams, also keeps things really simple. High waisted, smooth and supportive, these are the shorts that stay where you want them, ready to work hard, or lay low.
New to the shorts family! The Dart Shorts Mini are unique in their design, with a good amount of coverage in the rear, and two drop in pockets at the sides. Even when you're a short shorts lover, ergonomic design matters.
THE LONG LENGTHS
Coverage, support, more pockets… whatever the reason, long shorts lovers rejoice. Our collection is more expansive than ever before!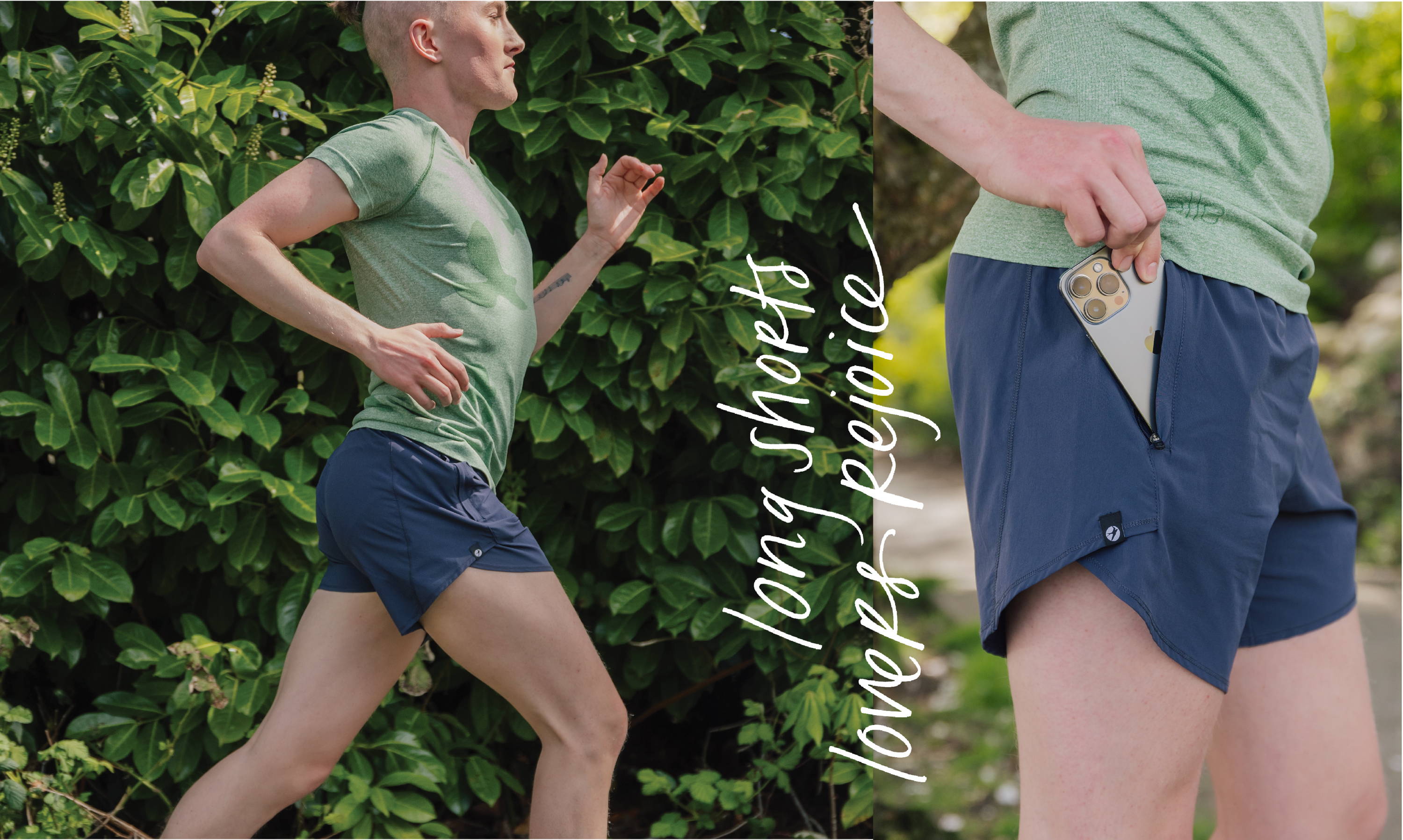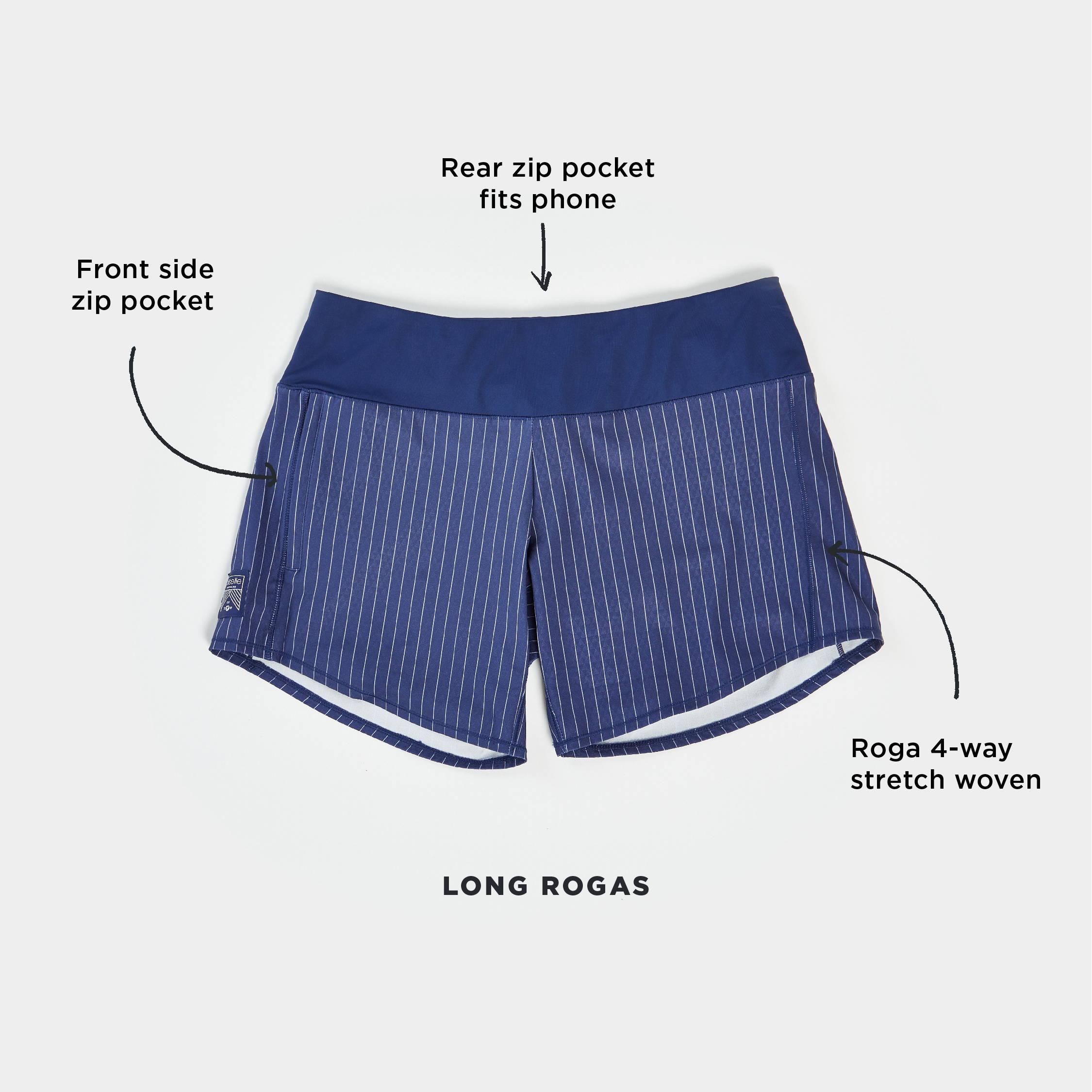 A new long shorts callout this season are the Long Seamless Ribbed Shorts. These are the ultimate simplicity in a garment. High waisted, in a thick (but not too thick) rib, they fit like a dream, and give you plenty of coverage for any kind of workout. Looking for something just a little longer? Also try the Longer Seamless Ribbed Shorts.
Not to be overlooked! Two very popular longer shorts include the Long Featherweight Rogas, in a lightweight, semi-fitted 4-way stretch; and the Long Pocket Joggers, with five pocket options, making them a favorite for long runs, trail runs, hikes, and more!