We're back with another exciting "Who is..." blog. This week, we're profiling someone who has had many roles at Oiselle, Hannah Calvert. If you've made a purchase in the past few years, you are probably familiar with her megawatt smile, but what you may not know is that she ensures all orders get to your mailbox. It all started with a letter, and five years later her love for this company is stronger than ever. Get to know our Operations Coordinator - Hannah Calvert.

How and what led you to Oiselle?
I was running at a college cross country meet in Seattle and there was a team of women racing in Oiselle singlets. I remember being intrigued by the fact that there was a post-collegiate team of all women racing and tearing it up. After the fact, I came across an article where Lauren Fleshman was talking about Oiselle. Since she was a huge role model for me throughout college, it led me to research the company. Long story short, I found out my coach Audra Smith had some friends who worked for Oiselle and she connected me with Kristin Metcalf at a UW indoor track meet about 10 minutes before my race. I was so hyped about the conversation I went on to run a 3k PR so definitely a great sign of things to come. To follow up, I wrote a formal letter (practically an essay haha) to Oiselle stating why I felt so strongly about working at the company. After receiving the letter they very kindly let me know they didn't have a formal internship but did have an opening at the store which I jumped on right away.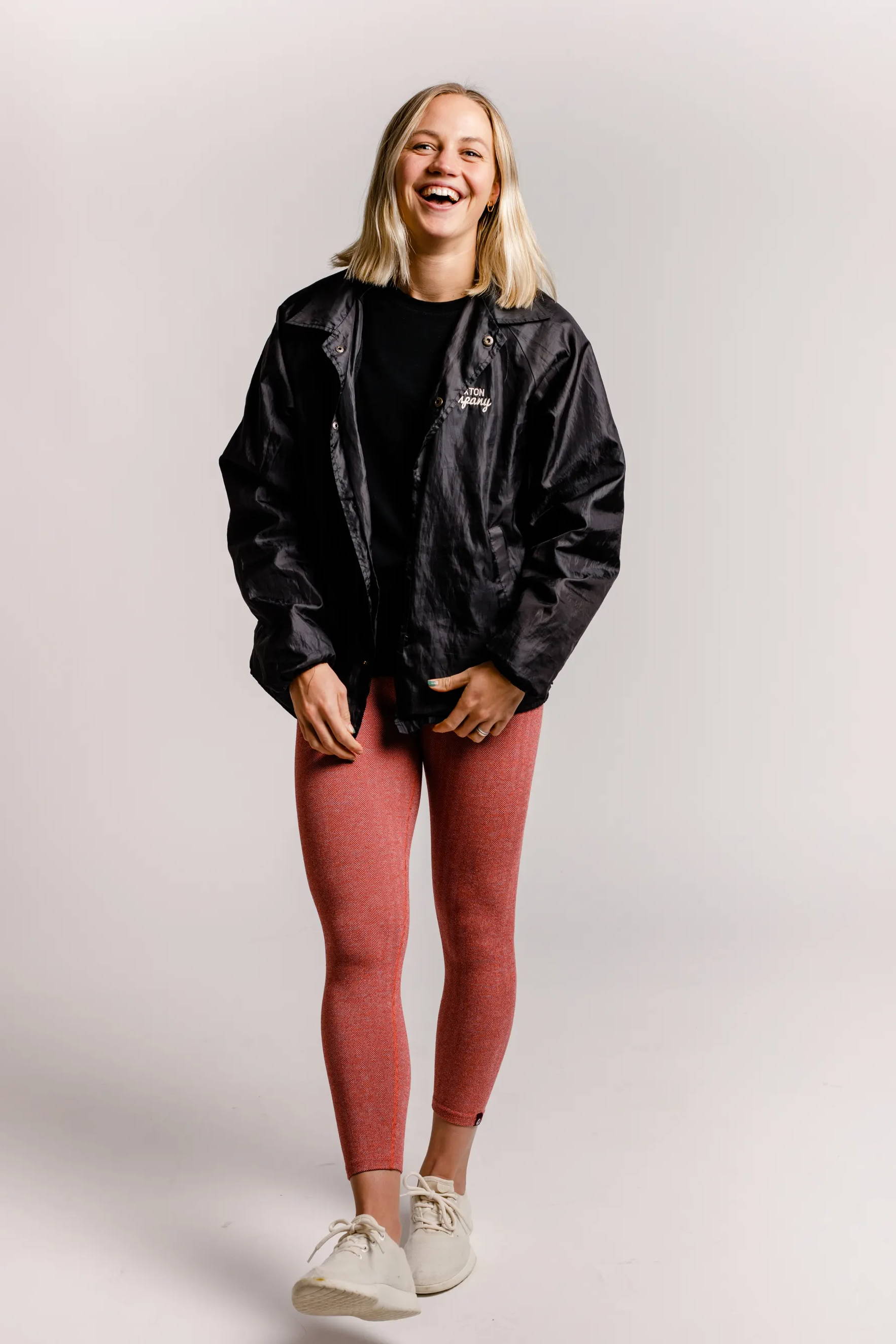 Can you share a bit about your career path at Oiselle? What did your first role look like here at the Nest?
I started at the store because that's where the open door was. Then one thing led to another and I went from working at the store to working at the store while adding in some office internship hours, to then being offered a full-time marketing position after graduating. My first role at the Nest centered on blog creation and assisting in a few different marketing areas like photoshoots, digital acquisition, and public relations. Fast forward five years later and I'm now working in operations! Looking back, I see how each previous position has helped me go into operations with a more holistic view of the company, but admittedly there's still so much learning left to do.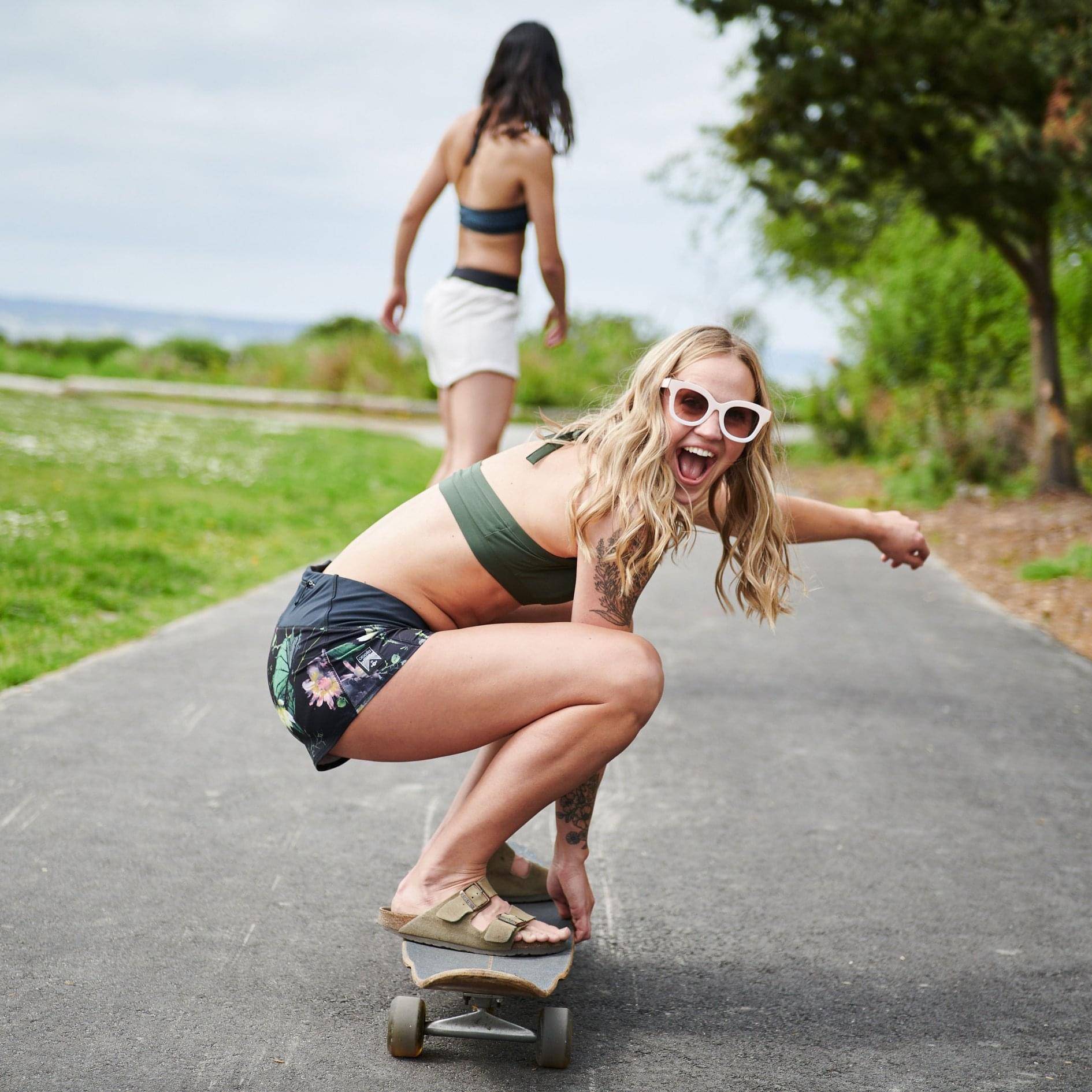 Most of our customers might agree that you now have one of the most important jobs in our company - managing our warehouse team ensuring orders are processed promptly. With various shipment delays and quarantine restrictions, what has been the biggest challenge you've faced over the past year? How did you navigate through those challenging days?
Oof the biggest challenge was switching to a new warehouse management system the same day Washington's stay-at-home order began, and ultimately the start of our life in a pandemic. It was a big technology and workflow change for our warehouse team and ideally, I would've been on the ground with them helping and answering questions. Instead, the warehouse floor lead and I were constantly calling each other and passing screenshots back and forth. On top of that, the warehouse team was drastically reduced in size to ensure safety, so they were juggling learning a whole new process, with 1/3rd of the team size, and an increase in volume since the demand for running clothes was high in those spring quarantine months. But with that being said, I can't pass up the opportunity to highlight how amazing our warehouse team is, they are an extremely dedicated team who always goes above and beyond to overcome any challenge they are faced with.

Sounds like you've pivoted a bit in your work here at Oiselle. You've taken a few leaps into new roles, first with the marketing team and now with the company operations. Was there anything that helped you get over that inevitable "fear" of taking on a new challenge?
Right off the bat, I think of my coworkers. Our president, Atsuko, first came to me asking if I would ever be interested in operations. Her faith in me gave me the courage to make that initial jump. Beth, who trained me for the role also did an amazing job expanding my toolkit, so I felt prepared for the transition and she's been my go-to mentor to this day. Lastly, I've always been a fan of role players on teams, you know the player who doesn't have all the flash but finds the holes on the team and fills them. There was a big need in our operations team and I saw that as my chance to be a critical role player which also got me excited to make the transition.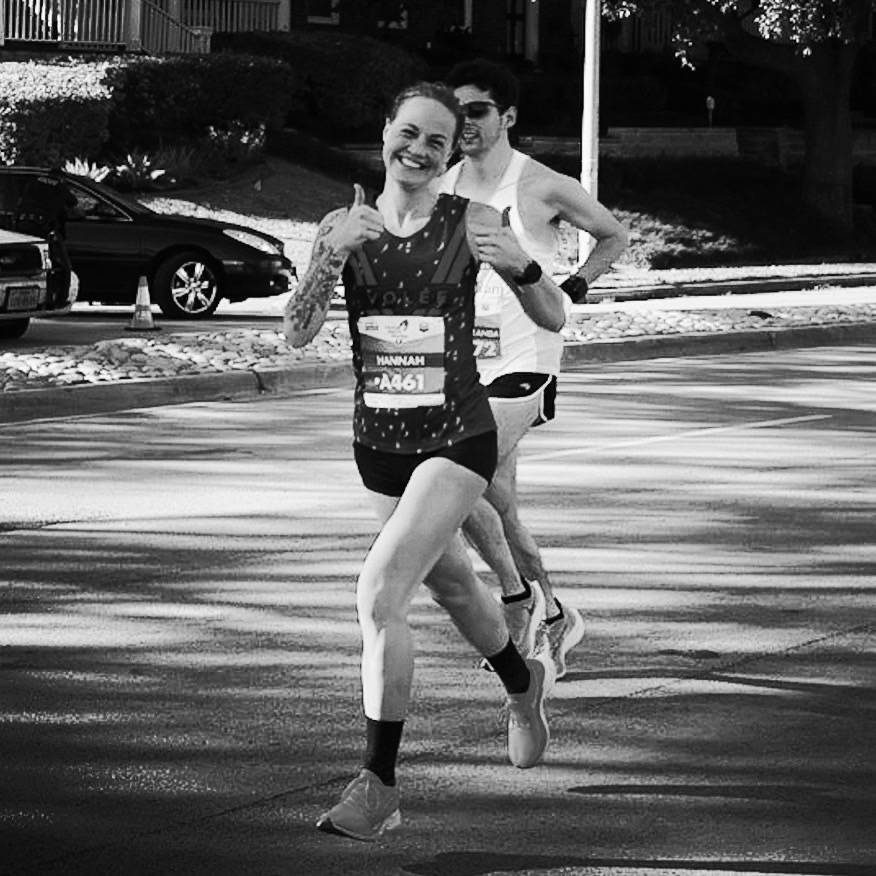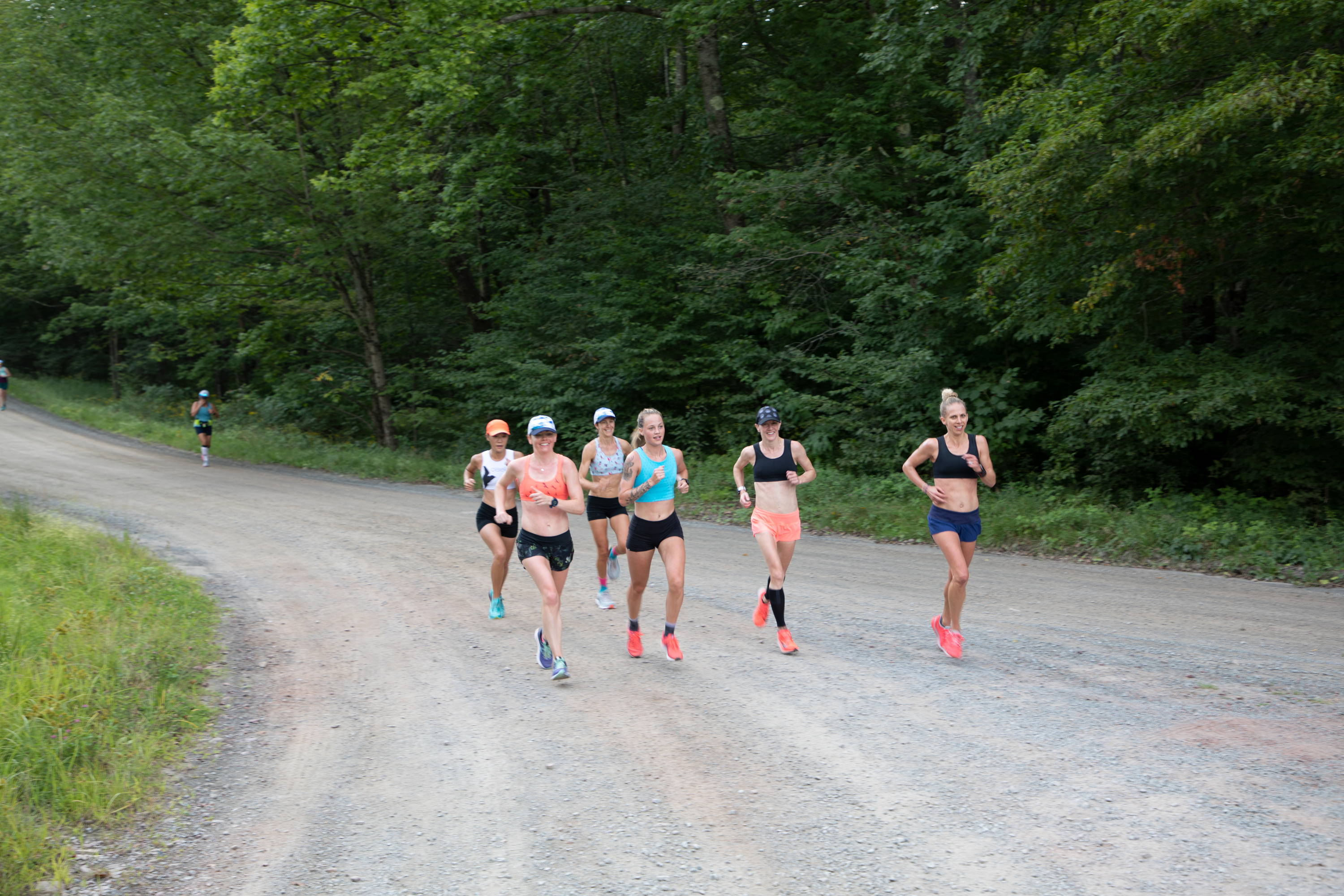 Speaking of leaps, do you play any sports? What's your earliest recollection of you coming into contact with the world of running or sports for that matter?
Well based on my last reply I'm sure you can guess yes haha. I grew up playing basketball, soccer, and golf, but basketball was always the main one. My first "aha" moment in running would have to be when I did the middle school P.E. mile. The P.E. teacher kept urging me to slow down each lap insisting I would burn out but instead I went on to run a 5:50 mile and was like wow that was so fun! Funny enough though, basketball continued to be my year-round sport of choice so I didn't run track until my sophomore year of high school, and cross country until my junior year of high school.

Being a Washingtonian I assume you love all things outdoors. Which do you like better, snowboarding or skiing?
Big skiing fan! My dad and brother are also super into skiing, my husband's family loves skiing, and my husband is on Ski Patrol, so it holds a special place in my heart. I have so many great family memories at the mountain and will continue making memories there for a long time to come. That being said, some of my favorite female professional skiers also shred on a snowboard so I've always wanted to be able to do both.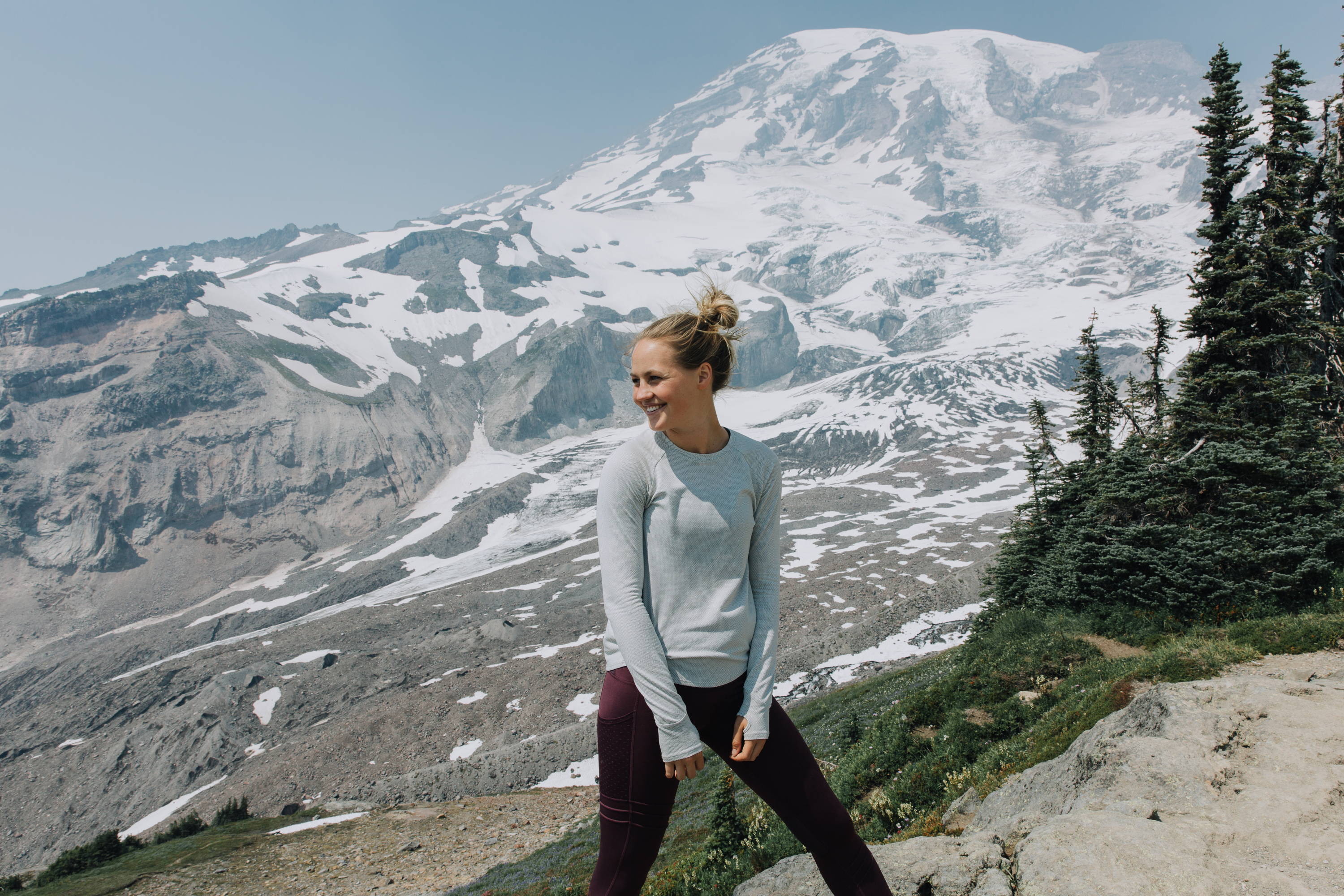 Since snacks are life..tell me, what is your favorite post-workout/outdoor activity snack?
Oh, my second breakfast? My snack always turns into another full-blown meal like a big ol' egg sandwich or pancakes. Did I eat a meal two hours earlier before I went on my run? Sure did. Will I eat another meal directly after my run? Sure will.

I've spied a dog in some of your Oiselle modeling moments. Tell us the scoop about this little nugget of yours.
That's my sweet dingo Lenny! He's a rescue from Texas that joined our family over 3 years ago. The vet once told us that on a sensitivity scale from 1-10, 10 being the least sensitive, Lenny would be a 1… and that's the best way I can describe him hahaha. Luckily the flipside to his sensitivity is that he is extremely loving and will do an epic singing bark anytime he sees someone he's been missing.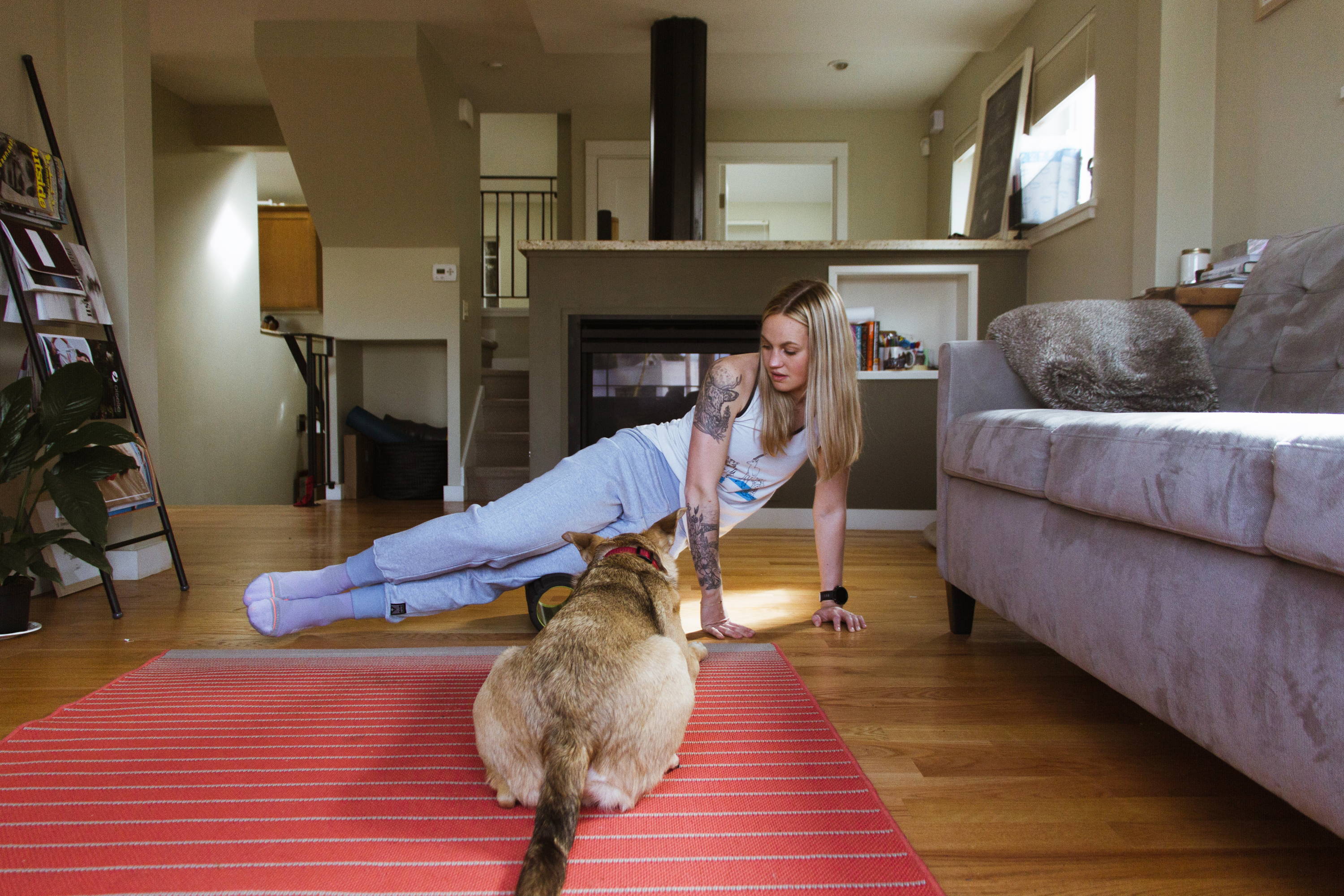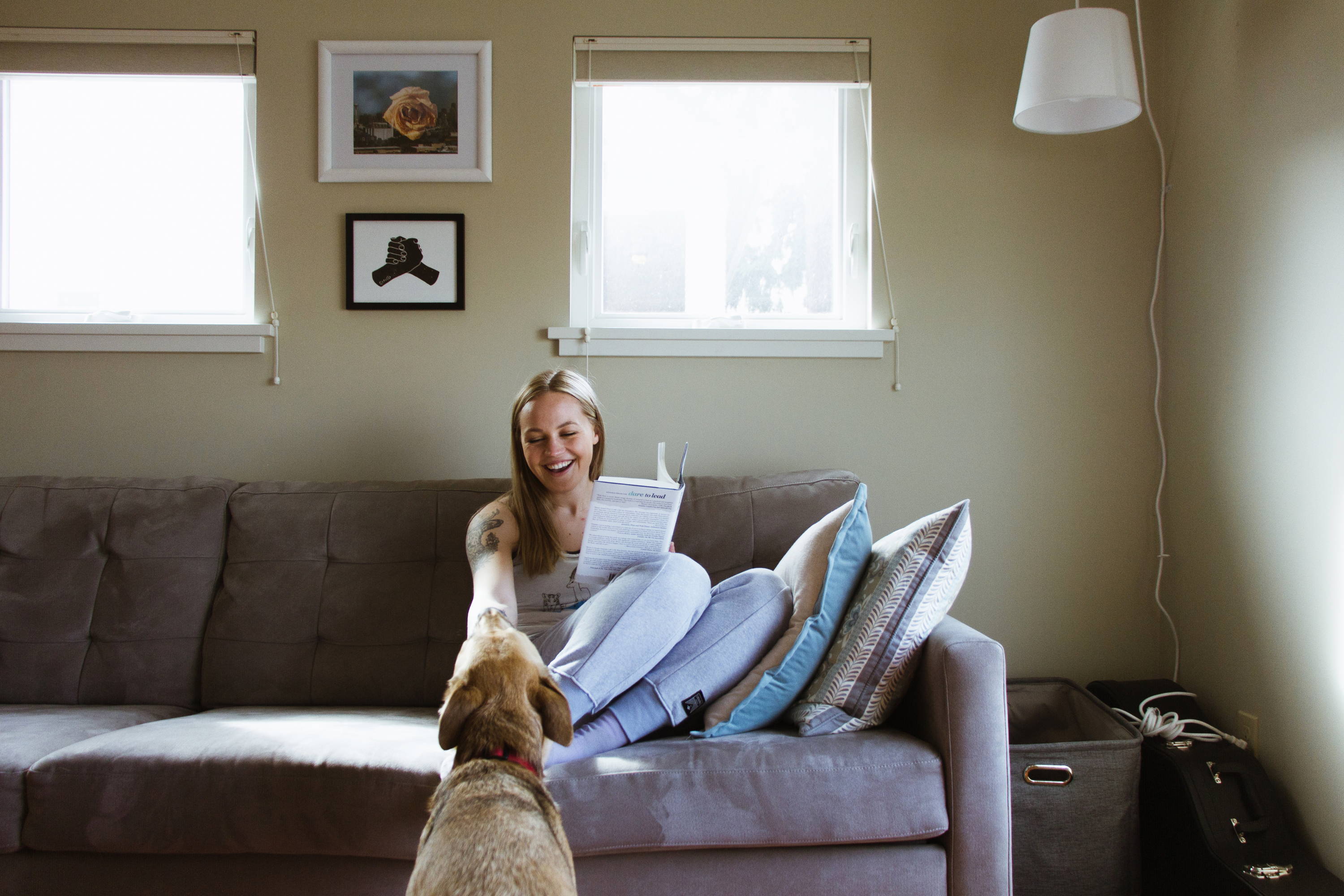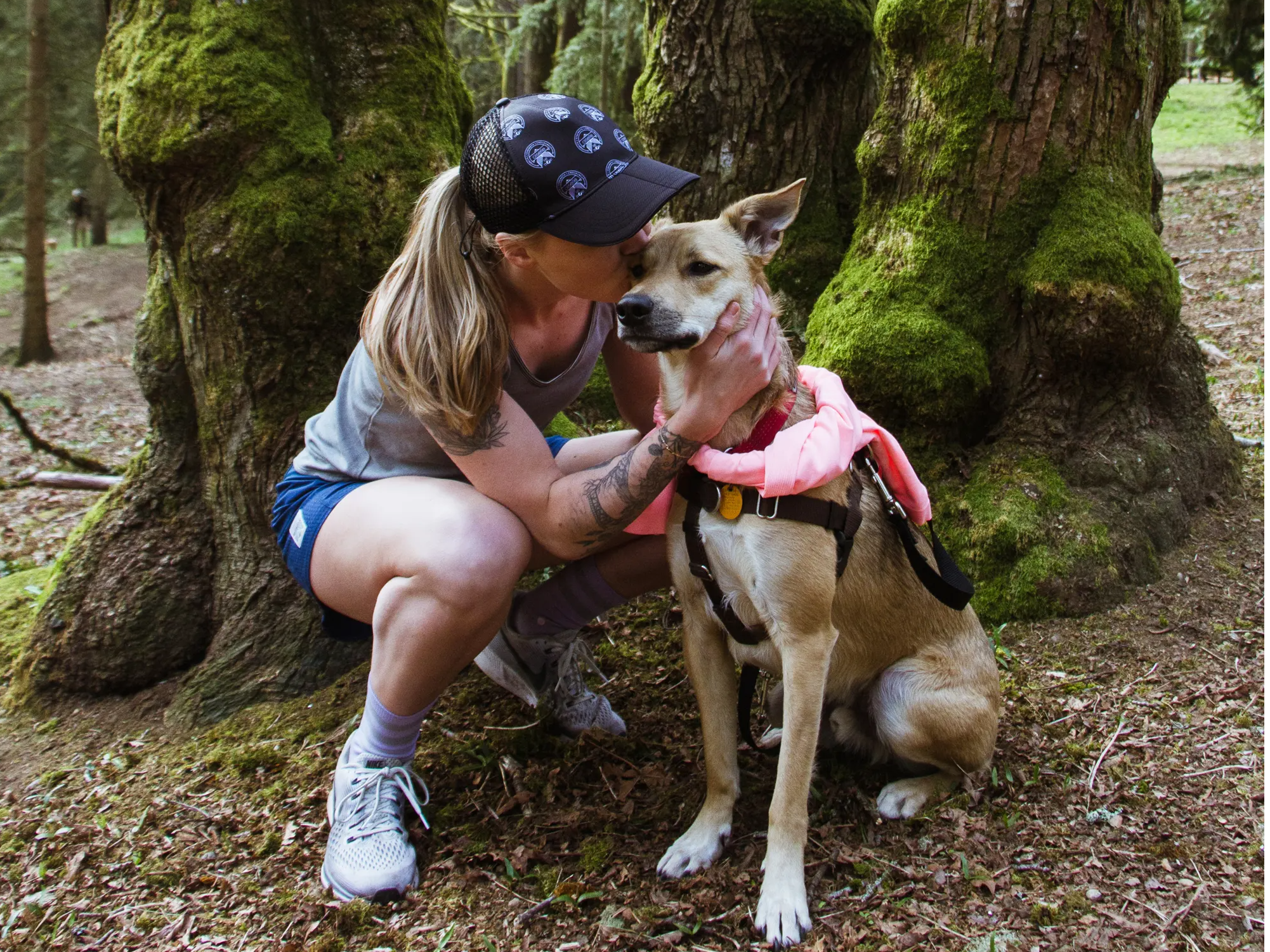 Ok, time for a few quick-fire questions to help us get to know you a bit better:
If you could bring back any fashion trend what would it be?
Has Gen Z left us any fashion trends to bring back?

What's your favorite tattoo?
It's a tie between my badass cat lady and the holding hands one on the back of my arm. Both done by Sara Purr – check her out if you're in Seattle.

Would you rather be an Olympic gold medalist or an astronaut?
Olympic gold medalist hands down. I hear claustrophobic people don't do well in space.

Do you have any hidden talents?
12/10 wedding guest. I will not let you down on the dance floor.

What three words best describe you?
Outgoing, disciplined, all-in (sometimes to a fault haha)

What's the best piece of advice you've ever been given?
"Pull your head out of your ass!" – My dad accidentally yelled that at me when I was younger and was about to walk behind my brother swinging a golf club and it immediately became family lore haha we could never let it go. I have airhead tendencies, so I have to remind myself of this phrase often. Not to mention there are so many ways to apply that little phrase – Have I looked outside of myself? How am I affecting other people? Have I tried to unearth my ignorance and prejudice? Not bad advice.