Brenda leads our local Thursday Night Flight Club at our Seattle Flagship Store and writes an email to the group each week. The emails are normally about events of the week plus running routes and occasional streams of consciousness filled with humor. But this week was different, so we are sharing it here.
Evening friends,
Anyone still up? I guess a better question would be who's actually sleeping through the night these days, am I right? I was already a terrible sleeper way before this pandemic broke out and just when I thought I had a handle on my insomnia (thanks to modern-day drugs), we got pregnant. And the docs were like, "Yeah, we can't have you taking your Prozac anymore. We know it's really helping you manage your anxiety," which was leading to insomnia and so many other health issues, "But we don't really know how these drugs affect pregnancy, so no more happy pills for you. Okay?"
Yeah, not okay, but did I have a choice? Here I was, elated to finally get pregnant and the very drugs that I'm convinced helped me get pregnant were now being taken away. Okay, no big deal. We can do this. It's just nine months. I battled with bouts of anxiety, depression, and severe anxiety most of my life. What was nine months?
Fast forward to our first ultrasound where we discovered we were having twins. No medical intervention, just one of life's little miracles. Right? Enter hysterical laughter followed by three days of sheer panic and some joy because, hey, double the blessing, right? No problem, we got this.
The first trimester goes by without a hitch, despite being told repeatedly that this pregnancy was high risk. For starters, at 39 I was already labeled Old AF by the medical profession. They call us preggo ladies over 35 "geriatric," so, lovely, huh? I guess my old-ass eggs took offense to that, decided to become magicians at the eleventh hour, and split into two. Shazam! Enter identical twins with a shared placenta. It's like we were winning the high stakes lottery, but not one we had in mind. Okay. Okay. I feel fine. My body can do this. We got this. 
For starters, at 39 I was already labeled Old AF by the medical profession.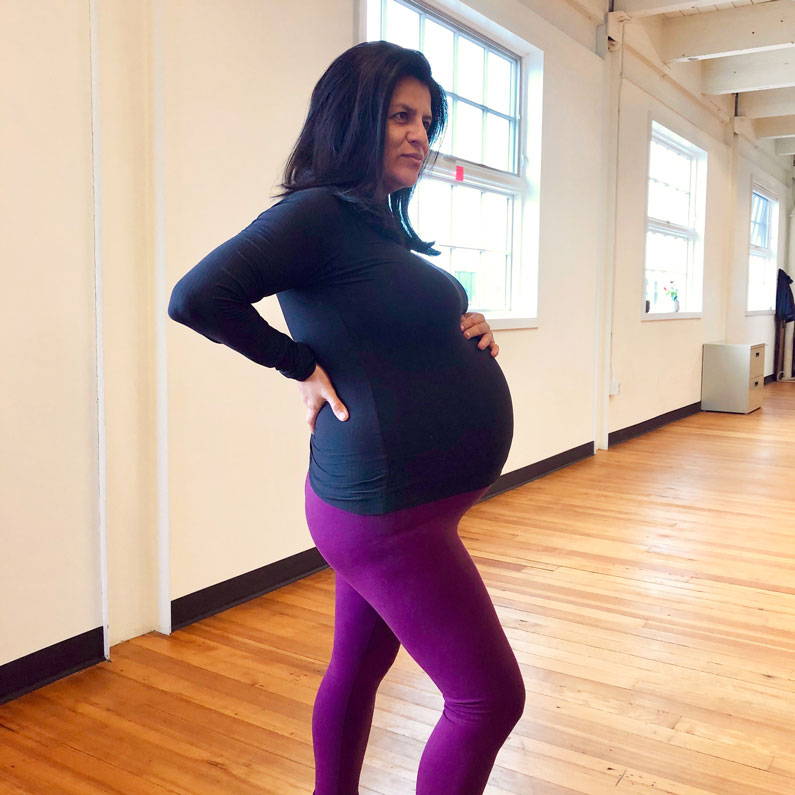 Then week 20 rolls around, and the fun keeps coming at an unprecedented pace. I was somehow tossed onto a rollercoaster I didn't even know existed or had any interest in riding. LOL. (I'm afraid of heights and hence don't care much for roller coasters. No thank you!) Turns out that the babies that were once thriving and growing beautifully at 18 weeks decided they were gonna act up from here on out. One baby kept growing nicely (Baby B), while Baby A kinda started to lag behind. Okay. Okay. Smiling through the rest of that appointment, putting on a brave face, only to lose my shit shortly after walking out and getting in my car. Mayday, mayday -- we don't got this!! 
Every-other-week appointments become weekly appointments. More inconsistencies begin to show. I'm gonna spare you all the medical terms because ain't nobody got time for added stress. LOL. Long story short, Baby A is simply never gonna catch up to Baby B and now there's concern the babies may develop twin-to-twin transfusion. Emotions officially on overdrive.
Gutted. I dig as deep as I can to stay strong, but truth be told, I've never felt more vulnerable and afraid in my life.
Week 24 rolls around and my heart is in my throat. We get admitted for the first time because Baby A is still acting up and making everyone nervous. So they gave us a round of steroids in case things go south. I am beyond devastated. Gutted. I dig as deep as I can to stay strong, but truth be told, I've never felt more vulnerable and afraid in my life. (Like, ever, and I grew up with an abusive, alcoholic father. Just so you get the picture.)
We make it through week 24. Twin-to-twin transfusion is ruled out. We get released from the hospital and I feel shattered both physically and emotionally, but thankful that our babies didn't have to come out yet.
Fast forward to today, and guess who's back in the hospital? We are! Whatta ya know. Baby A coming in hot with the drama again. Now there's a new development where Baby A's blood is not flowing properly, and, since these babies are connected, if one baby develops an issue, the other baby doesn't have an option to sit it out. Next up, another round of steroids, more monitoring, poking, prodding, ultrasounds, and my favorite part, the waiting. The unknown in overdrive. Oh yeah, and in the middle of a pandemic.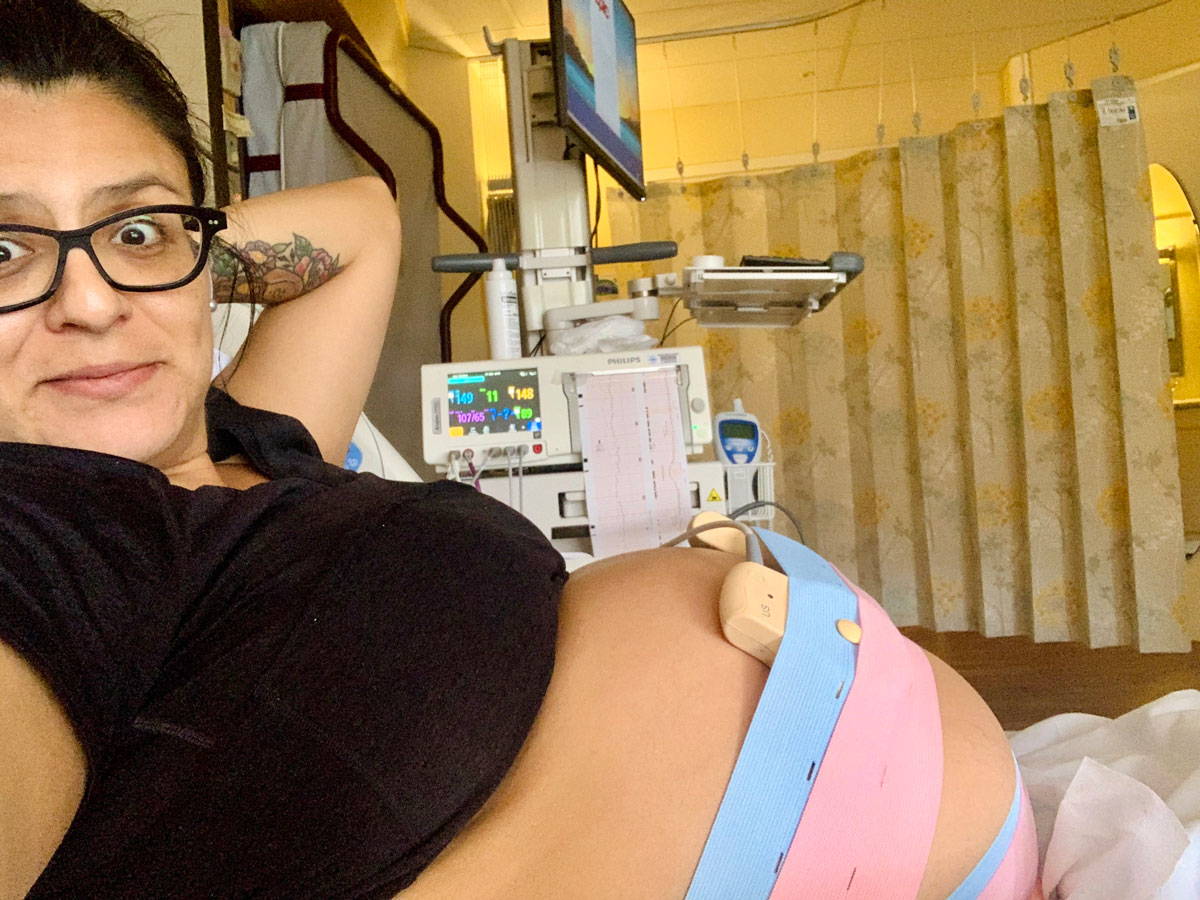 So yeah...sleeping through the night and staying calm takes a lot of extra work these days. And not just for me, but for so many people around the globe. Yes, I want to sit here and write you inspirational things, but I also wanna keep it real with you guys, which is why I decided to share my story. Not for pity or attention, but to walk the talk and remind us all that we can do hard things and we can overcome. It doesn't have to be pretty, or glamorous, and we certainly do not need to fake or suppress our pain or avoid talking about hard things.
I think most of the time we go through life trying to prove how brave and strong we are all, which is great. But there's something to be said for allowing ourselves to feel sad, scared and vulnerable. Sitting with fear and vulnerability is no fun. They're not sexy or cool emotions. We usually work really hard to keep these emotions at bay or suppress them as best we can. But these emotions, whether we label them good, bad etc., they're part of our humanity. We are all these beautiful and hard emotions together, and right now we're straddling a thousand emotions in a given minute.
I encourage us all to sit with these emotions and let them out. Share them with a loved one or call a friend. Seriously, like, actually call. Hear their voice or leave them a voicemail. Now more than ever we all need connection, and thanks to technology we can do that in an instant. What's more, for so many of us in Seattle and all over Washington state, we can still go outside as long as we continue practicing good social distancing. So, do that. Get your blood flowing via a good run or virtual workout. Sit and breathe deeply through a hard emotion, but whatever you do, don't hold that shit in. Don't confuse social distancing with isolation. Keep connecting and sharing with us. I know it's been said before, but, gosh darn, it's just true...We are in this together.
Stay safe. Meet your emotions where they are and keep moving. Sending huge virtual hugs to you all.
Warmly,
Brenda Alvarez
TNFC Leader | Oiselle Flystylist