She is a teacher by day, and a Flystyle Fashionista by night, today we are checking in with Kolbe Ricks. Kolbe is part of our Volée team in Dallas where she lives with her sweet cat Jules Verne a.k.a. Juju and her adorable dog Mowgli. While running is what brought us together, she definitely is a multi-sport athlete who can lead a group workout with serious style. Fitness + Fashion may be the key to her heart, but her true passion is making access to education possible for all students.
Get to know Kolbe, but let me warn you, her upbeat vibe is oh so contagious. 
---
When did you first hear about the Volée? How long have you been with the team?
Hmmm, I heard about Oiselle in probably late 2015 from Ali Schanhofer! I was looking for some running shorts as I was a brand new baby runner and she recommended the Distance Shorts to me! I very quickly learned about the Volée and joined the team in spring 2016! It's wild that now I've been a part of the team for more than 4 years!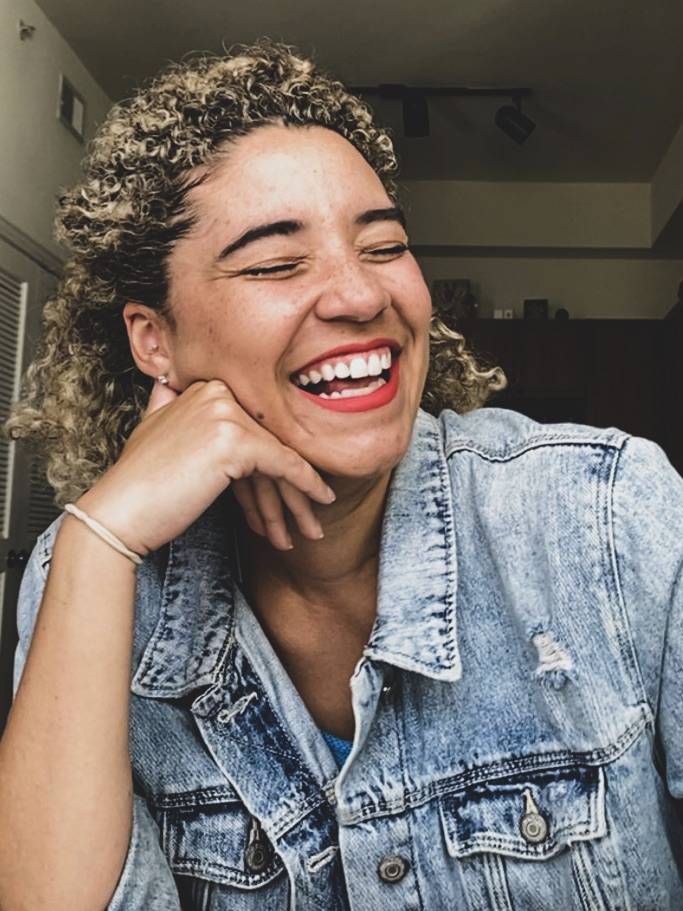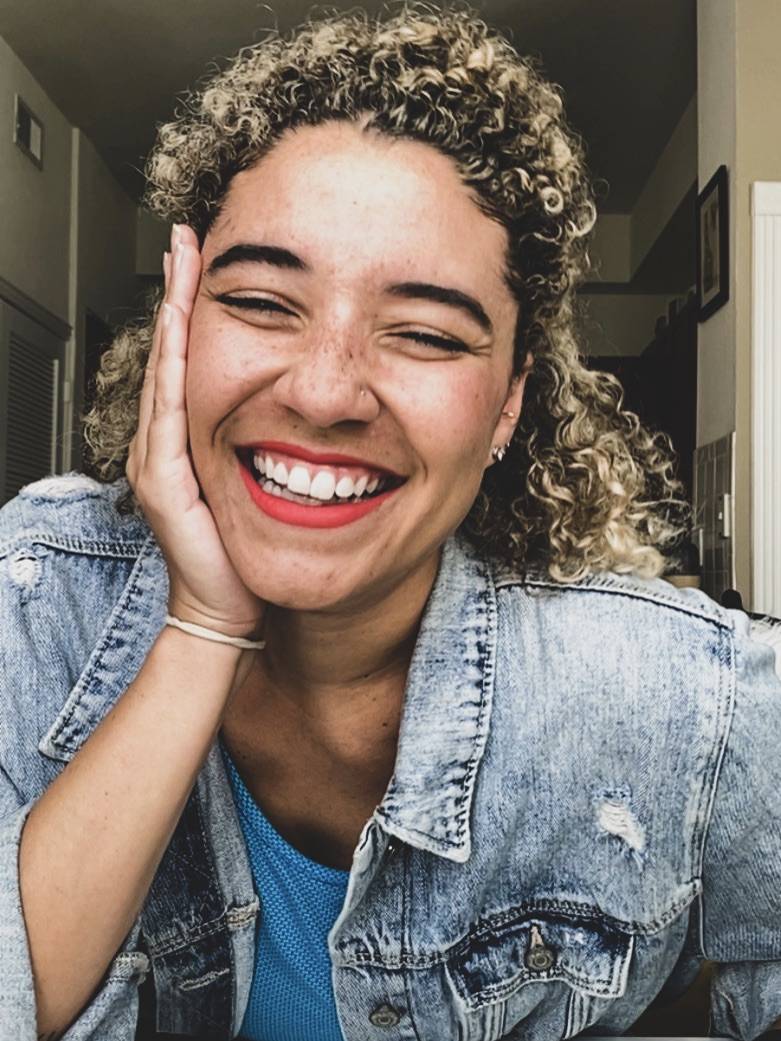 Where is your favorite place in Dallas to take friends for a run?
Definitely White Rock Lake! It's easy to get to, beautiful, water fountains aplenty and you can get some amazing views of downtown from the north side of the lake!
Run, bike or lift? What workouts have you been loving this summer?
Ok this is a hard one. I think I was built to be a multi-sport athlete and missed my calling. Since all my spring races have been cancelled, I've just been doing easy runs and it's been great not having any pressure with that. Definitely loving my bike and I recently did my longest ride, 50 miles, and I'm already itching to go further! I love cycling because I can go super fast (finally topped out at 30 mph on a downhill and that was such a thrill!) and far without getting as tired and beating up my body like what happens on long runs.
Of course, as a part-time fitness instructor I also love lifting weights and core work. There's something about curling 15+ pounds, knocking out push-ups, and planks that just feels empowering in a totally different way than running.
The bonus of doing all these other sports and workouts has been that I've gotten a lot faster on my runs. Whenever the winter comes and things cool down, I'm going to be ready to rip on some 5ks!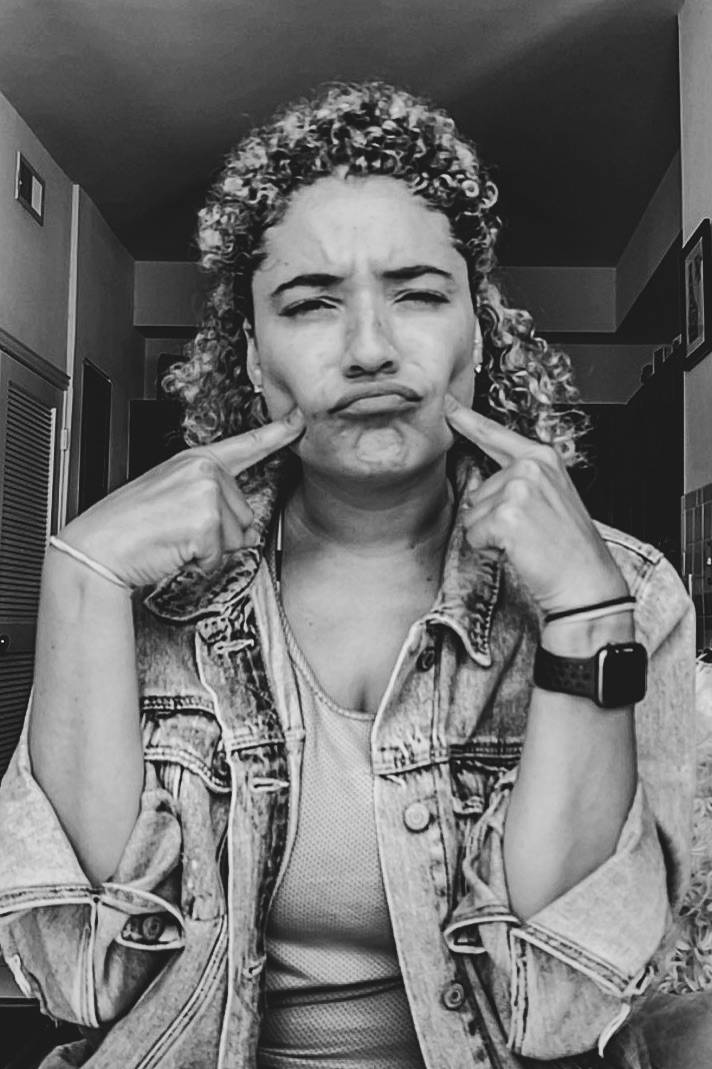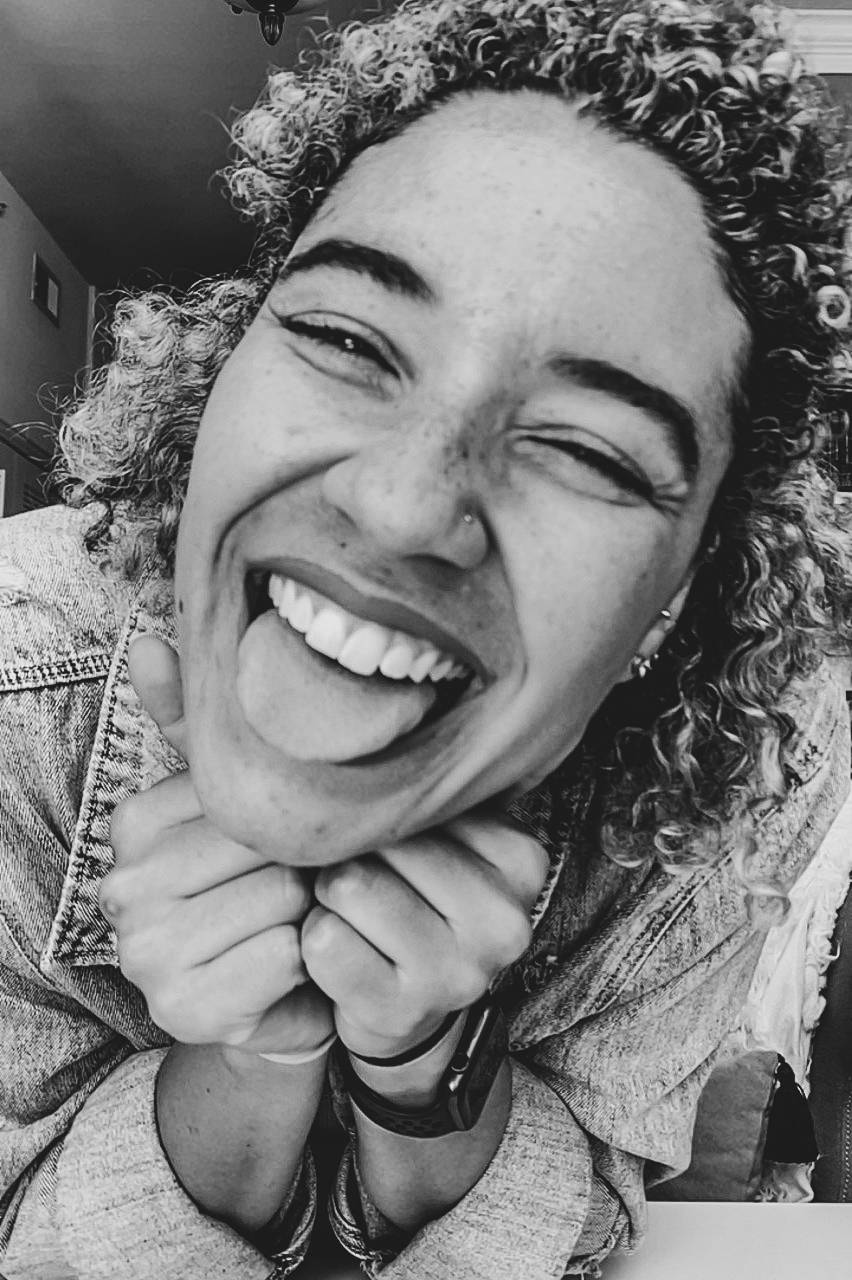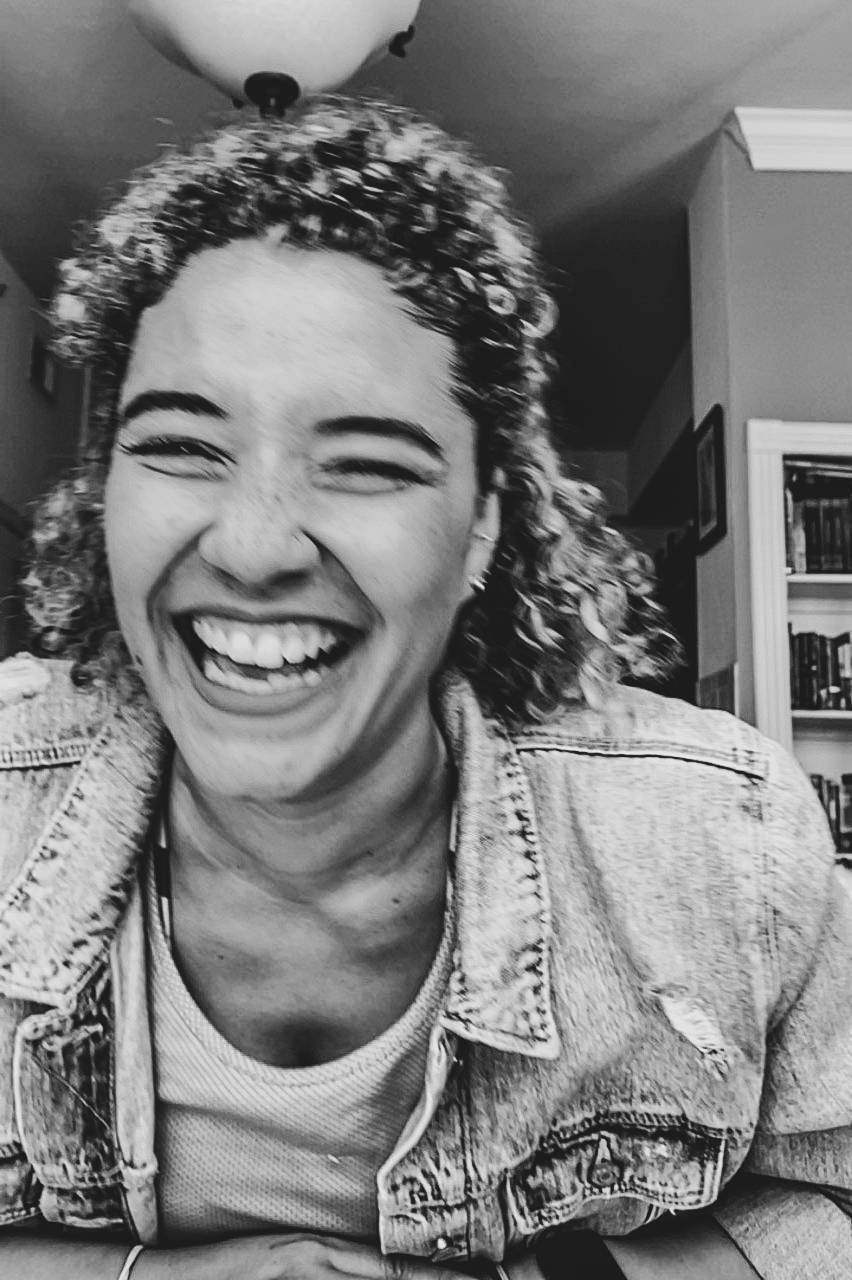 Running and working out is definitely your IG vibe life, but what's your day job?
I'm a teacher! I started my career as a journalist and then accidentally became a teacher (long story!), but I absolutely love it and can't imagine doing anything else now. I have taught 6-8 grade English Language Arts, Reading, and Creative Writing, but now I teach 6-8 grade AVID and 12th grade College Path. Both of those classes are focused on college readiness and that's really my niche. I love that I get to support my students in their other academic classes rather than focusing on just one area. We have a lot of freedom in our curriculum to focus on exactly what they need at the time, so a lot of times I just let my students guide me with what they want to learn.
What has been the hardest part about working virtually for you? The easiest?
The easiest part is that I didn't actually have to be at work by 7:30 a.m. like normal. Everything else was incredibly hard. COVID cancelled a trip I was going on with our school to cheer on our basketball team playing for their back-to-back state basketball championship, and I had a couple students on the team, so I was excited to be a chaperone and lose my voice cheering for them. So after that was cancelled, it was spring break and we just never came back to the building. A lot of my students don't have the necessary technology to work effectively on virtual learning, so it was tough figuring out how to work through that. I spent days making 80+ phone calls trying to get in touch with everyone I teach, and then ended up making home visits to deliver end-of-year awards. Personally, I struggled with going from such a high-contact job to seeing no one. I'm so social and spend more time with my students than my family, so it was heartbreaking to just not see my classes anymore. We did Zoom calls as often as possible, but that just seemed to make us all even more sad because it just wasn't the same as being in our classroom together clowning and learning all day.
Ok, since you are the queen of Flystyle Friday, let's talk about fashion.
Birdhug or Lux?
Lux!
Flyout or Flyte?
Flyout! Texas is hot AF and there's honestly nothing better if you absolutely have to wear a shirt.
Graphic Tee or Muscle Tank?
Oh man, this one is really hard. I love both. I think I'm gonna go with the muscle tank just because I have a lot of tattoos and like for them to be seen.
What Oiselle item do you think everyone must have in their closet?
I think that Flyout Tanks are really the best item. They are so easy to dress-up, layer under a blazer or jacket and then you don't even have to change to go on a run. We have so many color options with them now that you can always make them work. I wear them all the time to work, to parties, and of course, on runs.
This spring you mastered the art of TikTok. If you could pick up another new skill in an instant, what would it be? 
I lowkey want to be a sports uniform designer, like NBA, NFL jerseys, etc. So I really wish that I could draw and also sew. I have so many designs that are stuck in my head because I can't draw worth anything!
What three words best describe you?
Passionate, adventurous, down-ass-chick (does that count as one word? I'm bad at this)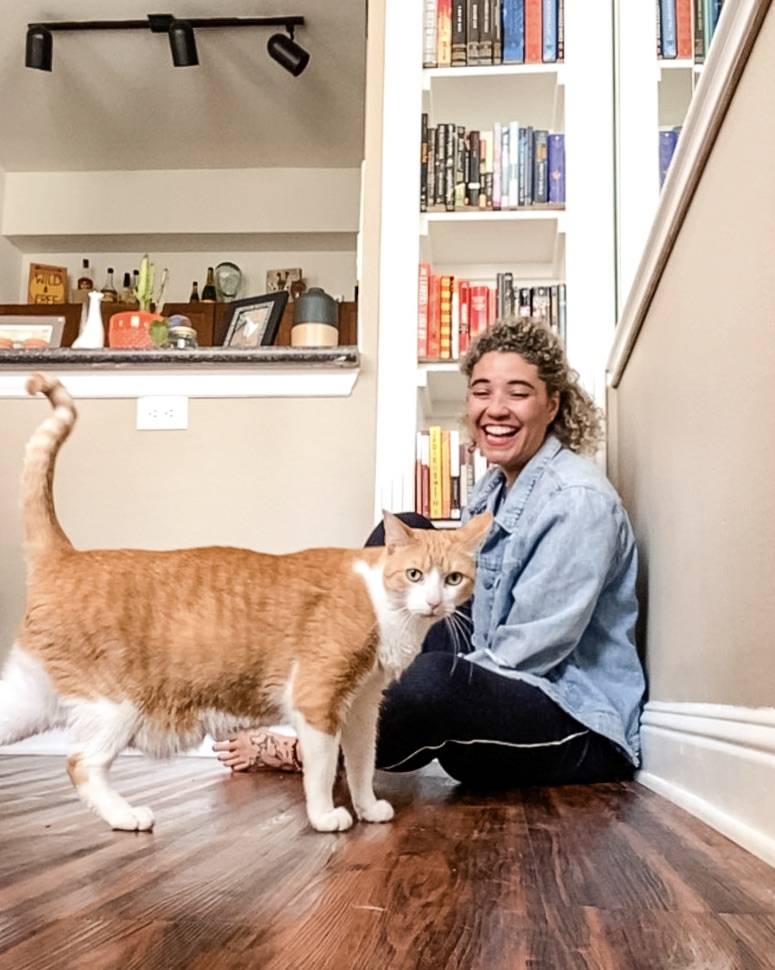 Anything else you'd like people to know about you?
I never really post anything work-related or even about my ethnicity on my social media, but I am deeply passionate about education. I'm a doctoral student in education, and specifically in the area of school improvement. My own educational background is pretty unique, I was homeschooled from 2nd grade through high school, graduated high school at 16, and graduated with my bachelor's cum laude. And then I ended up being a teacher. I am fully aware of the immense privilege that I had in order to be able to be homeschooled. My mom and dad definitely sacrificed a lot to make the best possible situation for my brother and I. If we hadn't grown up in a rural town (my hometown population is 2,000), my brother and I likely would've gone to public school, but the schools in the area weren't equipped to properly serve and educate two biracial students. So my mom took over, and starting in 2nd grade, she pulled me out of school and started teaching me herself.
I think the strange situation of being biracial in rural south Texas is a whole other blog post entirely, but it definitely was an experience.
I think a lot of this is where my passion for education comes from because I know how much I've been able to achieve because the opportunities and experiences that were afforded to me and I am passionate about making that possible for all students.