Hi friends! Welcome back to another fun "Who Is" series. This week we're profiling Volée member Courtney Carter, also known as @eatprayrundc on social media. Courtney has recently stepped into an Advisory role with Oiselle as an Advocate for DEI (Diversity, Equity, Inclusion). She will provide our team with guidelines and tools on how to create space for a more inclusive Volée team, and how to represent and support our Women of Color.
If Courtney's name sounds familiar you may recognize her from this recent blog post Let's Talk About the Word 'Colorblind'.
We met with Courtney virtually (yes even the photo shoot was virtual) to catch up on her work from home life, dating, and, of course, her adorable P.O.O., Sasha.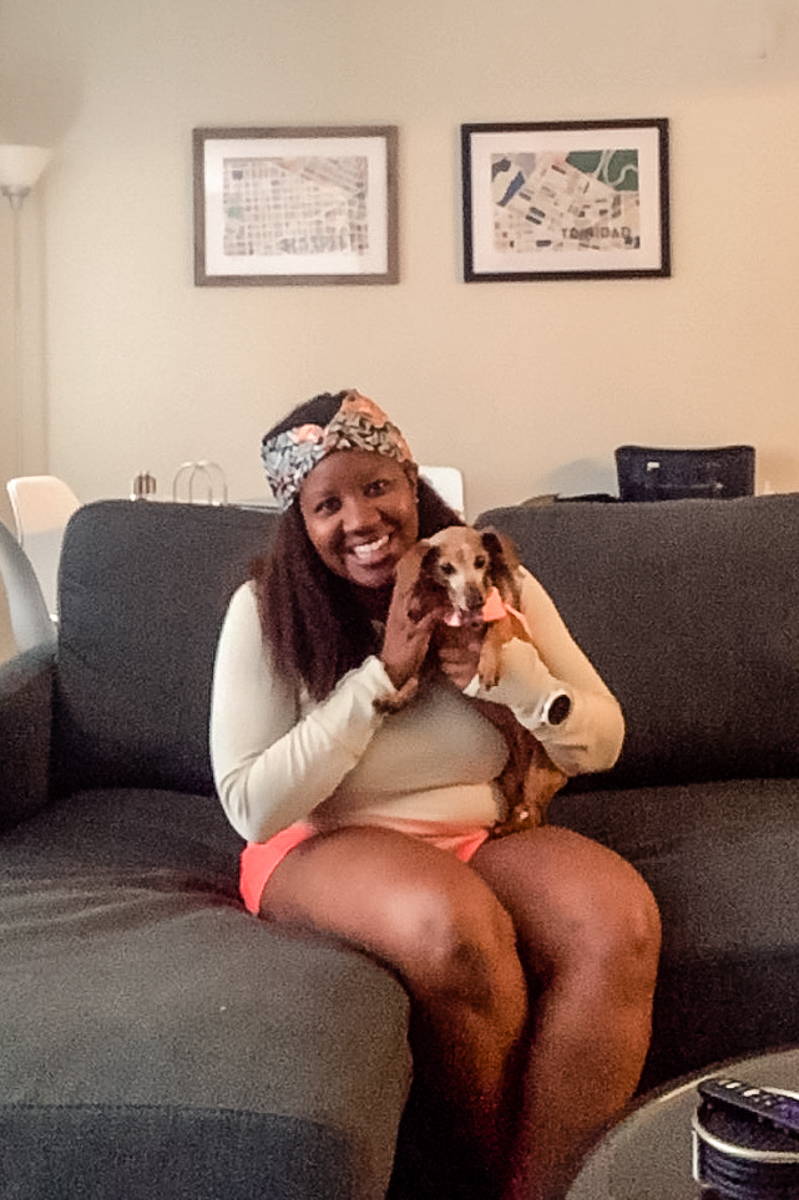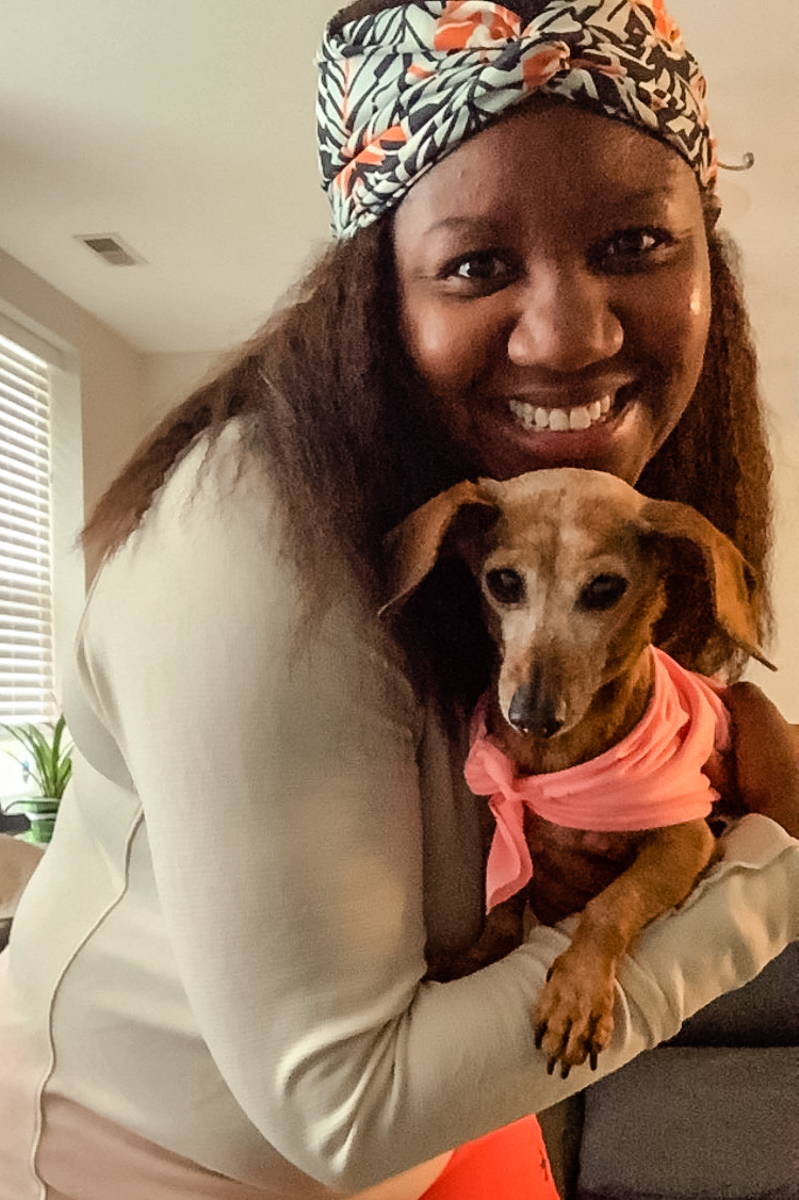 When did you first hear about Oiselle? How long have you been with the Volée team?
Sometime in 2012 I became aware of the community through social media. And I joined the team in 2013.
When did you get into running and why?
I started running because I was inspired by my dad - he ran and I generally wanted to do everything he did. :)
I ran track in high school - I was an average sprinter and hurdler and after high school I didn't run more than a mile or two again until law school. In my 3L year, a group of friends and I founded the brown girl run club and we trained for our first ten miler and half marathons together. The ten miler was awesome but the half sucked! That was in 2007 - I didn't race over a 5k again until 2012. I ran my first full marathon in 2013 and was inspired to sign up for the Richmond Marathon after the Boston Marathon bombing. As they say, the rest is history and 7 years later, I'm ten marathons in searching for my sub-4 race!
You've recently taken on a new role with Oiselle as an Advisor for DEI (Diversity, Equity and Inclusion)? Can you share a bit about your professional background?
I'm a lawyer by trade but haven't practiced law since 2010. After leaving the active practice of law, I led a legal diversity pipeline program and then ran diversity initiatives for a small company. That led me to my current role leading diversity at a large law firm. I am responsible for everything from ensuring that our practices are inclusive to designing our firm-wide strategy. It's incredibly challenging but work that I feel good about doing. I have to say that my professional work has done a great job at better equipping me to handle difficult conversations over the past few years. I didn't think about that benefit when I started doing inclusion work 8 years ago, but it's been a real bonus.
What's the hardest part about working virtually for you? The easiest?
Hardest part is that I am an extrovert who lives with a small (but mighty) dog - I miss people! Easiest has been that alarms don't really exist anymore. Even if I "sleep in," I'm early to all my meetings.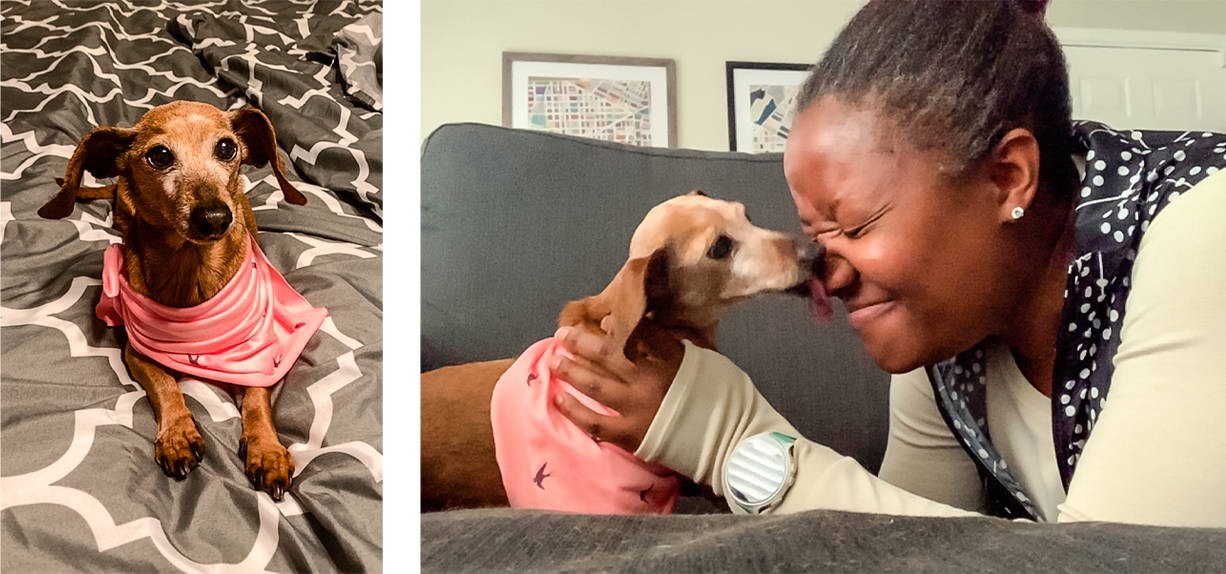 Your dog Sasha is an OG Pet of Oiselle. What is her most endearing trait?
Oh that's tough. Sasha is just a total love bug. I think her most endearing trait is that she just loves people SO MUCH. She's the sweetest dog - I know I'm biased but there are also plenty of people (at the Nest and on this team) who will back me up in this. She's also super food motivated and will steal your food if given the chance (ask Lesko about this!)
Rumor has it, Sally wrote an online dating profile for you? Has it led to any good prospective dates?
HA! Yes, she did. I have had a few quarantine zoom dates - no one worth writing home about yet - that being said, I'm open to being set up so teammates, do your thing!
Flyout or Flyte?
I live in DC - Flyout is basically a summer staple!
What's the most embarrassing fashion trend you used to rock?
Overalls. I know they are cool again but they were NOT when I wore them!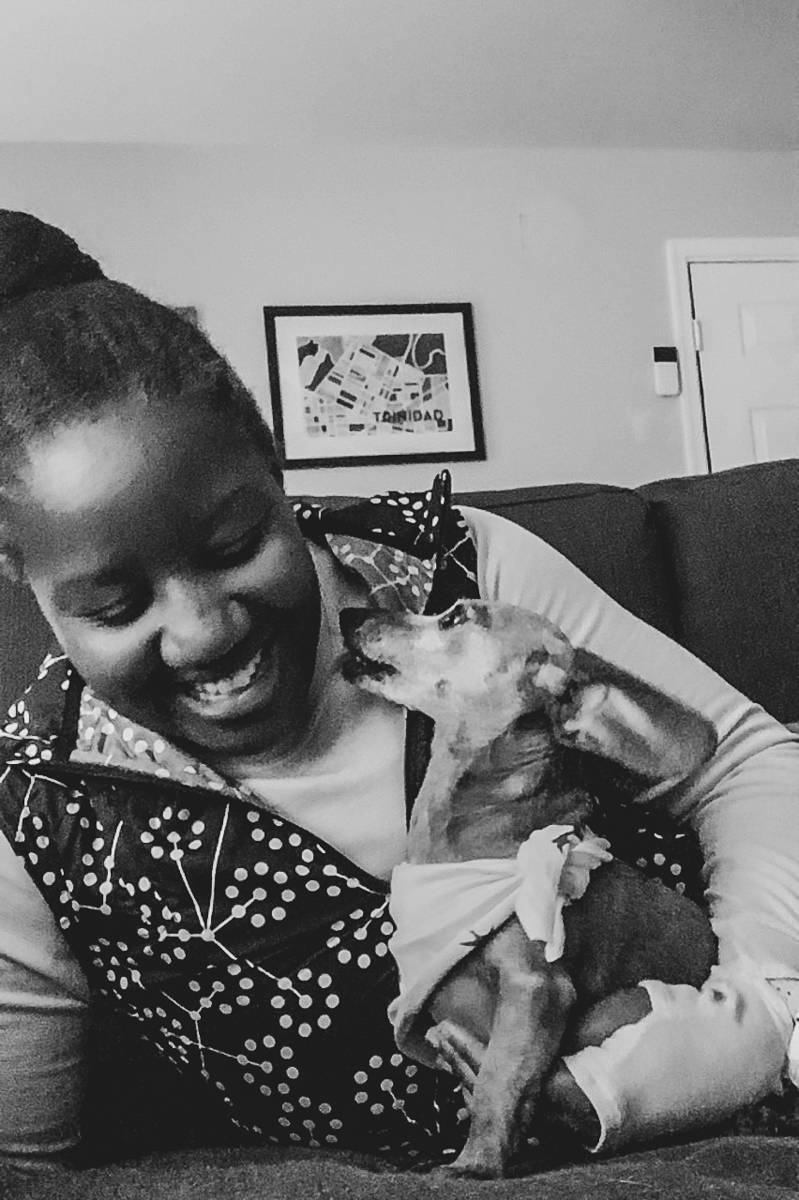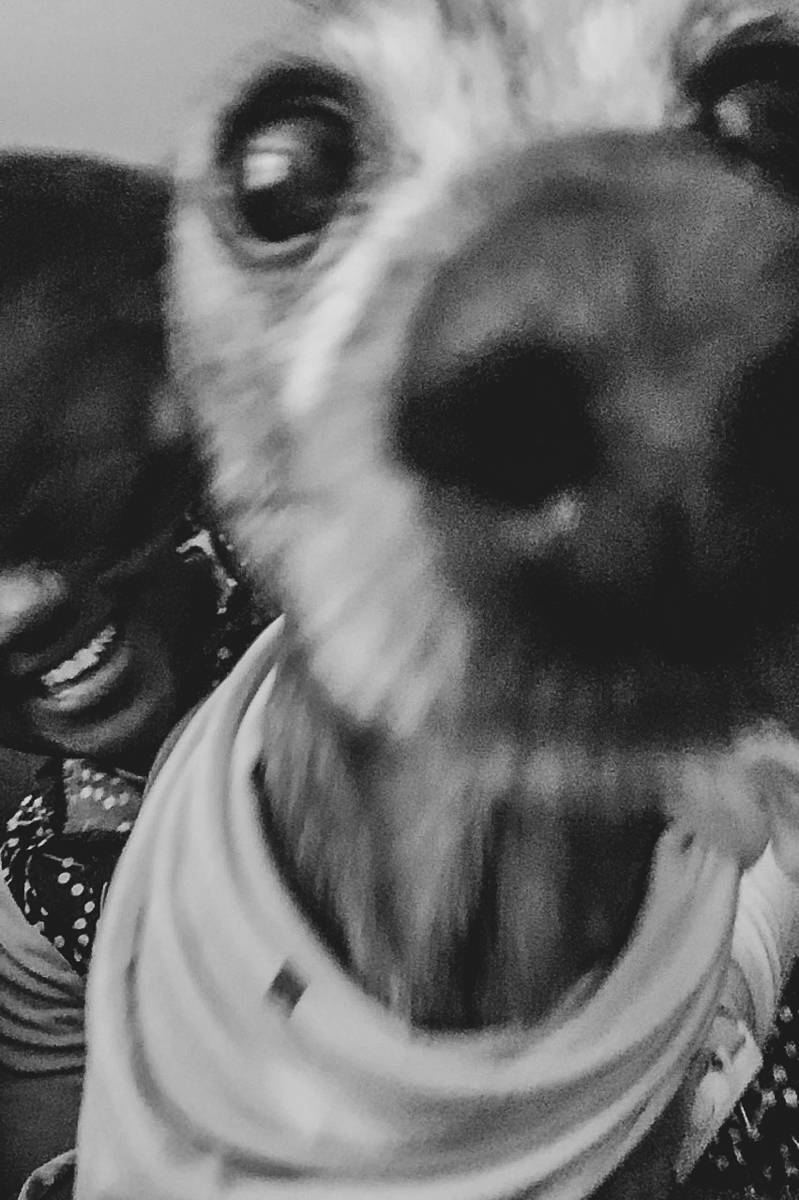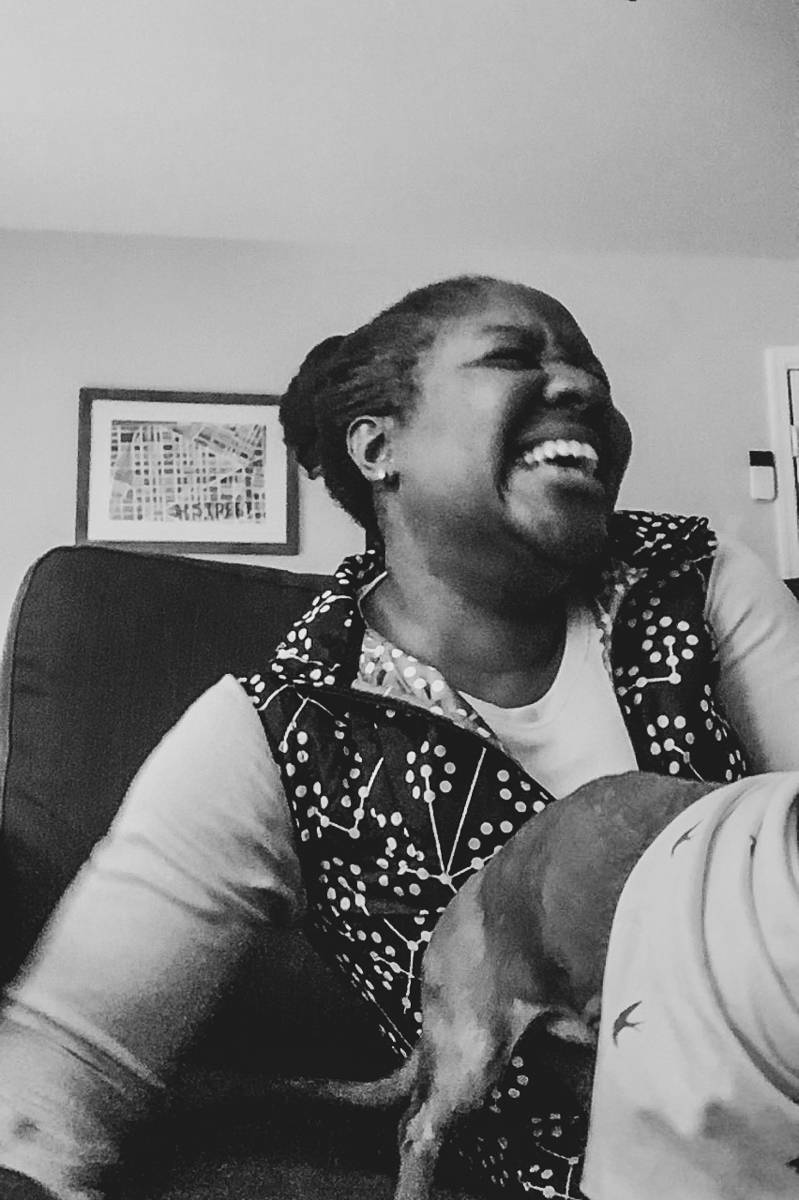 I am comfortable in my own skin and it makes life so much better.
We know you love a good dance party, but let's say you have to sing karaoke, what song do you pick?
I also LOVE karaoke and will sing just about anything. Go-tos are "Lose Yourself" by Eminem and "Baby Got Back" by Sir Mix a Lot. Oh I also sometimes throw in some Carrie Underwood or Alanis Morisette to show range.
What are you reading right now? Just about to start "Rodham" by Curtis Sittenfeld and "Hood Feminism" by Mikki Kendall is on its way to me right now.
If you could pick up a new skill in an instant, what would it be?
I would be completely fluent in Spanish
What's your superpower?
My confidence. I'm not conceited but I am comfortable in my own skin and it makes life so much better.
Anything else you'd like people to know about you?
If I were on a real housewife show, my tagline would be "I love Jesus but don't push me." :)