Well, 2019 was certainly another BIG year for the team! There were so many fun moments, events and races that we couldn't pick just five...so we snuck in a bonus and trust us, it's a biggie! 2019 was awesome and we know that this team will make 2020 even better. We can't wait!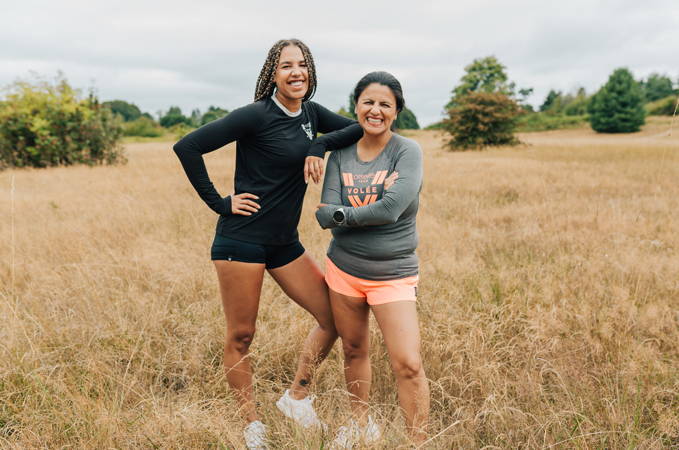 1. New Volée Team Gear: In Sept 2018 the Volée brand underwent a major makeover as we rolled out a brand new team crest. In Jan 2019, we launched the crest on team apparel! Not only can members rock the sporty new crest on team singlets and crops while on the race course, but there is a whole product line available in the Team Shop! A casual hoodie for pre- and post-race? Check. A Flyout tank for those really hot runs? Check. A cute decal for your car? Check!
2. We hit the road: Nope, not just the asphalt, we literally toured the country, brought the O magic to you, and hung out IRL. Spring took us to Duluth, MN for (what is quickly becoming our favorite place to visit) Grandma's Marathon where we saw many a PR on the race course and got to cheer on our newest HV Jenna Fesemeyer in the pushrim division. From there, we re-created our Flagship store in rural PA for the Big Birdcamp campers. Can you say lines out the door and a total buying frenzy?! We wrapped it all up a little closer to home at CIM in Sacramento. It's been so fun watching Volée members try on the designs in person for the first time! Not to mention that it usually comes with a side of #AskBrenda personal styling.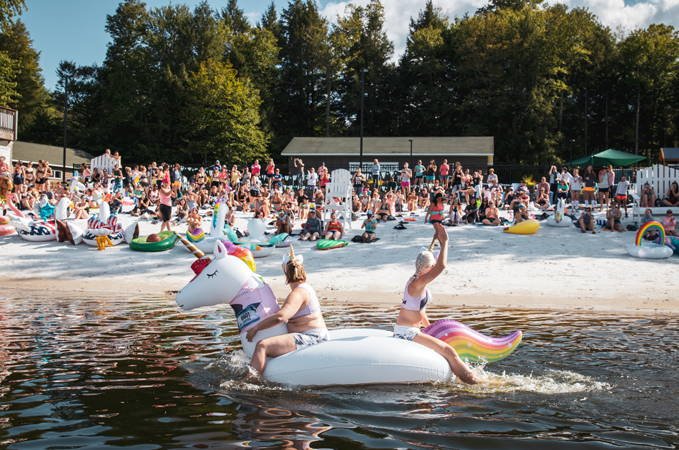 3. Big Birdcamp: Well, this is my personal highlight of the year! It's hard to believe, but BBC 2019 was even bigger and better than 2018. Helping bring over 300 teammates together for a weekend of running, floatie parades, dance parties, learning and laughing truly was a privilege.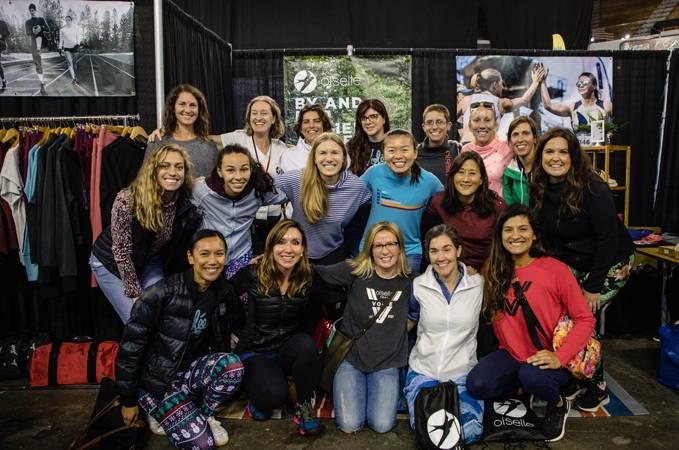 4. Cowbelling on first marathons, PR's + OTQ's: Oiselle cowbell corners are known as the high fives, screams, fistbumps, and power-up zones. Our Volée leaders and teammates bring the magic to the races. It's true, if you ever doubt human nature, go watch a marathon (and even better, do it with a Oiselle cowbell corner). We got to cheer on so many teammates (including our Chief Bird!) in NYC - that cowbell corner was a marathon in itself! Extra special was seeing Rachel Denler roll through smashing her sub-4 hour pace. Over the course of the year we saw so MANY Volée teammates crush their time goals on the roads, and also qualify for the freaking Olympic Trials! I know you know this, but that is a sub-2:45 marathon – so amazing! And we know that there are still a few of you out there who are going to give it another go in Houston in January. We'll be cheering for you!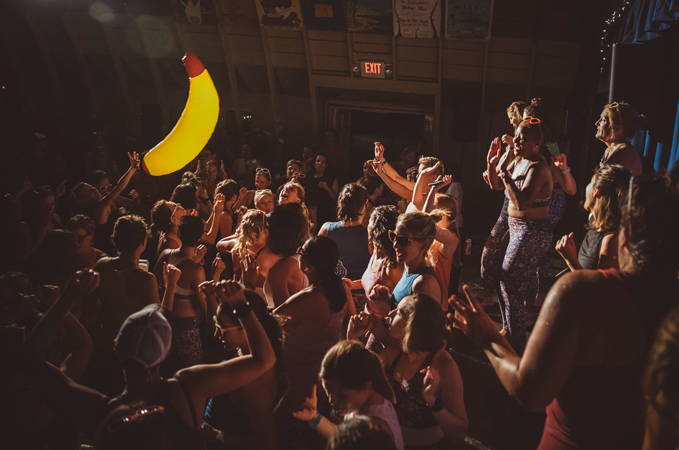 5. Dance Parties: It wouldn't be a Oiselle top 5 list if we didn't include our trademark exercise routine: hitting the dancefloor! The Tenacious Ten Dance Party (with bonus sports bra conga line!); the Big Birdcamp Big Dance Party with our in-house DJ, Trax; the New York Marathon No Dance floor, Doesn't Matter Dance Party. We sense a trend, do you sense a trend?
Bonus: Okay, so it won't launch in 2019, but we are just TOO EXCITED to hold it in: We are launching a new Community Team App in early 2020. Like, really early. Like, in just a few weeks. Keep an eye on your inbox for launch details. If you or your run-friends would like to be notified of the next Volée team opening (scheduled for April), please sign up here!