Team is core to everything we do at Oiselle, and we are tremendously honored to work with some of the best women in our sport. Our Haute Volée jumpers, throwers and runners are constantly bringing their effort, honesty, and unique talents to the table. As we head into the Olympic year, we want to celebrate all that our Haute Volée accomplished this year. These are just a few of my favorite HV moments of 2019…please call out your faves too!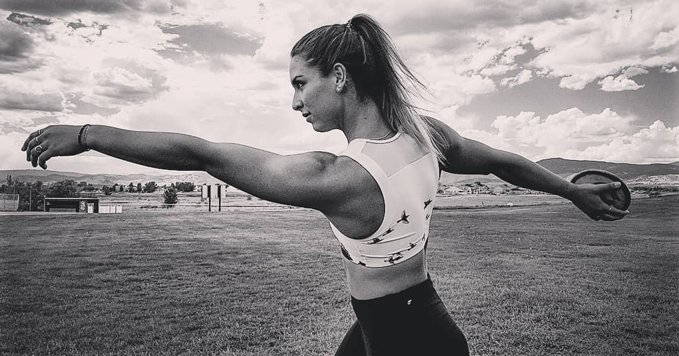 1. Discus thrower Val Allman opened her season with a HUGE PR throw of 67.15m, setting the tone for an amazing rookie pro season. She quickly followed that up with an Olympic Standard qualifying throw and went on to (repeat) win USAs and place 7th at the World Championships. Val means business (the kind with rings) in 2020!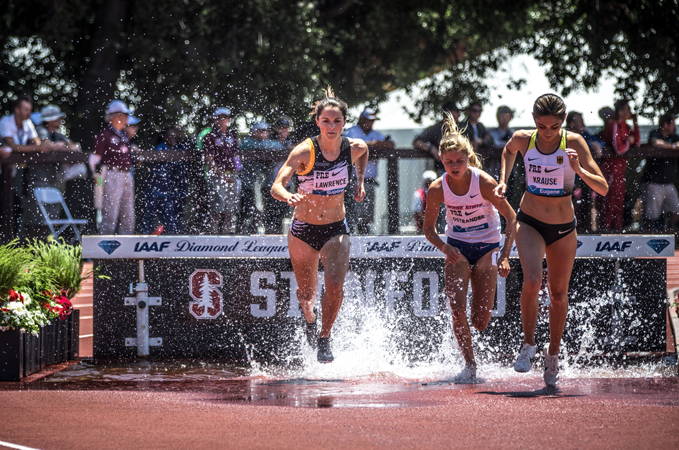 2. It's no secret that US steepling on the women's side is a powerhouse. We've got Emma, Courtney, and the Squigs at 9:10 or under, just to start!!! But as we all know, there are no guarantees or reserved spots in Track and Field, which is why it was a BIG DEAL when Littlewinger Mel Lawrence snagged the Olympic Qualifying standard of 9:29.81 in Oslo this summer. As Coach Lauren always says, "Put yourself in a position to succeed, so that if the window of opportunity opens you can jump through it." [Mel's blog The Year of Mel provides more of her insights!]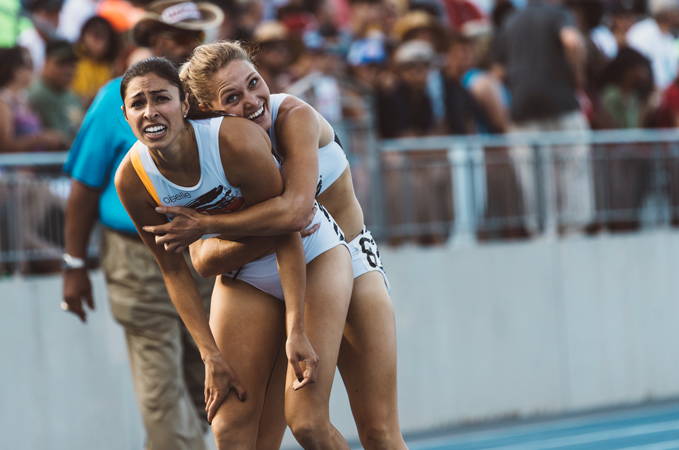 3. Speaking of Littlewing, we were thrilled to welcome new teammate Sadi Henderson to our kickass Bend training group. Sadi just finished her degree at USF and is moving full-time to Bend in early January. Sadi is not only a fierce 800m runner but a special human with the heart of a lion and a team-first focus. This picture below pretty much says it all.
4. And, the other ferocious human in that photo above, the one and only Rebecca Mehra, absolutely threw down in 2019. After gutting her way into the 800m final at USAs and PR-ing through August, she snagged a podium spot at the 5th Avenue Mile. I'm not one to make predictions, but I will tell you one thing: don't count Rebecca out of any race.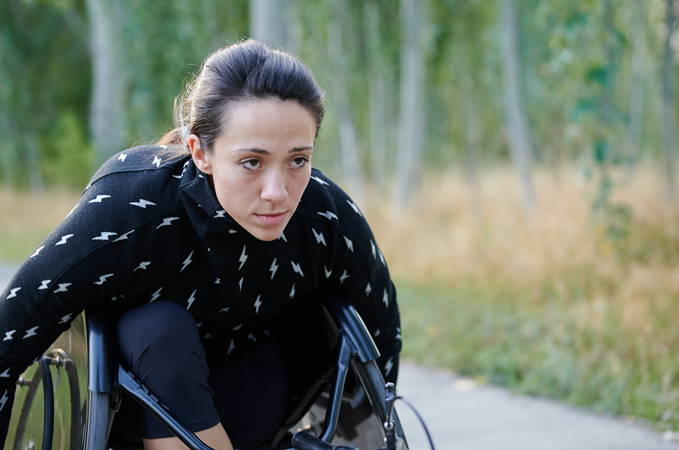 5. Oiselle signed our first push-rim athlete! Jenna Fesemyer joined the Oiselle family this summer. Not only is she a prodigious racer with huge range (from the sprints to the marathon), she's a dedicated teammate who brings her A-game to cheering and Volée meet-ups. 2020 is going to be a special year for Jenna!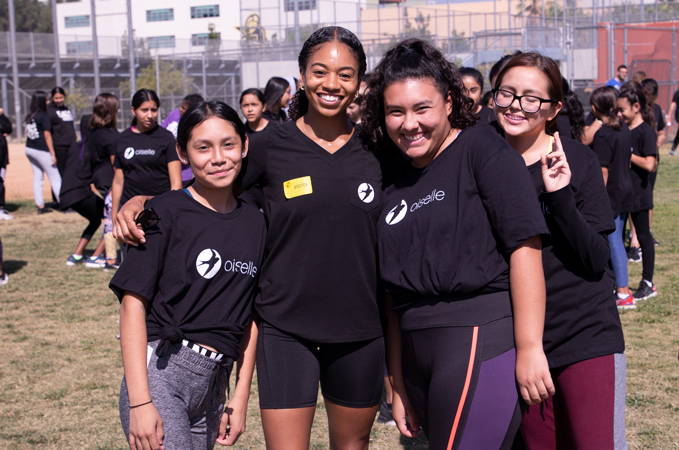 7. It's no secret how much we love Bras for Girls and the impact this program has on girls going through puberty (>7,200 bras donated so far!). This fall we had our biggest program ever at the GALS school in LA. HV Riley Cooks, Malaina Payton, and Sabrina Lopez joined us and helped create a special connection with these middle school girls. Woman Up, indeed!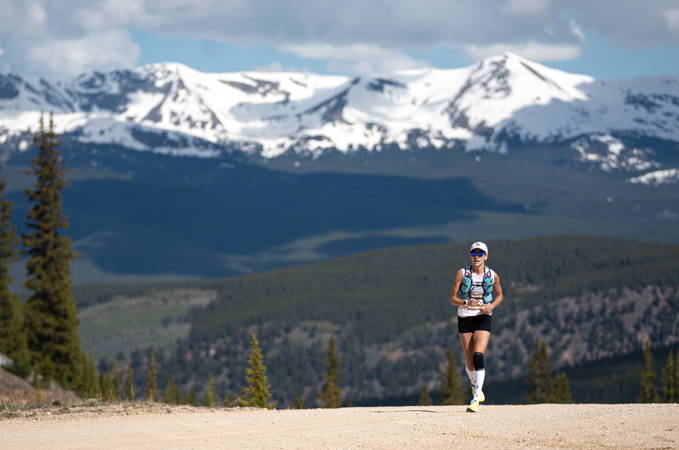 8. Kara Goucher moved to trails and ultra, with her classic grit and transparency. And she also showed us what it means to be brave in word and deed. Kara's in it for the long game.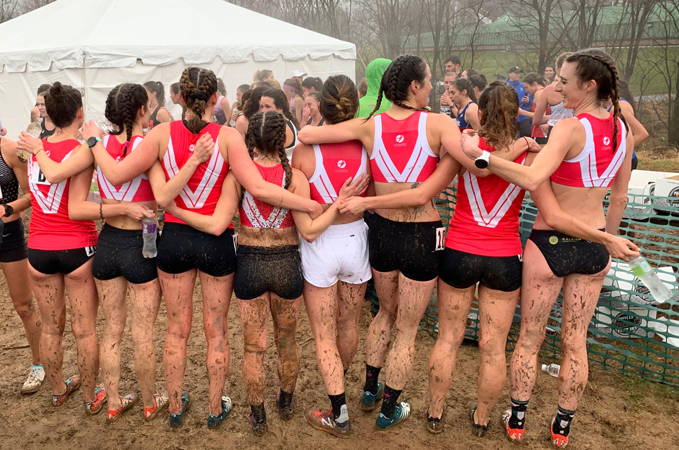 9. Raleigh Distance Project played in the mud at Club Cross Nationals. There's no better team feeling than a post-XC race huddle! These women brought their A-game, finishing 8th as a team and embodying "progress not perfection."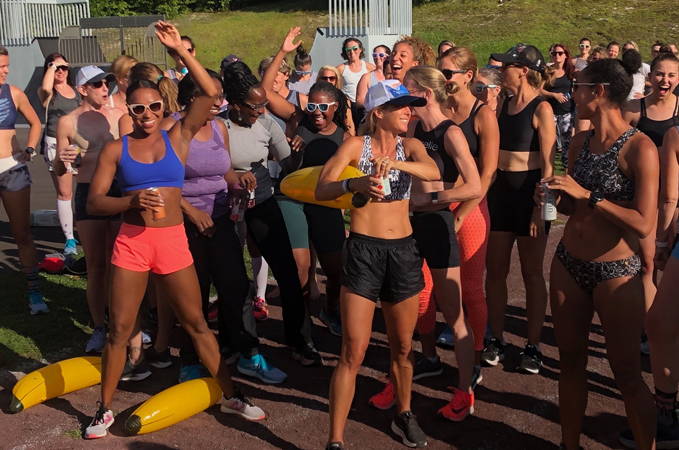 10. Elites: they're just like us! Well, sometimes. Big Birdcamp's ad hoc beer mile (yep, you could substitute seltzer) brought out the competitive fire in everyone. I don't think we will ever forget Kendra Chambers' epic leg. And Big Birdcamp turned out to be the perfect team intro event for Angel Piccirillo – if shenans like this don't scare you, you're our type of bird!
2020: these HV are coming for you!