The Nest got a little NYC Marathon shenans update from Boss Bird Sally, and it was too good to keep to ourselves. Enjoy a little recap action!
---
Just wanted to send a quick report on NYC! It was as big and beautiful as all the hype.
A city that has and does it all, 24/7, and comes to a pause for 50K runners from all over the world.
The day was perfect. Bluebird sky. Confetti floating at the start, and after an excellent Star Spangled Banner and "New York, New York" we flew across the 2-mile long Verrazano Narrows Bridge into Brooklyn.
All the music! Rap. Salsa. Grunge bands. Drum lines. And thousands of screaming, sign holding, city loving folks out to cheer us on.
I saw way more O on the course than I've ever seen, including a woman racing in the Women Symbol Muscle Tank.
A personal favorite: the many women (and men!) who shouted out "Oh yes! TIME. IS. UP!"
At the end, it was hard. It always is. But Cowbell Corner lifted us back to consciousness. 3 miles to go. Just a loop of Green Lake!
I died big time. After trying to dip into the sub-8's at mile 20, I paid the price with 8:30's at the end. "Gritty bitch" was my just-get-there mantra.
Speaking of: Brenda had a hero's journey; running, walking, Shake Shacking her way through all five boroughs and finishing well after dark. Talk about Gritty B!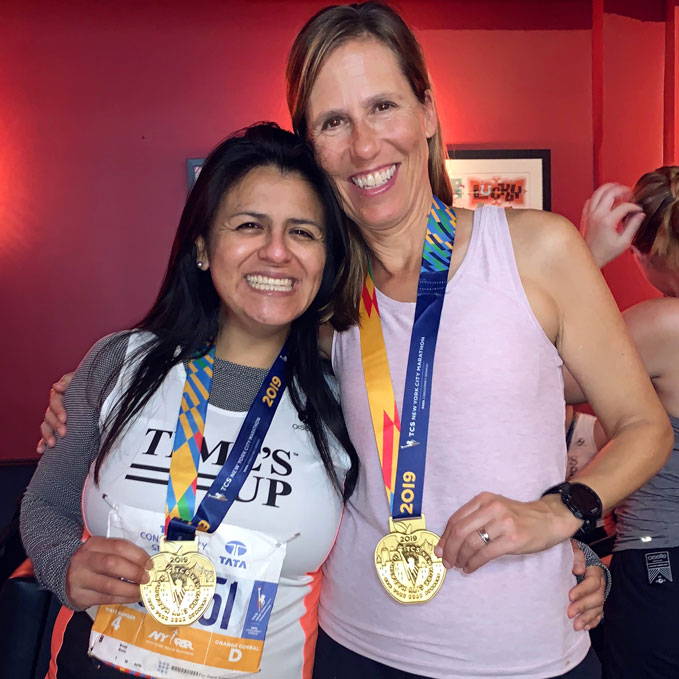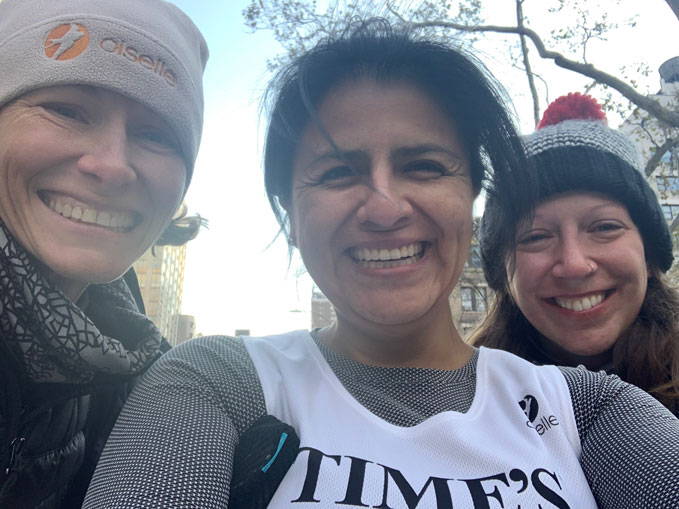 Our chief Bro Bird, Bob Lesko, conquered the course, too! Along with his NYPD crew, and a won't-stop-on-two-flat-tires attitude, in the last two miles, he also did the O Team proud!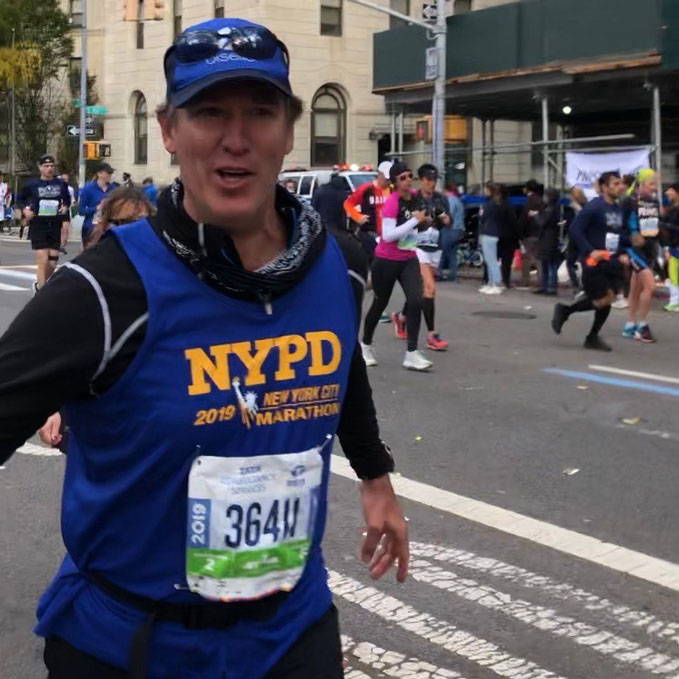 Afterwards, we celebrated at a bar that allowed you to bring in food. So people came and went, eating Indian food, pizza, gelato topped with macarons! The Volée celebrated all, and
10 women from the TIME'S UP crew were there, too.
The bar owner remembered us from last year and LOVES us. He mentioned multiple times that he hand picked all the albums in the juke boxthat were '70s and '80s heavy. "I don't want people to have to listen to that Britney Spears bullshit." Lol classic NYC.
So today's a new day. We've got medals, sore bodies (both runners and cow bellers who put in an 8 hour day on the course), and the sun is shining.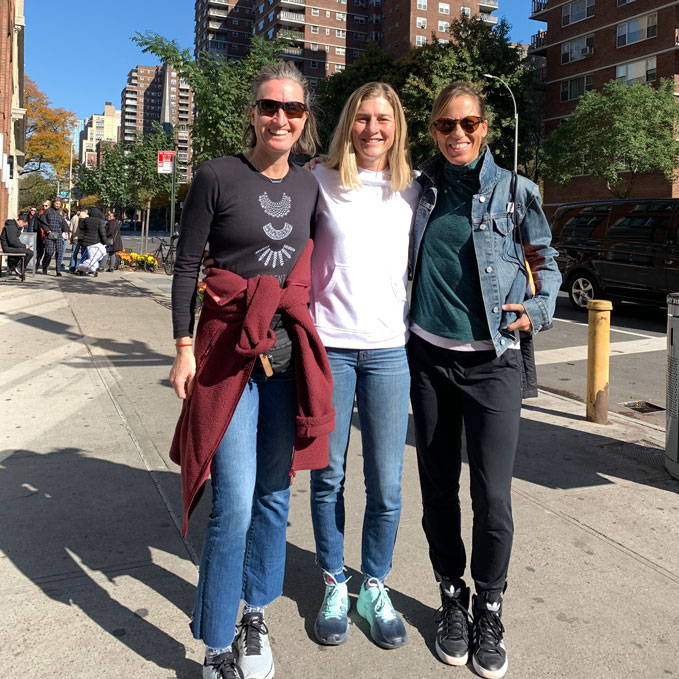 Thank you for holding down the fort in Seattle! Sending hugs and high fives from The Big Apple. See you Friday!
Xoxo