If you didn't know already, we are nearing the end of a beautiful season…cross-country season that is. Maybe you had the joy of running cross country in your high school or college days, or maybe you came to running later in life and look at cross country longingly as a sport you missed out on. Either way, most people think that cross country is reserved for school sports. But we're here to proclaim from the mountain tops that the recently graduated, new runners, back of the pack, front of the pack, badass masters runners (basically any runner) can still join in on the xc season.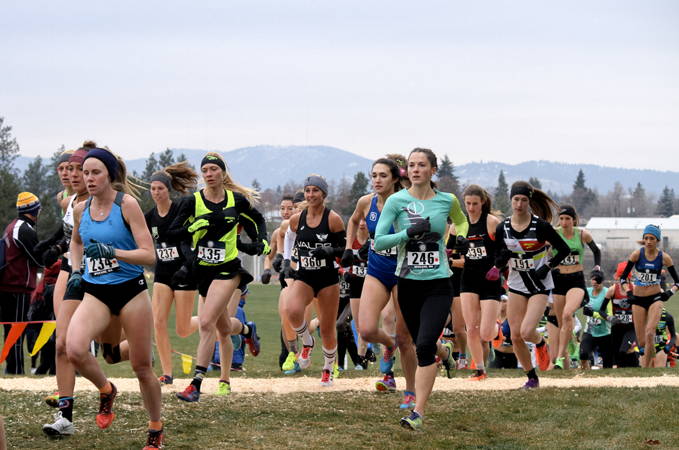 In fact, cross country is a great way to get in shape for the longer road races you may have slotted for spring:
Soft surface means the legs rejoice! It's great for your body to spend some time on soft surface instead of constantly pounding the pavement. You can do 1k-1 mile repeats on a grass loop for an amazing anaerobic workout that is easier on the body.
 
Ditch focusing on time and focus on place. Cross season is the perfect time to take a break from relying on your watch to tell you what's a good day or a bad day. Cross country is all about racing, so get after it and tap into your competitive spirit.
 
Team! Cross country takes the individual activity of running and turns it into a team sport. You can place as a team, you can qualify for races as a team, you get on the starting line with a team. You're no longer going at it alone and even on a bad racing day you can will yourself to the finish line for the sake of your teammates.
 
Practicing speed. If you're in the habit of only signing up for half marathons and marathons, cross country can be a great way to mix up your training cycle with some quicker and shorter efforts.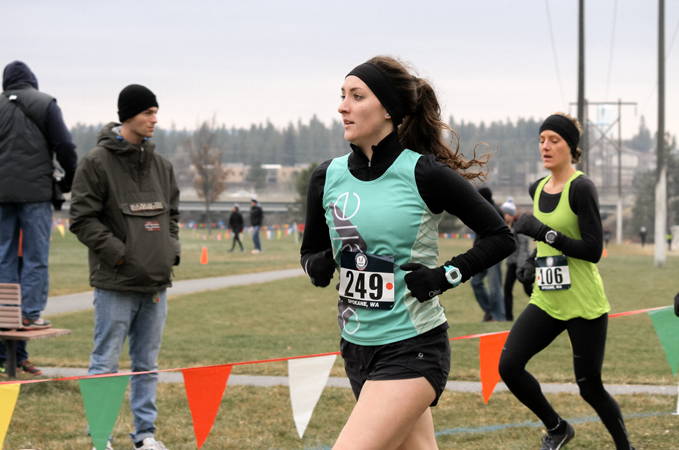 And it's true, from the outside looking in cross country can seem rather intimidating. From racing in spikes, to complicated race registration, to sometimes even racing against collegiate athletes. But there are still several ways to get involved (not all of which even require you to race!):
If you do want to race, search for a local race on the USATF site here. And while you're at it, get it a USATF number. You could organize a team of your own, or do a quick google search for cross country teams in your area (you'll be surprised that there are a few post-collegiate options).
 
Cheer on a local high school or college cross country race, or volunteer at a local youth xc race! If you need to re-discover the pure joy of running, watching kids get after it on the course will definitely do the trick.
 
And if all that still seems like too much, take the spirit of cross country to your local trail races - no USATF number required. At least you'll get the same watch-free, trail running joy.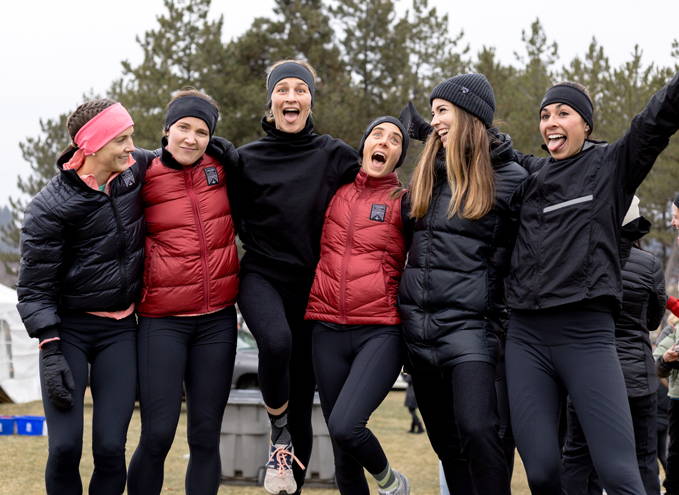 Speaking of cheering on your local xc race, to our Seattle birds: the local Volée will be taking on the unforgiving Lower Woodland Park course at the PNTF XC Championships this Sunday @ 9:30am. We hope to see you there with some serious cowbell!