Working with other women creatives, and WOC designers, illustrators, and photographers is part of our mission. Thanks to the sleuthing of our Apparel Designer, Morgan, she found Marisol Ortega. Immediately we saw that her art was stunning and bold. We knew it had the potential to play multiple roles in the line. (And maybe it was helped along by the fact that Marisol illustrates bananas. Going bananas... very on brand).

The collaborative process was inspiring, and a window into her style. We're so honored to have her beautiful work, here in this new graphic collection, but also in new prints you'll see down the line. Beautiful prints are truly the glue of any collection, holding everything together and telling a powerful story. Thank you Marisol for sharing your talent.
Sally: When did you find art and illustration as your calling?

Marisol: I remember loving drawing, and arts and crafts ever since I was little. However, professionally, I went to art school for graphic design and didn't really fall into illustrating (and loving what I was illustrating) until 2013.

Sally: Did you always want to turn it into a profession?

Marisol: Honestly, it never crossed my mind that I could actually draw/paint for a living. It was definitely not something that was encouraged in my household. I didn't really see myself represented in the design/illustration industry so it just never dawned on me that I could do it for a living. When I worked as a graphic designer, I kept my doodles and paintings mostly in my sketchbook until I landed a job at Theo Chocolate where lettering and illustration was part of my job. (If you visit Seattle, the Theo Chocolate factory tours are a must. Because chocolate.)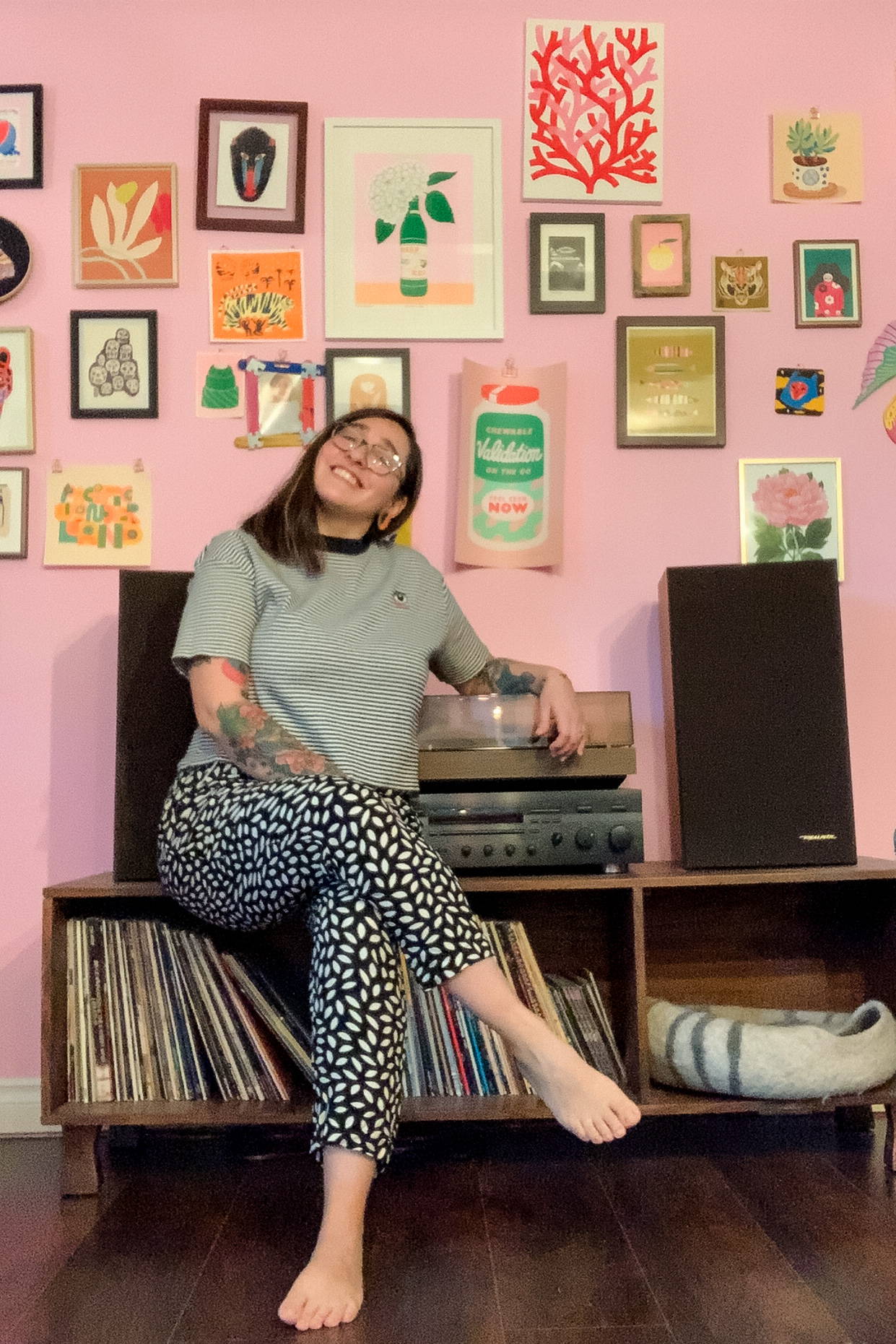 Sally: When you say you didn't see yourself represented in the design/illustration world, can you elaborate further?

Marisol: I didn't see Mexican-American designers being represented in my industry, let alone a Mexican-American WOMAN doing work in design/illustration. If there were, they were never highlighted and I never came across any of them via articles or design blogs or even in the Seattle design scene.

I didn't see another person like me until I worked at Starbucks Global Creative where I worked with Victor Melendez. I'm not sure that anything has changed in the industry, but I do know that I have tried to do more speaking engagements just on the hope that someone might see themselves in me and be like, hey! that's me, I can do that too.

I've spoken at my old high school in Oregon, PSU college students, WWU graphic design program, online workshops where I offer BIPOC designers to attend for free. I think it's super important to make room at any table. That being said, over the past several years I have met amazing women of color who are in design & illustration via Instagram and I'm thankful to see more representation in the industry.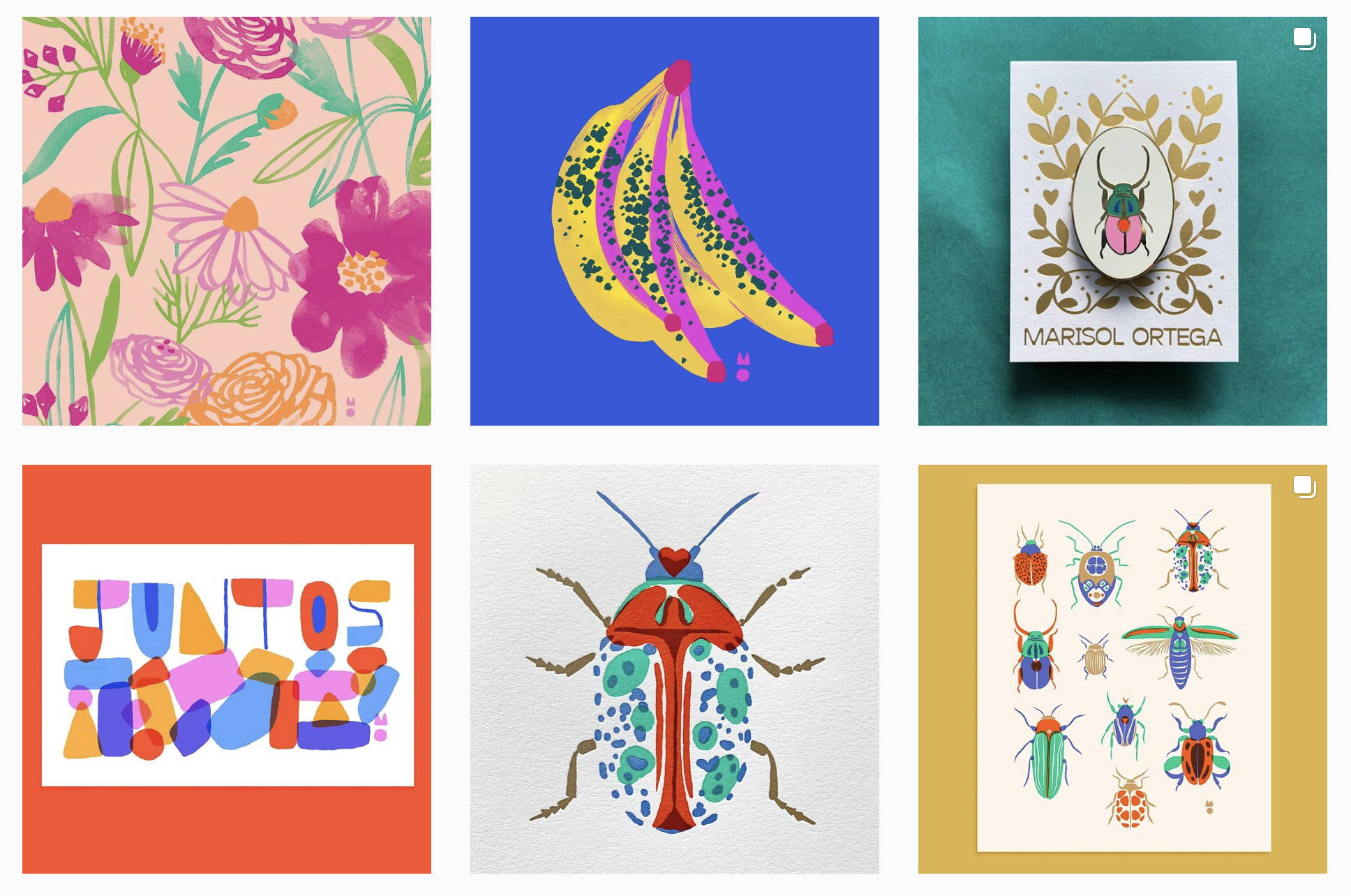 Sally: Birds, flowers, coffee, big bold color... your work is so vibrant. Do you have a favorite subject matter?

Marisol: Thank you! They all bring me a lot of joy and that's why they always show up in my work. However, if I had to pick a favorite it would probably be flowers. They remind me so much of my childhood, my grandmother, my mother and my love for nature. And definitely all the color!

Sally: If you were a bird, what type of bird would you be?

Marisol: Ooo! I think a hummingbird! Tiny but mighty, always on the move and their iridescent colors are so beautiful, not to mention they love flowers. It also helps that our daughter loves to tell me random facts about animals and I learned that they are the only birds that fly backwards, how cool is that?

Sally: Do you enjoy drawing/painting birds? And which one of the new Oiselle birds is your favorite?

Marisol: Yes! Very much so, my favorite part was the research. I loved learning about all the birds. The crow was my favorite one to draw—it was the darkest one and so playing with the colors/textures was a really fun challenge for me.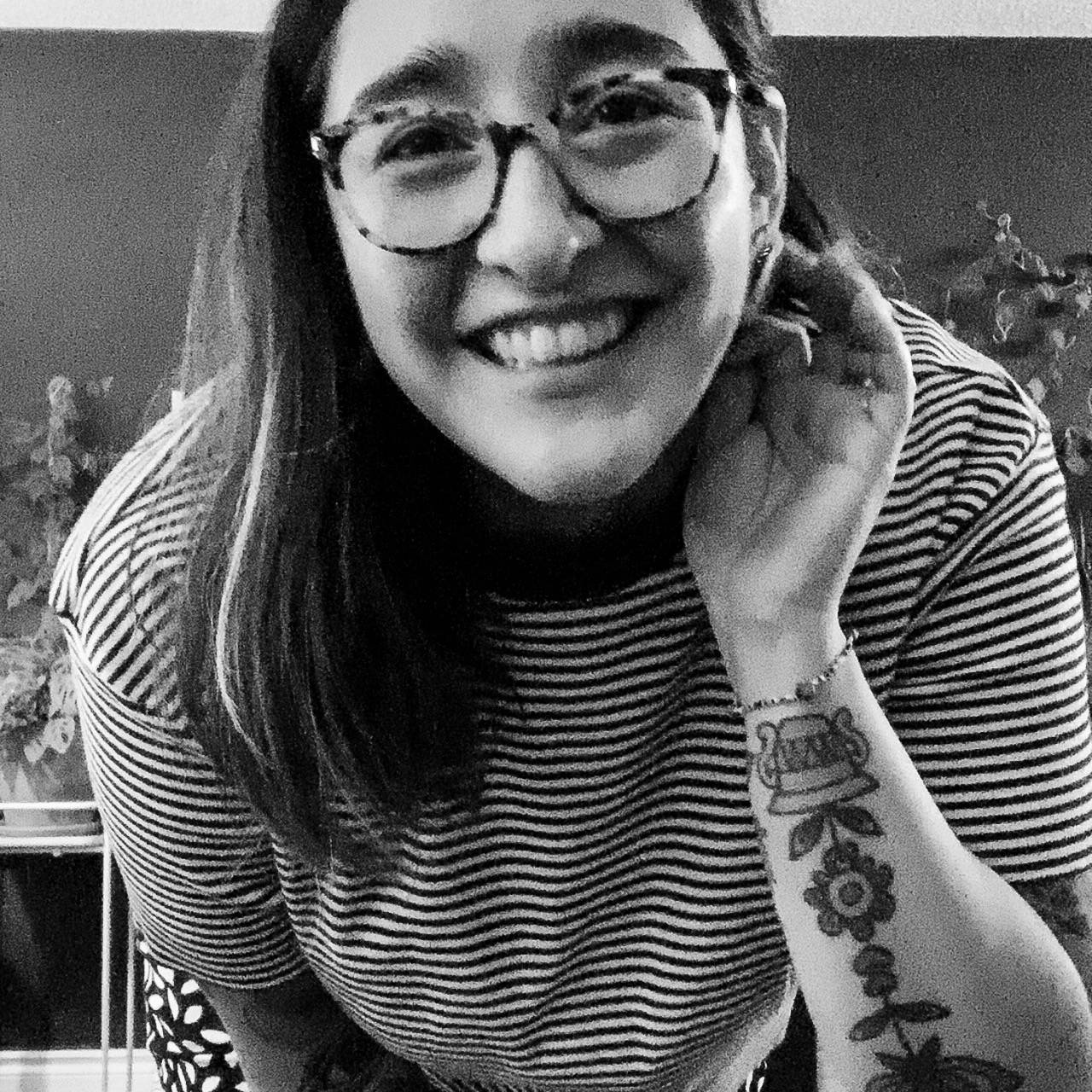 Sally: What are things that that most help you get in a creative mindset?

Marisol: Walking away from my computer. Taking a walk, puttering around in my garden, anything that puts me in nature even if it's just for 10 minutes so that I can think clearly. Something that has helped just in recent years has been keeping personal projects and carving out time to drawing and paint for myself. Even though it's what I do for my living, it's still my passion and I want to be able to maintain that.

Sally: What are the things that most hinder your creative mindset?

Marisol: I often find that staring at the computer doesn't always help my creativity, in fact, most of the times it makes me feel anxious and it feels like busy work. I make sure to block out computer time during deadlines so that I keep it to a minimum.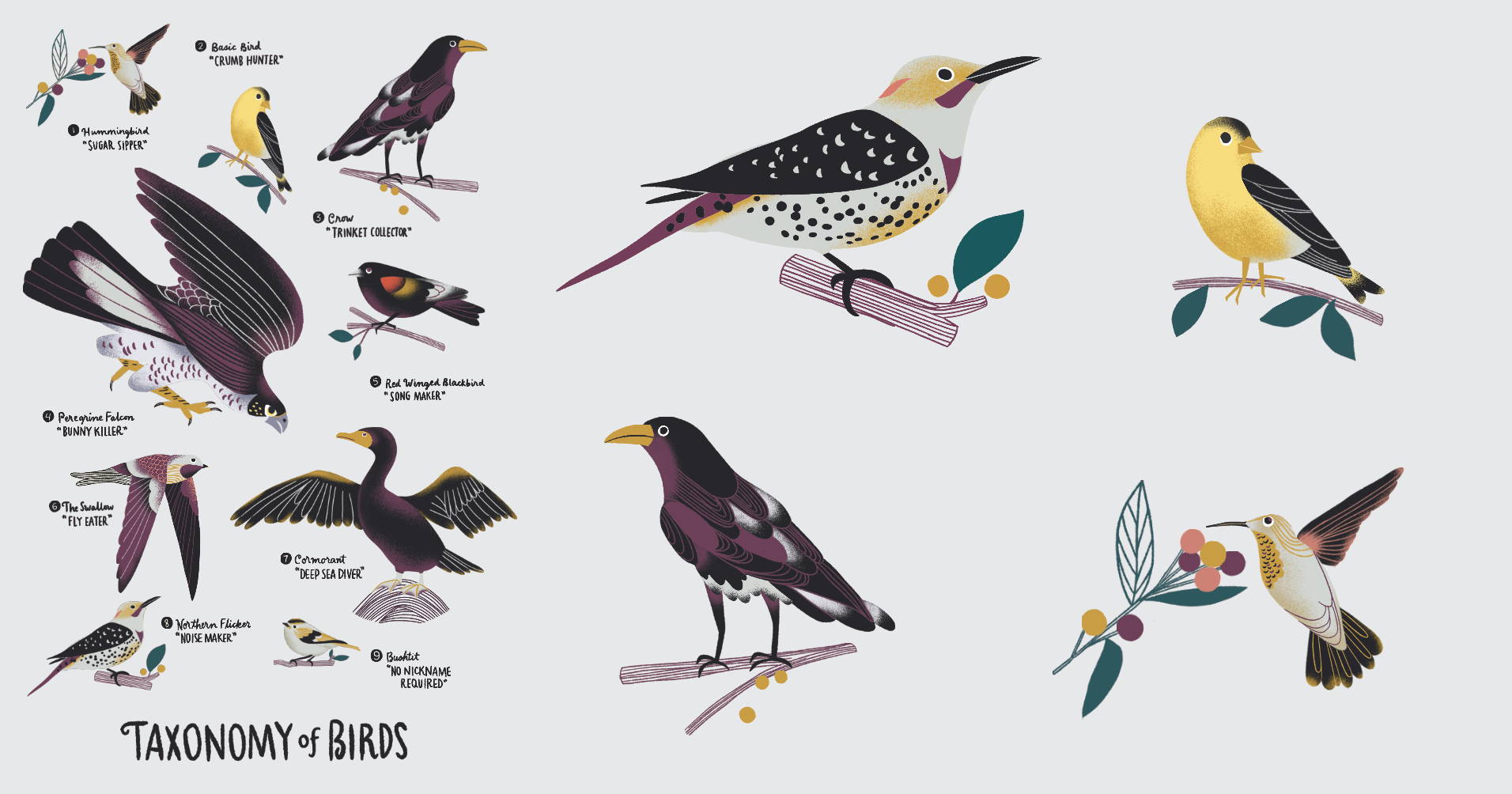 Sally: What are you looking forward to most in 2021?

Marisol: The arrival of our newest family member! We are expecting baby No. 2 in July. I'm also excited for spring/summer, upgrading our garden and being in the outdoors/camping.

Sally: Oh, how exciting! Congratulations on your wee-bird-on-the-way!
Read more: Spring 2021 / The Aviary