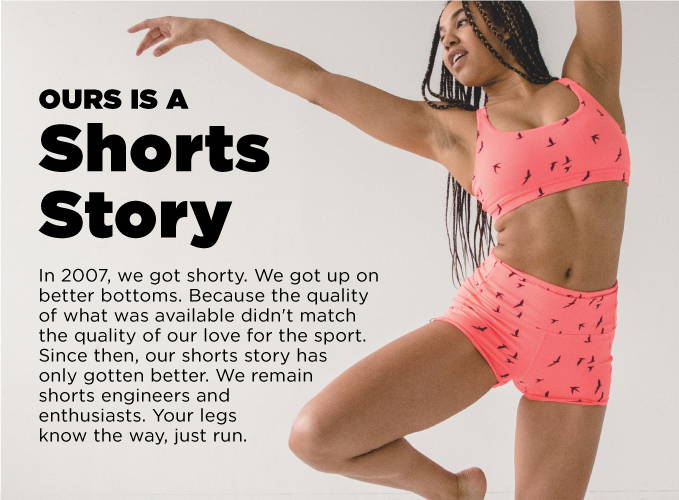 Shorts. We're obsessed and always have been. And spring is for letting your legs go free! So every year, the Oiselle design team works hard to up the ante, with even more thoughtful designs and details. The cuts, the fabrics, the pockets, the lengths, the diversity of what YOU want in shorts, from tight and compressive to loose and flowy.
Every woman is different. And her shorts? Same.
Without further ado, we'd like you to meet the rising stars in our 2020 shorts constellation.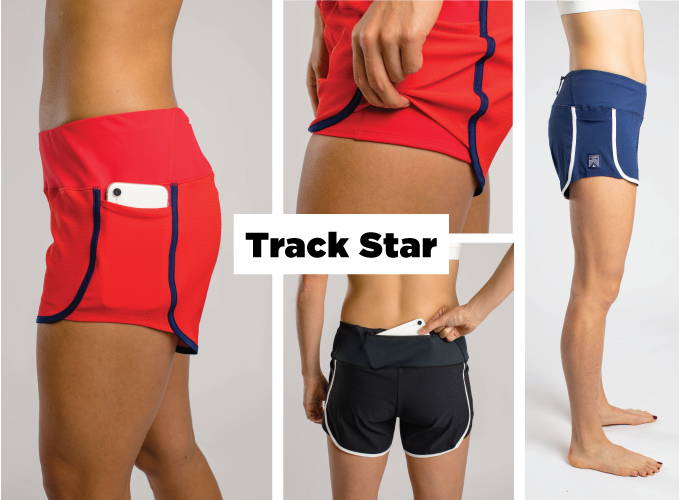 A personal fave - if only for the reason that they were an idea for YEARS before we could crack the code. The most innovative aspect of the Track Star is the internal layer and the pockets. Unlike most of our shorts that have a lightweight liner fabric, these have an integrated compression short underneath a semi-fitted outer layer. But there's much more to this design than being a "2-in-1" short, as they're called.
The compression layer underneath also serves as pockets. The reason this is important is so that your phone, or anything you might be carrying, will stay secure against your body (vs. bouncing in an outer-layer pocket). The innovation came in designing these inner layer compressive pockets that were accessible from the outer layer. You'll have to see for yourself, but this design is ergonomics at its finest. Add a third, center back waistband pocket, plus some vintage-style detailing, and voila: a Track Star is born.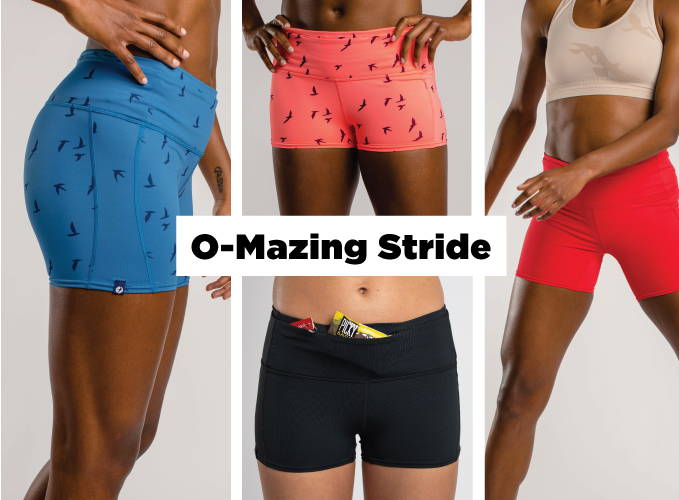 Meet two new shorts in our always popular Plya Compression: O-Mazing Stride Shorts Mini and O-Mazing Stride Shorts.
Our very own Hannah wore the O-Mazing Stride Shorts Minis in her Houston Marathon PR and OTQ attempt last month. When I asked her what she thought, her reply was "LOVE! Honestly, didn't even think about them all 26 miles which I think is the highest praise hahaha." I would agree.
And I'm guessing a lot of compression shorts lovers who want something lightweight AND supportive, will really dig these O-Mazings. Two lengths, new fun prints (plus black of course), and the always convenient 360 waistband for carrying everything from keys and gels, to chapstick and snacks. Note that our O-Mazing Long Shorts, with 9" inseam, remain in our Nyelle Compression, and as wonderful as ever.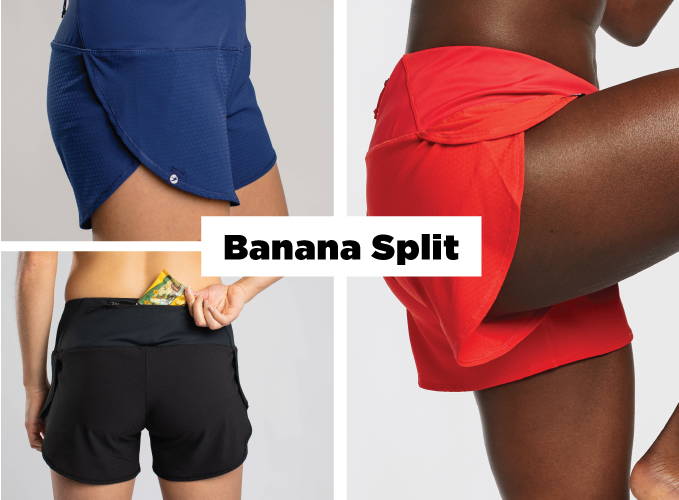 Split leg shorts! Split leg shorts! There is a place in many a runner's heart for the freedom and flow of the split leg shorts. We hadn't had one in the line for a long time, but in hearing requests around the office, and from afar, we decided to make the best split leg shorts we could possibly make. The redesign of a classic.
We started with our popular Roga waistband, including center back zip pocket. Then we designed the panels of the shorts to fit together like petals, overlapping at the sides so that they split, yes, but not to a TMI level. Beyond that, these are as simple, and as ready to go as bananas as you could ever want.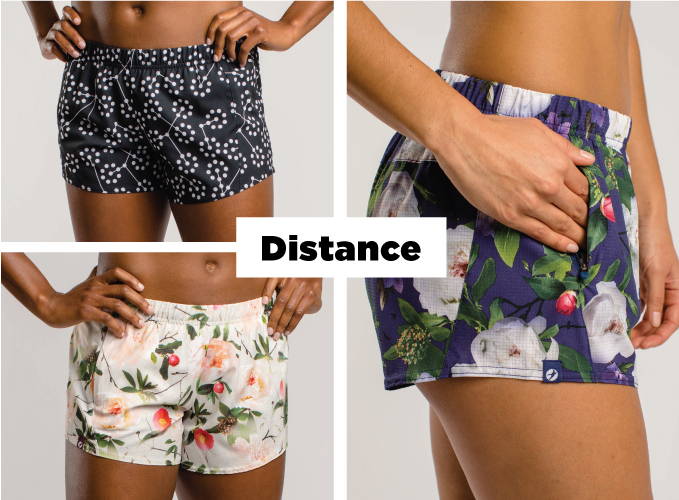 The classic shorts that never fail. We bring the Distance Shorts back in bright solids every year - as a Oiselle staple. The lightweight woven is both durable and soft. But we also produce them in our Breeze Woven -- with more stretch in the fabric and beautiful prints.
This year, it's all about those Moody Florals, and our bold Geo Flower. A fan favorite, they also include a simple, center back zip pocket, so that you can continue to go the distance.
SO MANY SHORTS! In addition to the above, all of our favorites are back, along with all kinds of options in length, compression, pockets, colors, prints, and more. Check out the bounty!