We've always been obsessed with beautiful and high performing fabrics. And when it comes to having options, this is our best season ever, with both best-selling favorites and newbies added just this year. Bottom line, there's an option for every run, workout, hike, or snuggle on the couch. Have pets? They love our fabrics too.

So let's break down our F fabrics – included in our best-selling tops: Flyte, Flyout, and Flow.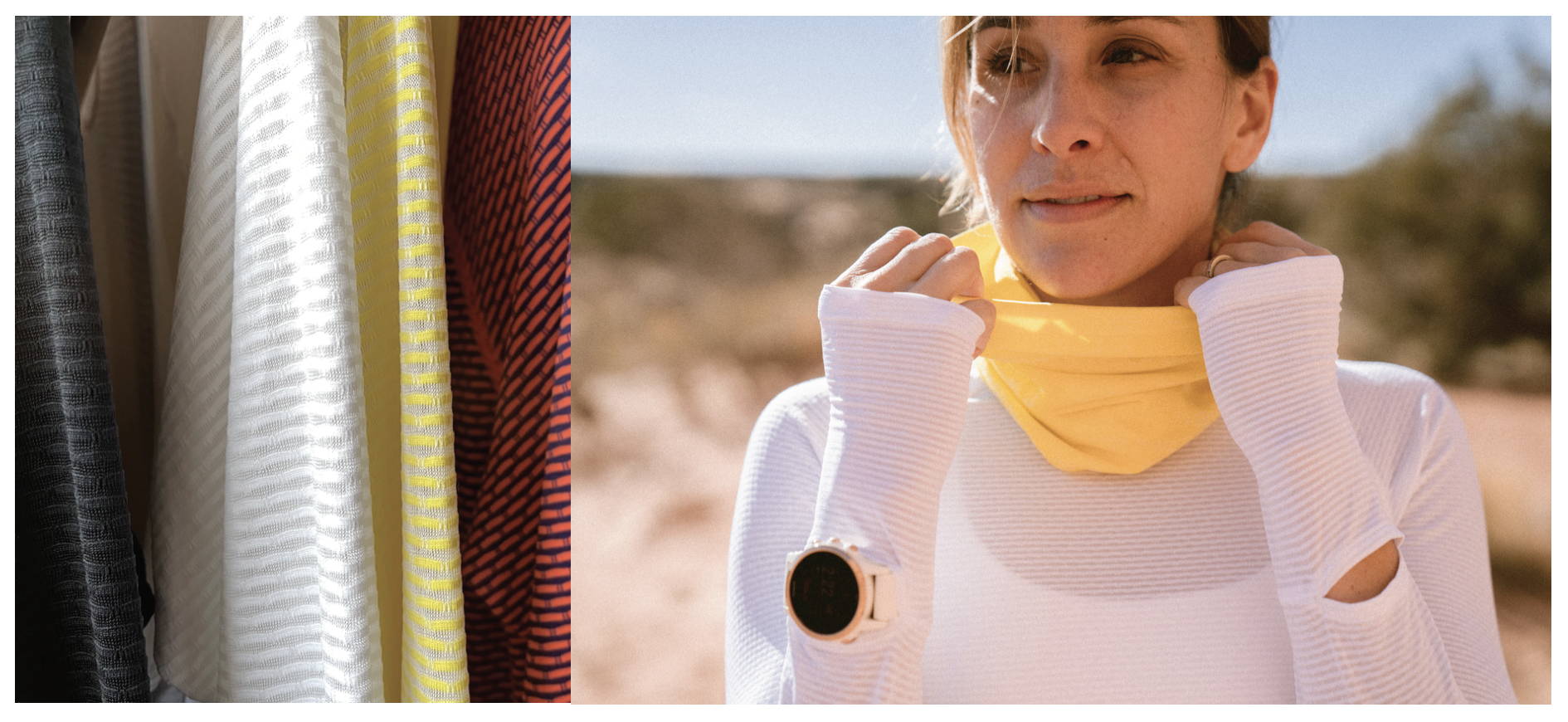 Newest to the line-up, and already a smash hit, please meet Flow. Seamless in construction, Flow is our absolute lightest weight fabric. Similar to Flyout in its construction, it floats above the skin and provides maximum air passage. Even in the long sleeve, wear testers stayed cooler longer. In addition to being lightweight, Flow is incredibly stretchy – which helps it fit many different sizes and shapes and is quite forgiving.

The fit: average length and sweep, with room to breathe. Not clingy. Similar to Flyout (though slightly more stretchy)

Available in the Flow Long Sleeve (with Watch Window) and the Flow Tank.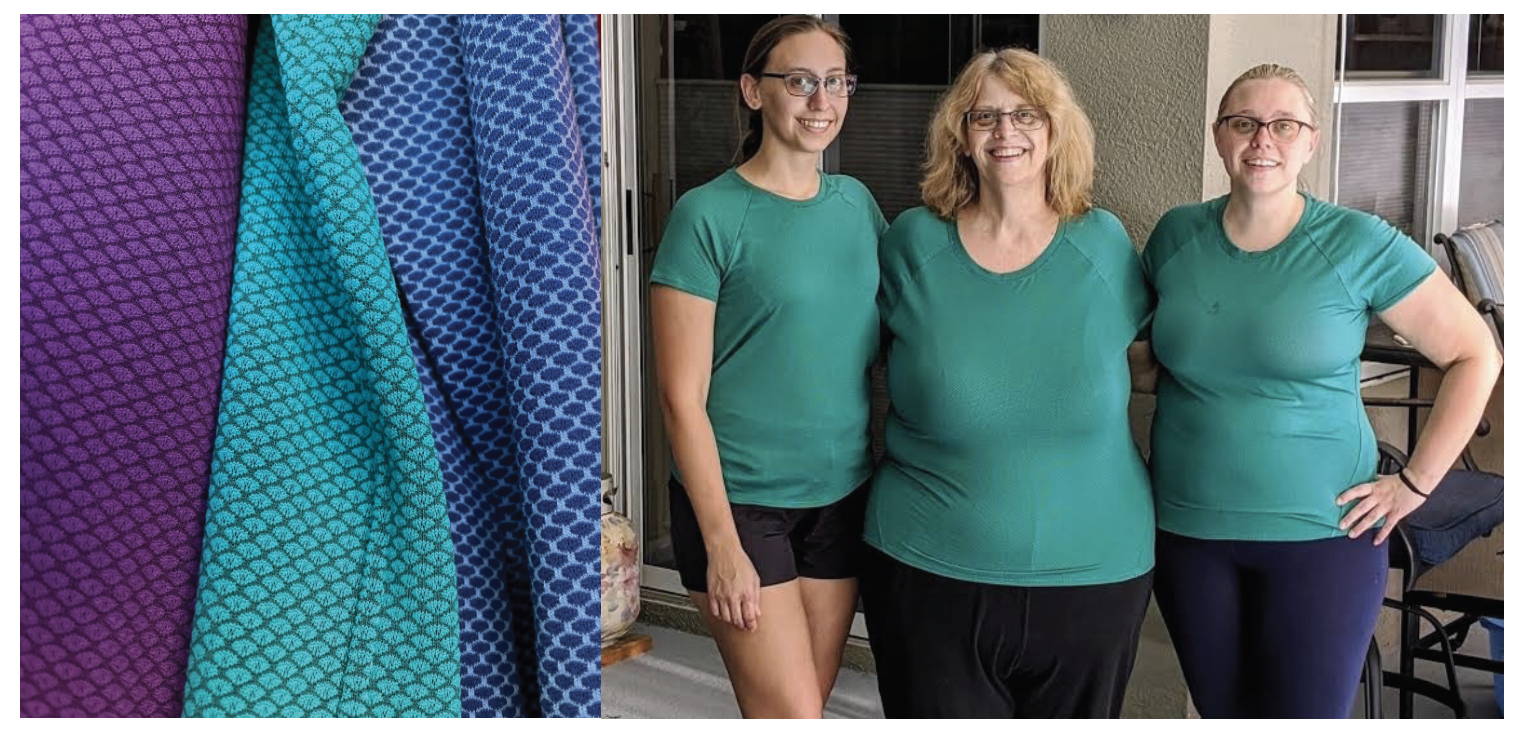 The hard-working, super-light, beautifully colored Flyout fabric is well-loved for a reason; okay many reasons. Like Flow, it's all about the construction, which floats on the skin. Better yet, it mimics your body's natural cooling process, bringing sweat away from the body where it can evaporate, keeping you dryer and more comfortable. Added bonus: the knit's Tencel content makes it ultra soft.

The collection includes the Flyout Long Sleeve (with Watch Window), Flyout Short Sleeve, and Flyout Racerback Tank. (And stay tuned for a new tank style…)

The fit: average length and sweep, with room to breathe. Not clingy.
A staple in our line since 2014, the Flyte styles have covered mega miles, all the racing, tons of workouts, and infinite base layering. Known for its heathered appearance, seamless construction, and drop stitch birds, the collection includes the Flyte Racerback Tank, Flyte Short Sleeve, and Flyte Long Sleeve (no Watch Window). Between the three collections, Flyte is the most substantial in terms of hand feel.

The fit: is longer and leaner than Flow or Flyout, making it ideal as a base layer or layering piece.

Also see the Flyte Gaiter, providing convenient protection on the go.