Marathoner Allie Kieffer was excited to be at the start line of a marathon again, but this one had a twist! Instead of focusing on her race and pacing, Allie's purpose was to help other women get the Olympic Games standard of 2:29:30. (Although top 3 placing in the US Marathon Trials guarantees an Olympic Games spot, many other countries' runners need to get the Olympic Standard to be ensured they get to compete).
Here's an inside look at Allie's before and after pacing experience.
Pre-Racing Vibe:
1. So you're pacing the Olympic Games qualifier pace (2:29:30) at Houston? What is that pace per mile? How far will you be going?
Yes! I am pacing at 5:42/mile, planning to run 16-18 miles.
2. How is preparing to pace different than preparing to race? Are you more/less nervous?
Preparing to pace is very similar to preparing for a race. Even though I feel less nervous, there is a sense of responsibility, as well as a privilege, in being a part of someone else's Olympic dream.
3. What are your personal goals for your pacing duties?
I'm personally coming off a tough year (2019), so I am excited to finally be lining up again! My goal for Sunday is to enhance the performances of those around me and to get in a fast long run in the lead up to the Olympic Trials.
4. How do you see this pacing fitting in to your prep for the Trials on Feb. 29th?
The Houston Marathon provides the perfect opportunity for me to practice fueling, race nerves, and the opportunity for a positive experience leading into the trials in a few weeks!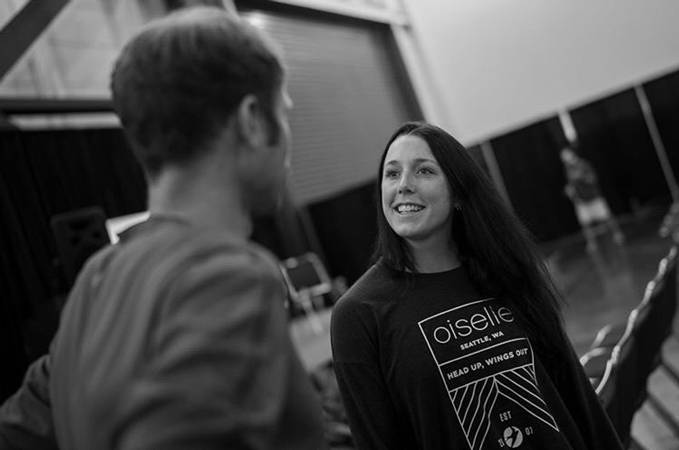 Post-Race Vibes:
1. How did it go out there?
It went great! I had a bit of a bottle fiasco at 5k - I couldn't find my bottle, so I didn't get any nutrition at that stop, and after completely stopping to find it I eventually sprinted to catch back up to the group. Other than that the race was smooth sailing through 16 miles, where I stepped off and started cheering!
2. Anything surprise you?
I was surprised by how easy the pace felt in the beginning and how confident I felt leading the pack. In races I usually sit back and let others do the work, but it was also fun to lead.
3. Favorite moment?
My favorite aspect was the collective excitement and camaraderie of the group all working together to accomplish a goal that, from the outside, seems like an individual achievement.
4. What's the week look like training-wise?
This week is back to regular training! I didn't do anything special to prepare for Houston and other than an extra day of recovery I probably won't do anything different to recover. In theory pacing the marathon was just a fun way to get in a great long run, but I'll keep you posted.
Thank you, Allie, for taking us along on your pacing experience. By the looks of these spilts you nailed it.