Mallory Adamski is a Diné (Navajo) woman on her life's journey to lift the voices, resilience and knowledge of Indigenous peoples around the world. She is the Director of Communications and Advancement for the National Indigenous Women's Resource Center, which advocates to end violence against American Indian, Alaska Native and Native Hawaiian women. In her role, Mallory also serves as managing editor of Restoration of Native Sovereignty and Safety for Native Women, a publication dedicated to informing tribal leadership and communities of emerging issues impacting the safety of American Indian and Alaska Native women.
The past several years have been a sobering journey learning alongside Indigenous women who tirelessly advocate for the safety and protection of Native people and communities. Indigenous women have families to care for and their own needs, yet they are the first, and sometimes the only, person to step up and speak out when a loved one is abused, missing, or murdered – an all-too common reality for Indigenous women.
As Indigenous people, we know that there is an inherent connection between violence against the land and violence against Native women. Think oil pipelines, fracking, and the desecration of sacred sites. As threats against the environment rise with the increasingly extreme effects of climate change, we hear Mother Earth crying out. We feel her tears in the raging wildfires ripping through our communities, the rapidly melting sea ice strangling our lands and subsistence lifeways, and the increasingly powerful storms and hurricanes battering and flooding our homes.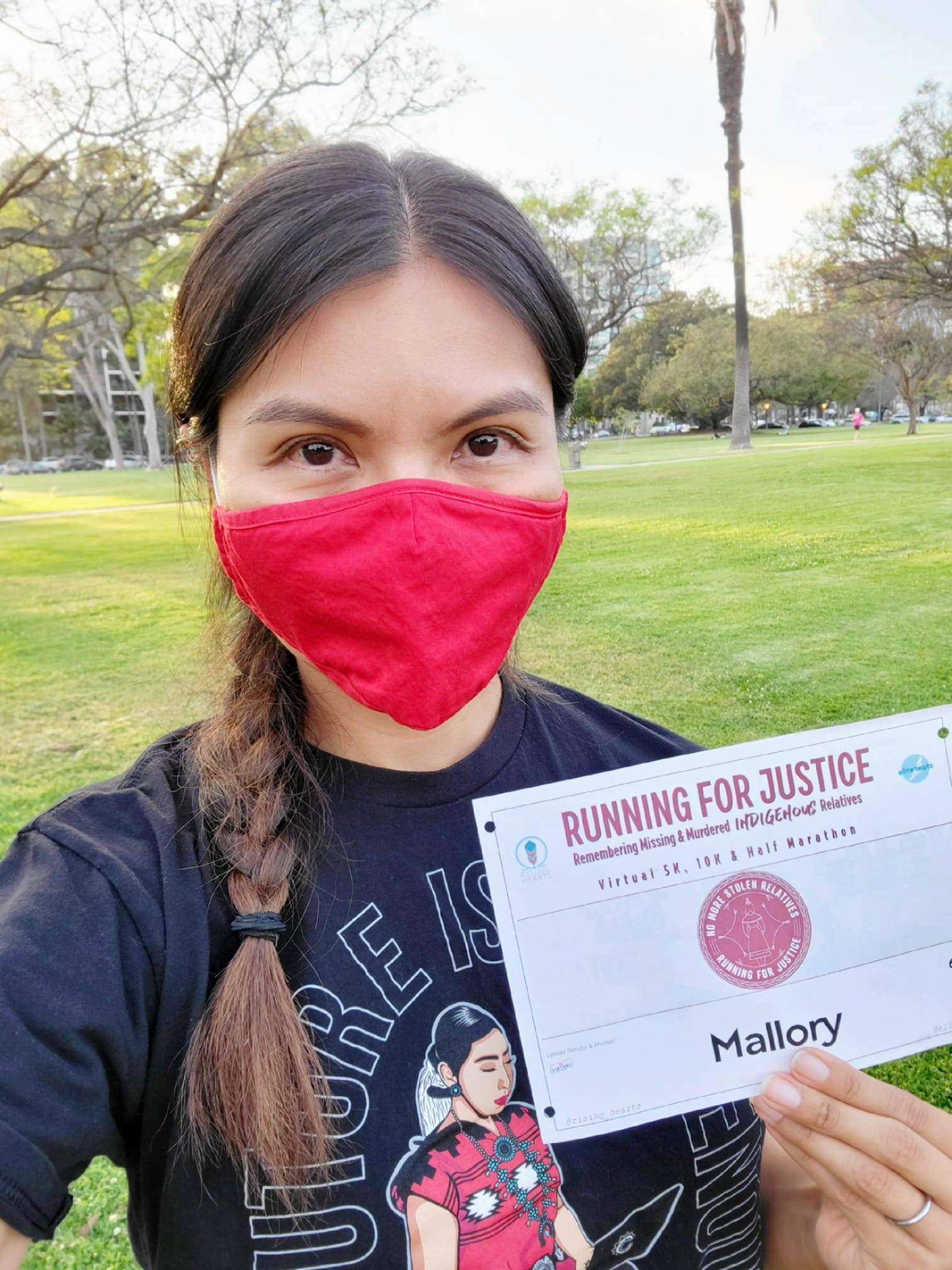 But there is a dream Indigenous people hold tight. One where we will turn the tide on not only climate change but return to a time when land and women are held sacred and are protected once again. A time when justice for Indigenous lives isn't so elusive. A time when all our relatives are safe, and the sovereignty of our communities is fully recognized.

As a Diné woman, I hold onto this dream through running. For the Diné (Navajo) people, running is medicine both physically and spiritually in that it grounds and connects us back to this traditional teaching of taking care of ourselves, thinking ahead, and being strong. In the face of violence and attacks on the land, running reminds me I am strong – that we, as a people, are strong. Running is my prayer for our people.
Running is my prayer for our people.
Working alongside some incredibly powerful women at the National Indigenous Women's Resource Center is another prayer I hold dear. Our team organizes with tribes and advocates on issues of violence against Native women, including the devastating crisis of missing and murdered Indigenous women and girls (MMIWG). We work closely with a group of family advisors who have lost relatives to this crisis, as well as organize MMIWG awareness activities centered around May 5 each year. This is the work I was called to: to lift the voices of my Indigenous people.

May 5 is the birthday of Hanna Harris, a 21-year-old member of the Northern Cheyenne tribe who went missing and was found murdered in 2013. Indigenous advocates organize on this day – May 5th – for Hanna and for all the missing and murdered relatives from our communities. These lives matter, and we will continue to call for justice in their name.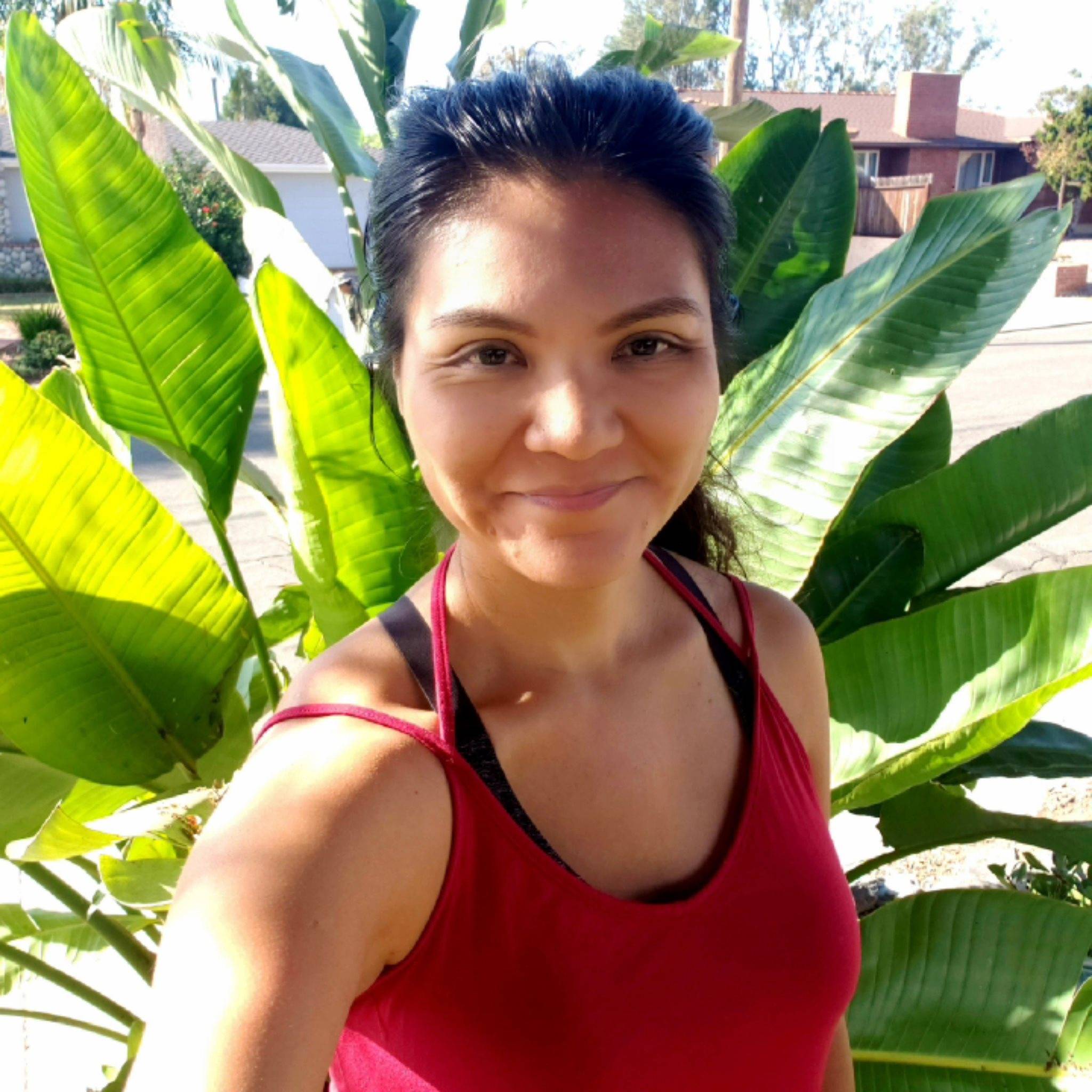 Currently, we are working alongside our partners to demand justice for Kaysera Stops Pretty Places (Crow Tribe), who was 18 years old when she went missing and was found murdered in 2019. You can learn more about Kaysera and take action here.
There is a strong connection between colonization – and its ongoing trauma and impacts – and MMIWG. The legacy of colonization embedded in the United States' legal system — laws and policies — separate Native women from all others and must be removed. As relatives, we have a responsibility to speak out against this colonial violence that has spanned generations and lift the voices of the families who are hurting. Join us in the fight to restore sovereignty to tribes to and end the violence against Indigenous people once and for all. Our futures depend on it.
Learn more about Women Run the Vote, 2.0.