We're excited to bring this panel to those who have registered for the 2021 Women Run the Vote Relay! The WRTV Panel on September 21st is moderated by Dinée Dorame, with Teresa Baker, Rebecca McCown, Guarina Lopez, and Faith Briggs on the historical and present erasure of Black and Indigenous communities from the land/outdoors.
 
To learn more about the moderator and panelists, please follow their work below.:
Guarina Lopez (Pascua Yaqui) is a visual artist and storyteller using photography, film, and writing to share stories of this Native land, the Indigenous people, and the environment. She works at the intersections of Indigenous sovereignty, land and water rights, and colonial abolition. Much of her work is raising awareness about Native history, culture, art, and law as a way to elevate Indigenous stories beyond stereotypes to ground them in contemporary life. Guarina is also a runner, cyclist and mother to a long-haired skater boy.

Follow: Guarina Lopez (Pascua Yaqui)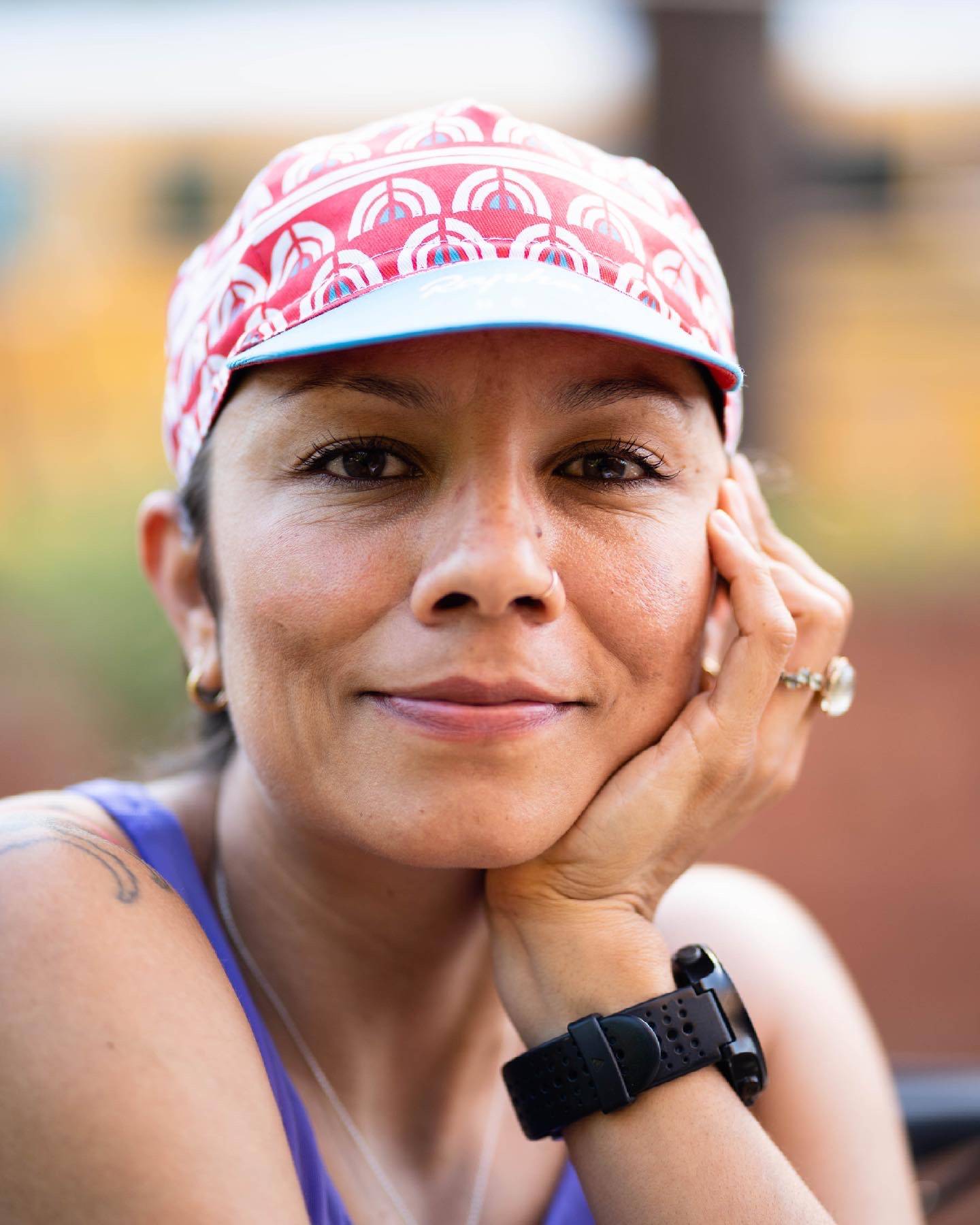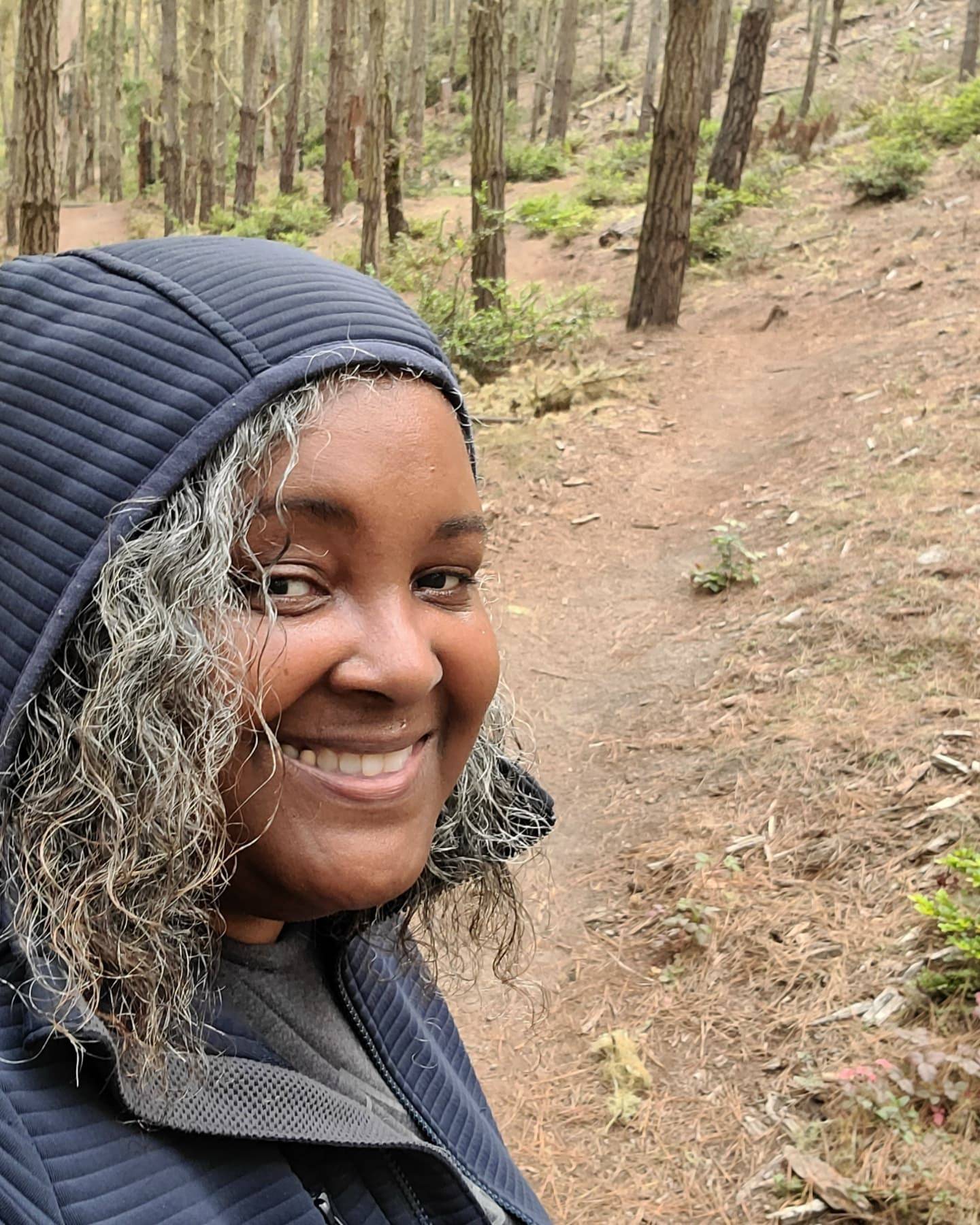 Teresa Baker
Growing up as the only sister to eight brothers in her hometown of Richmond, California, Teresa was determined not to be outdone; spending time in the outdoors became her passion. Fast-forward 30 years later—the outdoors is still her passion; the only difference is the stakes are higher. She now spends time outdoors with the purpose of engaging communities of color in outdoor spaces, in hopes of fostering a shared sense of responsibility for environmental protection.
Teresa spends the majority of her time working with outdoor agencies, organizations, brands and retailers, on ways to welcome a more diverse audience to their boards, staff, programs/campaigns. She does this through outdoor events and speaking engagements across the country.
All too often outdoor organizations, agencies and retailers miss the opportunity to speak to the relevant role culture plays in our outdoor experiences. Teresa works to change this by connecting underrepresented communities with outdoor opportunities, knowing that the long term effect will be a new generation of nature stewards.
Follow: Teresa Baker 
Dinée Dorame is a citizen of the Navajo Nation and is Tábąąhá (Water's Edge clan) born for Naakai Dine'é (Mexican People clan). Her maternal grandfather's clan is Tótsohníí (Big Water clan) and her paternal grandfather's clan is Naakai Dine'é. Dinée graduated from Yale University in 2015 with a B.A. in Women's, Gender, & Sexuality Studies. She is currently the Associate Director of College Horizons, a national non-profit supporting Native students in their pathway to higher education. She is also the Host of the Grounded Podcast with Dinée Dorame, which explores the intersection of running, community, land, and culture with athletes of all backgrounds. Prior to these roles, Dinée worked for three years as an Assistant Director of Undergraduate Admissions at Yale University where she coordinated Native American Outreach & Recruitment. She enjoys finding ways to intersect her work in higher education with running/movement by serving as an advocate for Indigenous land recognition and representation in the running industry. Dinée also volunteers her time as an At-Large Delegate for the Yale Alumni Association and as an application reader/evaluator for several national scholarships.

Follow: Dinée Dorame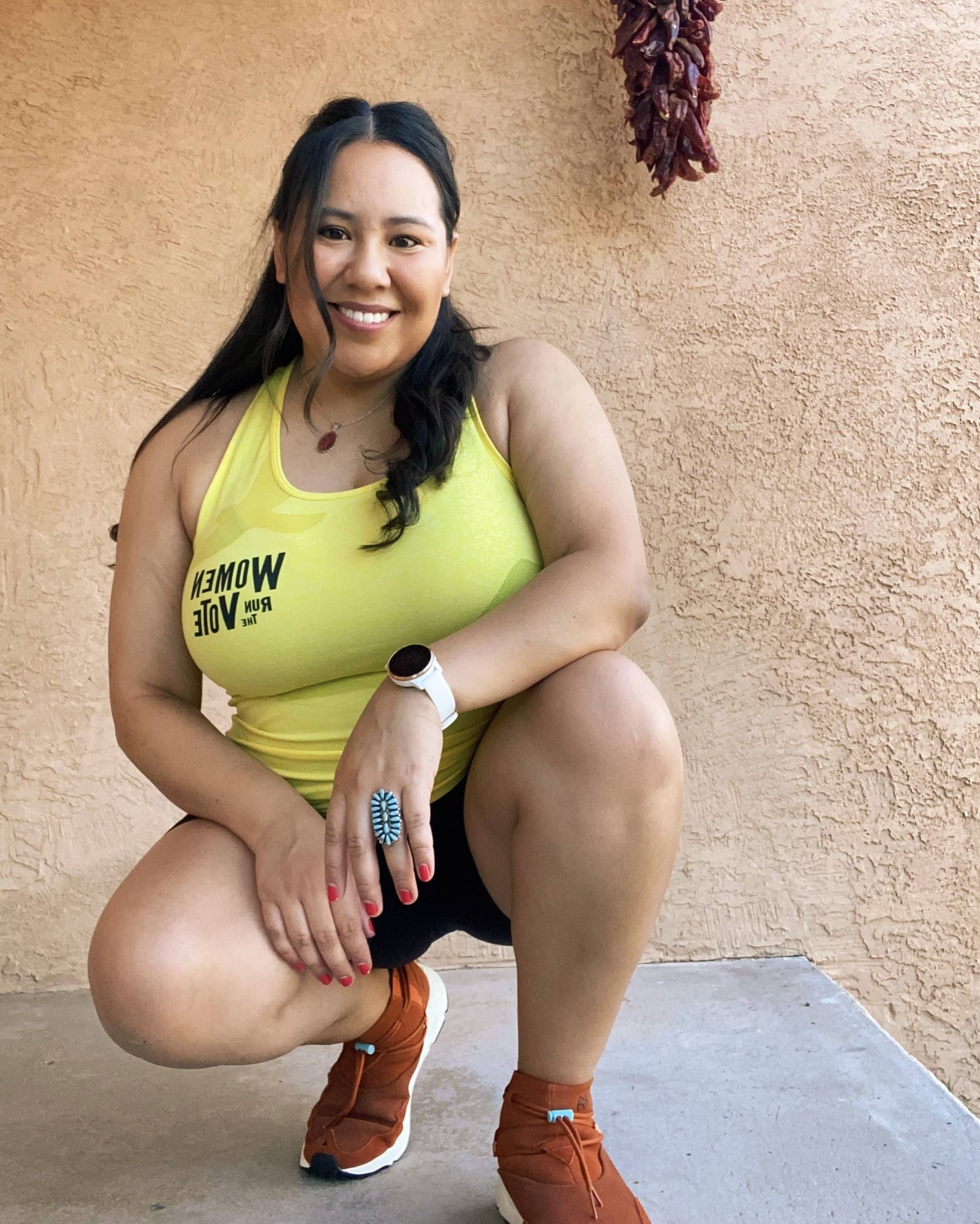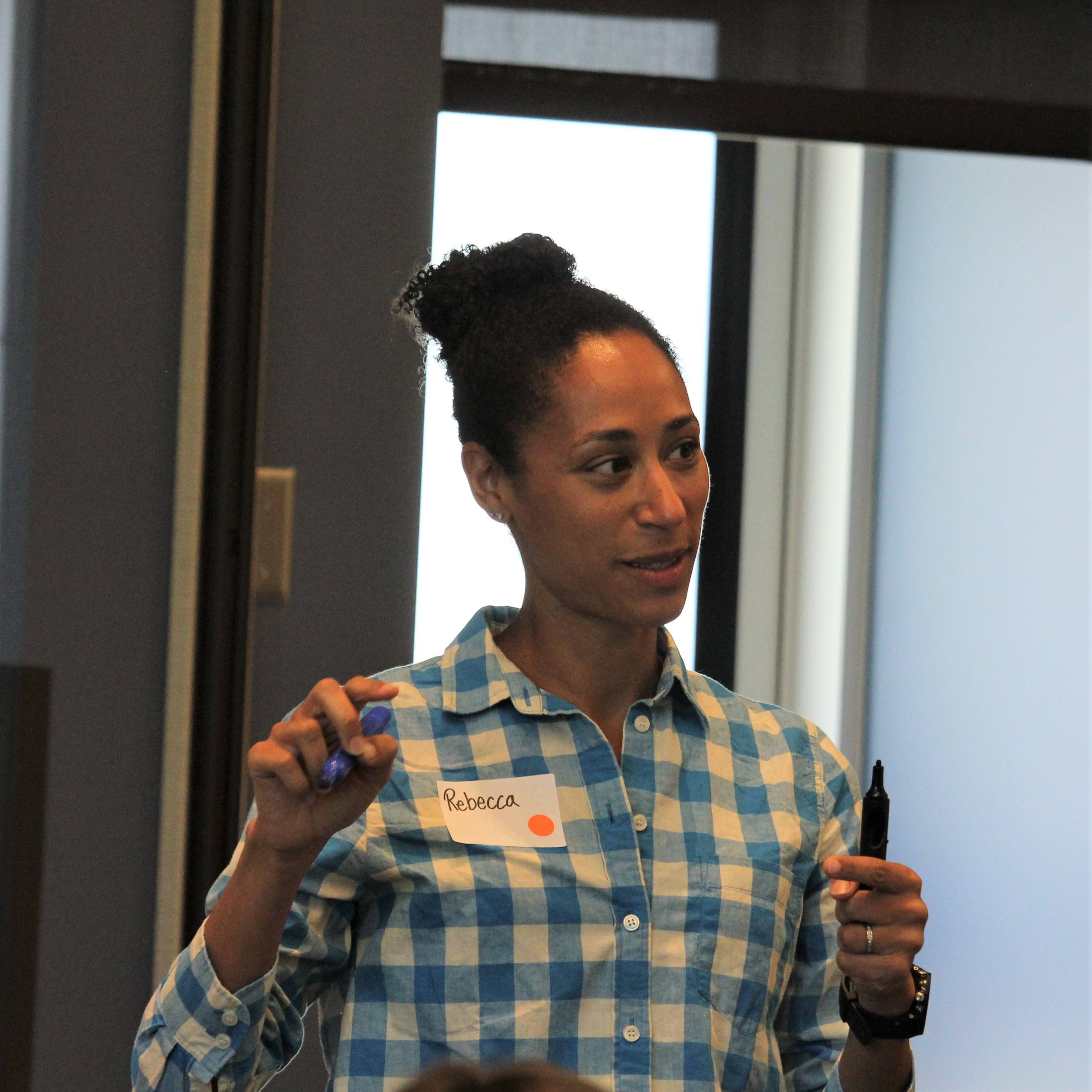 Rebecca Stanfield McCown
Rebecca Stanfield McCown has been passionate about outdoor recreation since she was young, starting out as a camper at a Pittsburgh YMCA summer camp. Through the experiences of school breaks spent at summer camp and on a Wyoming ranch trying to be helpful, she developed a deep appreciation for nature. Rebecca holds a B.S. in Natural Resources Recreation and Tourism from Colorado State University and a M.S. and Ph.D. in Natural Resources from the University of Vermont. Her academic research explored the underrepresentation of people of color in national parks and examined youth programs that created successful, sustainable connections with youth of color. Rebecca focused on identifying the components needed to have deep engagement with communities and youth to create long term relationships.
As director of the National Park Service's Stewardship Institute, she has worked on national projects that include the NPS Urban Agenda, addressing harassment and hostility in the workplace, advancing facilitation and dialog skills Service-wide, and peer leadership development programming. Her most recent work has focused on integrating restorative practices, and trauma awareness into National Park Service employee support programs to improve the ability of NPS to address issues of workplace harassment and hostility, racial equity, and the interpretation of complex and painful histories across NPS sites.
She is adjunct faculty at the University of Vermont's Rubenstein School of Environment and Natural Resources where she also serves on the Board of Advisors. Rebecca is a member of the Network for Landscape Conservation's Coordinating Committee and Co-Chair of the Diversity and Inclusion Working Group and a Trustee for the Vermont Chapter of The Nature Conservancy.
And she runs. A lot.
Follow: Rebecca Stanfield McCown
Faith E. Briggs is a documentary director, creative producer and podcast host passionate about sharing contemporary stories that widen the spectrum of representation and help us all see our own possibilities. Her favorite feelings are a tie between sun on skin and warm mud oozing between bare toes. She is grateful for the life changing knowledge of literary grandmothers such as Audre Lorde, bell hooks, Toni Morrison, Zora Neale Hurston, Toni Cade Bambara and many more. Her previous work includes Brotherhood of Skiing (REI, 2018), This Land (Merrell, 2019), Camp Yoshi (REI, 2021), and Who Is A Runner: Prolyfyck Run Crew (Brooks, 2021.) She is the co-host of The Trail Ahead podcast, a 2021 Grist 50! Fixer, a Jackson Wild Media Lab Fellow, and a Western Conservation Hub William and Flora Hewlett Foundation Grant Recipient.
Follow: Faith E. Briggs