A year ago, eating outside in the cold was mostly reserved for camping trips, or maybe after a warm something after a winter race. If you do the polar bear plunge at the Resolution Run on New Year's Day in Seattle, for example, there's chili to the rescue.

Then COVID. And like everything else, there are new normals, new needs. Now if you want to have a date night, support local restaurants, or even see anyone at all – outside dining it is.

The good news: there's apparel for that. And while the look might be more snow bunny than slinky bird, it doesn't have to be a total loss – and your outside meals can have more style and comfort than the disposable layers you may have worn to the start of a marathon.

It's all about that layering. And runners are experts in this area because we endure huge swings in body and climate temps. From the frigid start of a run to the full-throttled heat of maximum effort, and back down again. Your top dining-out-in-style-and-comfort-considerations:
Upper Body. Start with a lifestyle bra to avoid getting nipply, plus a base layer of wool or a brushed fabric like Lux, that will maintain your core temp. Keeping your torso, chest, and upper body warm is job one, as that will dictate how the rest of your body feels.
Head and Neck. We lose most of our body heat through our heads and hands. Wearing a hat can make the difference between enjoying your meal, or sitting in discomfort yearning for it to be over. A knit beanie is ideal, and on-trend to boot. We also recommend a scarf. In addition to elevating your look, they're easy to put on or take off depending on comfort level.
Big Ole Jacket. Find the longest, thickest puffy jacket and wrap it over your entire look. In addition to bundling you in comfort, the jacket also serves as a seat cushion, should you find yourself on wooden benches or metal chairs. If it's less cold, a long fleece jacket can also work.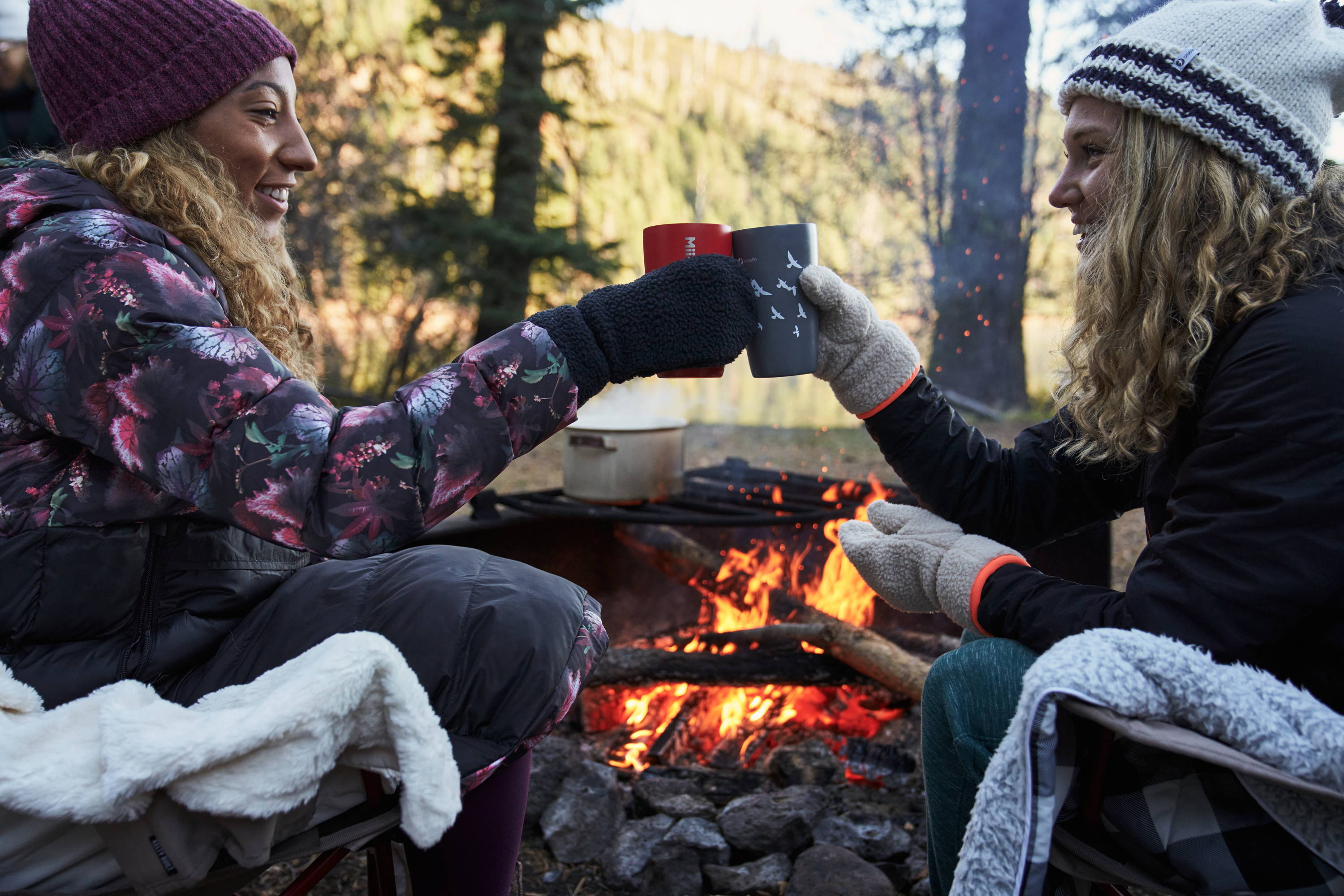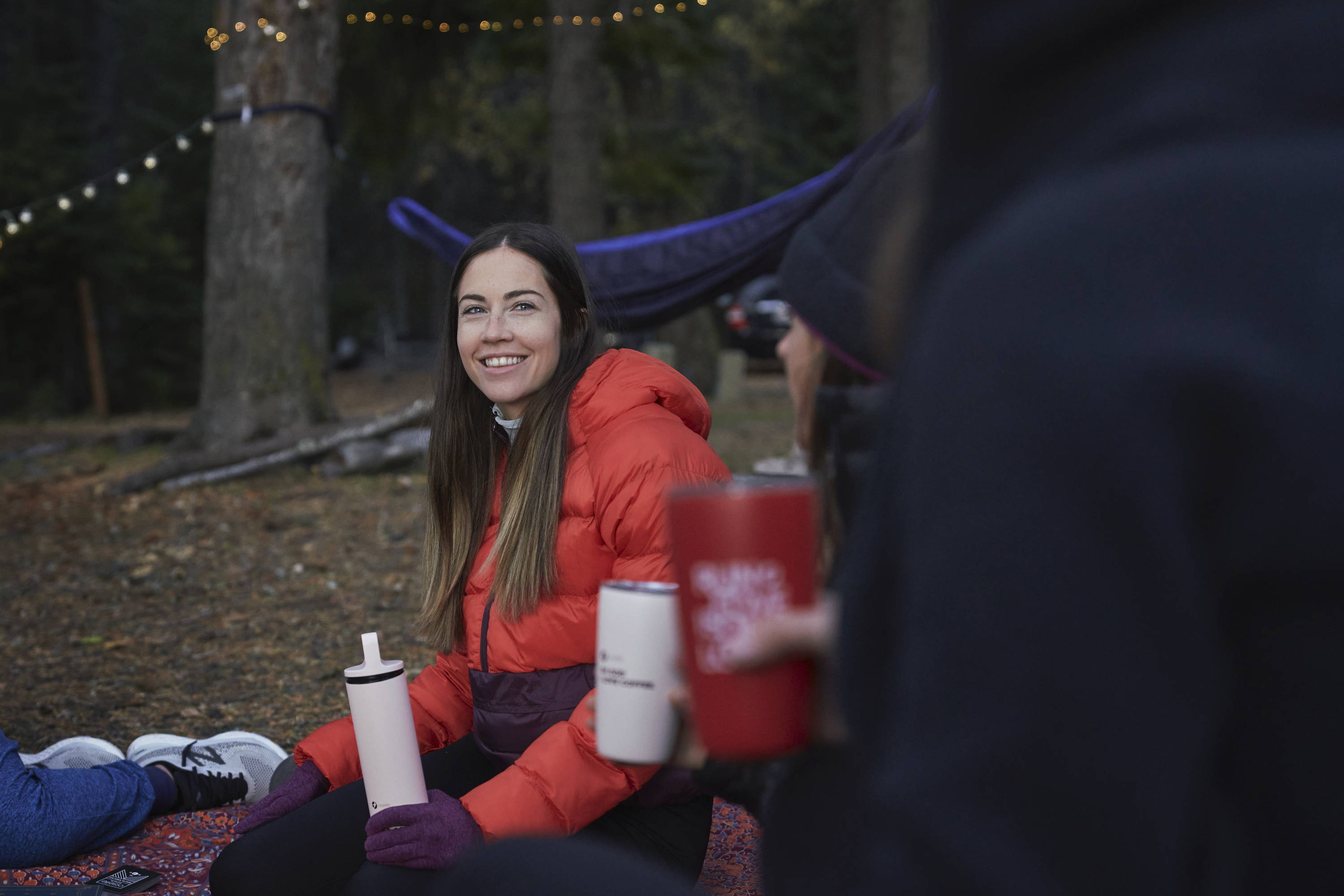 Lastly, it's good to carry a large tote bag, for stashing your layers if needed. Some restaurants have heated lamps, and some don't, but either way you've got options. Head up, forks out! Stay safe and outside and well-nourished.