We're so lucky to be working with Run For All Women ambassador,
Keshia
, on
Womxn Run the Vote
relay planning. Keshia has put her expertise to work, calling out Civil Rights Historic sites and voter rights and registration highlights from Atlanta to DC. We can't wait for you all to interact with this content as you travel the route (virtually) in September! (And if you haven't registered for the relay yet - get all the info
here
!)
After the 2016 General Election, I was following Alison Désir on Instagram - she was posting plans to run from Harlem, NY to Washington, DC while raising funds for Planned Parenthood since the newly elected administration had been threatening to defund the organization. I was so inspired. For the first time, I saw women, Black women who I could see myself in, planning to take on an ultra-relay for a cause that has a significant impact on the reproductive rights of women in our community. I knew as soon as I saw the posts that I wanted to be a part of it. Those final miles of the run were a transformative experience for me as a runner, and I just knew I didn't want it to end there. When
Run 4 All Women
decided to create an ambassador program I signed up and haven't looked back! Since joining R4AW as an ambassador we've run to raise additional funds for Planned Parenthood, funds for progressive candidates in the 2018 Midterm Elections, and hosted local events within our communities around the country to help empower others.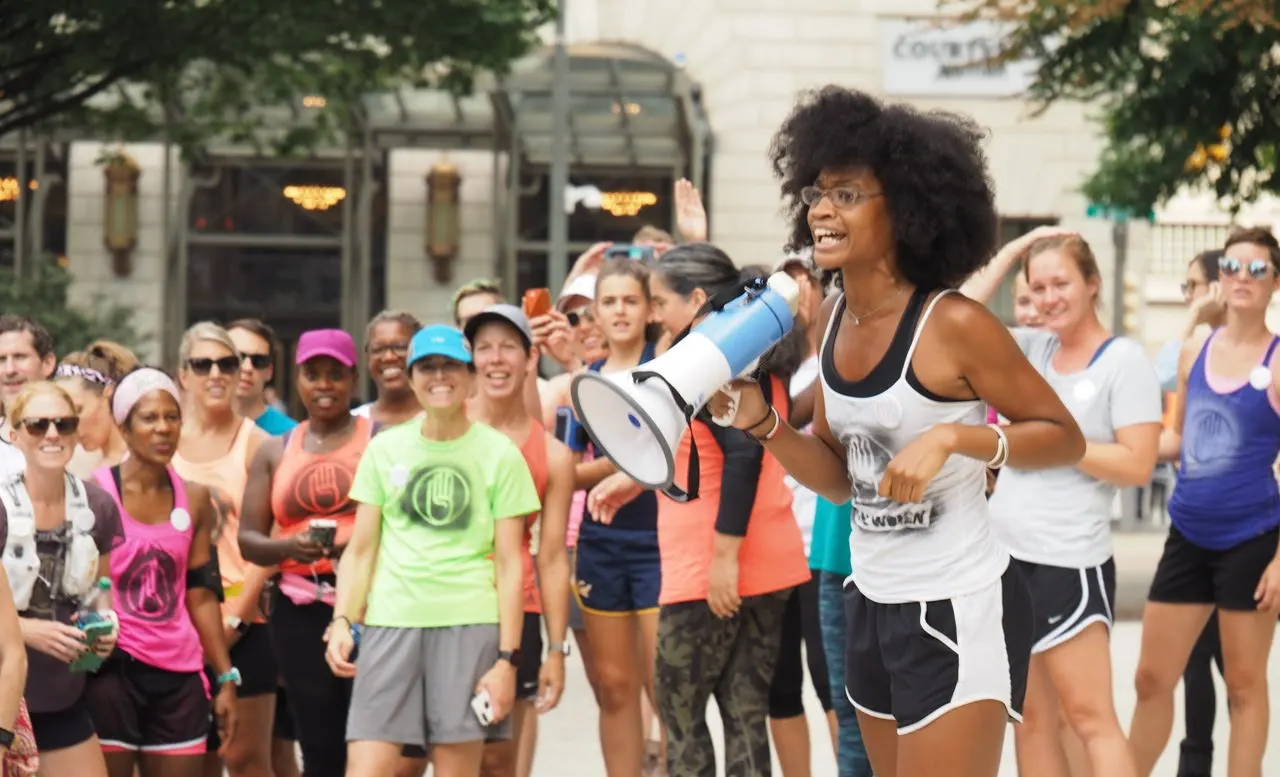 When I was asked to be a part of Womxn Run the Vote relay, adding historical elements to the route - I was excited. As an adult, I have realized that I, many of us, have not been taught the full breadth of Black American history and fight for equity within this country. Moreso, I have realized the history we are taught tends to leave out Black women who were key players within this history. I looked at this opportunity not only to learn more for myself but to also share the stories of resistance that helped us get to where we are today.
The goal of our route pin drops (that you'll interact with during the relay) is to spark your interest to explore more. There are so many pivotal leaders and moments that took place in the states our route runs through; all aren't even highlighted. Events like the Civil War's
Combahee River Raid
, led by Harriet Tubman, that took place in South Carolina making Tubman the first woman to lead a U.S. military expedition. Leaders like
Septima Clark
,
Ella Baker
,
Mary McLeod Bethune
, and
Barbara Rose Johns
whose work should be further explored and celebrated. Our pin drops are introductions to some of the stories of the local areas. Small snippets that allow participants to learn how everyday people - like each one of us - can be the ripple that makes waves. To help with this, there will also be calls to action for participants to engage with efforts within their communities.
Womxn Run the Vote is a collaborative effort, and I think learning is too. I'm looking forward to seeing what folx might add and how it will all play into building collective power this election cycle and beyond.
Small snippets allow participants to learn how everyday people - like each one of us - can be the ripple that makes waves.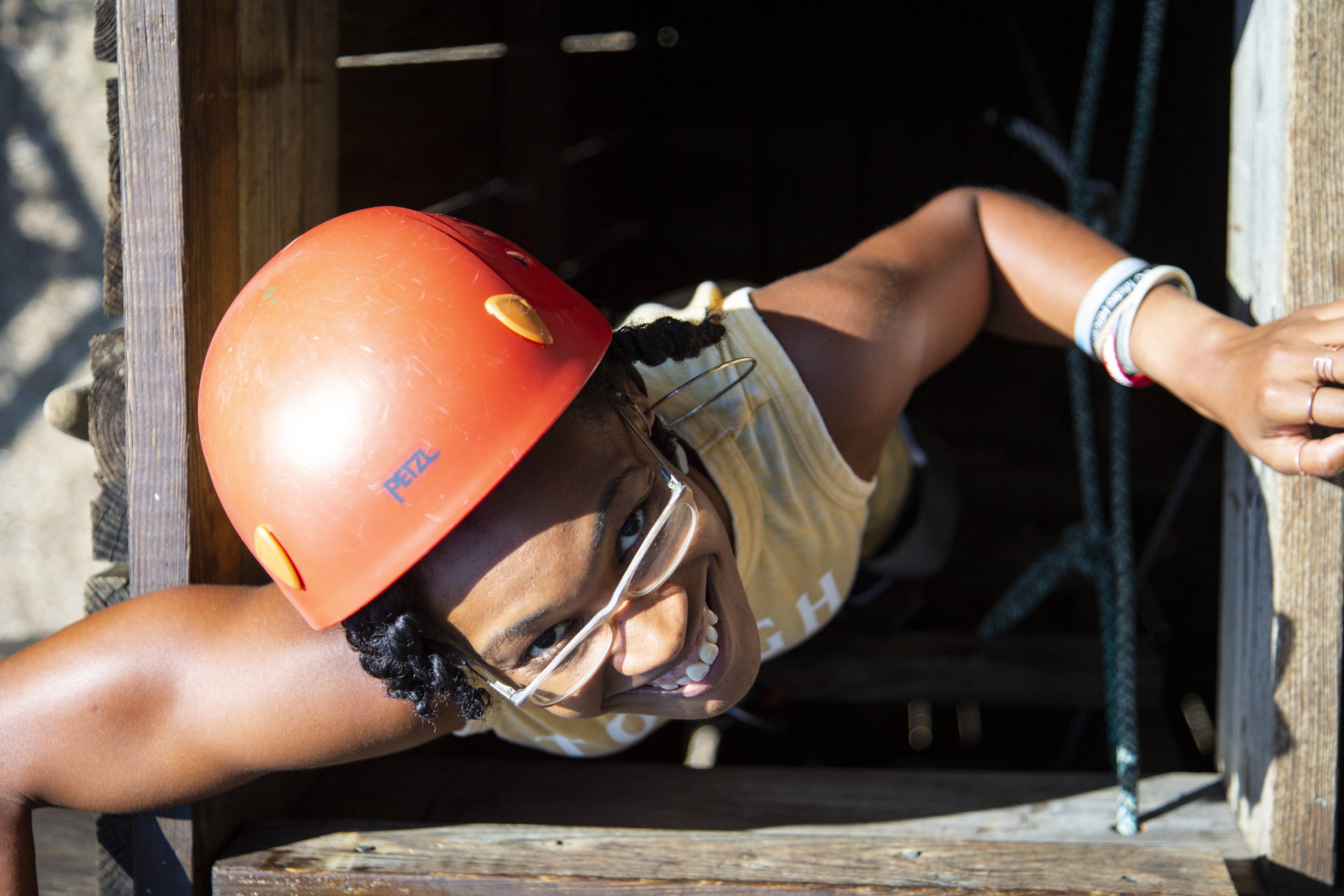 Who am I? I am an endurance runner, coach, and wellness advocate. Using running as my vehicle for change, I have logged countless miles in support of social causes like reproductive rights, women empowerment, and cancer patient support organizations. I am the founder of a weekly running community coined "Track Tuesdays" in the District of Columbia, "The Colored Girl's Picnic Series" community-building meetups for womxn of color, and Running Conversations, a run series promoting mental health dialogue. I am also a certified RRCA run coach, USATF certified coach, and steering committee member of the Global Womxn Run Collective. When I'm not involved with running, I'm learning how to create accessible spaces for mental and physical empowerment, developing my skills as a multi-sport athlete, and volunteering in support of womxn and femmes, and sexual and reproductive health.