Oiselle has always had its own start line. Women (meaning anyone who identifies as a woman) are centered here. From a design standpoint, that means we don't have to turn aesthetics into siloes. No black-charcoal-navy for the guys, and pink-purple-turquoise for the women. We explore it all. Or as Lauren Fleshman says, "women, we're a lot like people."

This freedom also means we can play the field when it comes to style. And my favorite design driver: cross pollination of contrasting ideas to create something fresh. As is often the case with innovation, it's not necessarily an entirely new concept, but rather the combining and recombining of existing ideas, themes, ways of thinking.

Welcome to Spring 22, the season of celebrating contrasts and complexity. Differences, from bold primaries to gentle pastels, mix, mingle, and motivate. And in attitude, from the softness of a floral print to the sharp confidence of a go-time pinstripe. More than ever, beauty in design is an expression of joy and resilience - and the ever-forward spirit of the athlete.

Meet the new colors and prints, lighting the way toward spring.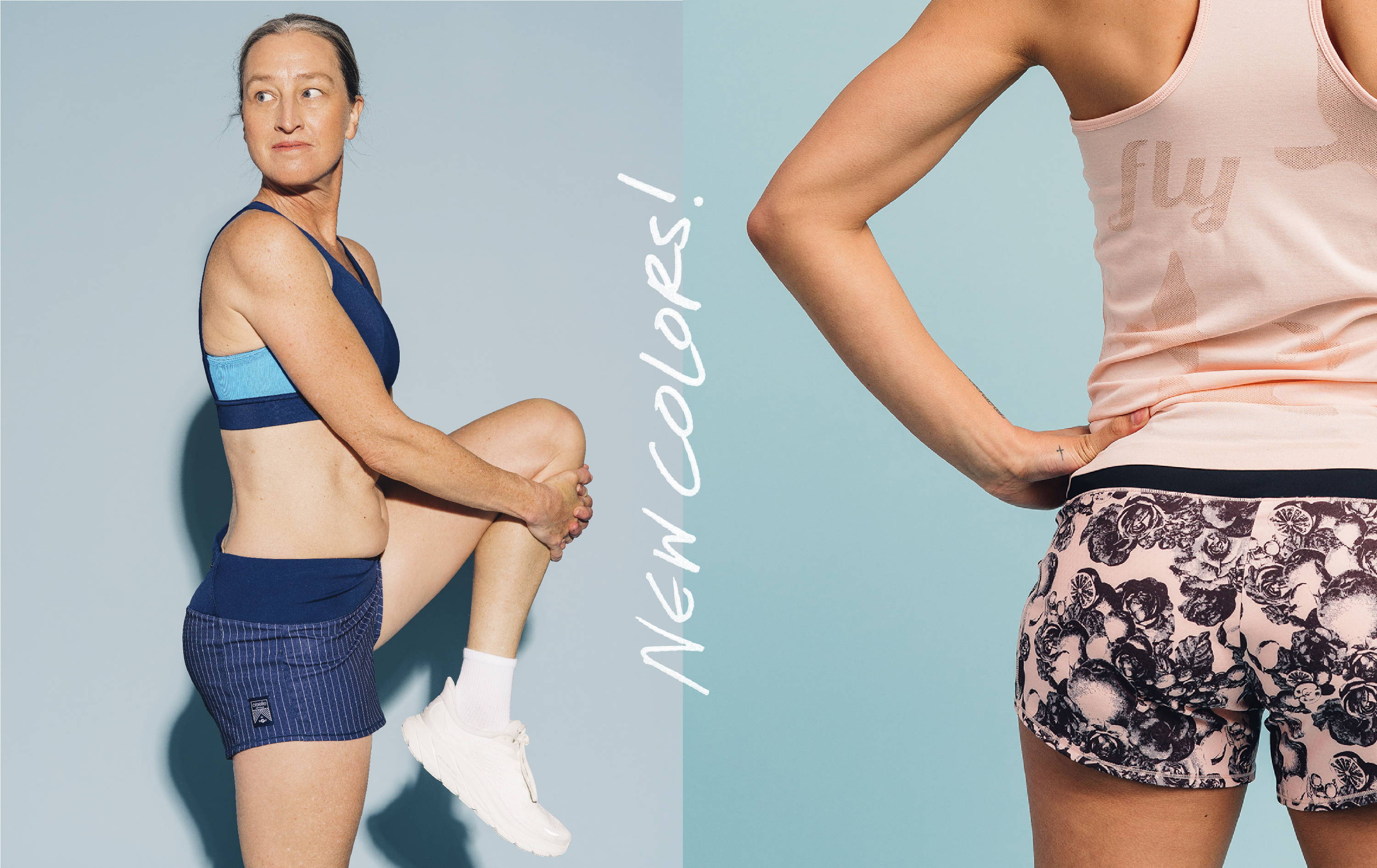 Rogas always fly. And this season, they're fly-est, in new prints, including Botanical, Pinstripe, and bold new colors (Lush green lives up to its name).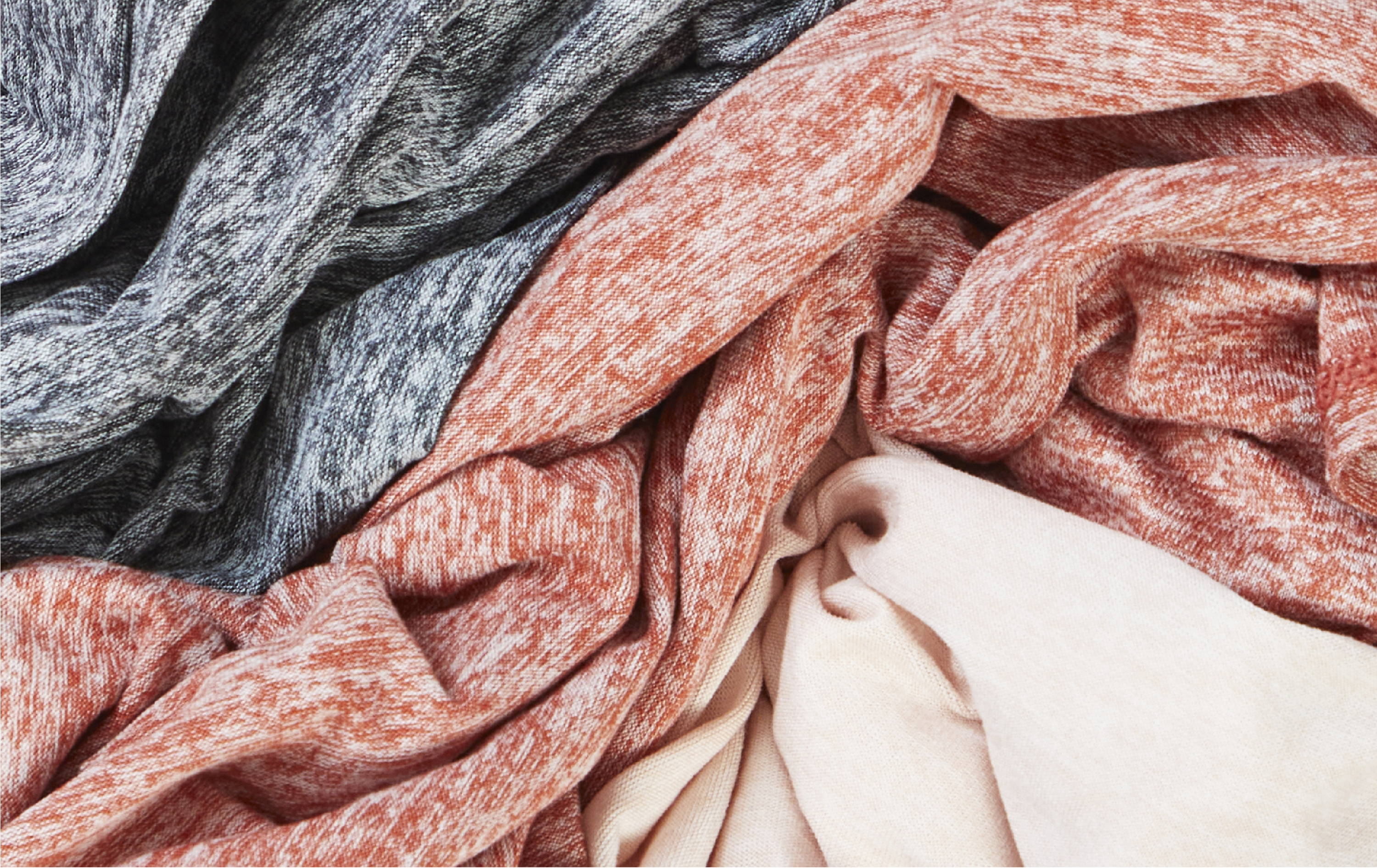 Light Lux is the running and life go-to. Is it butter? Is it suede? Is it a technical fabric in rich color that is equally comfortable sleeping in as it is running a 100-miler? Yes. Meet the new colors, including soft pinks, bold blues, and our new earthy Terra Firma.
These Flytes are always on time. The iconic designs that go and go. The favorite baselayer of many an athlete, and a favorite for maternity athletic wear too, with its long lines, and stretchy fit.

Totally new and notable.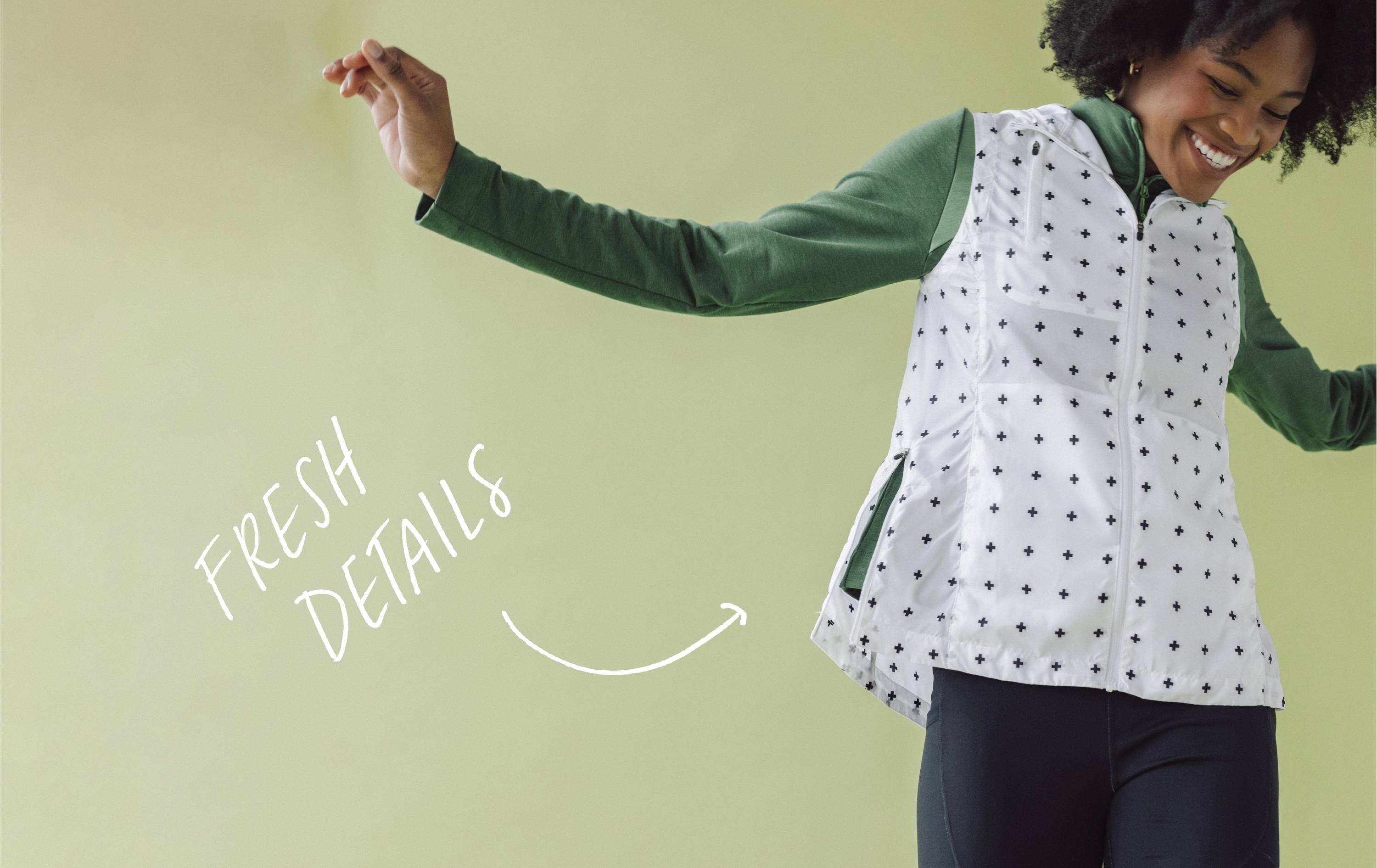 We updated our April Showers styles to be even better and more versatile… meet the Seattle Showers Jacket and Vest which include:
New venting panel at rear, to release heat while training

New bottom/side hem zippers for a just-right fit around hips

Both jacket and vest have stuffable hand-pockets and arm-carry elastic

Vest now has a hood for those quick changes of weather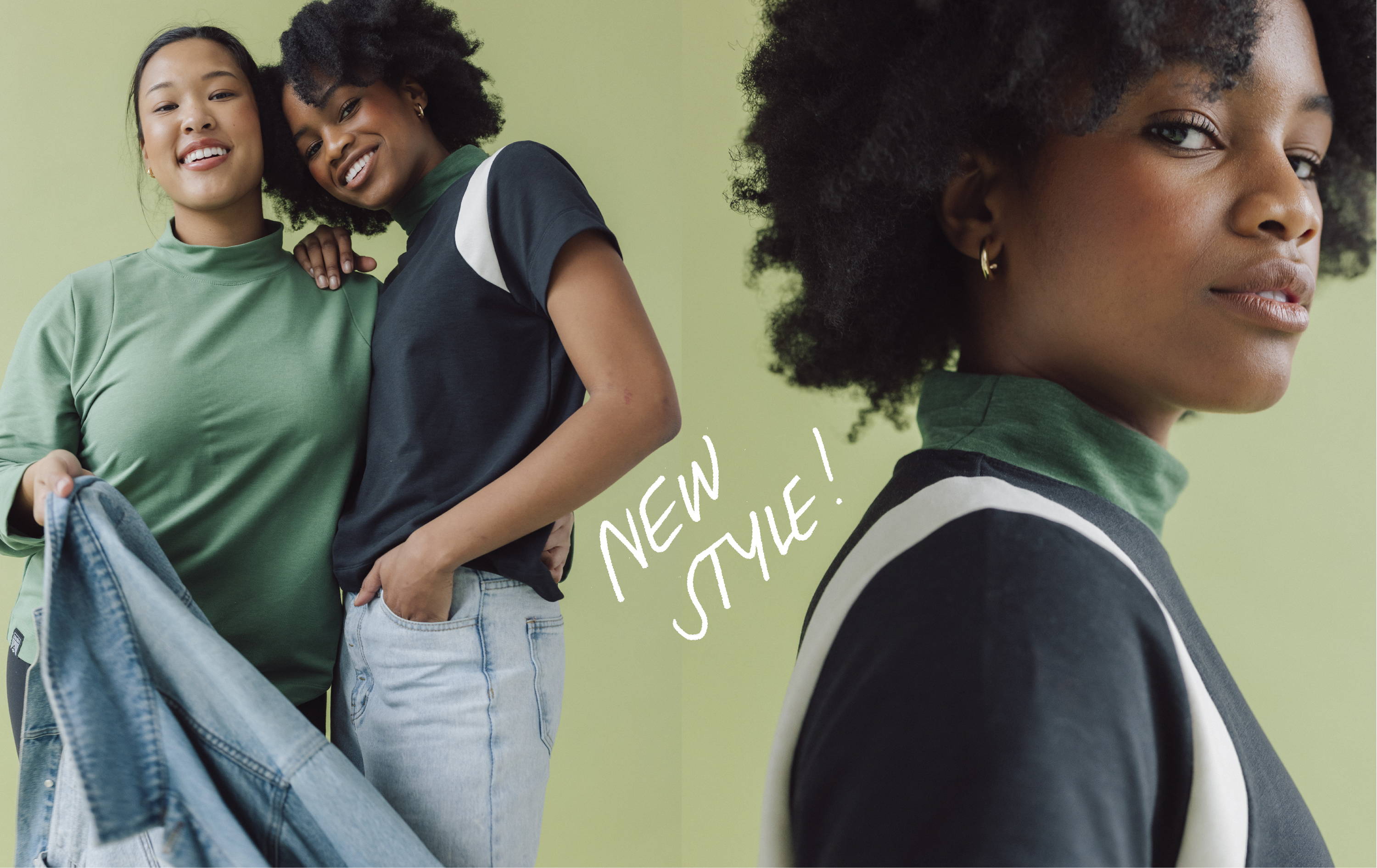 There's always a need in the runner's wardrobe for that lightweight sweatshirt that also has technical chops. Meet the new Sporty Collection. The surface feels like Lux, and the backside is a loop-back terry that's equally soft. It's a mid-weight, mid-layer so it's that perfect piece for either under a jacket, or over a tank when you're just getting going. Plus a color blocked short sleeve… because spring weather, when you might want to go sweatshirt + wings out.

And always… details, details, details.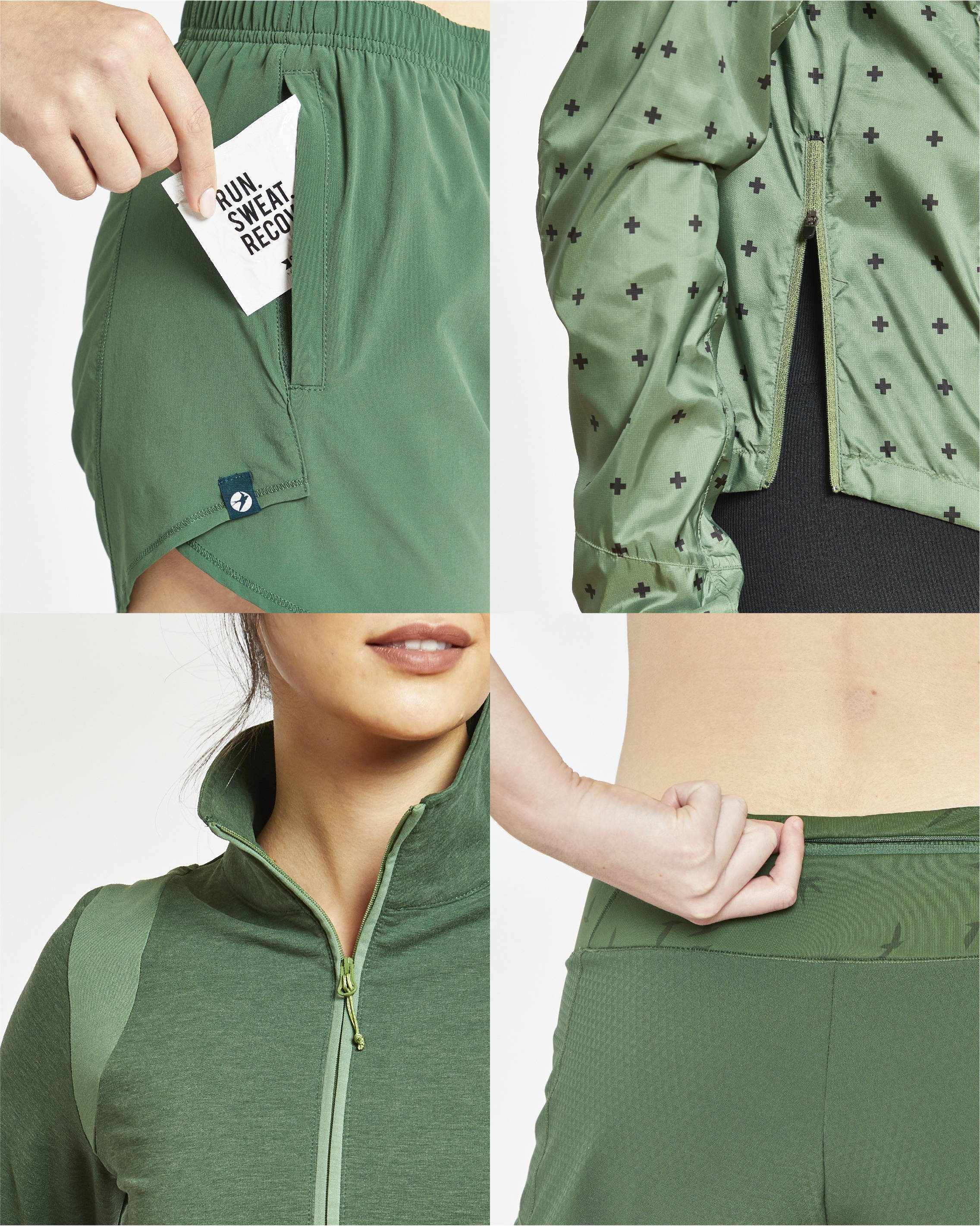 Making truly technical, high performing apparel for the woman athlete is what drives us. So every aspect of every garment is considered, in terms of the thoughtful details that make the collection a joy to wear, and super practical too.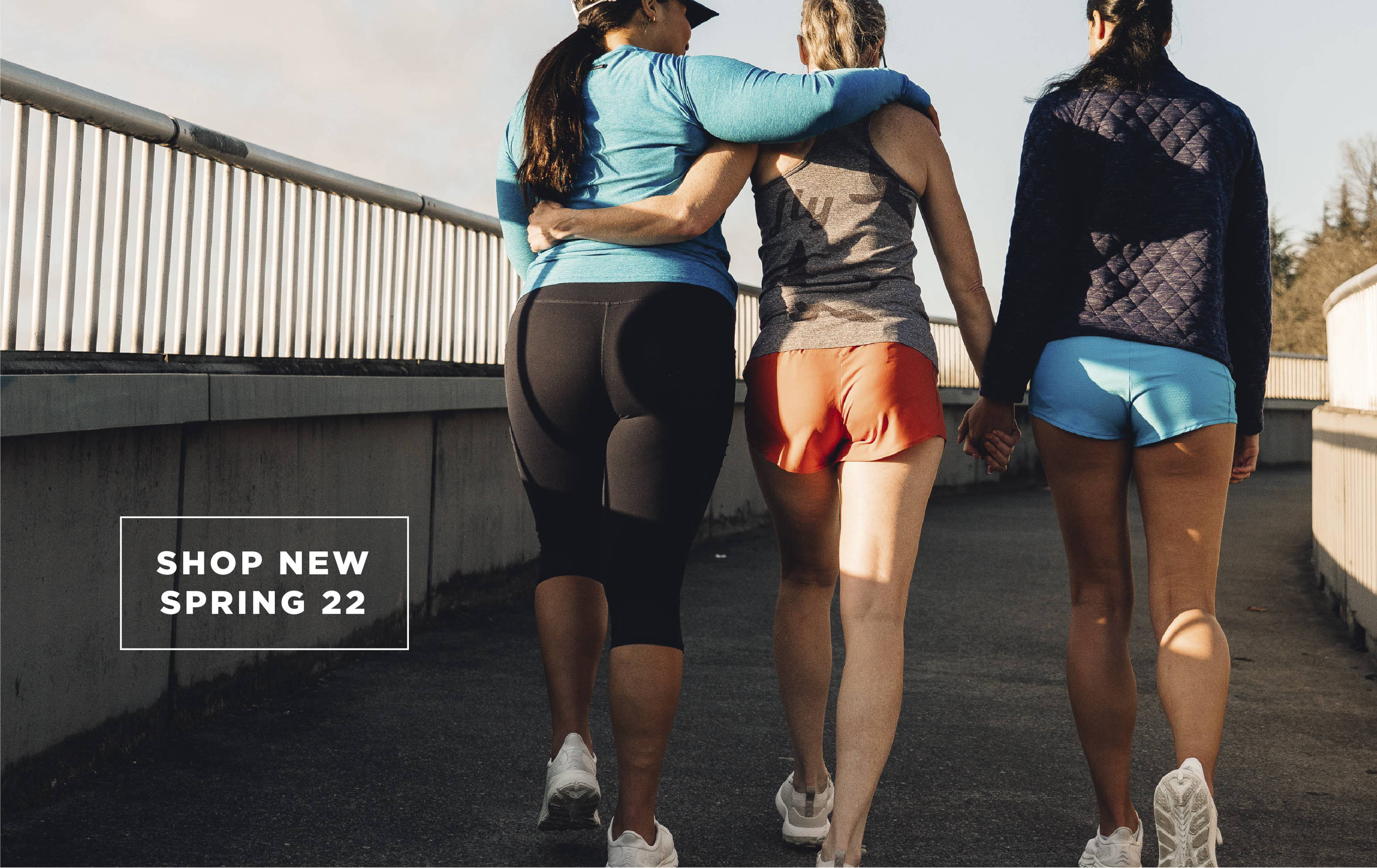 Spring 22. A season of bold color, fun contrasts, and a little something for everyone. We've only just begun. A huge thank you from the Oiselle Design Team to our teammates, our customers, our Nest family and friends, and all those who believe in the bird. Ever forward, let's go run some miles!