One of the major trends in fashion this spring is sport couture. Athletic inspired looks marched down the runways of Marc by Marc Jacobs, Victoria Beckham, Rag & Bone among others. Some trend watchers say that the 2012 Olympic Games are influencing fashion. I wonder if that's true.
Rag & Bone: hoodie couture perfect for PNW
Rag & Bone
Marc by Marc Jacobs
Victoria Beckham

In my experience, fashion has always borrowed from the sport world, but the influence ebbs and flows as a driving trend. It's fun to see one of my favorite trends come back to the forefront. But what's more interesting (and often humorous) to me is watching the fashion world dabble in sports apparel.

Stella McCartney is designing for ADIDAS. Jun Takahashi, of Underground, designing for Nike. Even model turned design mogul Heidi Klum is collaborating with New Balance. Of course, as runners we know that many times the collaborative efforts of the fashion world are more suited for the run to the coffee shop than our daily mileage.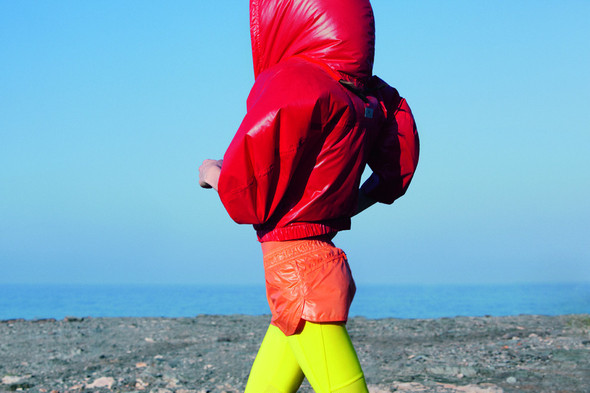 Stella McCartney, ADIDAS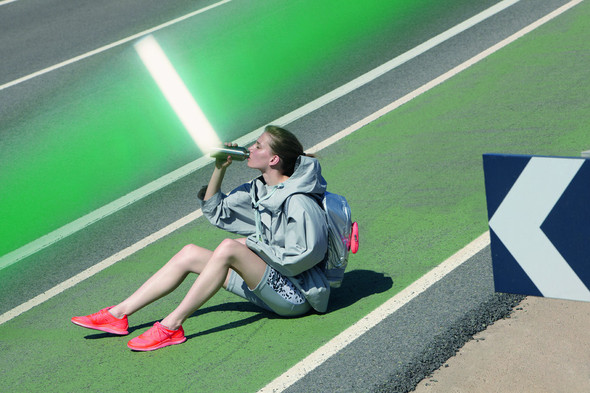 Stella again (I tend to do a little more running on the track...)
Jun Takahashi for Nike

This week the Olympic uniform for Team Great Britain was unveiled, designed by none other than Stella McCartney herself (in collaboration with ADIDAS of course). The reviews are mixed. Many are saying that the kits are too blue, that the flag is lost. Of course as a designer she was looking for a creative edge on a timeless icon. It was also interesting to hear her talk about the unique challenges that come with designing high performance wear.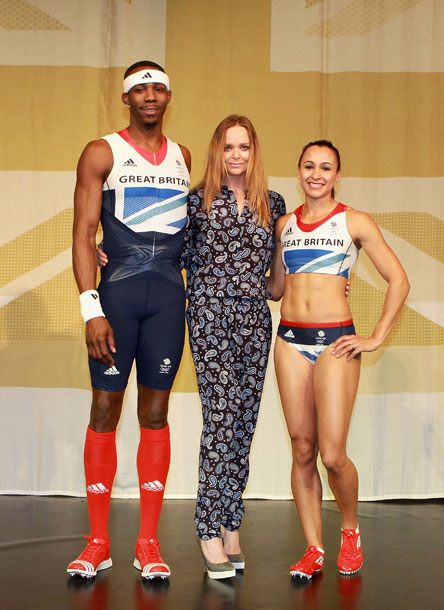 (credit: NYTimes Fashion blog, see more Team GB Olympic looks here.)

"There are seams you can't mess up, there's tons of things, home and away kits, in gymnastics you have to have symmetry or you're marked down," McCartney said. "But it's been an incredible journey."

Here in the US, Ralph Lauren is lending his talent to designing some uniforms for the Team USA. And in Italy, Giorgio Armani will be involved in the creation of their uniforms.

What do you think of these two seemingly different worlds coming together? And Team GB's kits?
A Oiselle Exclusive. Sally's six takeaways on an early read of The Longest Race.
The news is out. Oiselle and Janji are officially teammates. It's a partnership we're so excited to share more about. In fact, this started as a friendship about a decade earlier.
What happens when two mission driven brands centered on the joy of running join forces? Oiselle: The Next Chapter.