Tattoos are special. They are the words, pictures, ideas that we love. Like really, really love so much that we chose to cut them into our skin with indelible ink.
This season, we were super happy to work with local Seattle tattoo artist Sara Purr, on some specific Oiselle and running-inspired designs. We love Sara's vintage tattoo vibe and knew her style would lend itself to words and art we love.
WOMEN RUNNERS, WE GOT YOU SOMETHING. This "No Cat Calls" tattoo design is so good, many of us are considering getting inked with the real deal. Personally, I thought I might put it on the back of my neck, under the hair line, so when I'm running with a pony tail, I can get my ink out.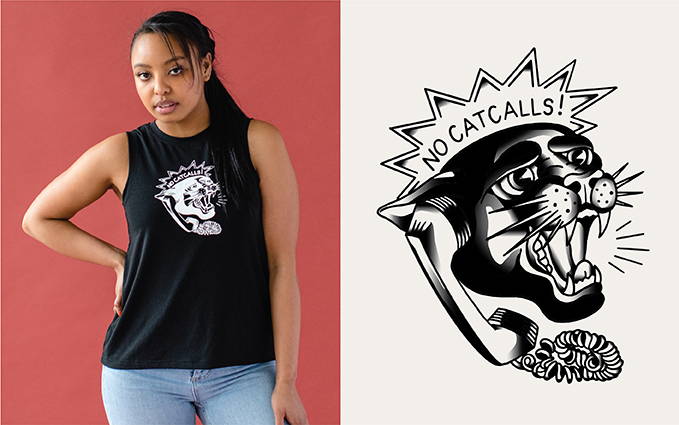 We also loved having Sara extend her style to the classic Head Up, Wings Out, as well as a Not Yours design.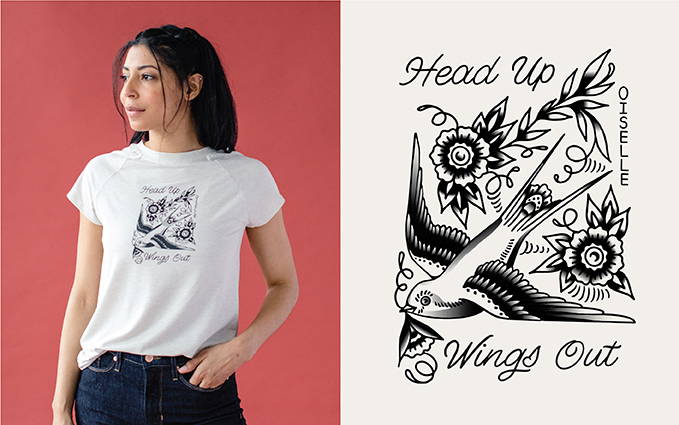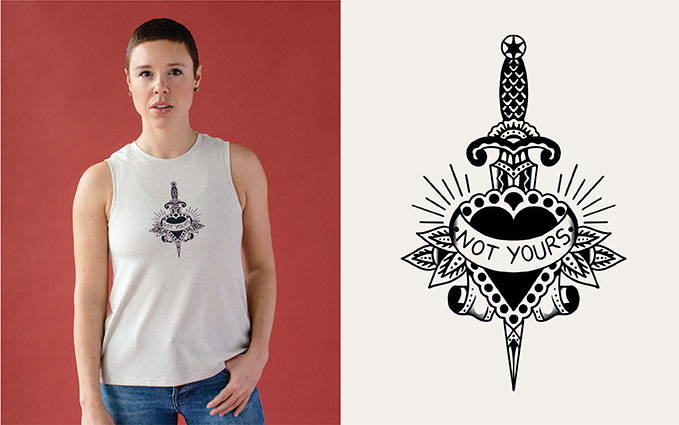 We're also continuing our partnership with TIME'S UP in support of their mission: INSISTING ON SAFE, FAIR, AND DIGNIFIED WORK FOR WOMEN OF ALL KINDS. Here, Sara created a new version of the iconic Rosie arm flex, with a TIME'S UP tattoo of her own. As with all of our TIME'S UP styles, 20% of proceeds are donated directly to TIME'S UP to support their continuing work, including prosecutions like that of Harvey Weinstein, where he was recently found guilty and sentenced to 23-years in prison for decades of sexual assault. Woman up, indeed!
Even "mistake tattoos" can be positive reminders of our humanity.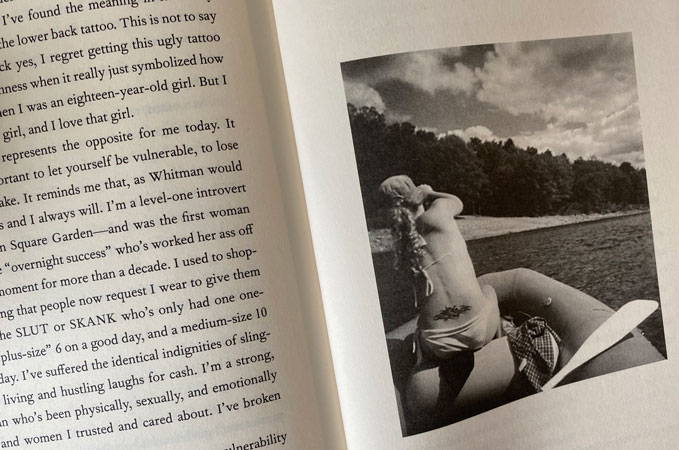 "I have a tramp stamp, and I'm on the cover of Vogue." - Amy Schumer
Even "mistake tattoos" can be positive reminders of our humanity. I loved Amy Schumer's take in her memoir, The Girl with the Lower Back Tattoo: "I have a tramp stamp, and I'm on the cover of Vogue. Fuck yes, I regret getting this ugly tattoo that I thought signified toughness when it really just symbolized how lost and powerless, I was when I was an eighteen-year-old girl. But I forgive that girl. I pity that girl, and I love that girl. Ironically, the tattoo represents the opposite for me today. It reminds me that it's important to let yourself be vulnerable, to lose control and make a mistake. It reminds me that, as Whitman would say, I contain multitudes and I always will. Beautiful, ugly, funny, boring, smart or not, my vulnerability is my ultimate strength."
Do you have ink? Do you have a story? We're doing a call out to all the athletes out there who want to share what moves them, and what it means. Share on social with the hashtag #AthleteInk, and as always, HEAD UP, WINGS OUT!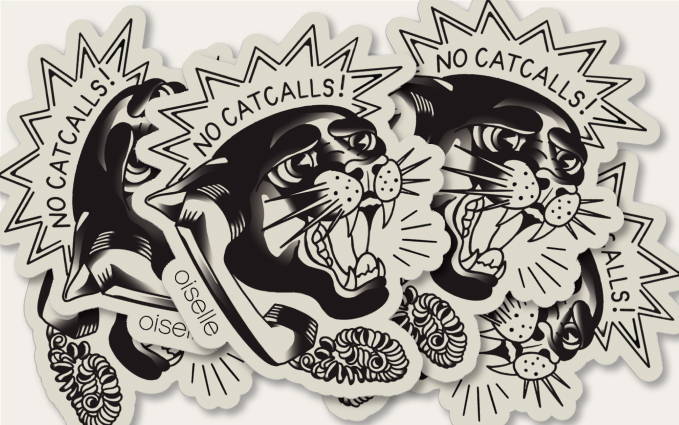 No Catcalls! stickers will be included in all web orders while supplies last.