Haute Volée wheelchair athlete Jenna Fesemyer is an absolute force. She exudes positivity, loves to share her story and knowledge, and is lifting up the next generation of wheelchair racers. Jenna recently educated our Haute Volée on all things Paralympics - and we knew you'd love to learn too! Give Jenna a follow on her Instagram and ask her any other questions you've got! We're cheering so hard for Jenna in her quest to qualify for Team USA #Tokyo202One.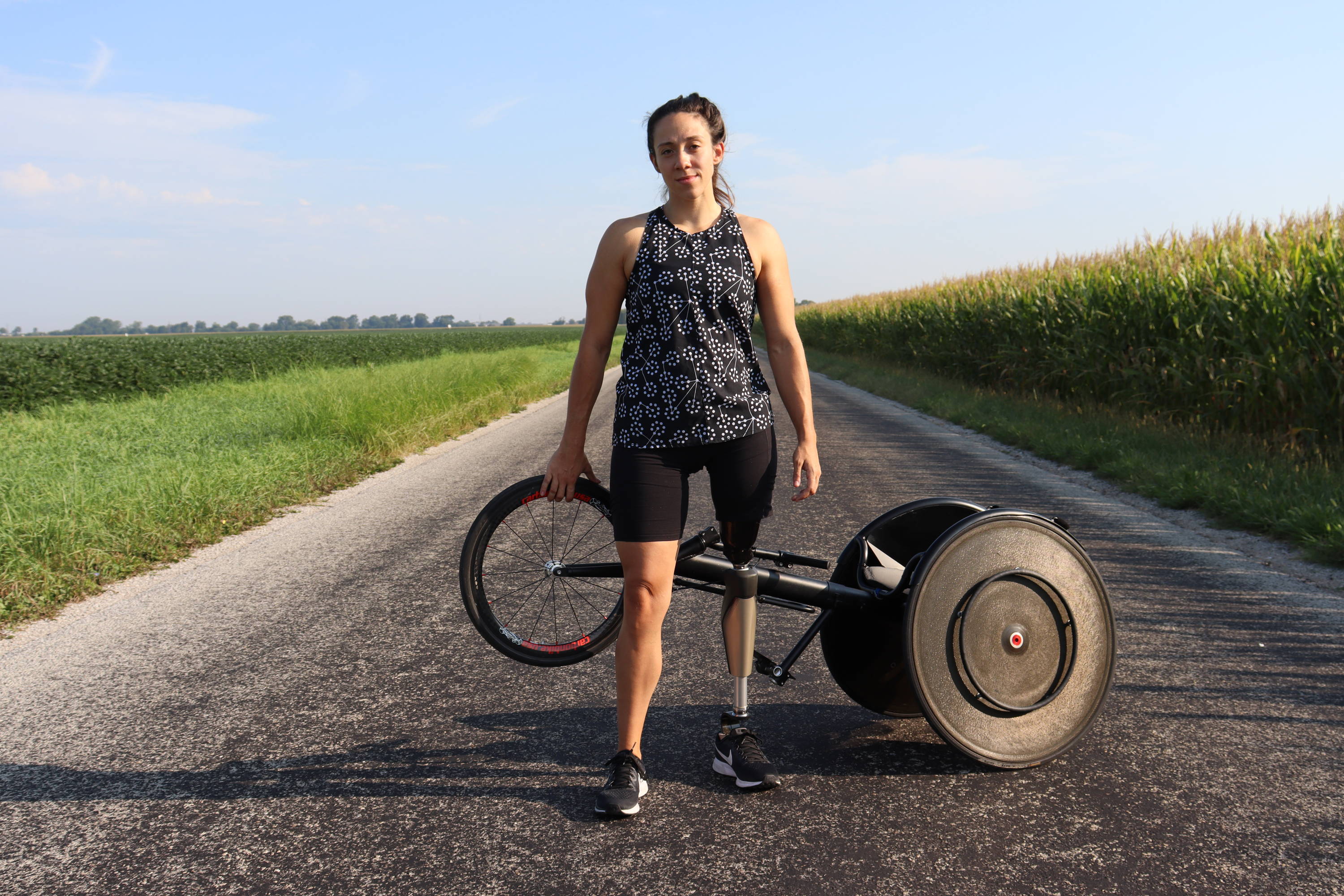 What does the word Paralympics mean anyway? This is a totally normal question. When I first started paralympic sport, I actually thought the word Paralympics was a combination of paraplegic + olympics = paralympics. Although this is a common misconception, this leads us to think that the paralympics are for those only who have sustained spinal cord injuries, which isn't true. The word Paralympics actually means, para(llel) + (o)lympics. It is interpreted as parallel because the intent of the paralympics is to compete alongside the olympics, showing equity and as a celebration of what our bodies CAN do.
When and why did the Paralympics start?    
In comparison to Olympic sport, the Paralympic movement and history is relatively new and goes back to 1948 when Sir Ludwig Guttmann hosted the first Stoke Mandeville Games for World War II veterans with spinal cord injuries. Many World War II vets were able to survive their injuries due to the recent invention of penicillin. These veterans were looking for a competitive outlet as they came back from war. The Stoke Mandeville Games primarily hosted wheelchair events, and later on, other disability groups started to establish their own sports organizations and competitions. The Paralympics started aligning with the Olympic Games at the Seoul Summer Games (1988). Then in 2001, the International Olympic Committee signed an agreement to protect the organization of the Paralympic Games.
It is interpreted as parallel because the intent of the Paralympics is to compete alongside the Olympics, showing equity and as a celebration of what our bodies CAN do.
Why the Agitos and not the Olympic rings? The Paralympics uses the Agitos as the icon, flag, and symbols used to represent the Paralympic Games. The Agitos signify the four core values of the Paralympics: courage, determination, inspiration and equality. The Agitos are represented through red, blue and green colors, as they are the colors most used in flags around the world. The word 'agitos' itself means 'I move' in Latin, symbolizing movement itself and also the role of the Paralympic movement in bringing athletes together from all over the world to compete.
Who can compete at the Paralympics? Athletes are eligible to compete if they have a physical, visual, or intellectual impairment. These categories are further broken down into classifications, which vary from sport to sport (using a numbers system). Here is more information about classification systems for the 2020 Tokyo Paralympic Games.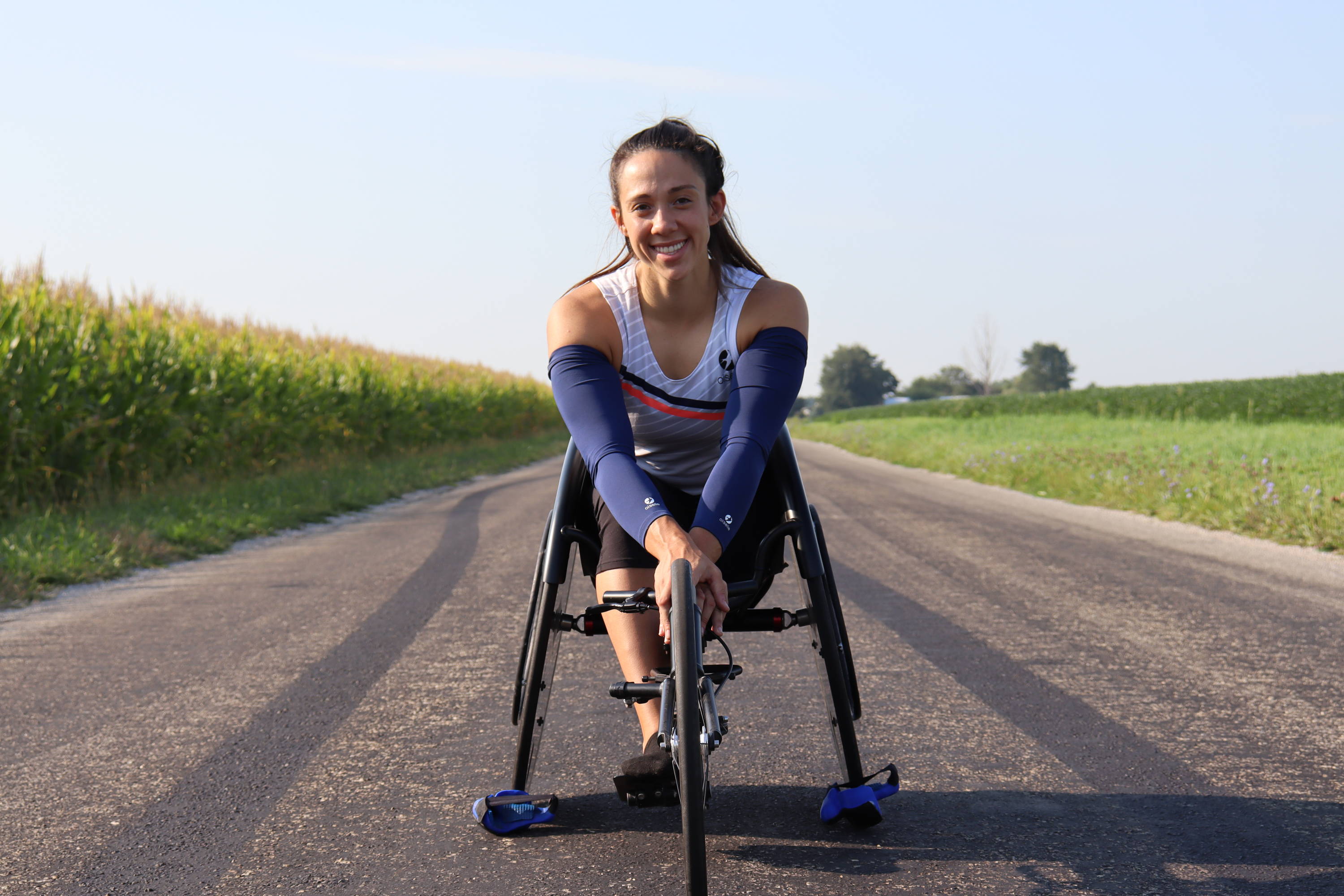 Selection Criteria for the 2020 Games for Para Track and Field (buckle up, it's complicated!):
Games selection for the 2020 Tokyo Paralympic Games will take place at U.S. Paralympic Trials in Minneapolis, MN from June 17-20, 2021. The U.S. can be allotted a maximum of 80 slots for Athletics by the International Paralympic Committee (45 male slots and 35 female slots). From the performances at Paralympic Trials in June, a ranking list will be composed of each athlete's best event. All results will be given a percentage score which will then correlate to their overall ranking on the performance list. This formula of the athlete's percentage is calculated from the athlete's performance in comparison to the 2021 National A Team standard. Slots will be filled for the Paralympic Team by the discretion of the ranking list itself -- from highest percentage to lowest -- until all slots are occupied.
Athletes will compete for those slots at the US Trials. Their performances over the weekend will be assigned a percentage (calculated by comparing their performance against the world ranking list for the event in which the mark at trials was achieved). Each athlete's percentage will be drop ranked. The top 45 males based on percentage and the top 35 female based on percentage will be named to the Paralympic team.
A lot of countries still do not have access to disabled sport.
Why are there 45 male slots and 35 female slots? 
The number of slots comes down to the overall involvement and participation in the sport: there are more male athletes currently participating in Paralympic sport all over the world, therefore there are a higher number of events for men. This likely is because a lot of countries still do not have access to disabled sport.
How are you prepping for your overseas competitions (?Switzerland?!), and what events are you competing in?
My first race for the season will be overseas in Nottwil, Switzerland for the IPC Grand Prix! There are 8 athletes from the University of Illinois Wheelchair Track Team heading out there to compete, so we've been spending quite a bit of time working on our speed reserve and doing a lot of "rain prep" as this is a very rainy time of year for Switzerland. I will be competing in the 400m, 800m, 1500m, and 5000m (a very full race schedule!), so there has been a lot of mental prep going into this competition as well.
What's your favorite event to compete in - what are you most looking forward to at the Paralympic Trials and why?
I really like the longer distances on the track because it involves a lot of communication and strategy. I would say the 1500m is my favorite because it could be considered a sprint race for wheelchair athletes but it is also long enough to include some strategy and attacks.
What's your favorite cheer to hear during races?
Of course I love hearing, "go bird!" during races, but I also love hearing Illini chants that root back to my alma mater, which is the University of Illinois at Urbana-Champaign.
GO BIRD!!
Curious where Jenna is racing next? You can see her upcoming racing schedule here: RACES – OISELLE