Josephine Law, assistant manager at the Oiselle Flagship Store, covers the history of Seattle's International District and reflects on how cultural spaces tie into her lived experience.
[Author's note: As I write about Seattle and some important historic points in the city, I'd like to acknowledge that what we know as Seattle is unceded Duwamish territory. If you'd like to learn more about Duwamish history and support federal recognition of the Duwamish people, please visit duwamishtribe.org or realrentduwamish.com. If you are interested in learning about the native history and present-day movements wherever you are, visit native-land.ca]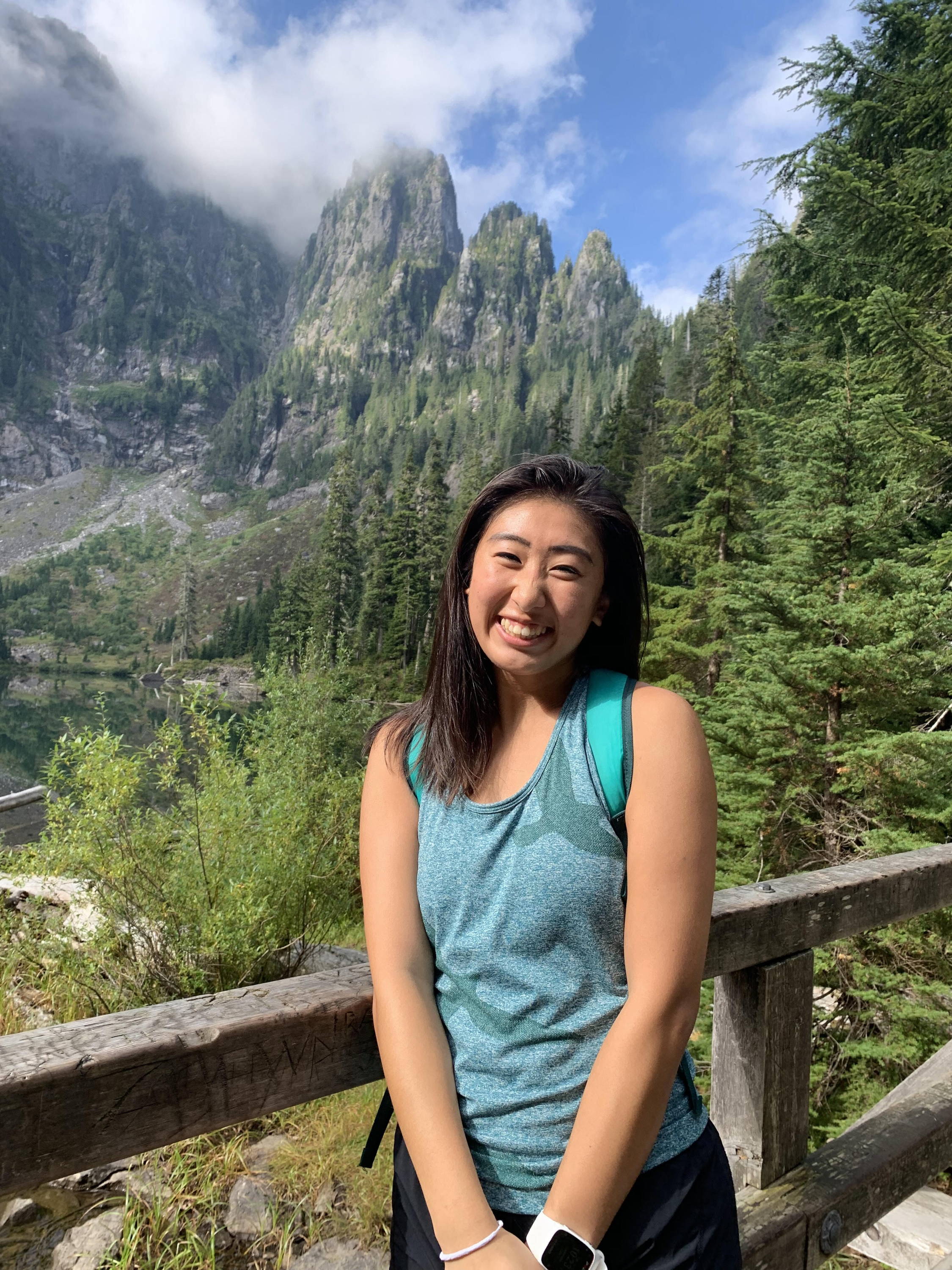 If you've ever had the pleasure of visiting Oiselle's hometown in Seattle, hopefully you've gotten to experience the beautiful greenery and scenery that our city has to offer (also – stop by the Oiselle Flagship store and say hi to me and the team!). Up in the PNW, we love our coffee, our forests, and any sunny day we can get. I love being a Seattleite, grey days and all, for many reasons, but one of my favorite ways to appreciate the city is spending time in its different neighborhoods. Each region has its own unique identity and – for lack of a better word – vibe. A neighborhood that is near and dear to my heart is the International District, tucked in between Downtown Seattle and the T-Mobile baseball stadium. As a second-generation Chinese and Taiwanese American, there's something inherently comforting about Chinatowns, Little Tokyos, and other ethnic enclaves that develop in major cities. Whether it's the hustle and bustle of street vendors, the snacks I buy that remind me of my childhood, or the ability to scan the streets and find faces that look like mine, something about it feels like a hug and whispers the message: You belong here. You're safe here.
..something about it feels like a hug and whispers the message: You belong here. You're safe here.
Though Chinatown might be the biggest segment of Seattle's International District, the ID is also home to a Little Saigon, Japantown, and formerly a Manilatown. About half of the ID's residents are people of Asian descent, with the largest ethnic populations are being Chinese, Vietnamese, and Filipino. Though the ID was formally established in 1986, Asian Americans had been residing in Seattle and the PNW long before then. However, their residence has received historic pushback – something I never learned about in any of my U.S. History classes growing up. The Asian population initially grew in the mid- to late 1800s, but resentment from White settlers resulted in violence against Asian immigrants, boycotts against Asian businesses, and the eventual passing of the Chinese Exclusion Act of 1882. Riots in Seattle, Tacoma, and Issaquah quite literally drove Asian residents out of the city, and their methods were copied throughout the West coast. Chilling accounts blaming Asian Americans for job loss and bringing disease under the phrase "Yellow Peril" parallel the verbiage used to blame China for the pandemic we're facing today. A couple decades later, internment camps during World War II saw the forced incarceration of thousands of Japanese Americans due to assumptions about their loyalty to Japan. Though acknowledgment of this period of blatant racism have been seen in treaties of reconciliation and some reparations, there's no denying the lasting legacy of xenophobia that continues today. Post-World War II saw renewed waves of immigration to the West Coast in the 1960s and beyond, bringing a more diverse cohort of East, Southeast, and South Asians to Seattle. These individuals brought their families and businesses, creating their own communities full of food, languages, and cultural celebrations reminiscent of their home countries. Formal recognition and greater city funding came in the late 1990s, establishing features such as bilingual street and business signs and Asian Art installations.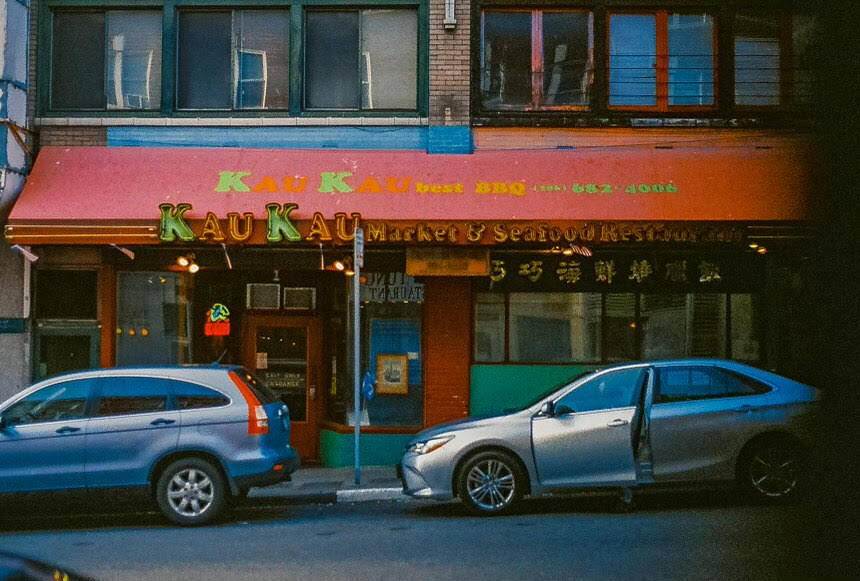 Photo courtesy of Jon-Martin Lee
Landmarks that denote the district include the Chinatown Gate, Hing Hay Park, the Wing Luke Museum of the Asian Pacific Experience, and the Danny Woo Community Garden. Maybe not a formal landmark, but the Uwajimaya Asian Supermarket also stands on the south end of the district and is my personal must-visit for all the Asian snacks and goodies you can think of. If I haven't already made it clear, food is quintessential to celebrating our culture, and one of my favorite ways to share my culture with others. Some of my personal recommendations are Seattle Best Tea for boba, Boiling Point for hot pot, Blackball for shaved ice desserts, 85C for buns and pastries, Kau Kau for the barbeque pork, Harbor City or Joyale Seafood Restaurant for dim sum…I'm going to stop there, but I could go on for hours.
This past year has seen an exponential rise in hate crimes committed against Asians and Asian Americans, spurred by the idea that China is responsible for the COVID-19 pandemic. What cuts even deeper is that many of these attacks have been towards Asian elders, who are already experiencing the brunt of vulnerability to the virus. Furthermore, these attacks have taken place in areas with focused Asian and Asian American populations, such as places like Chinatown and our very own International District. Just a couple months ago, a woman and her husband were walking in Chinatown when they were violently assaulted. Thinking on these attacks makes me feel many things – enraged, exhausted, and generally hopeless. How dare they attack us in a space that's supposed to be ours? In a space where we are supposed to be free to be our authentic selves, speak our mother tongues, and delight in the buns and noodles galore? It's been truly heartbreaking to see the fear this has instilled in the Asian and Asian American community, the financial impact that Asian-owned businesses have experienced, and the by-and-large ignorance of media outlets to anti-Asian sentiments that took a mass shooting to change.
My own way of reckoning with this storm of bigotry is to indulge even more in my culture and continue to find comfort in the spaces that make me feel at peace again.
However, for better or for worse, I'm always looking for a silver lining. In spite of the tragedies, pockets of hope have emerged: the growth in AAPI activism, a recognized need for Asian solidarity with the movement for Black lives and other marginalized populations, and the way the community has come together to protect each other and heal. My own way of reckoning with this storm of bigotry is to indulge even more in my culture and continue to find comfort in the spaces that make me feel at peace again. Whenever I visit the ID these days, I feel like I'm reclaiming my place in this city, an act of defiance snubbing the hatred and discrimination that has tried to dim our light. The ID's rich history and its mere presence today is a reminder of the strength and resilience the Asian and Asian American community have. We have a long way to go in dispelling the model minority myth, xenophobia, and white supremacy, but if I know anything about my community, it's that we'll continue to weather the storm and rise above.