A sexual assault survivor, Tarana Burke, coined the term "Me Too" in 2006.
More than ten years later, it would become an explosive cultural movement, one that would show just how common, and how commonly destructive, workplace harassment, assault and discrimination are for women of EVERY kind.
Exactly two years ago this past weekend, on October 5, 2017, the first bombshell story from the New York Times was released with regard to Harvey Weinstein and his decades' long trail of assault and abuse. It was a critical turning point.
A few months later, Oprah moved millions with her acceptance speech at the Golden Globes.
"For too long, we have lived in a culture broken by brutally powerful men. For too long, women have not been heard - or believed - if they dared to speak their truth to the power of those men. But their time is up. Their time IS UP."
"I want every girl out there to know that…a NEW DAY IS ON THE HORIZON. And when that new day finally dawns, it will be because a whole lot of magnificent women, many of whom are in this room, and some pretty phenomenal men, are fighting hard to make sure they become the leaders who take us to the time when NOBODY has to ever say 'Me Too' again." - Oprah Winfrey, Golden Globes, January 7, 2018.
In the wake of the #MeToo movement and moment of reckoning, women of power and influence in Hollywood founded TIME'S UP the organization. Since day one, TIME'S UP has provided real and much needed legal and PR assistance through their Legal Defense Fund to women who had, and continue to, suffer from workplace harassment and discrimination.
The TIME'S UP vision is clear: A WORLD THAT INSISTS ON SAFE, FAIR AND DIGNIFIED WORK FOR WOMEN OF ALL KINDS.
Fast forward to May of 2019 and the first of several powerful pieces produced by NYT journalist Lindsay Crouse about the exploitation and discrimination against Track & Field athletes, including Alysia Montano, Kara Goucher, and Allyson Felix.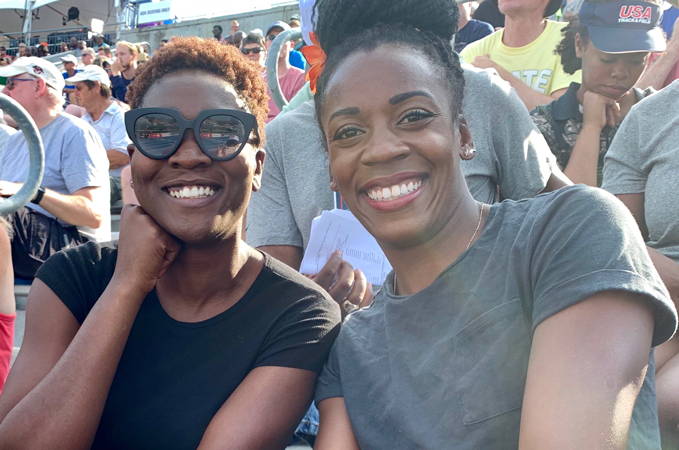 A few months later, at the USA Track & Field Championships in Des Moines, Iowa, Alysiaand Angie Jean-Marie, Director of Advocacy and Engagement at TIME'S UP, hosted a round table discussion of sports marketers from a range of brands, including Oiselle. As we gathered and talked, it was both surprising and unsurprising that it was the first time we'd ever had such a discussion - about how to protect and promote women athletes through pregnancy - among our industry peers.
Following Des Moines, our communication with TIME'S UP continued. Soon we learned that they were organizing a charity team for the New York City Marathon on November 3rd to both fundraise and raise awareness for their mission.
With a strong contingent of Oiselle staff and teammates already going to NYC, we knew this would be a great opportunity to team up. Our hope is to honor all the work that has already been done, and simply add momentum - and join the chorus of women who firmly declare "TIME'S UP!"
Today, we're happy to announce the Oiselle and TIME'S UP partnership. In addition to getting behind their mission, we have produced our first TIME'S UP Collection, with 20% of proceeds will benefit TIME'S UP. It is a partnership that will last into 2020 and beyond.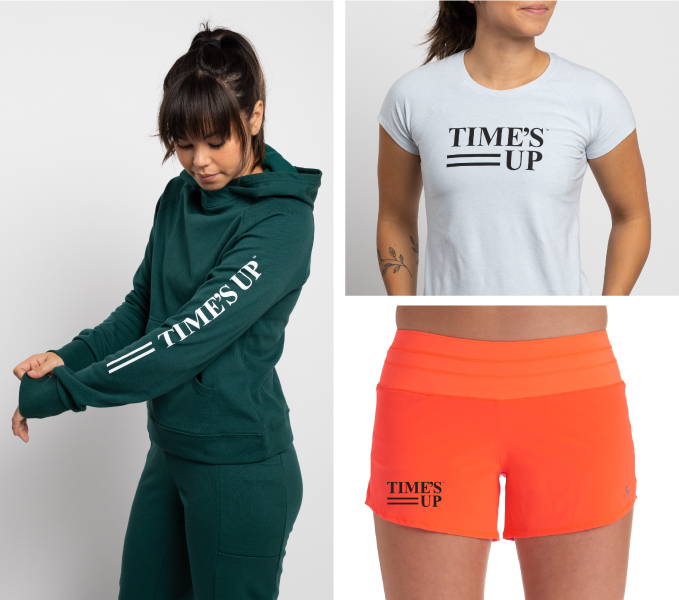 Like all of our products, we looked at the TIME'S UP pieces through the lens of Run, Race, Recover, Rumble. We knew we wanted a mix of recovery styles, like the TIME'S UP Forrest Hoodie, along with designs that are equally capable of style and sport, like the TIME'S UP Lux Short Sleeve. Shop All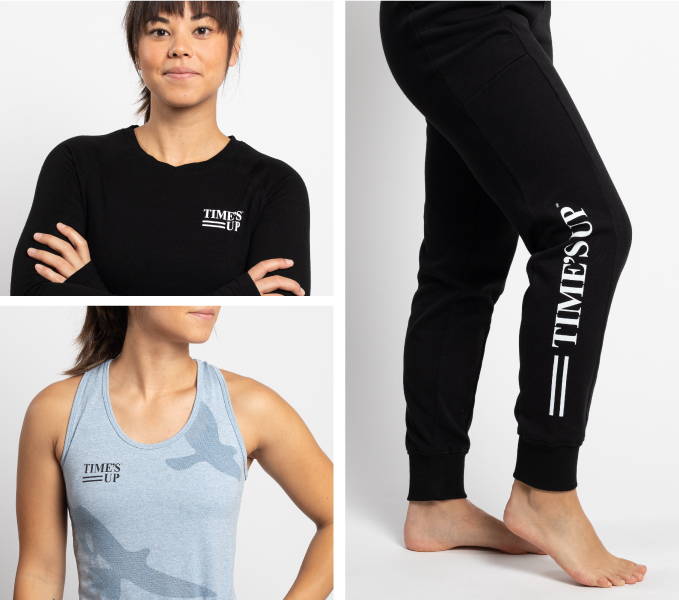 The Forrest Joggers benefit from both form and function, with classic styling and two convenient side pockets. The TIME'S UP Wazzie Wool Baselayer is great for cold training runs, or underneath a puffy vest. And the Flyte Tank is both beautiful and strong. Shop All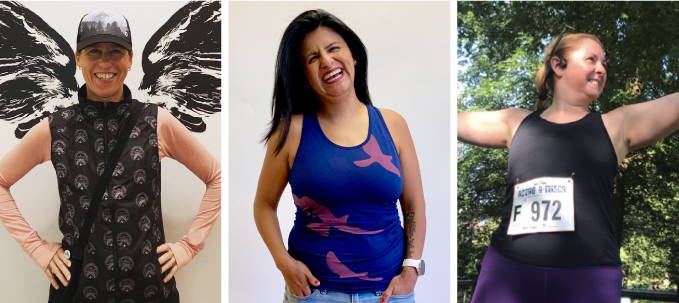 Oh yes, and we've got skin in the game! Sally, Brenda and Tami Mask are just a few from the O Team who have been raising money and training for the NYCM. If you're in New York, we hope you'll keep your eyes peeled for our TIME'S UP singlets on the entire TIME'S UP NYC Marathon Team. We'll need support through all the five boroughs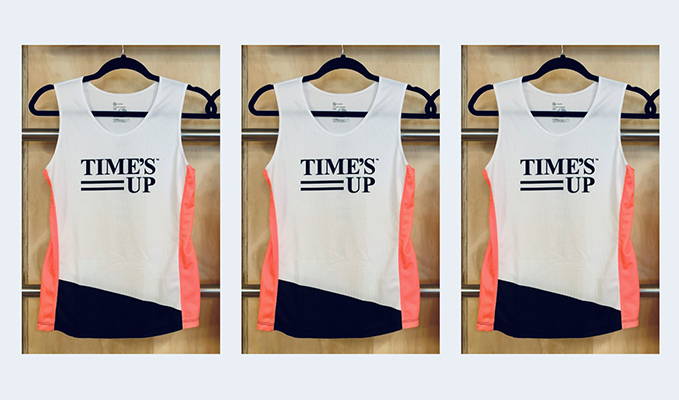 After the marathon, continue to look for new Oiselle x TIME'S UP styles. As we know, it's all about that long game. Justice is a marathon.