The more research we do for our Women's Sport History page, the more we learn that female bodies aren't actually suited to strenuous exercise. We had no idea.

This important knowledge primarily comes from men, of course.
Turns out, according to man research, it is unlady-like to be active and healthy. And potentially very dangerous to the human species as a whole, as the uterus may begin to wander throughout a woman's body or potentially just drop right out.

The IOC Board tried to save us from our athletic indulgences in the early 1920s, as Alice Milliat struggled to get women's events into the Olympic Games. Sensing the danger to our delicacy and refinement of mind (as well as being "[i]mpractical, uninteresting, unaesthetic, and we are not afraid to add: incorrect," according to then IOC President Pierre de Coubertin), the board included 10 women's events and then "slyly cut that to five (100 meters, 800 meters, high jump, discus, and 400 meter hurdles)" out of fear for our safety.

But a reduction in the permitted events wasn't enough! At the end of the Women's 800m event during the 1928 Olympics, complete wreckage was said to have ensued. As described by noted reporter and man, John Tunis of the New York Evening Post, "Below us on the cinder path were 11 wretched women, 5 of whom dropped out before the finish, while 5 collapsed after reaching the tape."

Other newspapers stated that women would be desexed and unable to reproduce by such "terrible exhaustion."

Just look at all this wretchedness. What man would have these women now?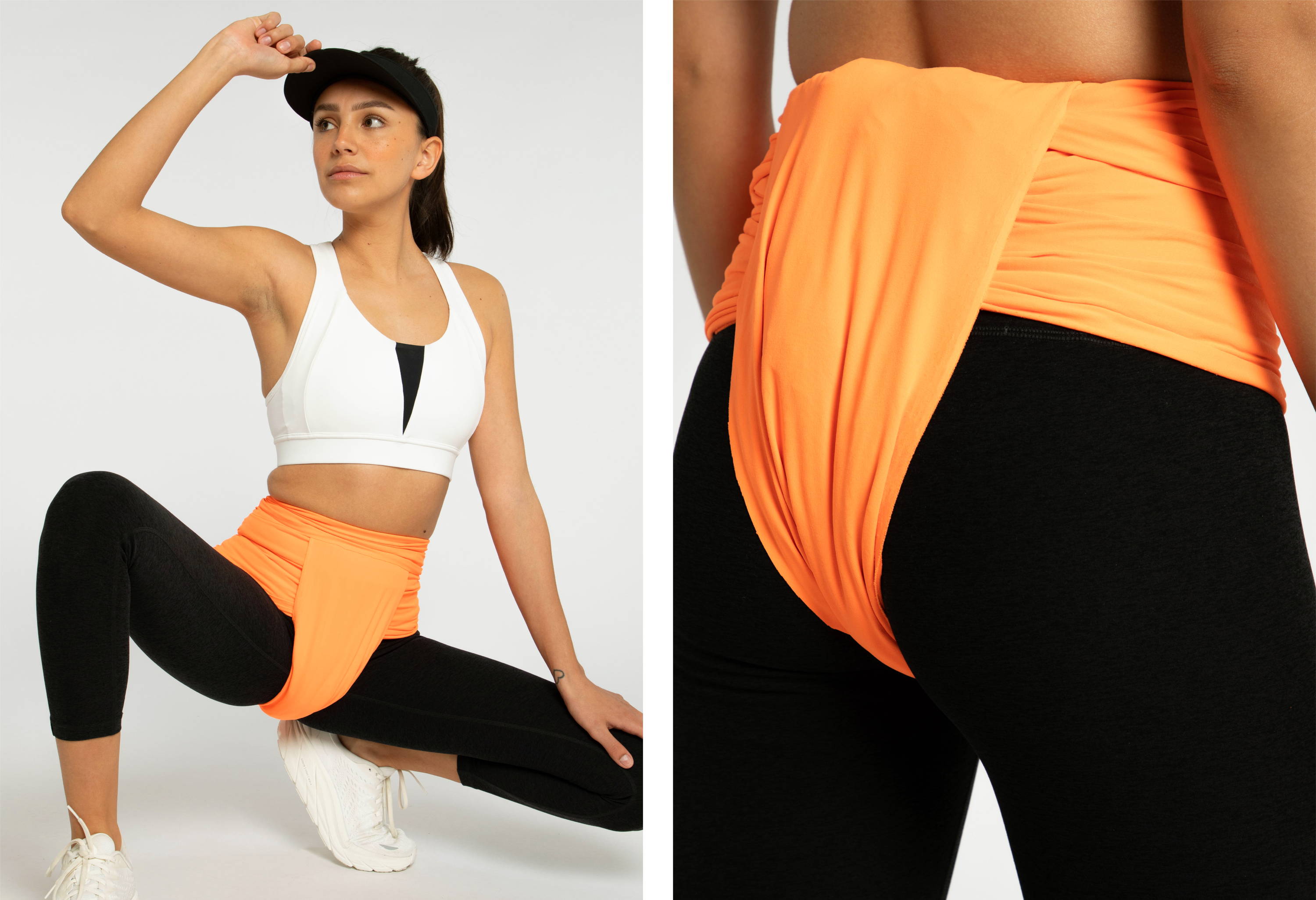 The Uterus Keeper will keep your womb intact and in style, wrapped in our new color for Spring 22, Ovary Orange. Other features include:

● 360° ultra stretch compression
● One size fits most uteri
● Team USA approved
● Lifetime discomfort guarantee

And if you're not a runner, no problem! The Uterus Keeper is great for female commuters, where our wombs have a chance to escape our bodies anytime we travel faster than 50 miles per hour.
Eternally wounded no longer, ladies.
Uteri in, wings out!
---
But for real. Looking for great compression bottoms? We got you.

NOTES
Yes, this piece is satire. Though misinformation about women's reproductive health and

bias towards males in studies pertaining to athletes is still utterly rampant!

Even just this last Monday (here in 2022!), a

meta analysis of scientific trials around legal performance supplements from 1975 on

found that "bias was confounded by the inadequate classification and control of menstrual status in 99.5% of studies." The shadows of the past are long, and more light is definitely needed to drive them out.


No uteri were harmed or unduly compressed in the making of the Uterus Keeper.



Uterine Prolapse is a real medical condition, most common among women between 50-79 years of age. It can also happen to younger women, especially postpartum. Exercise, however, is not considered a probable cause for U.P. Additional information on U.P. can be found

here

.